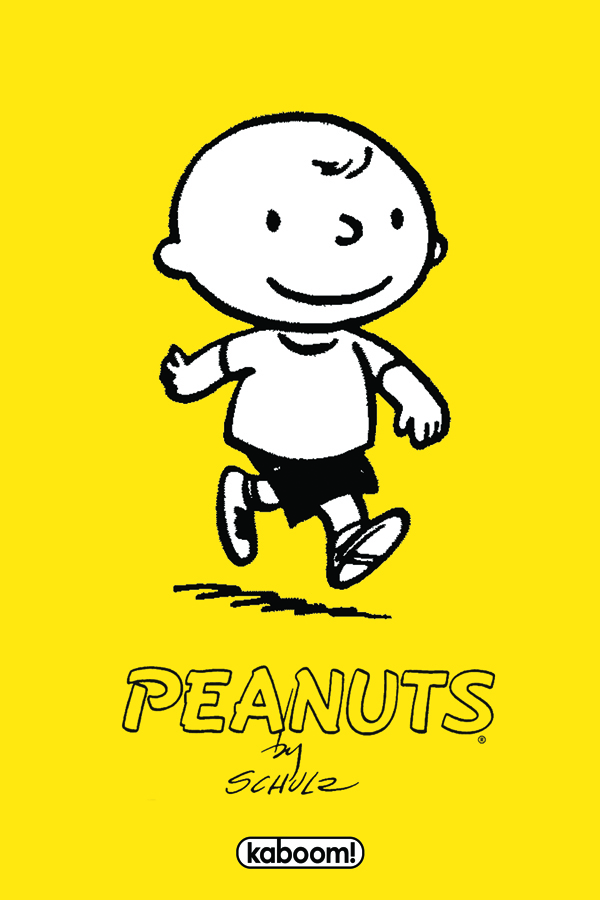 Do you like the Peanuts? Are you a fan of Charlie Brown, Snoopy, Lucy and Linus? When you hear Vince Guaraldi's piano do you immediately think Charlie Brown Christmas? Well, there's a job that you might be interested in.
The Charles M. Schulz Museum And Research Center in Santa Rosa, California is looking for a curator. It's a full-time gig and you'll need some museum experience that doesn't just include staring at the exhibits or eating in the cafeteria. The museum is "27,000 square feet which showcases the comic art and legacy of Charles M. Schulz and the Peanuts comic strip collection."
As the curator, you'll be "responsible for planning the exhibition schedule, researching, and writing exhibition text." Some other stuff is required, but details and contact info are at the job listing.
Good luck, job seekers!
[Artwork: Peanuts, one of the comics published by Kaboom, a division of Boom! Studios]
Read More

| Naspa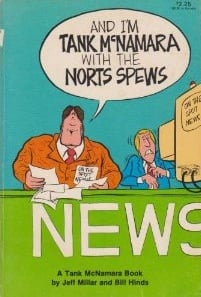 The well-known comic strip writer (Tank McNamara) and movie reviewer Jeff Millar has passed away.
Millar, and artist Bill Hinds, created Tank back in 1974 and quickly carved out a nice niche for itself as one of the few successful sports-based cartoons at a time when sports was fast becoming a national obsession.
Tank was always a top-notch strip. Millar had a playful and punny sense of humor and Hinds was a great draftsman.
That they managed to keep the strip going for 38 years is quite an accomplishment.
Here's the obituary from the Houston Chronicle, where Millar used to work. It details a lot of his non-comics accomplishments, many of which I was previously unaware.
[Artwork: Tank McNamara]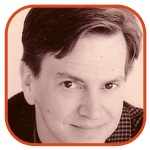 Posted by Tom Mason Categories: Reviews, Independent,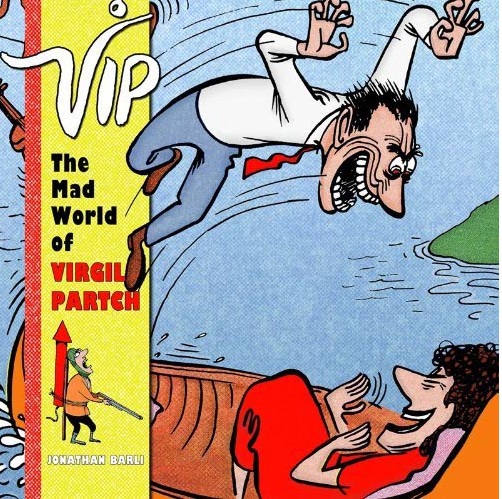 I think this may be the first must-have book of 2013 for me.
Virgil Partch was one of the great cartoonists. I first discovered him doing his relatively normal syndicated comic strip, Big George. But I soon discovered a book collection of his old gag cartoons and realized that he was a complete and utter nut.
He had a wild line, drew insane-looking men and women, and his situations were often over-the-top - it was like looking at a single frame of a Tex Avery cartoon, but signed with Partch's signature signature: VIP. That shouldn't have been surprising since Partch was a former animator.
Click to continue reading VIP: The Mad World Of Virgil Partch
Read More

| VIP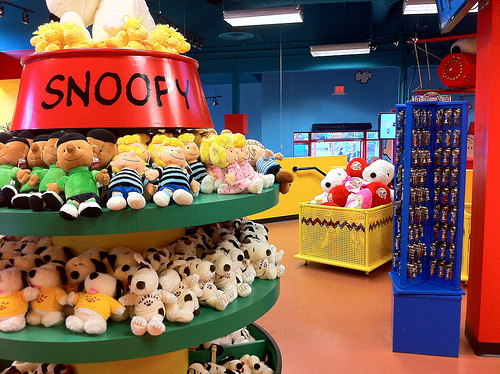 "And then maybe we'll all finally come to the conclusion that no, the money isn't online, it's in the merchandise and the collections, and the same damn thing has always been true for syndicated strips. One last time for those at the back: Sparky [Charles Schulz] or Jim [Davis] or whichever megasuccess you wish to discuss did not become richer than God off of syndicate checks. The money came from getting the people who read the strip (and essentially paid nothing for it) to buy other stuff with characters on it."
- Webcomics blogger Gary Tyrrell at Fleen, once again laying it out for the people who don't get it, that the business model for webcomics is no different from that of newspaper comics. No. Different.
Don't forget to check out our other notable quotes!
[Artwork: Snoopy merchandise]
Read More

| Fleen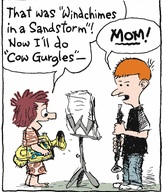 Universal Uclick, the home of Doonesbury and Cul de Sac, is looking for a full-time Production Editor in their Kansas City office.
You'll assist with proofreading, copyediting, production and layout of various puzzles, columns and games as well as "servicing an assigned set of clients, creating, designing and delivering paginated comic/advice/puzzle pages each week."

Newspaper industry or print experience is preferred, old-timer, along with editorial, organizational and time-management skills.
Click to continue reading Comic Book Jobs: Universal Uclick
Read More

| Production Editor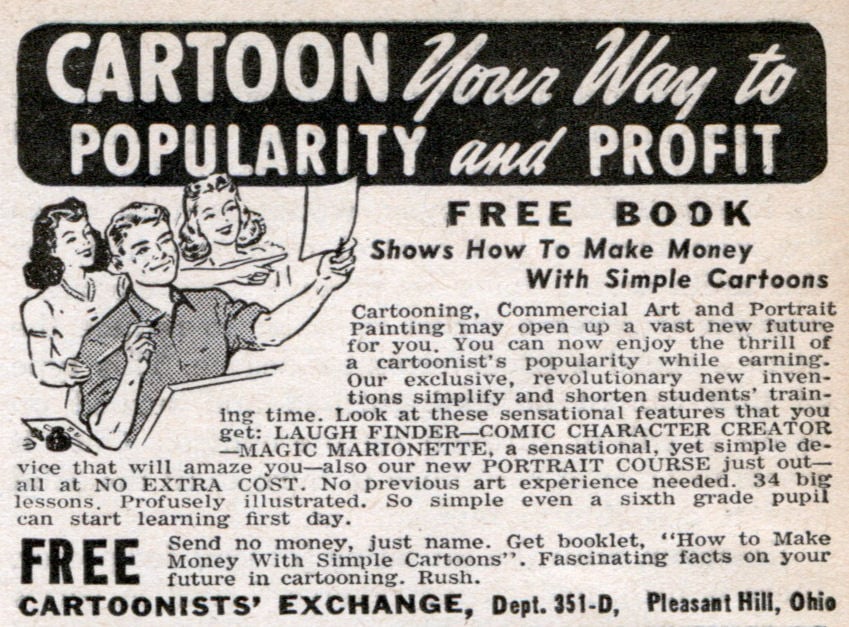 The website Gojee is looking for a Cartoonist/Illustrator with a little design experience.
It's a full time gig with health benefits and stock options, and a swell New York City location. It's about a 75/25 "split between Cartooning and Design duties." There's sketching, Vector art, background plate illustration, a tiny bit of animation and some other art duties. Of course, you have to have experience as an artist: "Fantastic Character Illustrator, Adobe Illustrator expertise, Background Painting, Storyline Concepting, Sense of Humor, Visual Design."
Click to continue reading Comic Book Jobs: Cartoonist
Read More

| Media Bistro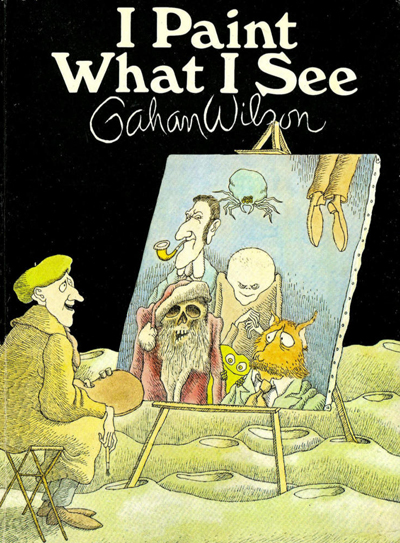 One of my favorite cartoonists is Charles Addams. From the time I first saw his cartoons, I loved them. And then I saw Gahan Wilson.
He had such a unique style and a bizarre Addams-like sense of humor, but he went off into different areas - childhood, zombies, science fiction. He was a little grosser, a little weirder, and his style of drawing was not slickly mainstream.
He was a breath of fresh air.
Wilson has lived the charmed life of a cartoonist that you don't hear about much anymore. He had a regular strip, Nuts (a kind of anti-Peanuts) in National Lampoon (the earlier, funny Lampoon), nearly 50 years' worth of cartoons in The New Yorker and Playboy, wrote novels, had a syndicated newspaper strip called Gahan Wilson's Sunday Funnies, book collections and a whole lot more.
Click to continue reading Gahan Wilson Teaches Cartooning
Read More

| MoCCA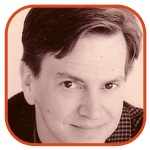 Posted by Tom Mason Categories: Editorials, Reviews,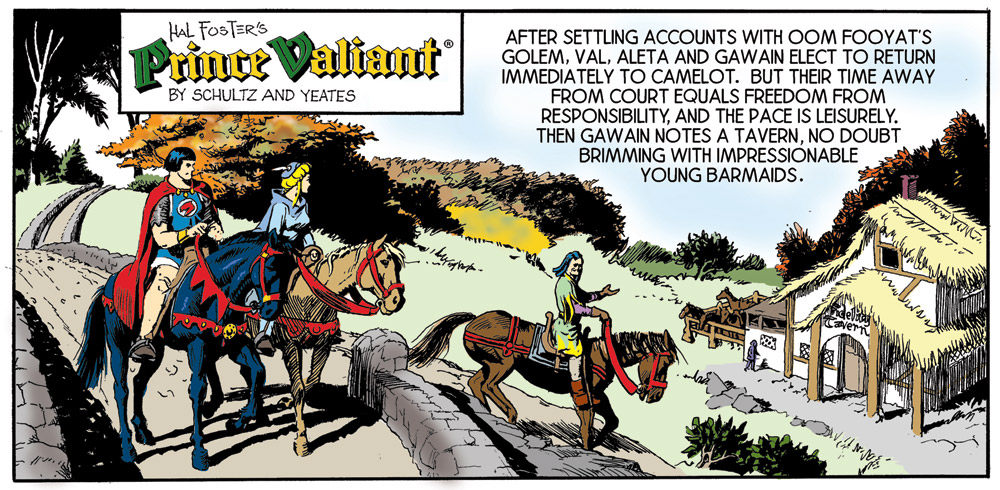 Tom Yeates has been selected to take over the art chores on the classic Prince Valiant comic strip. He posted the brief announcement at his blog, that included this quote: "Gary Gianni and Mark Schultz have been doing fantastic work on the strip, and Yeates hopes to maintain that high quality in the tradition of Hal Foster."
Writer-artist Hal Foster created Prince Valiant in 1937.
I worked briefly with Tom on a Tarzan mini-series back in the 1990s and got to see his original art up close. It's beautiful stuff and he's an excellent choice to replace Gianni on the strip.
Click to continue reading Prince Valiant Meets Tom Yeates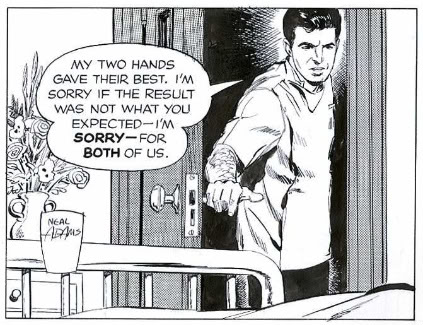 It's no secret that being a freelance writer or artist (or letterer or colorist) is a risky business.
Aside from the variable availability of steady work, you have to find and pay for your own health insurance.
Some creators simply do without - they're young, and they're invincible of course, but more realistically, they just can't afford it based on their freelancer income. It's a risky strategy, though understandable.
I once went for a couple of years without health insurance and it was very stressful because I was always thinking about how not to get seriously sick or have some kind of accident. (It didn't work out - I did end up in the local ER on a weekend and had to drop a few hundred bucks I nearly didn't have).
Click to continue reading Health Insurance for Cartoonists
Read More

| Robot 6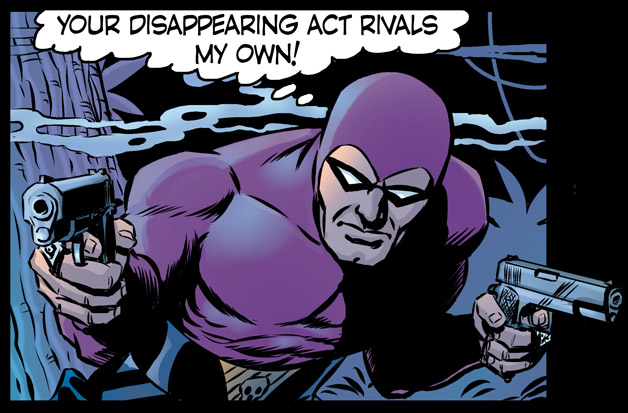 Do you know who's now drawing The Phantom on Sundays?
Terry Beatty (you might know him from Ms. Tree, or Batman Adventures or Return To Perdition or any number of cool things).
His first Sunday debuted on January 29th, written by Tony DePaul and colored beautifully by an old pal of mine, Tom Smith.
It's not yet a permanent gig, but Terry posted on his blog that King Features Syndicate "is quite pleased with my first five Sunday strips."
Good for Terry, good for The Phantom, and good for the fans. That first strip of his is killer.
[And, of course, if your newspaper doesn't carry The Phantom, please contact them and request that they sign up.]
[Artwork: The Phantom by Terry Beatty, © King Features Syndicate]
© Gear Live Media, LLC. 2007 – User-posted content, unless source is quoted, is licensed under a Creative Commons Public Domain License. Gear Live graphics, logos, designs, page headers, button icons, videos, articles, blogs, forums, scripts and other service names are the trademarks of Gear Live Inc.