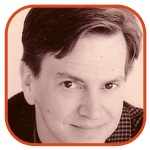 Posted by Tom Mason Categories: Editorials, Interviews, Movies, Dark Horse Comics, TokyoPop,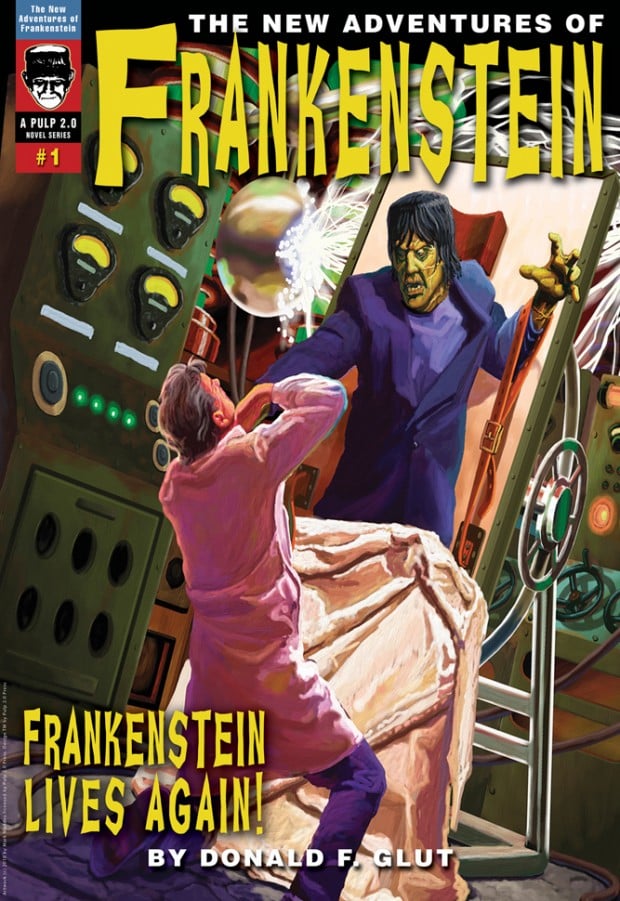 So, not a great week for comic book publishers as Tokyopop finally called it quits. If you have a project over there, it's a good time to get a lawyer to look over your contract and see about rights reversion when the publisher goes away without declaring bankruptcy (yet) or getting sold.
Then Dark Horse laid off a bunch of employees, many of them beloved and had been there a long time.
But at least the US Government is stepping in to try to stop Borders executives from looting the stores they've already ruined.
Rise: I love the way the new Planet of the Apes comic book from Boom! is looking. The Scoop has a sneak preview of the first issue, on sale April 27.
Victor: Here's a great interview with writer Don Glut that's mostly about Frankensten. "Why don't I do a series of Frankenstein novels that would be based on the movies and all of these other things? In each one I would bring in some other character from fiction or whatever. I would create this whole Frankenstein universe."
Click to continue reading Weekend Reading: Dark Horse, Tokyopop, Borders, Glut & Apes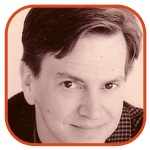 Posted by Tom Mason Categories: Editorials, Interviews, Movies, Reviews, DC Comics, Marvel Comics,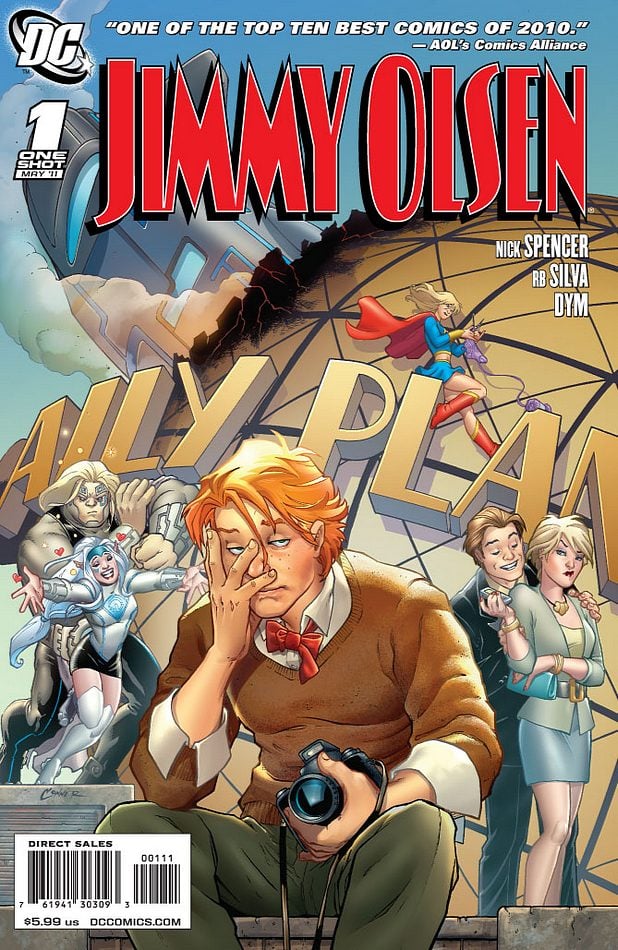 Everyone but me is at WonderCon this weekend. And I know this because of all the Facebook updates and Tweets that keep showing up in my inbox.
For those of us not walking the con floor and buying comics and debating the future of comics, let's see if there's something we can read:
Superman: Nikki Finke prints the letter that the late Joanne Siegel sent to Warner Bros. regarding the Siegel estate's ongoing legal battle over Superman.
For those in need of some history about the current incarnation of the Warner empire, it begins with Kinney Parking Company which "was a New Jersey parking lot company owned by Manny Kimmel, Sigmund Dornbusch and mob figure Abner Zwillman. Prior to its public listing in 1960, it merged with a funeral home company, Riverside, and then expanded into car-rentals, office cleaning firms and construction companies."
Kinney National Services, Inc. "which was formed in 1966 when the Kinney Parking Company and the National Cleaning Company merged. The new company was headed by Steve Ross."
Click to continue reading Weekend Reading: Kirby, Dick Tracy, Godzilla & Jimmy Olsen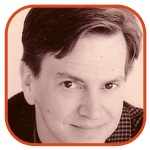 Posted by Tom Mason Categories: Editorials, Independent,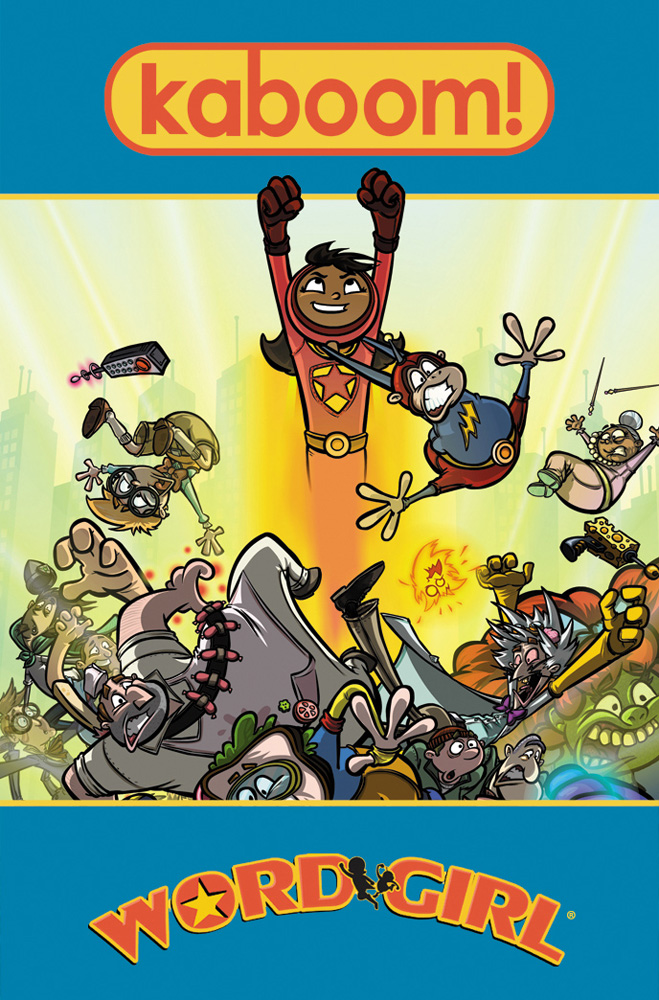 So far, so good. Following the loss of its Pixar titles, Boom! Kids has rebranded itself as Kaboom! and outlined a number of its upcoming titles in a series of tease posts on the internet in the past week or so.

The curent line-up will feature Word Girl, based on the PBS animated series (newsstand readers and iPad owners will love this), a new Roger Langridge series called Snarked, a Star Wars parody (always a good bet) called Space Warped (which is a translated French series that someone will go in and rework all the French-specific jokes to tap into US nerd culture.

Best of all is a new Peanuts project that had keyboards smoking as the legion of armchair detectives tried to guess what it was: New? Reprints? Ultimate Peanuts by Mark Millar, oh please, internet, tell me!

Turns out it's a new adaptation of a new Peanuts animated movie called Happiness Is A Warm Blanket Charlie Brown, which Warners Home video will release this month.
Click to continue reading Boom! Goes! Kaboom!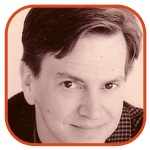 Posted by Tom Mason Categories: Editorials, Movies, Independent,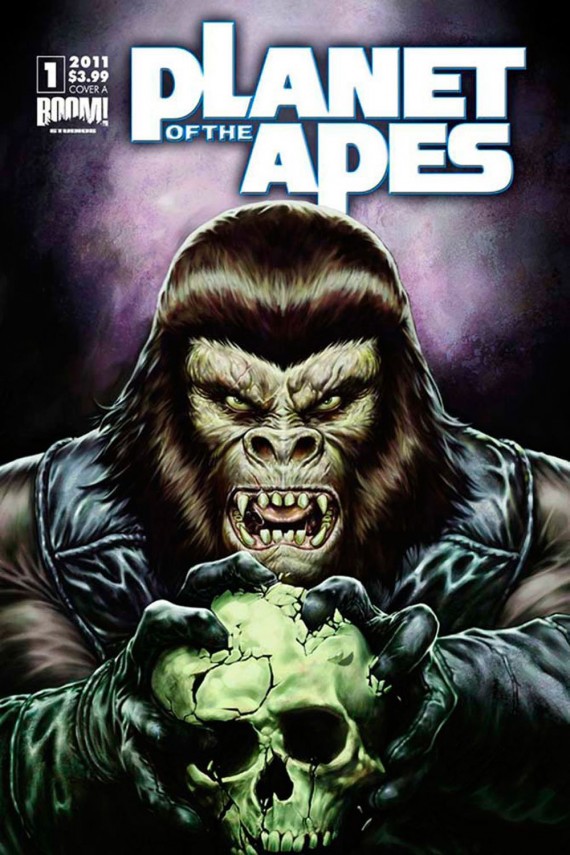 "Someone must always publish Planet of the Apes comic books."
The Lawgiver, citing Obscure Ape Law

Boom! Studios has become the latest publisher to acquire the Planet Of The Apes license allowing them to monkey around with new comic book adventures.

Excellent!

From Farscape to The Muppet Show, Boom! has proved over and over that they know how to make good licensed comics so I'm looking forward to whatever comes out. They're tying the new title into the continuity of the five classic films, so for Ape-nuts like me, I couldn't be happier.

The new series will be written by Daryl Gregory and illustrated by Carlos Magno.

In an long-ago world, I was the editor on Malibu Comics' versions of Planet Of The Apes and it was a very fun time for me - I turned a number of talented creators loose on the books and for the couple of years we had the license, they did everything from a traditional in-continuity take to dressing up the Apes in leather and putting them on motorcycles. Good times.
Click to continue reading BOOM! Goes Planet Of The Apes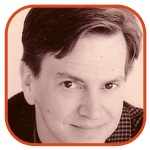 Posted by Tom Mason Categories: Conventions, Image Comics, Independent, Marvel Comics,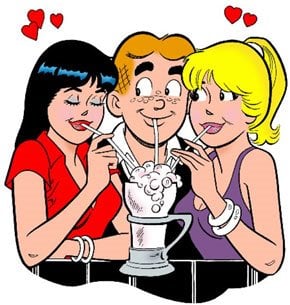 If you took the time to read through the nearly 250,000 documents released this week via Wikileaks, you'd find a comic book connection in several of them. We at Comix 411 have nothing but free time and did the heavy lifting for you. Here are the comic book-related highlights from the document dump:

When visiting with US President Barack Obama, the CIA codename for Canadian Prime Minister Stephen Harper is "Bucky."

Interrogators at Guantanamo routinely asked prisoners to choose: Betty or Veronica?
Supreme Leader of North Korea Kim Jong Il sometimes dresses up as Wildcat before he tours a factory. In other news, North Korea still has factories.
Click to continue reading Wikileaks: Comic Book Secrets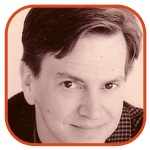 Posted by Tom Mason Categories: Editorials, Independent,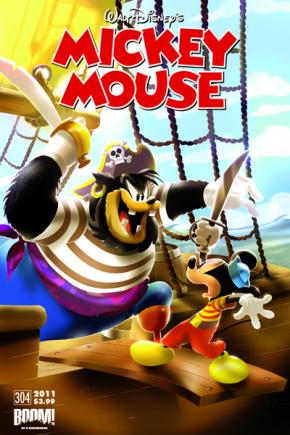 Boom! starts January off with a bang. I haven't seen this get the attention it deserves so I'm going to give it a shout-out here. Boom! Studios, as part of their Boom! Kids division, has been publishing the Disney Comics for a while now and the results have been impressive.

Now, in January 2011, with Mickey Mouse And Friends #304, they're publishing something that's driving me nuts with anticipation.
In that issue, part of their 70 Years of Walt Disney Comics celebration, they're reprinting a classic Mickey story written by Bill Walsh (go ahead, check out his IMDB credits; I'll wait) and illustrated by Floyd Gottfredson.

It's "The Pirate Ghost Ship!" and this will be the first time it's been printed since 1944. This special 40-page issue also features two other stories, another Gottfredson classic called "Laundry Blues" and a Goofy story by Romano Scarpa.
Click to continue reading Boom! Floyd Gottfredson And Mickey Mouse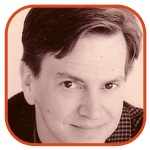 Posted by Tom Mason Categories: Editorials, Dark Horse Comics, DC Comics, Image Comics, Marvel Comics,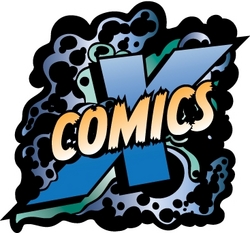 Remember that whole digital thing that's supposed to knock off the printed comic book? Oh wait, that's still happening!

If you want to be part of the industry now that we've passed "peak comic book," ComiXology the "digital comics leader" is looking for a couple of new people.

First up is a LAMP Developer, someone with "2+ years of experience with Linux, Apache, mySQL and PHP. Additional experience with AJAX/JavasScript/HTML5 (jQuery), XML, HMTL, XMLRPC, SOAP and other development environments is preferred."
Click to continue reading Comic Book Jobs: Comixology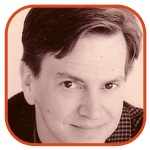 Posted by Tom Mason Categories: Editorials, Interviews, Reviews, Television, DC Comics, Image Comics, Independent, Marvel Comics,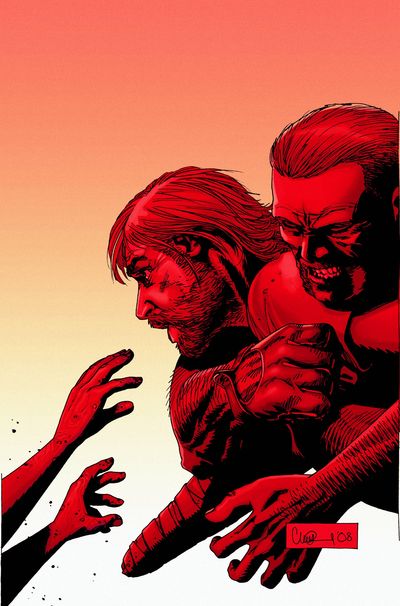 Happy Halloween to all of you!
My costume this year is simple - I'm going to walk around with my iPad and call myself The Future Of Comics. Which, I admit, is something I do pretty much every day.

First off, congratulations to my pals at Boom! Studios and their sales on Stan Lee's Soldier Zero #1. And kudos to Boom for sharing their actual numbers.

And if you'd like a 10-page freeview of the November release of Stan Lee's The Traveler #1 by Mark Waid and Chris Hardin, Scoop has that for you too.

Let's see what else is out on the internets...

Zombies: Pop culture historian Jim Beard writes about the Walking Dead phenomenon that will soon be sweeping the nation thanks to the new AMC TV series.

Beard, by the way, is the editor of a new anthology that looks back at the Batman TV series of the 1960s, Gotham City: 14 Miles.
Click to continue reading Weekend Reading: Halloween, Stan Lee, and The Walking Dead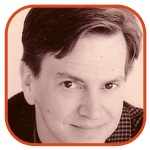 Posted by Tom Mason Categories: Editorials, Interviews, Reviews, Television, DC Comics,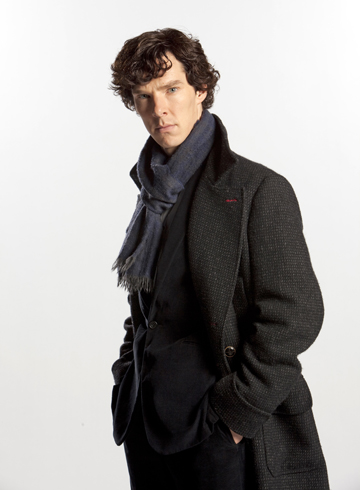 It's all over the internets that the acclaimed business site iCV2 has invoked the "suck" word to describe direct market comic book orders for Q3 2010.

Offering your captive audience books they don't want and prices they can't afford no longer seems to be a viable strategy. What lessons will anyone take away from this? Cue another Metamorpho relaunch in 3...2...1...

Let's see what else is out on the internets...

Gardner Fox: The prolific writer is said to have written more that 4000 comic book stories. He co-created The Sandman, created the concept of Earth-2, wrote Batman, Hawkman, The Flash, Justice Society of America and many, many more. He also had a career as a writer of many so-called "sleaze" paperbacks. Paul Bishop has a nice look at a bunch of them. So many of them in fact, that you might think of the author more as "Gardner Foxy."
Click to continue reading Weekend Reading: Sherlock, Gardner Fox, Atlas Comics and Watchmen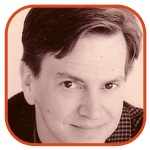 Posted by Tom Mason Categories: Interviews, Marvel Comics,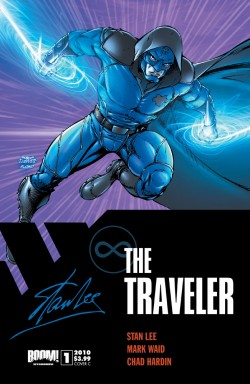 I met Stan Lee once. (And I tell this story all the time, so if you've heard it before, feel free to move along.)
After Marvel Comics bought Malibu Comics, a big dinner was orchestrated at Chinois, a fancy restaurant in Santa Monica. All the big Marvel New York executives – all now long gone – were there, and so was Stan Lee. Malibu was represented by Scott Rosenberg, Dave Olbrich, Chris Ulm and myself.
Stan came over and introduced himself to me and then said, "I always forget, who bought who? I need to know if I have to kiss your ass or you have to kiss mine!" I could not have loved him more.
Since he left active duty at Marvel Comics and became their elder statesman, a media go-to guy, movie cameo expert and starter of other companies, he's tried to duplicate his prior success at running Marvel. I think he likes to keep busy, has a ton of ideas floating around in his head, and has the ability to find outlets for them, and no trouble finding people who want to work with him. We should all live such a charmed life.
Click to continue reading Stan Lee's The Traveler
© Gear Live Media, LLC. 2007 – User-posted content, unless source is quoted, is licensed under a Creative Commons Public Domain License. Gear Live graphics, logos, designs, page headers, button icons, videos, articles, blogs, forums, scripts and other service names are the trademarks of Gear Live Inc.