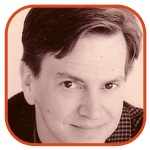 Posted by Tom Mason Categories: Editorials,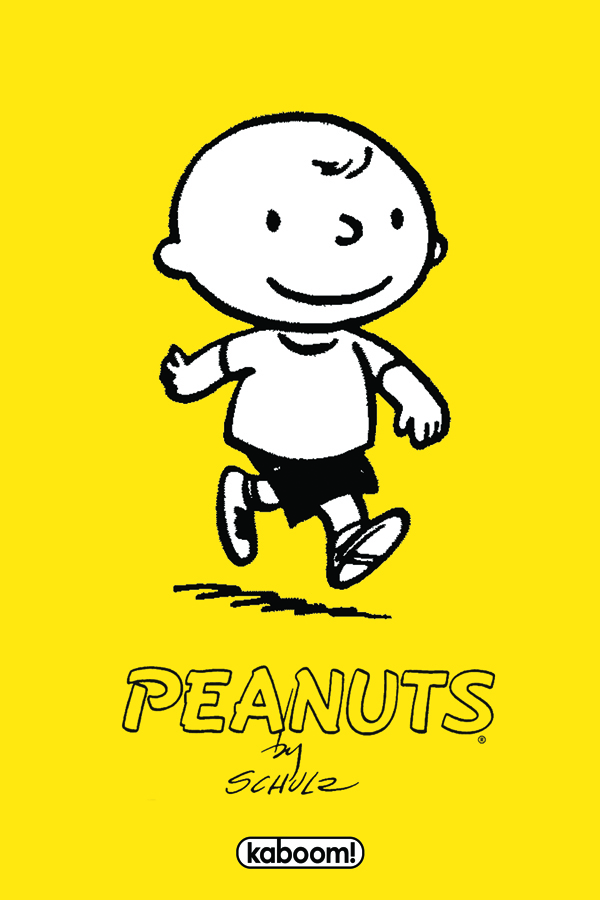 Do you like the Peanuts? Are you a fan of Charlie Brown, Snoopy, Lucy and Linus? When you hear Vince Guaraldi's piano do you immediately think Charlie Brown Christmas? Well, there's a job that you might be interested in.
The Charles M. Schulz Museum And Research Center in Santa Rosa, California is looking for a curator. It's a full-time gig and you'll need some museum experience that doesn't just include staring at the exhibits or eating in the cafeteria. The museum is "27,000 square feet which showcases the comic art and legacy of Charles M. Schulz and the Peanuts comic strip collection."
As the curator, you'll be "responsible for planning the exhibition schedule, researching, and writing exhibition text." Some other stuff is required, but details and contact info are at the job listing.
Good luck, job seekers!
[Artwork: Peanuts, one of the comics published by Kaboom, a division of Boom! Studios]
Read More

| Naspa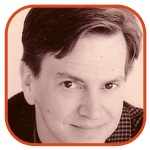 Posted by Tom Mason Categories: Conventions, Editorials, Reviews, DC Comics,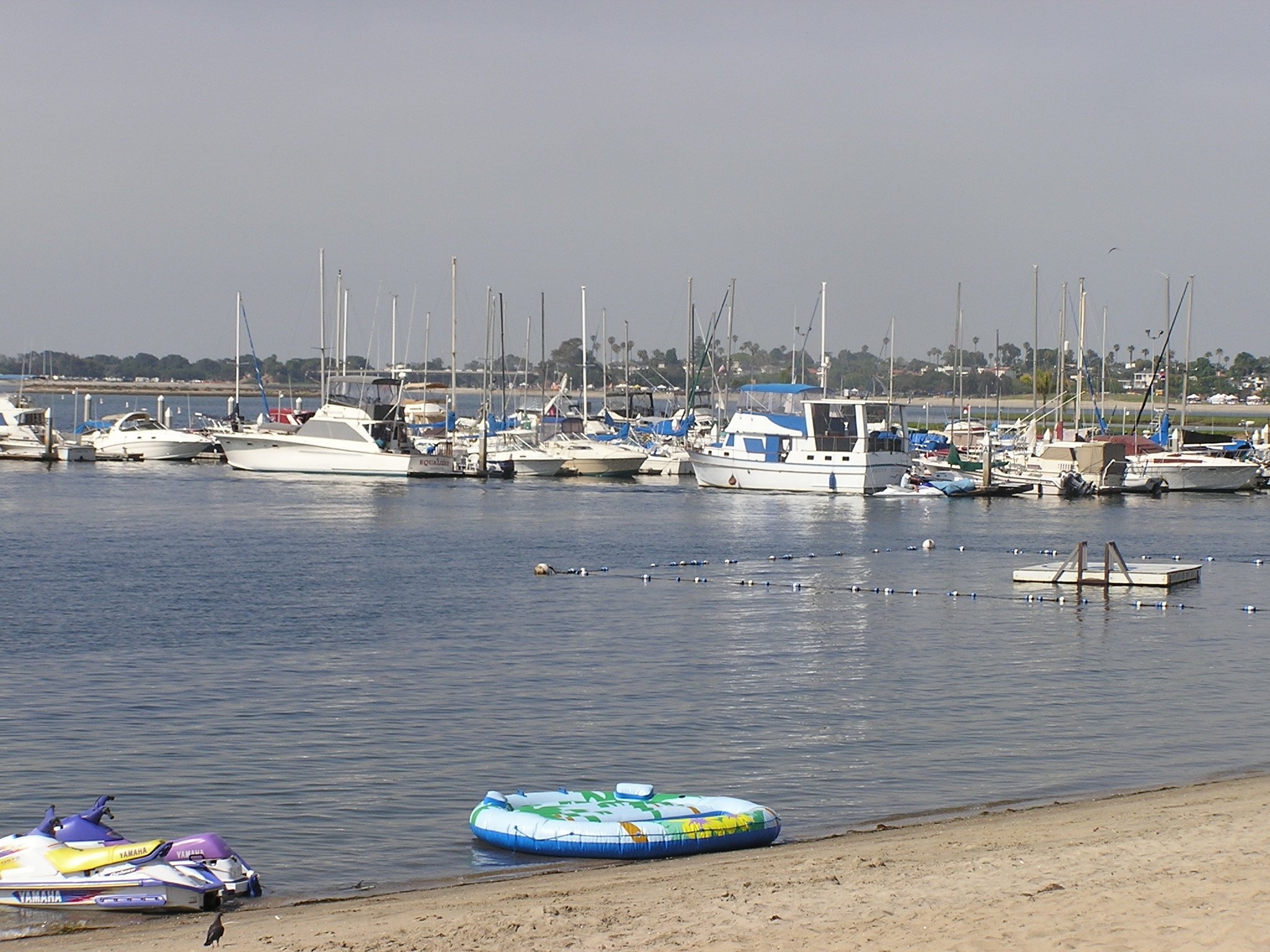 Comic Con International has come and gone already. Naturally, my Comic Con experience is quite a bit different from most people. I've been going for quite a while, have a lot of friends and acquaintances that I see there, and have an established routine of places to be at certain times.
I got there too late on Wednesday for what some reported was a raucous Preview Night, so my convention didn't start until Thursday morning.
Tom Spurgeon at The Comics Reporter has a rundown of convention memories from around the internet. (And congratulations to Tom for his Eisner Award for Best Comics-Related Journalism. It's well-deserved.
Click to continue reading Comic Con International: 2012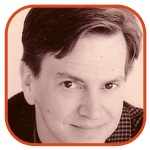 Posted by Tom Mason Categories: Editorials, Reviews, Independent,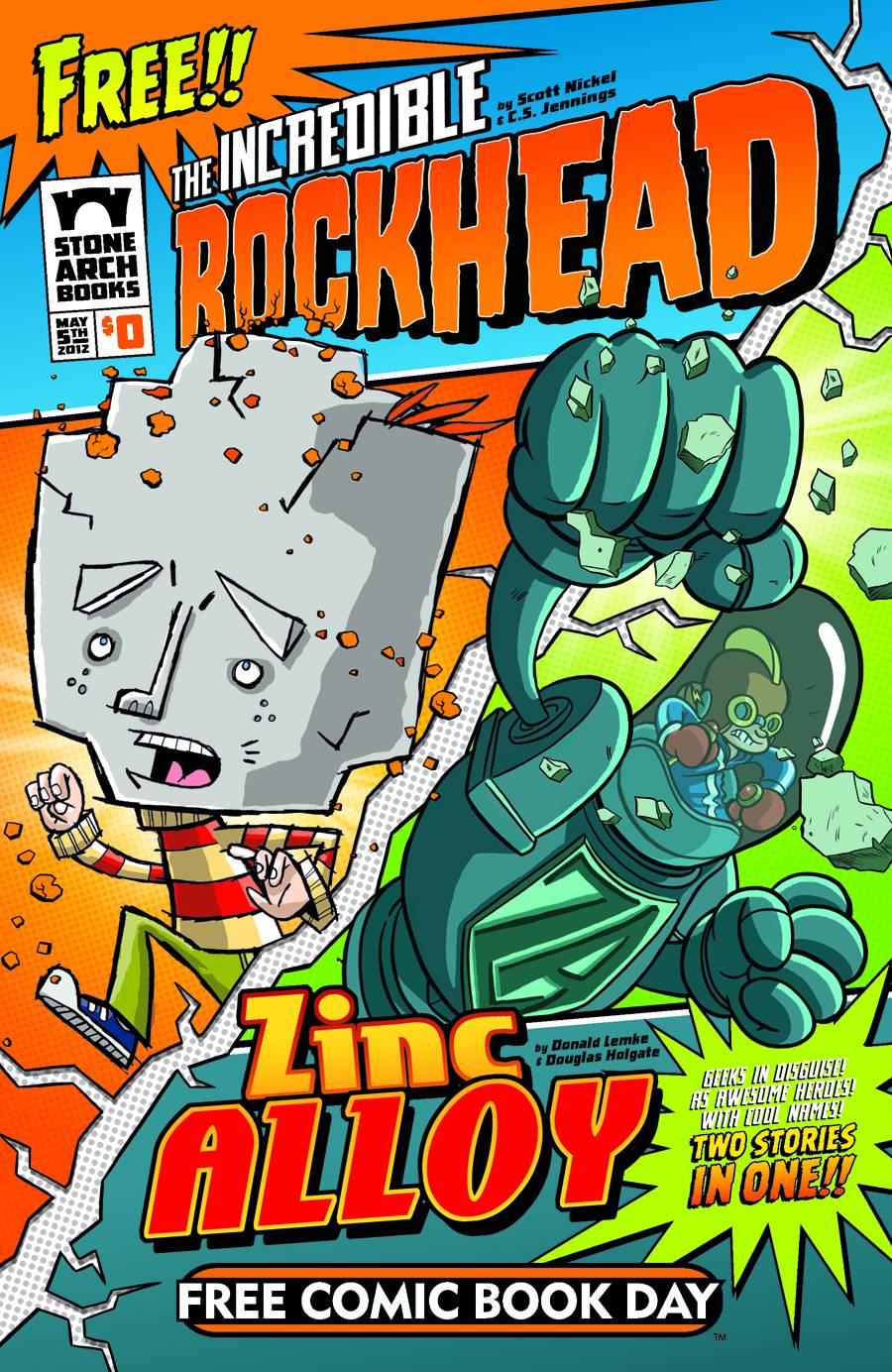 Hey kids, free comics!
One of my favorite things is Free Comic Book Day, because, you know, "free" and "comics" are the peanut butter and chocolate of the Direct Market. It's the first Saturday of May, and this year that means May 5. Out of all the ones that are being released, I've put together a shortlist of the ones I want most.
Kaboom! is the kid-friendly imprint of Boom! Studios and their Peanuts/Adventure Time Flipbook looks like fun. The Peanuts comics are clearly crafted with care and affection for the original material, and Adventure Time is just as nutty as the animated series.
Atomic Robo from Red 5 is one of my favorite comics and why it's not talked about in the same group as Hellboy and The Walking Dead is beyond me. It's one of the best comics around - terrific characters, excellent writing and art, beautiful coloring. I grab the latest ones each year at San Diego, and whatever pops up on FCBD. If you see a copy, grab it. Highly recommended.
Click to continue reading Free Comic Book Day 2012
Read More

| Free Comic Book Day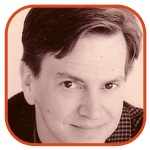 Posted by Tom Mason Categories: Editorials, Reviews, DC Comics, Image Comics, Marvel Comics,
Welcome, weekend warriors! The internets have released a bounty of digital delights, so let's check 'em out!
John Rogers (Leverage) talks about his role in Mark Waid's digital comics venture, and also talks about digital comics in general. John's a very smart guy, so he's well worth listening to.
One of my favorites, SF author Jay Lake (Rocket Science; Mainspring), is profiled in the Sunday Oregonian.
Over at John Scalzi's Whatever, author Justin Jordan writes about the trade collection of his Image comic, The Strange Talent of Luther Strode, inspired by those Charles Atlas ads in old comics. After reading about it, it's now something I need to get.
Heidi nails what's going on over at Disney, with link to Nikki Finke.
David Brothers nails Before Watchmen. I love the phrase "ethical rot."
Click to continue reading Weekend Reading: Before Watchmen, Mark Waid, Pogo & Ultraverse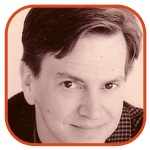 Posted by Tom Mason Categories: Editorials, Interviews, Video Games, DC Comics, Independent, Marvel Comics,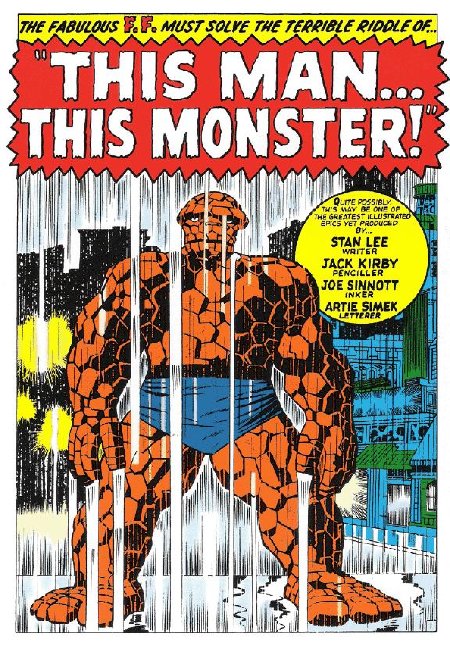 Last weekend in January, last weekend before the Super Bowl, which means there's really nothing on TV this weekend. Fortunately, the internets provide:
Neal Adams is gunning for Marvel on behalf of Jack Kirby.
The Comic Book Insider is the new podcast from comic book writer and former DC Comics editor Brian Augustyn.
James Bond vs. Batman: Now there's a team-up I'd really like to see. The HMSS blog looks at how both heroes have had to adapt to changing times.
One of my favorite movie blogs, Flick Attack, looks at an old film written by veteran DC writer Arnold Drake (Deadman; The Doom Patrol): The Flesh Eaters.
Click to continue reading Weekend Reading: Jack Kirby, Arnold Drake, James Bond and Star Wars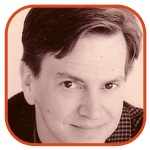 Posted by Tom Mason Categories: Editorials, Independent,
It's "The Super-Hero Housewives Of Gotham City!"
Ever since Astro City and Powers, I've loved super-hero comics that fiddle around with the standard tropes of television drama.
Take a medical, cop, reality show format and apply it to the cape crowd. I'm always going to give something like that a look.
That's why I'm also a fan of Batton Lash's Supernatural Law - it's like L.A. Law, but with monsters and supernatural goings-on. I like creators who think like that.
Now in March from Boom! Studios comes Supurbia #1 by writer Grace Randolph (Marvel's Nation-X) and a new artist Russell Dauterman.
Click to continue reading Sneak Peak: Supurbia #1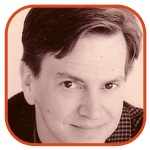 Posted by Tom Mason Categories: Editorials, Reviews, Independent,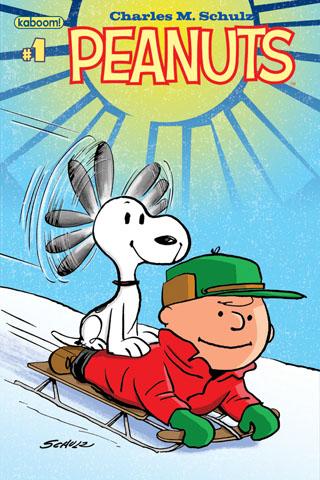 "It should not be forgotten that nearly all thoughts of Peanuts, especially by those who love it, are viewed through the rose tinted bifocals of nostalgia. This was a good comic strip and it certainly had a following, but it wasn't Watchmen."
-- Ryan K Lindsay
Wikipedia: "At its peak, Peanuts ran in over 2,600 newspapers, with a readership of 355 million in 75 countries, and was translated into 21 languages. It helped to cement the four-panel gag strip as the standard in the United States, and together with its merchandise earned Schulz more than $1 billion. Reprints of the strip are still syndicated and run in almost every U.S. newspaper."
Thank goodness it wasn't Watchmen! [I have my copy of Peanuts #1 and will post a review shortly.]
Be sure to check out our other notable quotes!
[Artwork: Peanuts #1 from kaboom!]
Read More

| Comic Book Resources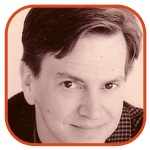 Posted by Tom Mason Categories: Conventions, Editorials, Movies, Reviews, DC Comics, Independent, Marvel Comics,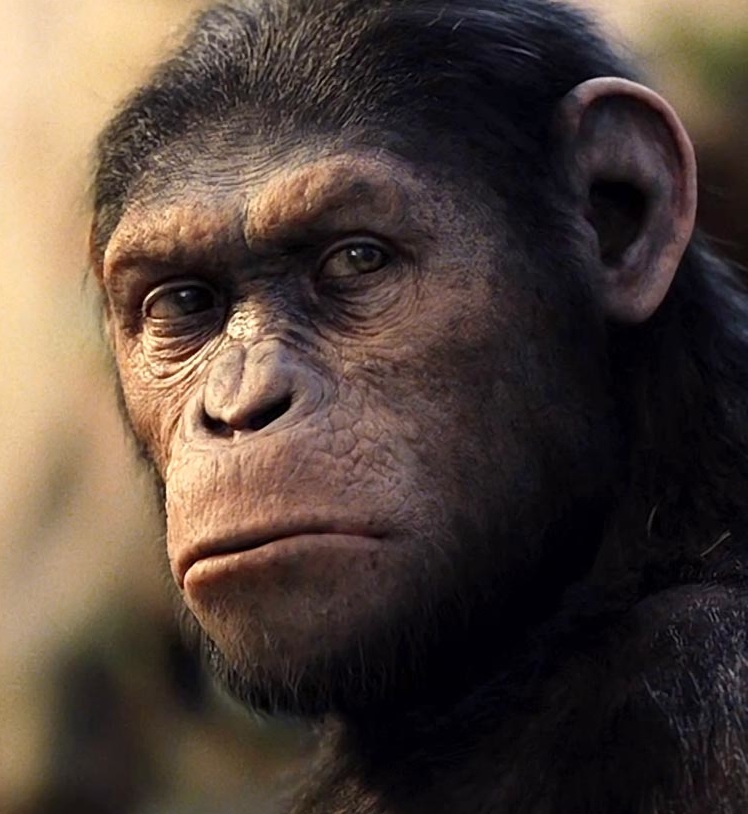 If you've been following the post Comic Con International discussion about female creators and DC Comics, you should run over to Fleen and read Gary Tyrrell's take on the matter.
Apes: My pal Rich Handley gets himself interviewed at Newsday about Rise Of The Planet Of The Apes.
Fan: My funny book acquaintance David Seidman was profiled recently in Jewish Journal. All I can say is that the interviewer would probably be overwhelmed by the San Diego con.
Actors: Chad Michael Murray of One Tree Hill has written a graphic novel that Archaia will publish.
Click to continue reading Weekend Reading: Apes, Captain America and Spongebob Squarepants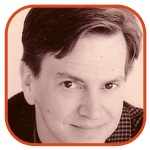 Posted by Tom Mason Categories: Collecting, Conventions, Editorials, Movies, Television, DC Comics, Image Comics,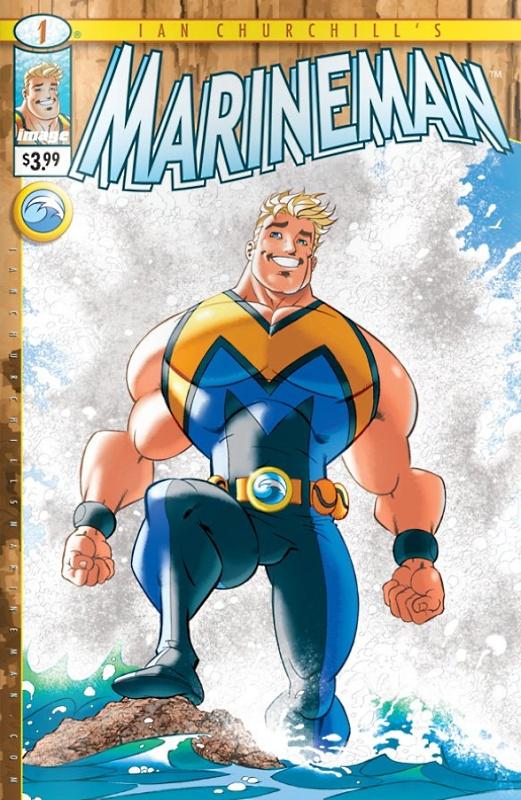 So I'm back from the latest Comic Con extravaganza in San Diego. Unlike other folks that gather up news and special announcements, I gather up a few odds and ends.
Here's my Comic Con report for 2011 (Spoiler Alert: names will be dropped):
Planet of the Apes – When Boom!'s marketing director Chip Mosher asks, I answer! I was on the Boom! Planet of the Apes panel as a guest and had a great time with the engaged crowd. Editor Ian Brill, writer Daryl Gregory and myself talked about the movies, the comics, the creators and time travel. Life is rarely that good.
Aaron Lopresti – Dinner with the artist on the upcoming Justice League International series from DC. We spent it art-spotting with licensed merchandise. Pal Dave Olbrich bought along a 1970s-era Master of Kung Fu drinking glass and it was decided that it was a Gil Kane figure with a face reworked by Romita, Sr.
Marineman – I had a great chat with Ian Churchill, creator of Marineman, the Image Comics title that's also an Eisner-winner. I plopped down $15 for the collected 6 issues. I'm halfway through and it's money well-spent.
Portfolio Review – Dropped in on Space Goat's Dave Olbrich (him again) as he flipped through portfolios offering advance and gentle criticism. Lots of talented folks this year.
Click to continue reading Comic Con International 2011: My Con Report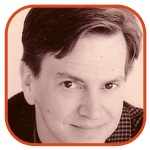 Posted by Tom Mason Categories: Interviews, Reviews,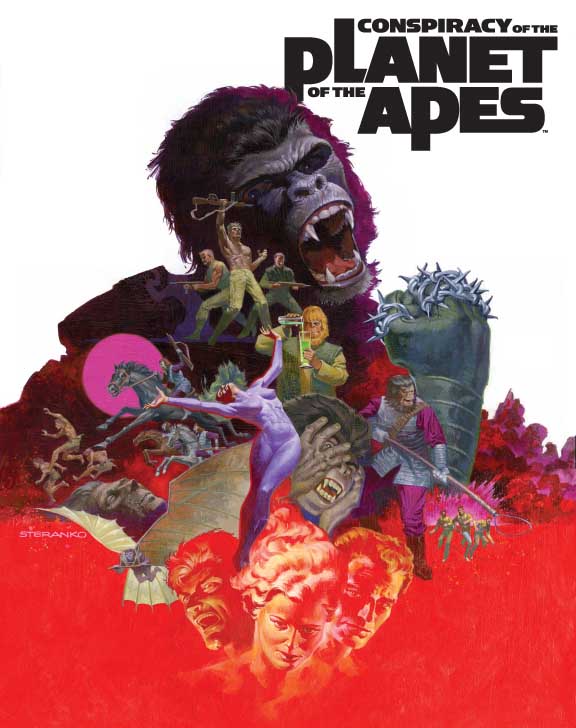 Okay, how many of you went to BEA this past week? Yeah, that's what I thought. Since you didn't make it, you might appreciate Torsten's overview at Comics Beat.
Now, here's some more nifty stuff:
Toth: Randy Reynaldo reviews Alex Toth, Genius Isolated. Need more be said?
Apes: My pal Rich Handley, no stranger to Planet of the Apes, reviews the first issue of BOOM!'s new Apes series, and likes it.
Apes II: Did you know there's also a new Planet Of The Apes novel out? That's right, novel! Scoop has the scoop.
Blackbeard: A terrific piece on comics historian Bill Blackbeard's efforts to preserve comic strips, in case you were wondering why he's such an important figure.
Click to continue reading Weekend Reading: Toth, Apes, Jesus and Lichty
© Gear Live Media, LLC. 2007 – User-posted content, unless source is quoted, is licensed under a Creative Commons Public Domain License. Gear Live graphics, logos, designs, page headers, button icons, videos, articles, blogs, forums, scripts and other service names are the trademarks of Gear Live Inc.