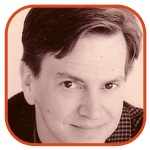 Posted by Tom Mason Categories: Editorials, Independent,
It's "The Super-Hero Housewives Of Gotham City!"
Ever since Astro City and Powers, I've loved super-hero comics that fiddle around with the standard tropes of television drama.
Take a medical, cop, reality show format and apply it to the cape crowd. I'm always going to give something like that a look.
That's why I'm also a fan of Batton Lash's Supernatural Law - it's like L.A. Law, but with monsters and supernatural goings-on. I like creators who think like that.
Now in March from Boom! Studios comes Supurbia #1 by writer Grace Randolph (Marvel's Nation-X) and a new artist Russell Dauterman.
Click to continue reading Sneak Peak: Supurbia #1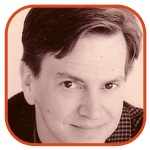 Posted by Tom Mason Categories: Editorials, Independent,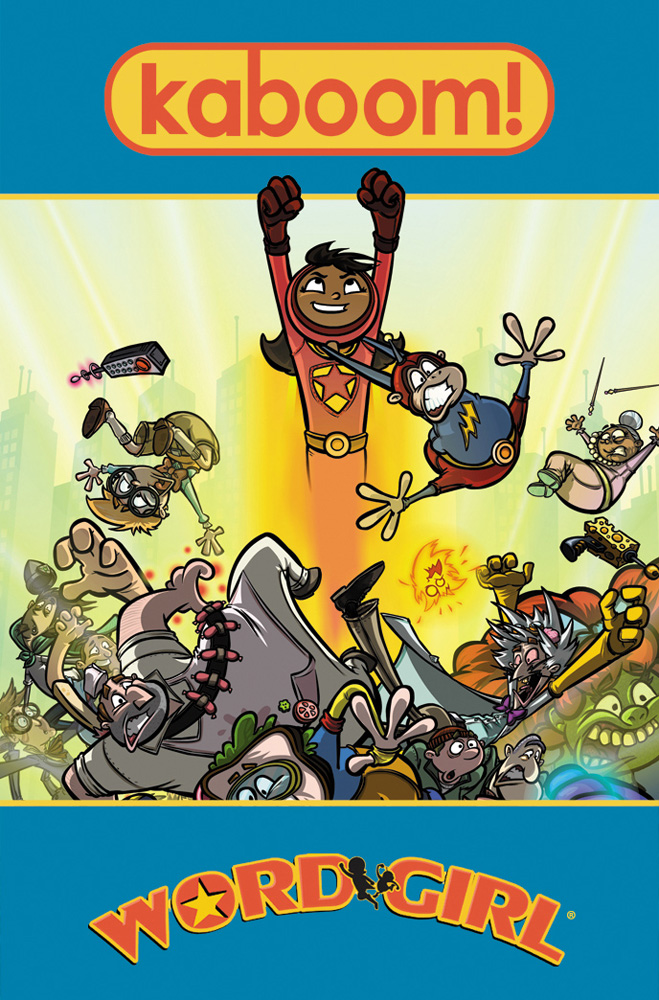 So far, so good. Following the loss of its Pixar titles, Boom! Kids has rebranded itself as Kaboom! and outlined a number of its upcoming titles in a series of tease posts on the internet in the past week or so.

The curent line-up will feature Word Girl, based on the PBS animated series (newsstand readers and iPad owners will love this), a new Roger Langridge series called Snarked, a Star Wars parody (always a good bet) called Space Warped (which is a translated French series that someone will go in and rework all the French-specific jokes to tap into US nerd culture.

Best of all is a new Peanuts project that had keyboards smoking as the legion of armchair detectives tried to guess what it was: New? Reprints? Ultimate Peanuts by Mark Millar, oh please, internet, tell me!

Turns out it's a new adaptation of a new Peanuts animated movie called Happiness Is A Warm Blanket Charlie Brown, which Warners Home video will release this month.
Click to continue reading Boom! Goes! Kaboom!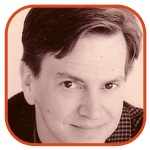 Posted by Tom Mason Categories: Editorials, Movies, Independent,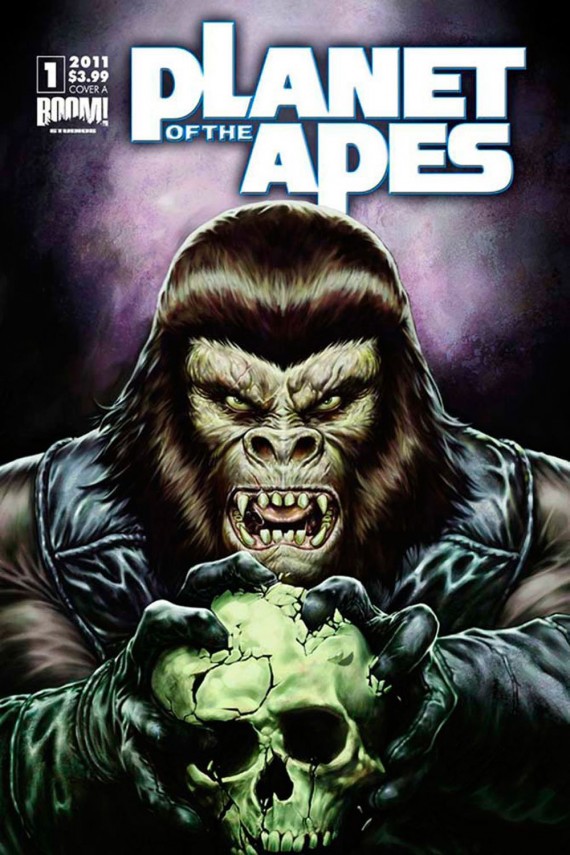 "Someone must always publish Planet of the Apes comic books."
The Lawgiver, citing Obscure Ape Law

Boom! Studios has become the latest publisher to acquire the Planet Of The Apes license allowing them to monkey around with new comic book adventures.

Excellent!

From Farscape to The Muppet Show, Boom! has proved over and over that they know how to make good licensed comics so I'm looking forward to whatever comes out. They're tying the new title into the continuity of the five classic films, so for Ape-nuts like me, I couldn't be happier.

The new series will be written by Daryl Gregory and illustrated by Carlos Magno.

In an long-ago world, I was the editor on Malibu Comics' versions of Planet Of The Apes and it was a very fun time for me - I turned a number of talented creators loose on the books and for the couple of years we had the license, they did everything from a traditional in-continuity take to dressing up the Apes in leather and putting them on motorcycles. Good times.
Click to continue reading BOOM! Goes Planet Of The Apes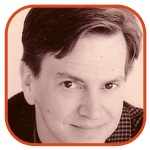 Posted by Tom Mason Categories: Editorials, Interviews, Reviews, Television, DC Comics,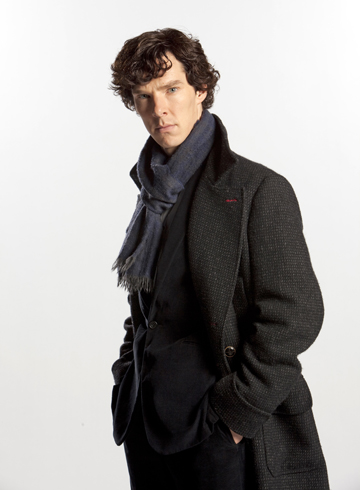 It's all over the internets that the acclaimed business site iCV2 has invoked the "suck" word to describe direct market comic book orders for Q3 2010.

Offering your captive audience books they don't want and prices they can't afford no longer seems to be a viable strategy. What lessons will anyone take away from this? Cue another Metamorpho relaunch in 3...2...1...

Let's see what else is out on the internets...

Gardner Fox: The prolific writer is said to have written more that 4000 comic book stories. He co-created The Sandman, created the concept of Earth-2, wrote Batman, Hawkman, The Flash, Justice Society of America and many, many more. He also had a career as a writer of many so-called "sleaze" paperbacks. Paul Bishop has a nice look at a bunch of them. So many of them in fact, that you might think of the author more as "Gardner Foxy."
Click to continue reading Weekend Reading: Sherlock, Gardner Fox, Atlas Comics and Watchmen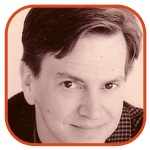 Posted by Tom Mason Categories: Interviews, Marvel Comics,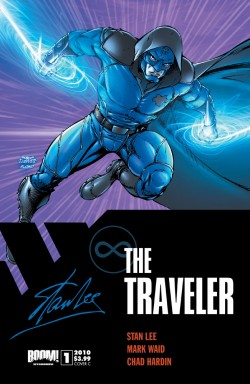 I met Stan Lee once. (And I tell this story all the time, so if you've heard it before, feel free to move along.)
After Marvel Comics bought Malibu Comics, a big dinner was orchestrated at Chinois, a fancy restaurant in Santa Monica. All the big Marvel New York executives – all now long gone – were there, and so was Stan Lee. Malibu was represented by Scott Rosenberg, Dave Olbrich, Chris Ulm and myself.
Stan came over and introduced himself to me and then said, "I always forget, who bought who? I need to know if I have to kiss your ass or you have to kiss mine!" I could not have loved him more.
Since he left active duty at Marvel Comics and became their elder statesman, a media go-to guy, movie cameo expert and starter of other companies, he's tried to duplicate his prior success at running Marvel. I think he likes to keep busy, has a ton of ideas floating around in his head, and has the ability to find outlets for them, and no trouble finding people who want to work with him. We should all live such a charmed life.
Click to continue reading Stan Lee's The Traveler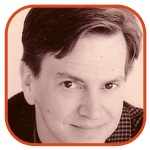 Posted by Tom Mason Categories: Conventions, Editorials,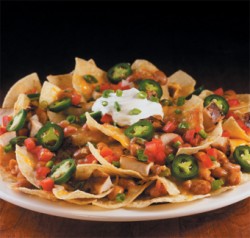 One of the reasons I like the San Diego Comic Con/Comic Con International so much is that I get to see old friends and co-workers. That happened yet again (what a shock!) at this year's convention.
Chris Ulm (one of the cofounders of the app company Appy Entertainment) and Dave Olbrich, now at Space Goat Productions, and little old me started talking about comics in the digital age along with the quality of nachos in restaurants surrounding the convention area.
That conversation ended when the sports bar closed, but Chris and I picked it up again on Facebook. Dave had dropped out, but Paul O'Connor, another pal who also co-founded Appy Entertainment and runs their company blog, joined in.
Click to continue reading When Speaks The Blowhards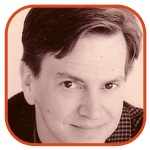 Posted by Tom Mason Categories: Editorials,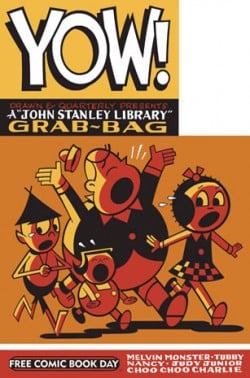 It's here! Saturday, May 1 is Free Comic Book Day! My favorite day of the year! Okay, not really my favorite day of the year, but any day you can get some free comics has to feel like an extra birthday, right? A lot of publishers are producing some great stuff to pick up, but here are the six that I'm most looking forward to:
Library of American Comics #0 (IDW)
Eisner Award-winning Editor Dean Mullaney is an old friend who does great archival work over at IDW. If he published Milton Caniff's old shopping lists I wouldn't be able to hit Amazon's "add to shopping cart" button fast enough. This special preview comic has 32 pages of excerpts from upcoming collections of Archie by Bob Montana, Secret Agent Corrigan by Al Williamson, Blondie by Chic Young, The Complete Bloom County Library by Berkeley Breathed, Rip Kirby by Alex Raymond, Polly and Her Pals by Cliff Sterrett, Dick Tracy by Chester Gould, and Little Orphan Annie by Harold Gray. This looks like a great introduction into some good old stuff.
Toy Story (Boom! Kids)
I'm biased here because I have kids and they love Sheriff Woody and Buzz Lightyear. With Toy Story 3 popping up this summer, BOOM Kids! is ready to hand out some all-new adventures by Jesse Blaze Snider and Nathan Watson. I'm in because I already get the regular comics and their other Pixar stuff, so I'm a little OCD about this.
Click to continue reading Free Comic Book Day: John Stanley, Jim Shooter And The Last Airbender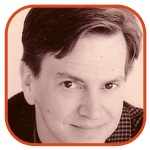 Posted by Tom Mason Categories: Editorials,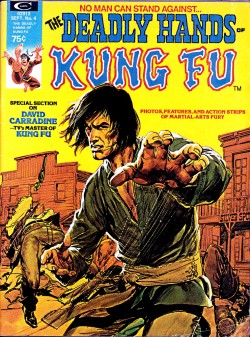 Stan's back in case you haven't heard (he's over at Boom!) and if you have, you'll be happy to know there's still a bunch of cool stuff all over the internet you might not have seen yet.
Comic Heroes: When is it a good time to launch a new magazine? Probably when most of the biggest grossing movies of the last 10 years have been based on comic books and sci-fi. John Zipperer has the news of a new magazine devoted to comic books and coming out of England from the publishers of SFX. Good news for the British - it's coming out this month.
Stan Lee: Clifford Meth got about 2-minutes with The Man he's known for three decades and asked some questions about the new Boom! Studios/POW! Entertainment team-up.
Neal Adams and Bruce Lee: I love Neal's work on the various Batman comics he did back in the day. But you know what else I love? His covers for Marvel's Deadly Hands Of Kung-Fu magazine. And so do the folks at Cyclops Central who posted a pile of butt-kickin, kung fu art by Adams that I could stare at all day.
Click to continue reading Weekend Reading: Stan Lee, Comic Heroes, Gil Kane and George Tuska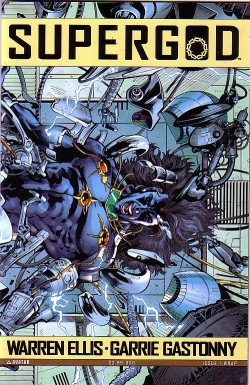 Avatar publisher William Christensen deserves all the kudos he can collect, even the signed, alternate cover, limited edition, convention special kudos. He started out as a fan, became a secondary (or tertiary) sub-distributor with a sharp eye on market trends, and expanded that into a publishing company where talent like Warren Ellis, Jaime Delano, Mark Millar, Garth Ennis and Alan Moore can find a non-Marvel, non-DC home for their more outrageously adult work.
Ellis has made Avatar Press a second-home for himself, regularly turning out original, thoughtful, violent and/or quirky material that I find far more interesting and satisfying than his work for the corporatists. That he and other creators come to Avatar and stick around also speaks highly of Christensen's ability to not just attract but keep talent.
Now Ellis - with artist Garrie Gastonny - has a new 5-issue mini-series called Supergod. Whatever it is that Ellis is drinking, let me be the latest to say, "I need me a couple of pints of that, yes, please."
In England, Simon Reddin is relaying "an oral history of how we all died" before he loses power and spends the remainder of his life "in the bloody stone age." In the events leading up to to that, it's revealed that London, you see, had its own super-hero, as did India, Somalia and Iran, and the US, and who knows what other country dabbled in the creation of their own Big Daddy Protector And Savior.
Click to continue reading Supergod #1: Warren Ellis & Garrie Gastonny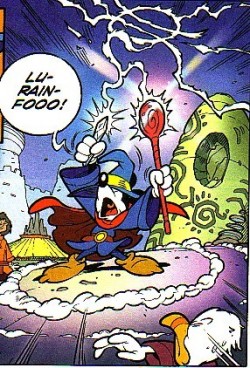 I'll get this out of the way early: I don't like Mickey Mouse as a character. I find him the most irritating one in the Disney cartoon universe and his high-pitched voice makes him the Jennifer Tilly of animation for me. So I was all poised to not like the new Boom! Kids comic with him as the star.
Naturally, I'm wrong, again. Mickey Mouse and Friends #296 kicks off Boom!'s launch of the title with a tale by Stefano Ambrosio (translated by Saida Temafonte) and artists Lorenzo Pastrovicchio, Roberto Santillo and Marco Giglione that ties in with Sorcerer's Apprentice continuity (from Fantasia). Mickey's still the apprentice to the sorcerer Nereus and still not doing a good job, magically speaking. When Nereus leaves for an emergency, Mickey is tricked out of the drought-suffering village's magic crystal by Peg-Leg Pete.
Before Nereus returns and realizes what a dope his apprentice is, Mickey has to join a sorcerer's team in the far-off city of Grand Haven and enter a tournament to try to win the crystal back. Fortunately, he's found Goofy, a sorcerer who really wants to be an alchemist and herbalist, and Donald Duck, a sorcerer with a pet dragon. Together, the three form their own sorcerer's team and set out to defeat Pete, who's determined to stop them (and he's got Disney's classic Beagle Boys on his side).
Click to continue reading BOOM! Mickey Mouse and Friends #296
© Gear Live Media, LLC. 2007 – User-posted content, unless source is quoted, is licensed under a Creative Commons Public Domain License. Gear Live graphics, logos, designs, page headers, button icons, videos, articles, blogs, forums, scripts and other service names are the trademarks of Gear Live Inc.