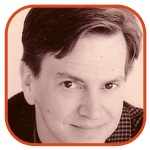 Posted by Tom Mason Categories: Conventions, Editorials, Independent,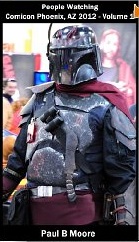 In the world of instant digital books, this was bound to happen sooner or later.
Paul Moore went to the Phoenix Comic Con over the Memorial Day weekend, and took a bunch of photos. Then he created a three-volume series of Kindle e-books reproducing those photos. I got the first one from Amazon for free during a promotion (it may still be going on).
People Watching Comic Con Phoenix 2012 - Volume 1 is approximately 75 pages, and 70 of them are photographs from the con. According to Moore's description, "There is nothing quite as fun as people watching that is not either fattening, illegal, or immoral."
Click to continue reading Phoenix Comic Con - People Watching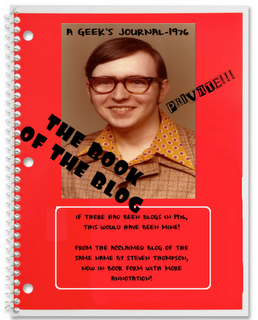 I'm a geek and I certainly was in high school.
My life was full of comics, television, and all the usual school stuff. Unfortunately, I didn't write any of my life down at the time. But I know a guy who did: Steven Thompson, the creator of the popular pop-culture blog Booksteve's Library, wrote it all down in 1976 and kept it up.
He recently discovered his old diary and posted it on the internet, one entry per day along with modern commentary as the author looked back on his teenaged life.
It's a funny, fascinating look at one fan's life, as he tries to get something going with girls, hangs out with friends, goes to concerts, buys records and comics, watches television and masturbates (yep, he goes there).
Click to continue reading Kickstarter: A Geek's Journal 1976
Read More

| Kickstarter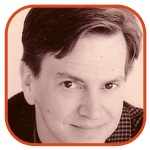 Posted by Tom Mason Categories: Conventions, Editorials,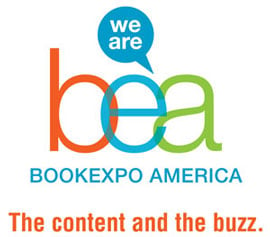 I love BEA, better known as Book Expo America. It's the premiere American book show - a place to mingle with publishers, authors, editors, bookstore owners and see what books will be coming out in the very near future.
Before BEA took up permanent residence in NYC, it used to pop up periodically in Los Angeles, and I always made it a point to drop in.
One time, while I was eavesdropping, I heard two publishing stereotypes - one even wore a brown corduroy sportcoat with leather elbow patches - discussing the future of the industry: "These blogs, they're just so much nonsense, right?"
Click to continue reading Top 10 Surprises @ BEA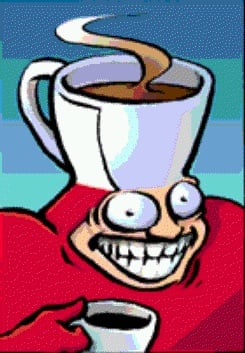 Now that Borders has jumped headlong into bankruptcy, it's revealed that they're deep into Diamond Comic Distributors for $3.9 Million. They also owe Penguin Books $41 Million.
As part of the bankruptcy, Borders will be closing something like 200 of their stores.
I already get my books from Amazon, but with my local Borders closing, where the heck am I going to get my coffee?
[Artwork: Too Much Coffee Man © Shannon Wheeler]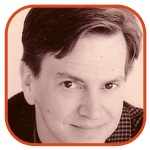 Posted by Tom Mason Categories: Editorials, Television, Dynamic Forces, Image Comics,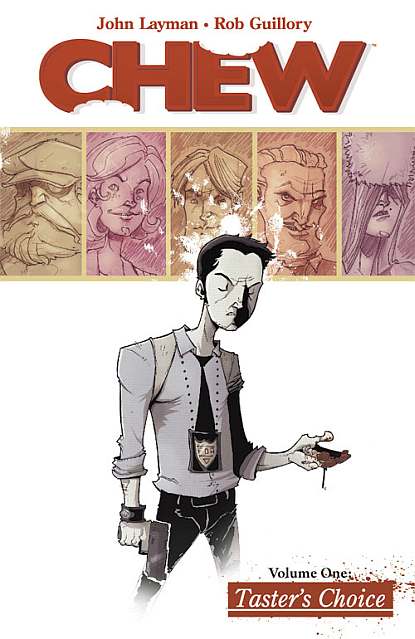 It appears that nobody wants the read a book that Snooki claims to have written. The tanned and tiny "star" of MTV's Jersey Shore had her first novel, A Shore Thing published about a month ago. Since then, it's sold less than 9000 copies.
This despite a massive pr push that's seen the little orange pumpkin rolling from TV appearance to TV appearance.
9000 copies.
How does that compare to graphic novel sales? John Jackson Miller at The Comics Chronicles has the scoop.
In 2010, Image's Walking Dead Vol 1: Days Gone Bye sold 43,900 copies, DC's Blackest Night hardcover (19,200), Image's Chew Vol. 1 (13,600), and Dynamite's Boys Vol. 6 Self-Preservation Society (11,100). And that's just a sampling.
In all, some 38 graphic novels outsold Snooki's book and that's just using GN sales figures from the direct market.
Click to continue reading Graphic Novels Outsell Snooki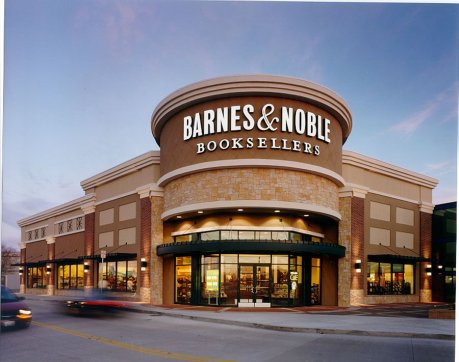 If you're wondering where to invest your money now that Borders Books is in a state of freefall, you might hold off on putting some of your hard-earned money into the competition, Barnes & Noble.
"At the moment booksellers are something to avoid as an investment. Across the board, even for B&N, losses have exceeded expectations. Economics of digital business for B&N look worse than they should."

-- Goldman Sachs analyst Matt Fassler speaking at Digital Book World.
[Artwork: Where Print Goes To Die]

(Make sure to check out other notable quotes.)
Read More

| Teleread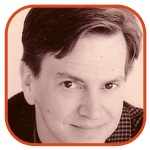 Posted by Tom Mason Categories: Editorials, Interviews, Television, DC Comics,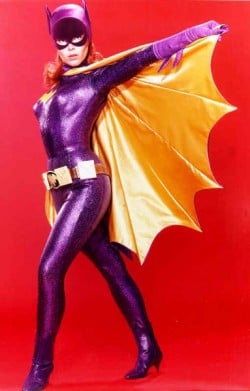 Mark Waid says it best in the blurb he wrote for the book I most want this Christmas. Says the man from Boom! Studios: "I now have a new book for my 'Five I'd Take to a Desert Island' list. Gotham City 14 Miles is the perfect companion to my favorite pop-culture phenomenon of all time!"
In case you need an explanation, 14 miles is the distance from the Batcave underneath "stately Wayne Manor" to Gotham City in the 1960s Batman TV show starring Adam West and Burt Ward. Gotham City 14 Miles is the title of a forthcoming book of essays about that TV classic, edited by my pal Jim Beard.
Inside, Beard's bunch offers up a thoughtful reevaluation of the 44-year-old show, one of the first big comic book successes on the small screen. The series had an impact not just on pop culture, but on the DC Comics Batman as well. According to Beard, "essays examine Batmania, camp, the role of women, the show's participation in '60s counter-culture, its many celebrated actors, its lasting cultural effects, and other critical subjects."
Click to continue reading Batman: Gotham City 14 Miles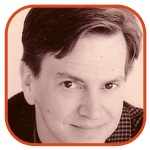 Posted by Tom Mason Categories: Editorials, Movies, Reviews,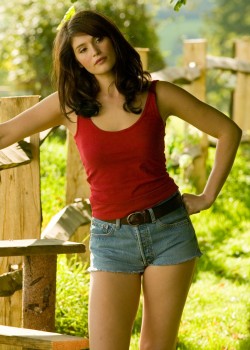 So did you read that great interview Adi Tantimedh had with Alan Moore over yet at Bleeding Cool? I was going to write about it precisely because I disagreed with almost every comment on the site and then I discovered that a much better writer, Tom Spurgeon at the Comics Reporter, did a much better job of encapsulating my feelings. So my work here is done.
Remember all those comic book movies that people outside of comics don't really know are based on comics because they don't have capes and boots, like The Losers, Scott Pilgrim, Road To Perdition, etc. There's a new one coming up next month called Tamara Drewe, based on the graphic novel by Posy Simmonds.
The trailer looks awesome and I get a Reuben, Reuben vibe from watching it. (Yes, that's the world's oldest reference point, but go look it up.) Tamara Drewe looks like a lot of fun and I hope it moves a few thousand copies of the graphic novel, which is also well worth reading. Here's a nice article on the movie from the BBC.
Now let's see what else is out there.
Click to continue reading Weekend Reading: Alan Moore, Tamara Drewe and Darwyn Cooke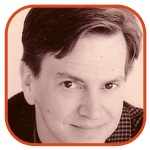 Posted by Tom Mason Categories: Editorials, Television,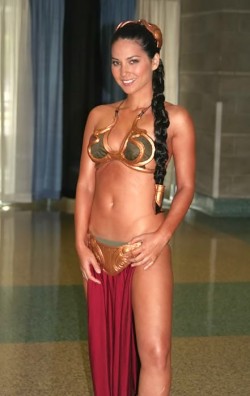 Geek goddess and fanboy icon Olivia Munn is the host of G4's Attack of the Show (for now it seems) and pops up now and again on Jon Stewart's The Daily Show as their Senior Espionage Correspondent (among others).
Now she's letting her geek flag fly ever more proudly with her new book, a memoir entitled and on sale now: "Suck It, Wonder Woman."
With Wonder Woman now in the news with a new costume and a new direction, the timing could not be better for a book with that title. Also, too, Comic Con International is right around the corner so comics will once again be in the nightly news cycle (if only so TV networks can run pictures of guys dressed like Stormtroopers and Klingons).
And, she'll probably be there as well on behalf of G4. (I wonder if she has trouble booking a room?) And she'll probably interviewing those same cosplayers. But at least she'll have the sense of where they're coming from, unlike, say, the manscaped fratboys who cosplay as journalists on TV.
Click to continue reading Olivia Munn Says Suck It, Wonder Woman
Read More

| Olivia Munn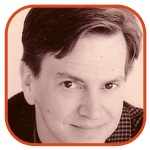 Posted by Tom Mason Categories: Editorials, Marvel Comics,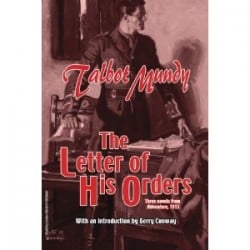 Gerry Conway co-created The Punisher, co-created Man-Thing, co-created Firestorm and wrote some of my favorite Marvel comics, including a long run on Amazing Spider-Man. When he successfully transitioned out of comics and moved into show business, I still followed his career as he worked his way up the ladder. He's recently been writing and producing for the Dick Wolf Law & Order empire, specifically on Law & Order: Criminal Intent.
Talbot Mundy, author of King of the Khyber Rifles, influenced a who's who of writers with his tales of manly adventure at the edges of the sun-never-setting British Empire in the early 20th century. Fans included Robert E. Howard, Leigh Brackett, Robert Heinlein and Fritz Leiber.
Click to continue reading Gerry Conway Likes Talbot Mundy
© Gear Live Media, LLC. 2007 – User-posted content, unless source is quoted, is licensed under a Creative Commons Public Domain License. Gear Live graphics, logos, designs, page headers, button icons, videos, articles, blogs, forums, scripts and other service names are the trademarks of Gear Live Inc.