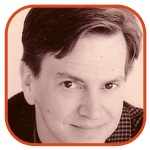 Posted by Tom Mason Categories: Conventions, Editorials, Reviews, DC Comics,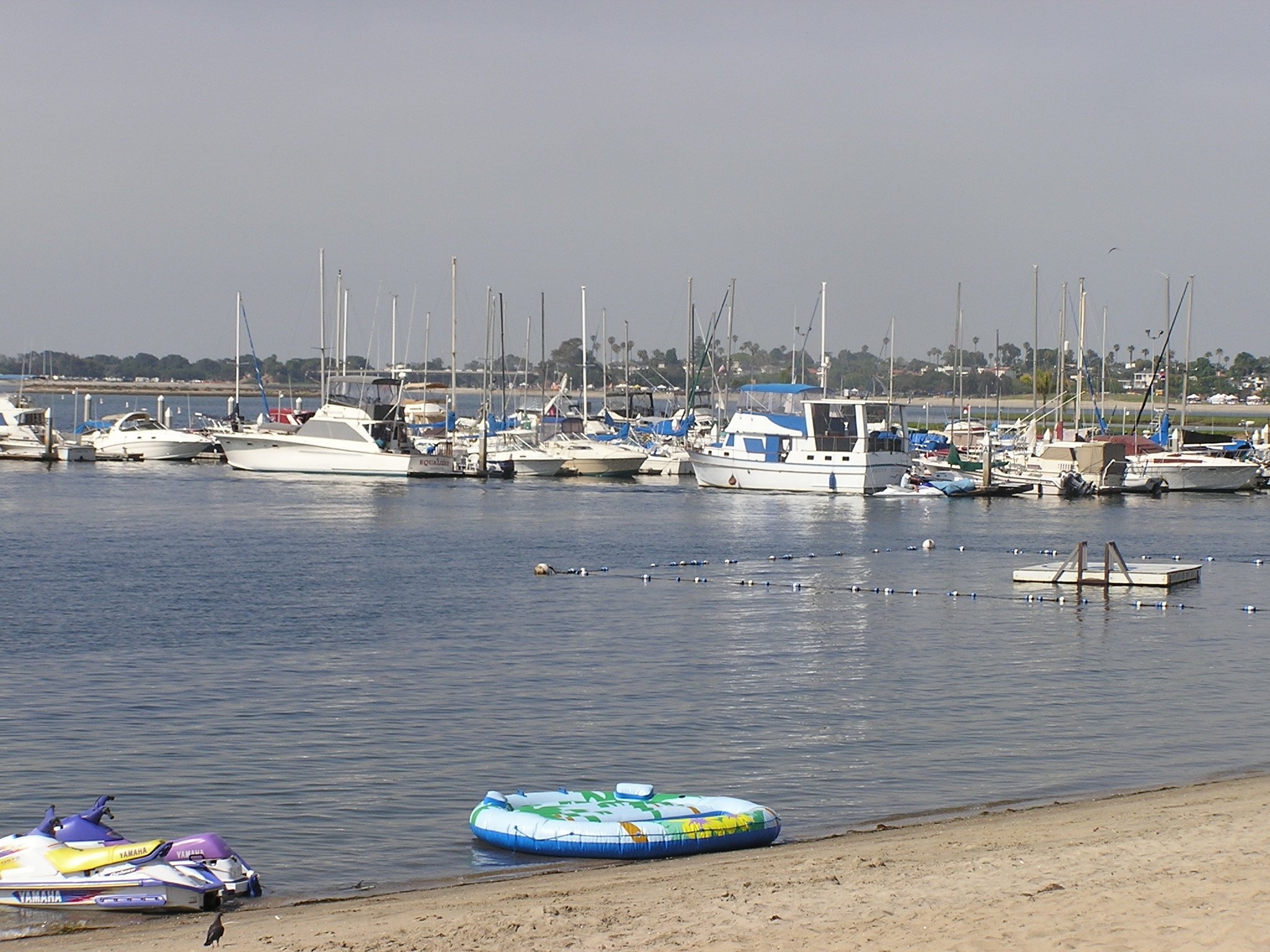 Comic Con International has come and gone already. Naturally, my Comic Con experience is quite a bit different from most people. I've been going for quite a while, have a lot of friends and acquaintances that I see there, and have an established routine of places to be at certain times.
I got there too late on Wednesday for what some reported was a raucous Preview Night, so my convention didn't start until Thursday morning.
Tom Spurgeon at The Comics Reporter has a rundown of convention memories from around the internet. (And congratulations to Tom for his Eisner Award for Best Comics-Related Journalism. It's well-deserved.
Click to continue reading Comic Con International: 2012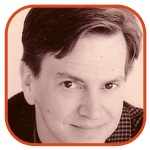 Posted by Tom Mason Categories: Conventions, Editorials, Movies, Reviews,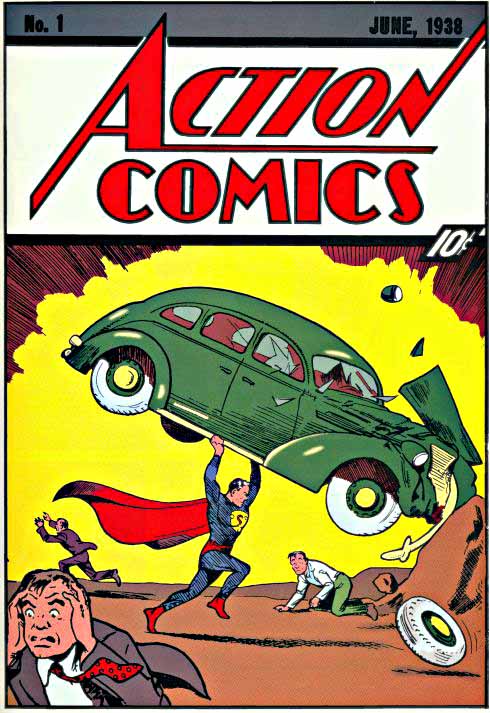 Greetings, children of the internet. If you're down in Anaheim for the Southern California version of WonderCon, I hope you had a great time! Here's some stuff you might've missed.
Sad news out of England about comics artist Brett Ewins. Fortunately, blogger Daniel Best has posted information about how you can help.
There's some concern that Wallace (of Wallace and Gromit) is being hurt by comparisons to an English Labour Party leader.
The weirdly funny tale of Nicolas Cage's stolen copy of Action Comics #1 could become a movie. At least it's the "possible movie" everyone's talking about in the current 15 minutes.
Becky Jewell interviews J. Torres about his work on Archie's reboot of Li'l Jinx.
Click to continue reading Weekend Reading: Bill Watterson, Nicolas Cage and Wallace & Gromit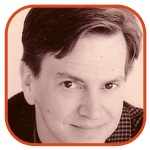 Posted by Tom Mason Categories: Editorials, Reviews, Television, DC Comics, Marvel Comics,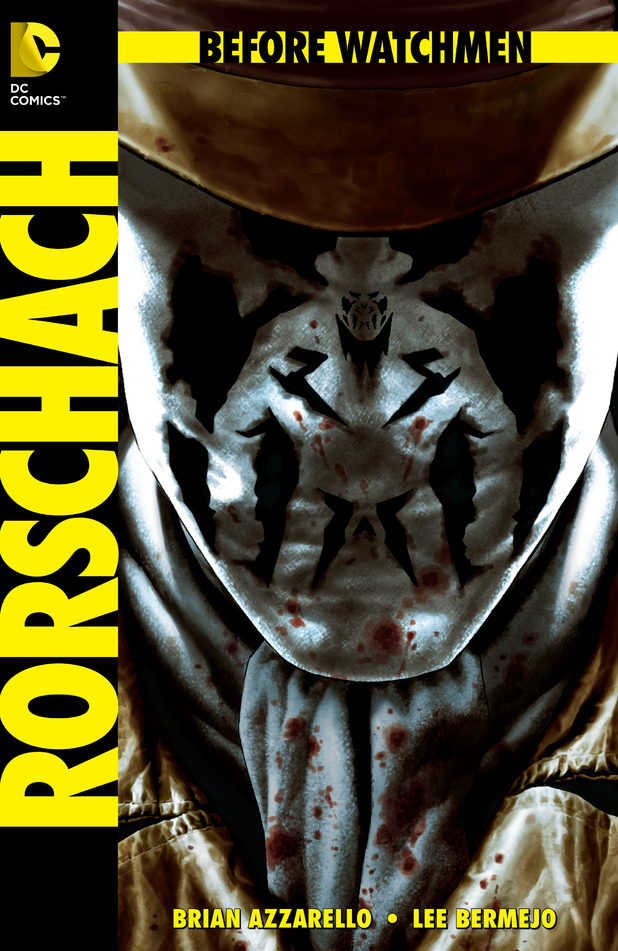 It's the weekend time again and since we're between the end of football season and baseball season, at least in the U.S., it must be comic book season. Let's take a look.
Author Joe Konrath is a very smart man on the subjects of book publishing, Amazon, and the future of the written word business. He makes a great case in a post called Amazon Will Destroy You.
Tom McLean at Bags And Boards looks at both sides of the Before Watchmen argument and comes up with some smart thoughts worthy of attention.
J. M. DeMatteis runs a very nice appreciation of his sometime collaborator Mike Ploog.
Cartoonist Lew Stringer uncovers an old Dave Gibbons strip you might not be familiar with.
This is an old link, but it's a nice profile of gag cartoonist Bob Vojtko.
Click to continue reading Weekend Reading: Watchmen, Ploog, Gibbons, and Gary Friedrich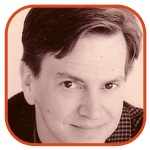 Posted by Tom Mason Categories: Conventions, Editorials, Movies, Reviews, DC Comics, Image Comics, Marvel Comics,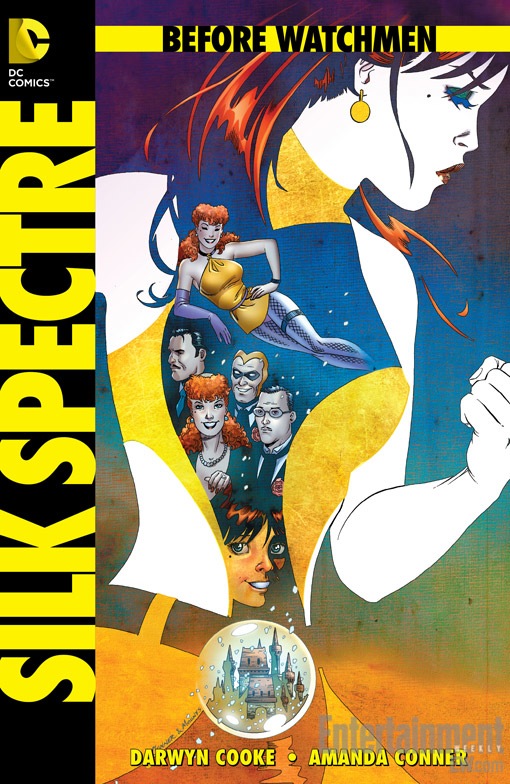 Watchmen! Shazam! Archie! Oh my goodness! Could a weirder week get any weirder? Oh, it can. It's only February.
Here's a few things to read until the Super Bowl fever hits you and, oh, wait. No one reading this cares about sports!
Well, of course DC was going to do Watchmen prequels and create more Watchmen-related graphic novels. The series will never be considered out-of-print (and now with online availability, you can get it digitally 24/7/365 so it will truly be "in print" in perpetuity). Since it's a thing that can't be stopped, I wish the creators well and I wish the original creators well as well (and hope they're being compensated for the reuse of their creations). Forbes, the journal of the 1% weighs in with the "It can't be wrong if everyone's doing it" argument. Although Before Watchmen has to be one of the least grabby titles in modern comics history.
Michael Cavna at Comic Riffs, the Washington Post blog, collects various opinions on the coming new era of Watchmen prequels.
Here's the Daily Beast on the behind-the-scenes soap opera at Archie. Once you realize that this is all about controlling the privately-held company, it starts to fall into place.
Click to continue reading Weekend Reading: Watchmen, Shazam!, Archie and Image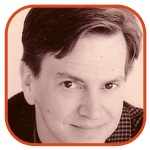 Posted by Tom Mason Categories: Editorials, DC Comics,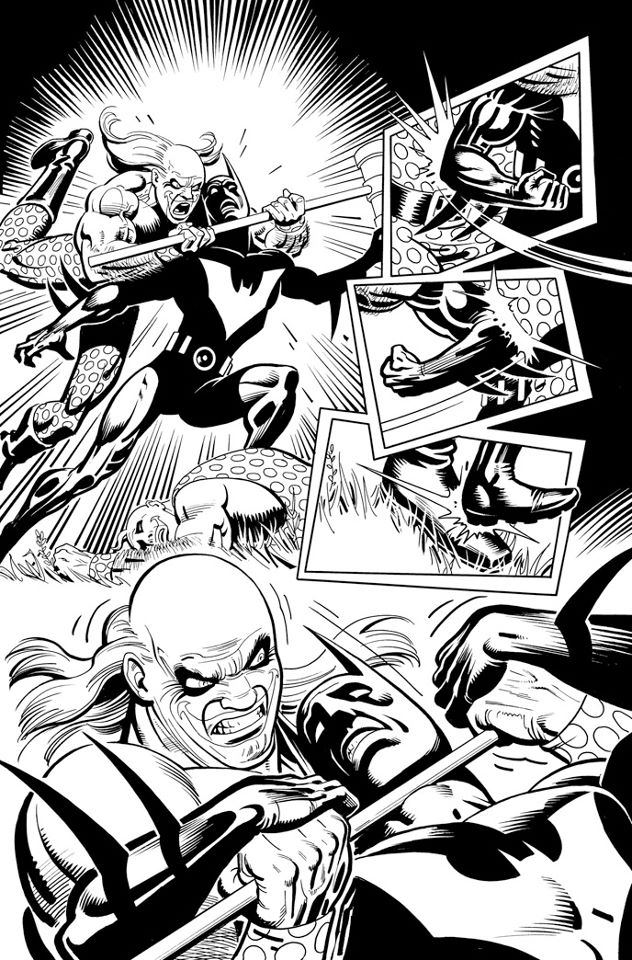 I've loved Norm Breyfogle's art ever since I first saw it years ago when he was drawing Batman.
Later on, I got to meet him when he was drawing Prime for Malibu Comics' Ultraverse (he designed the character and I was lucky enough to be around to see all his sketches).
Still later, I got to work with him directly when he did some character designs for a superhero project that Chris Ulm and I were pitching around.
Now, after some time working for Archie Comics, Norm is back on Batman in the newly relaunched Batman Beyond Unlimited title from DC, edited by another pal Jim Chadwick.
The first issue goes on sale in February, and Norm posted an interior page from it on Facebook (you can see it over there on your right).
Click to continue reading Norm Breyfogle: Batman Beyond Unlimited
Read More

| The Morton Report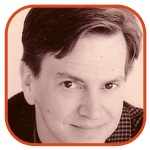 Posted by Tom Mason Categories: Editorials, Movies, DC Comics,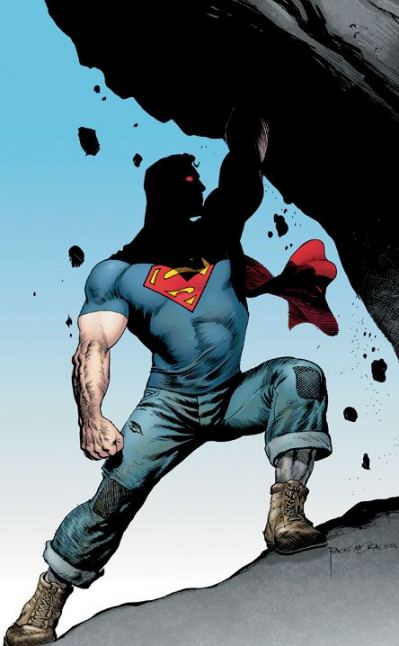 Is this a superhero-free weekend at the movies? X-Men First Class was last week, next week is Green Lantern. Are we mask-free for a few days?
No, because the powers in Hollywood have decided there can be no nerd gap in the relatively short summer season and have given us Super 8.
Go see it right now, and then come back and click some links:
Superman: If you're at all interested in the new DC reboot coming up, legal eagle Jeff Trexler at Comics Beat has a fascinating post about the wrangling that's gone on between the Superman creators and DC's corporate parent over the years and how it's affected publishing decisions.
Superman II: And Daniel Best at 20th Century Danny Boy unearths a great selection of early correspondence between various DC Comics people and Jerry Siegel. It's great reading.
Superman III: Comedy writer Ken Levine (M*A*S*H; Almost Perfect; Volunteers) weighs in on the new Superman.
Click to continue reading Weekend Reading: Superman, Archie, Talbot, Niles & Scrooge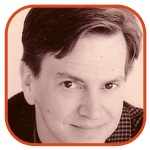 Posted by Tom Mason Categories: Editorials, Interviews, Movies, Reviews, Television, Image Comics, Independent,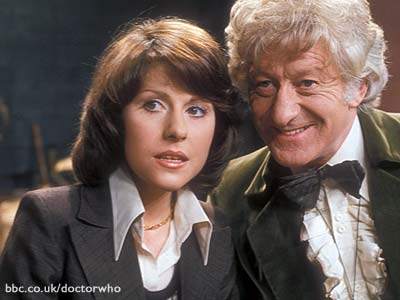 I was saddened by the recent death of Elisabeth Sladen who played Sarah Jane in Doctor Who and The Sarah Jane Adventures. Of all the reminiscences online, the one I thought the most touching was by her co-star, Tom Baker.
Dinosaurs: Topless Robot looks at the "10 Most Badass Dinosaurs In Comics." Something I created made the list, so naturally, I'm linking to it! Thanks to author Jesse Thompson for the shout out.
Royalty: Evan Lewis at Davy Crockett's Almanack likes Prince Valiant Vol. 2: 1939-1940 from Fantgraphics. "Amazing as the artwork in Volume 1 was, it just keeps getting better."
Click to continue reading Weekend Reading: Dr. Who, Dinosaurs, Rob Hanes and Thor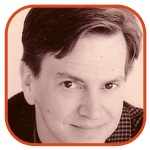 Posted by Tom Mason Categories: Editorials, Interviews, Reviews, DC Comics, Image Comics, Independent,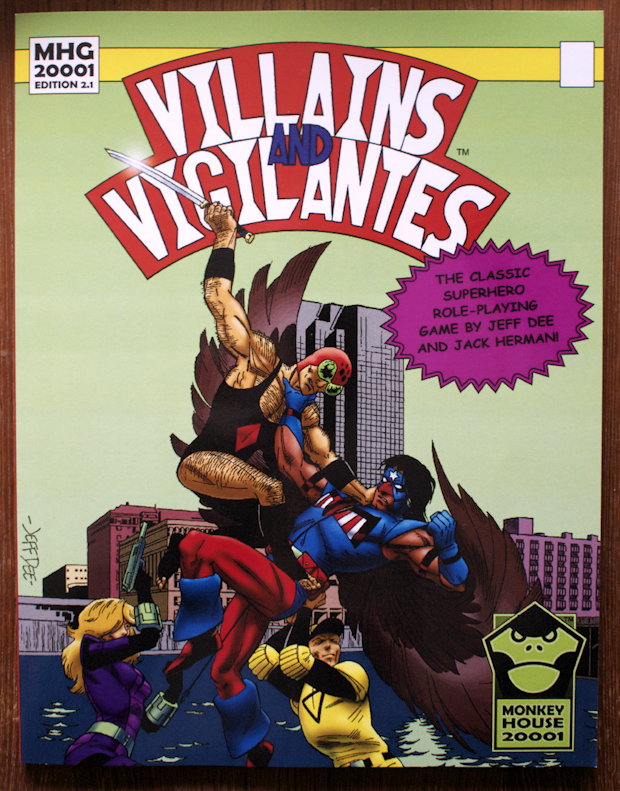 Let's roll...and punch 2011 in the face!

Writers Without Borders: J. A. Konrath, an excellent writer and a smart guy especially on publishing subjects, has some thoughts about the current spiral of Borders bookstores.

Comix: The Forbidden Planet blog introduces me to a new "underground" style newspaper available in London. "The tabloid size is absolutely lovely for reading comics. It's something our ancestors knew so well, but we've forgotten it over the years." I really want The Comix Reader to succeed, so if you're living over there, go get one.

Sci-Fi: My old friend Scott Bieser has a new webcomic that he's started called Quantum Vibe. I'm bookmarking it and you should too.

Archie: Blogger Steven Thompson at Booksteve's Library reviews Archie: The Best of Stan Goldberg: "Unlike the usual Archie house style, his Betty and Veronica look different from each other, with Betty in particular showing a unique cuteness when drawn by Stan."
Click to continue reading Weekend Reading: Stan Goldberg, Steranko And Villains & Vigilantes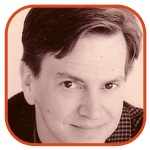 Posted by Tom Mason Categories: Editorials,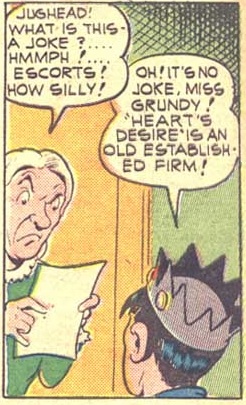 Miss Geraldine Grundy, a longterm resident in the alternative magazine universe of Riverdale, has died following an illness that spread over several issues.
Born with a congenital condition that made her look old beyond her years, the spinster Grundy arrived in Riverdale in 1942 where she taught high school English and other subjects.
Originally quite a party gal favoring red dresses with plunging necklines, she may have toned down her lifestyle after being tricked into a date with one of her students, the mischievous Archie Andrews.
Her later years were devoted to her students and the school.
She will long be remembered for her shapeless, Amish-style retro clothing, her love of roller derby and the LPGA tour, which she reportedly followed when school was out.
Miss Grundy's passing is the first significant death in Riverdale that anyone can remember, although several residents have gone missing for a number of years. They are, however, expected to show up for the funeral.
Click to continue reading R.I.P. Miss Grundy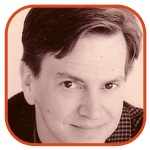 Posted by Tom Mason Categories: Editorials, Movies, Television, DC Comics, IDW Publishing, Independent, Marvel Comics,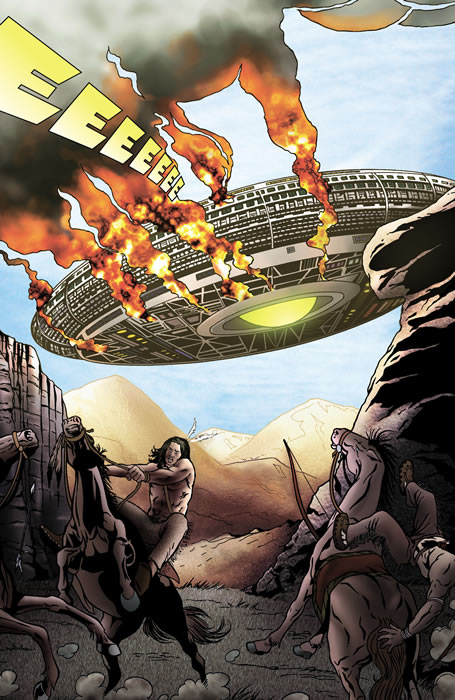 It's the week before Christmas for many people, and we begin, unfortunately, on a sad note. Veteran industry colorist Adrienne Roy passed away this week. ComicMix has the details of her long-running career as a colorist for hundreds of DC's Bronze Age comics. I did not know that she was once voted "Most Beautifully Tattooed Female." She was well-known and highly-regarded, so there are certain to be other remembrances - like this one by Mark Evanier - around the internets.

Cowboys: Robert Orci talks about the upcoming Cowboys & Aliens movie, and Harrison Ford: "I'm assuming Spielberg called in some kind of a favor, because we were shocked to hear that he was interested."

Crime: Novelist and funnybook writer Gary Phillips chooses his favorite crime and mystery graphic novels of 2010 for The Rap Sheet. Yes, Darwyn Cooke's Parker: The Outfit is in there, but so's a bunch of other cool stuff I need to check out now.
Click to continue reading Weekend Reading: Cowboys & Aliens, Jacques Tardi And Adrienne Roy
© Gear Live Media, LLC. 2007 – User-posted content, unless source is quoted, is licensed under a Creative Commons Public Domain License. Gear Live graphics, logos, designs, page headers, button icons, videos, articles, blogs, forums, scripts and other service names are the trademarks of Gear Live Inc.