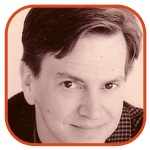 Posted by Tom Mason Categories: Editorials, Movies, Marvel Comics,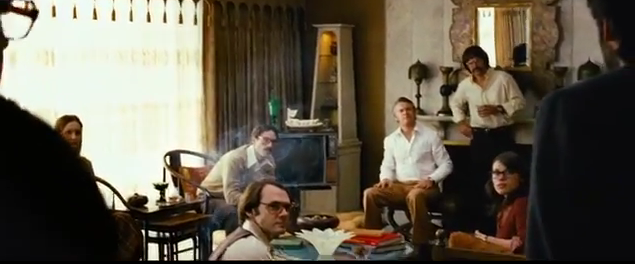 I am shocked - shocked, I tell you - to discover that the movie Argo (about how Jack Kirby's designs for a screenplay based on a Roger Zelazny novel helped rescue hostages in Iran for the CIA) is playing fast and loose with history.
Michael Sporn has a long post with some nice artwork by Playboy cartoonist Rowland B. Wilson and some rare artwork by Alex Toth.
Down The Tubes interviews Paul Scoones, author of the new Doctor Who book: The Comic Strip Companion: The Unofficial and Unauthorised Guide to Doctor Who in Comics: 1964 — 1979.
Click to continue reading Weekend Reading: Jack Kirby, Alex Toth, Harlan Ellison & Argo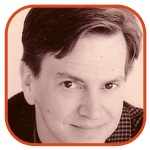 Posted by Tom Mason Categories: Conventions, Editorials, Reviews,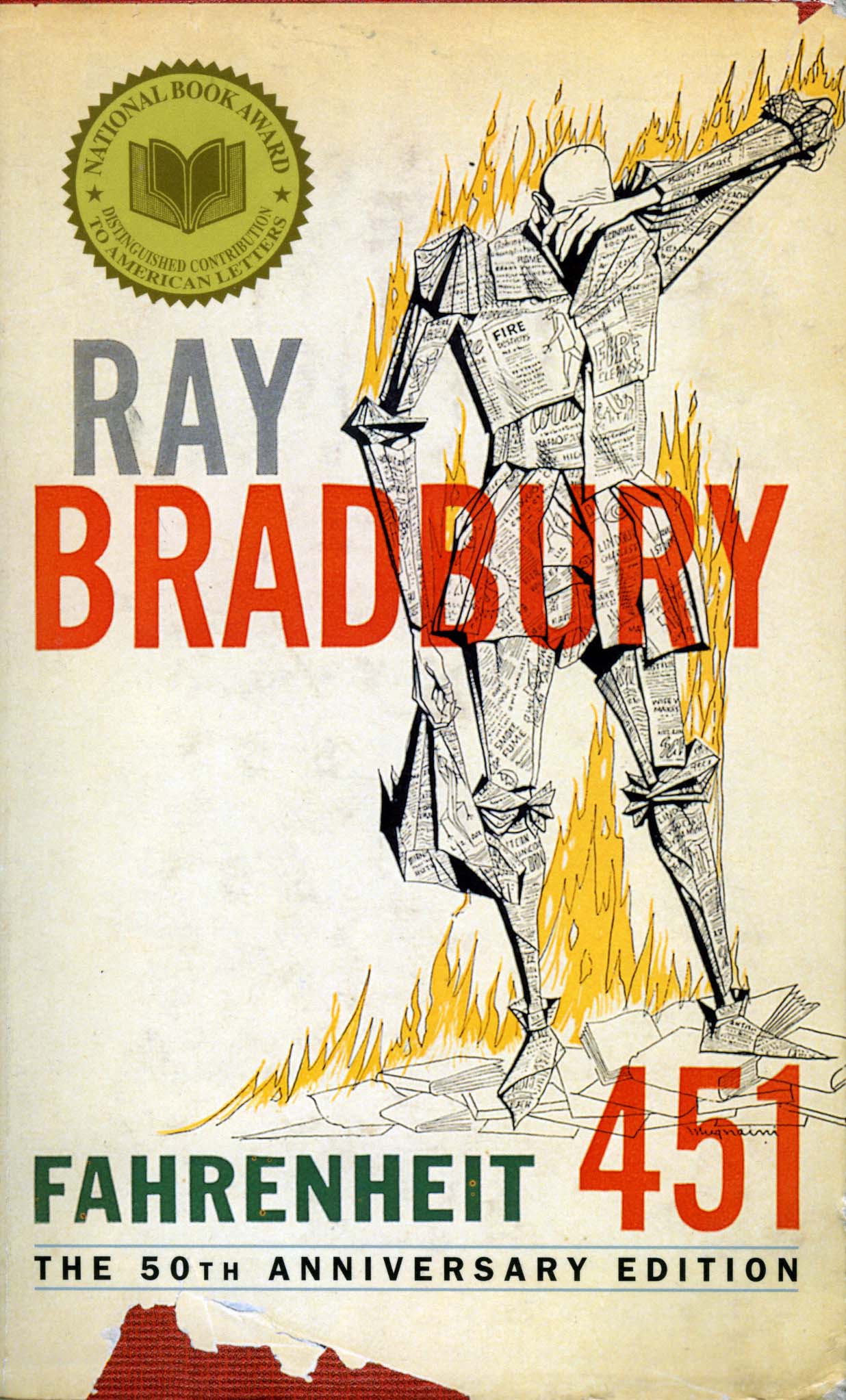 The countdown to San Diego has begun. You can tell because Mark Evanier is starting to post his great stories about San Diego cons of the past.
I've really been enjoying his tales of the con that involve Ray Bradbury and Julie Schwartz (and MAD Magazine's Al Feldstein). One of the things that's being revealed is that Julie, a longtime DC Comics editor and later company ambassador, doesn't come across as a likeable guy.
This will not come as a surprise to anyone who's read about Evan Dorkin's repeatedly unpleasant encounters with Schwartz.
Or to people who are familiar with Colleen Doran.
Speaking of Ray Bradbury, Frederik Pohl remembers his friend of 75 years.
Click to continue reading Weekend Reading: Ray Bradbury, Alex Toth and Before Watchmen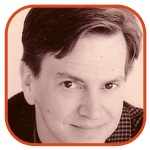 Posted by Tom Mason Categories: Editorials, Interviews, Reviews, DC Comics, Independent, Marvel Comics,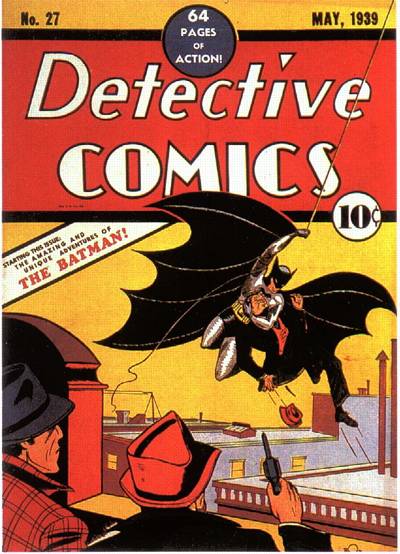 Yeah, yeah, Avengers-mania is dying down and we're back to counting the days until San Diego, right? Well, I am. In the meantime, let's read:
Want some story-writing advice from the gang at Pixar? Of course you do.
There's no doubt that without writer Bill Finger, Batman wouldn't be Batman. Booksteve's Library has read and enjoyed Bill, The Boy Wonder: The Secret Co-Creator of Batman by Marc Tyler Nobleman. "Bob Kane was rather a self-serving individual who rarely did anything himself when he could get someone else to do it for him." One of those someones was the writer Bill Finger.
Longbox Graveyard blogger Paul O'Connor has a companion gig: a regular column at Stash My Comics called The Dollar Box. Start here.
Click to continue reading Weekend Reading: Bill Finger, Pixar, Toth and Calvin & Hobbes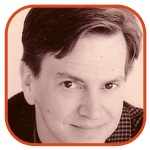 Posted by Tom Mason Categories: Editorials, Reviews, DC Comics, Independent, Marvel Comics,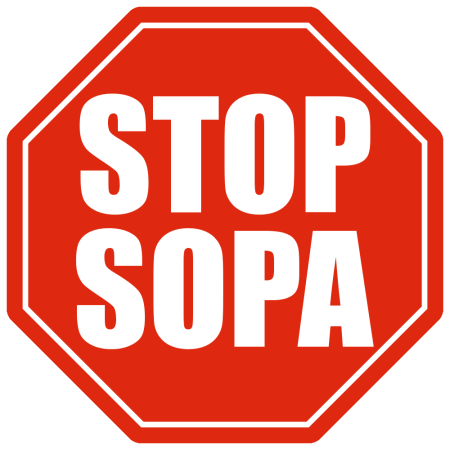 Welcome to the weekend! Let's see what the internets hold for us!
Tom Spurgeon at The Comics Reporter speaks out against SOPA, the Stop Online Piracy Act. It really is a terrible bill that does more harm than good and Tom makes a strong case to do everything you can to stop it from being passed.
Mark Evanier doesn't like the proposed law either.
If you're an aspiring fantasy/sci-fi writer, the Clarion Workshop is accepting applications, according to Boing Boing. You can find a list of Clarion alumni here.
And award-winning sf writer John Scalzi provides even more details and words of encouragement about Clarion.
Click to continue reading Weekend Reading: SOPA, DC, Toth and Redshirts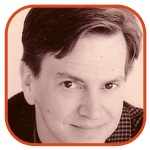 Posted by Tom Mason Categories: Interviews, Reviews,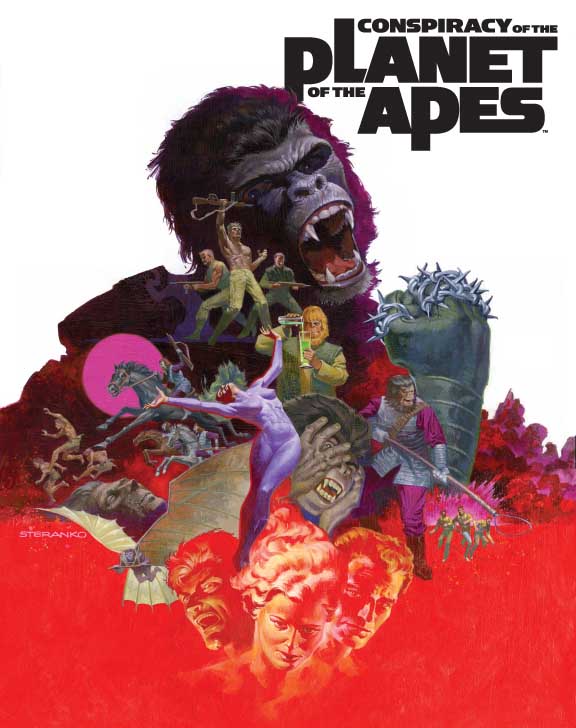 Okay, how many of you went to BEA this past week? Yeah, that's what I thought. Since you didn't make it, you might appreciate Torsten's overview at Comics Beat.
Now, here's some more nifty stuff:
Toth: Randy Reynaldo reviews Alex Toth, Genius Isolated. Need more be said?
Apes: My pal Rich Handley, no stranger to Planet of the Apes, reviews the first issue of BOOM!'s new Apes series, and likes it.
Apes II: Did you know there's also a new Planet Of The Apes novel out? That's right, novel! Scoop has the scoop.
Blackbeard: A terrific piece on comics historian Bill Blackbeard's efforts to preserve comic strips, in case you were wondering why he's such an important figure.
Click to continue reading Weekend Reading: Toth, Apes, Jesus and Lichty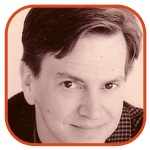 Posted by Tom Mason Categories: Editorials, Marvel Comics,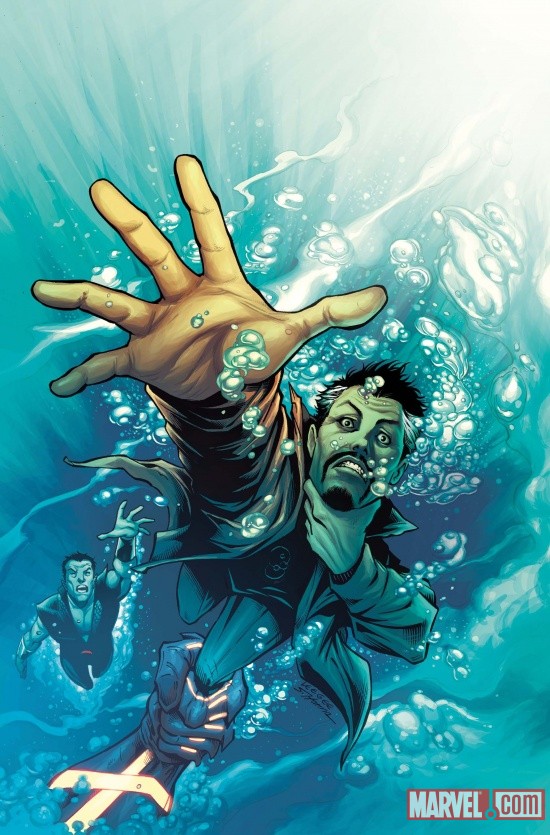 Greetings and welcome to the weekend. Let's read!
Toth: Animator Michael Sporn showcases a lot of great Alex Toth art from Dell Comics. Bonus: includes side-by-side comparisons of Toth's b&w pages with the much lower-quality printed copies. Nice.
Bunn: Chris Arrant at Collecting Comic Books has a nifty interview with Cullen Bunn, writer of the upcoming Fear Itself: The Deep.
Cap: Novelist James Reasoner reviews The Trial of Captain America: "Under Brubaker's guidance, Captain America continues to be one of the best comics out there today."
Cartoons: Cartoonist Dan Rosandich gets himself a shout out from the Los Angeles Times Pressmens 20 Year Club.
Plop!: Diversions of the Groovy Kind has an old classic from Steve Skeates and Sergio Aragones.
Comics: We all knew that Nick Fury was a Sergeant and an agent of S.H.I.E.L.D. Did you know he was a fan of the comics? Mike Sterling reveals all.
Click to continue reading Weekend Reading: Alex Toth, Nick Fury and Doug Wildey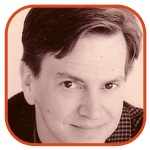 Posted by Tom Mason Categories: Editorials, Movies, Reviews, Television, DC Comics, IDW Publishing, Marvel Comics,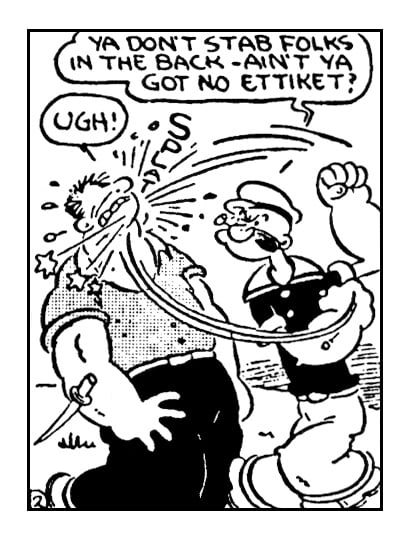 I was saddened to hear about the recent death of comics historian Bill Blackbeard. Tom Spurgeon had recently written about him and how he deserved a spot in the Eisner's Hall of Fame this year. That prompted me to (1) agree immediately with Tom and then (2) write about my own dealings with Mr. Blackbeard.
I didn't know that by then he had already passed. Tom has the best obituary, if such things can be defined by that term.
Fantagraphics' Gary Groth shares some personal memories plus tributes from others.
Sparkplug has an interview with him from a while ago that's first rate.
What a heartbreaker. The guy literally and single-handedly saved newspaper comics from the shredder of history.
Let's see what else is out there:
Click to continue reading Weekend Reading: Blackbeard, Superman, Toth & Guindon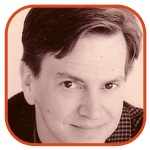 Posted by Tom Mason Categories: Editorials,
If there's one thing better than the great chocolate-peanut butter combo, it's museums and comics. If you know both, there's a place for you at Ohio State University.
The Ohio State University Libraries are looking for an Assistant Curator at their Billy Ireland Cartoon Library & Museum. This is a position that's on the tenure track, so once in, you could be set until retirement.
How cool is that job? "The Cartoon Library & Museum's primary mission is to develop a comprehensive research collection of materials documenting American printed cartoon art (editorial cartoons, comic strips, comic books, graphic novels, sports cartoons, and magazine cartoons) and to provide access to these collections."
Pretty cool.
How big is their collection? "It is the largest and most comprehensive academic research facility of its kind in the United States. Current holdings include more than 450,000 original cartoons; 36,000 books; 51,000 serial titles; and 3,000 linear feet of manuscript materials.
Click to continue reading Comic Book Jobs: Ohio State University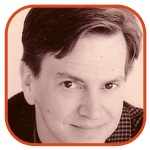 Posted by Tom Mason Categories: Conventions, Editorials, Interviews, Reviews, DC Comics, Independent, Marvel Comics,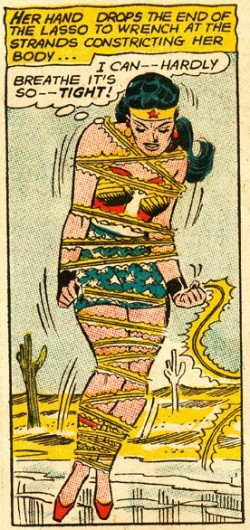 Doesn't everyone who's not there wish they were at the New York Comic Con this weekend? Or is it just me?
Big announcements all across the board. Marvel and DC are cutting prices which won't boost sales enough for the Big Two to make the same amount of money. But it's good news for non-Big Two publishers who can try to tap into the money customers are saving and steer it their way. I'm looking at you Boom!, Dynamite, Moonstone and IDW.
DC's also cutting the story count down to 20 pages. Since there aren't that many paid ads anymore, anyone want to wager on when the $2.99 printed comics go from 32 pages down to 24 to further reduce costs?
And in the wake of his supervisor stepping down, Bob Wayne's been given a promotion and stays in New York. Well played.
At Project Child Murdering Robot, Ricky Sprague has some thoughts about the new Wonder Woman TV series in development by David E. Kelley (Ally McBeal; Boston Legal). His advice: "Please don't shy away from her glorious bondage past."
Toasting Toth: Who doesn't love Alex Toth? John Kricfalusi posts panels from a really nice story and breaks down his love for it.
Toth II: Daniel Best at 20th Century Danny Boy has some great information of Alex Toth and the artist's time in Australia. Bonus: lots of Toth artwork.
Click to continue reading Weekend Reading: Wonder Woman, Alex Toth, NYCC and Star Wars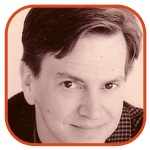 Posted by Tom Mason Categories: Conventions, Editorials, Image Comics, Independent,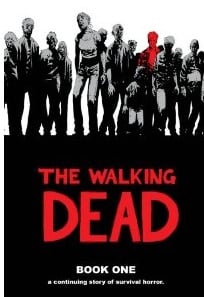 So it's over and it's been over for a while and everyone and his overweight uncle with the tattered, too-small X-Men t-shirt has written about it to death.
And now it's my turn.
Loved it. Had a great time. Saw a lot of old friends. Made a few new ones. Found a place that makes great nachos.
Yes, the emphasis on back issues has diminished and there's a decreased emphasis on the newer stuff and Bud Plant's booth is smaller, but none of that diminished my overall positive experience.
I picked up a couple of hard numbers while shopping. I finally snagged a softcover copy of the first The Walking Dead collection at the Image booth and it turned out to be the last one in stock for the con. I asked the guy at the booth about it and he said that they'd sold over 300 hardcovers of the first collection and sold out of all 700 copies of the softcover version since Preview Night. This was by Friday afternoon, with 2 1/2 more days to go. That's what happens when good comic meets impending TV show.
Click to continue reading Comic Con International 2010: I Was There
© Gear Live Media, LLC. 2007 – User-posted content, unless source is quoted, is licensed under a Creative Commons Public Domain License. Gear Live graphics, logos, designs, page headers, button icons, videos, articles, blogs, forums, scripts and other service names are the trademarks of Gear Live Inc.