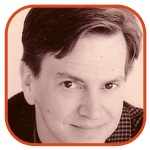 Posted by Tom Mason Categories: Editorials, Movies, Reviews, Marvel Comics,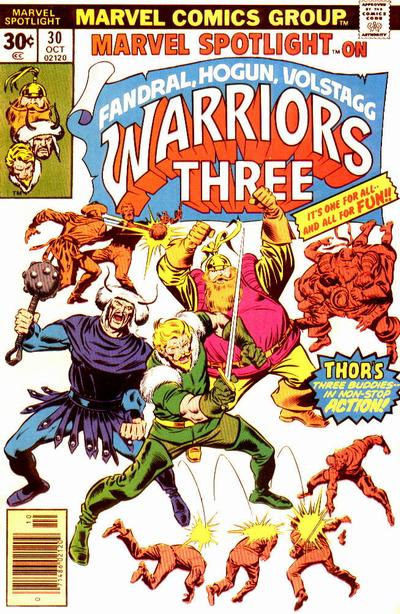 Have you seen the new Thor movie yet? And if not, why not?
Of the summer's four big comic book movies - Thor, Green Lantern, Captain America and X-Men: First Class – it's the one with the distinguished pedigree (Kenneth Branagh! Sir Anthony Hopkins! Natalie Portman!) and one of the least likely super-hero movies besides Ant-Man or Metamorpho.
Curiosity alone makes it worth $10.
Having said all that, there were still a number of things about Thor that surprised me. Here's my Top 10.
10. It's not just his hammer that's called Mjolnir
9. Cameo by Stan Lee Media
8. His real name is "Sore"; he has a speech impediment
7. Shout out to Kirby; that's Kirby Carruthers, the assistant lighting director
6. Natalie Portman should be in every movie. Just sayin'.
Click to continue reading Top 10 Surprises in Thor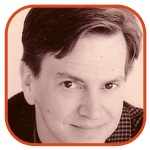 Posted by Tom Mason Categories: Editorials, Interviews, Movies, Reviews, DC Comics,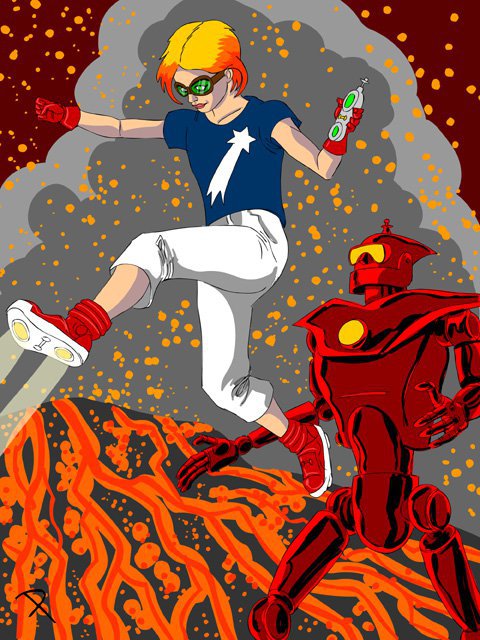 I have an idea for a great drinking game. Surf the internet and every time you come across a link to Bleeding Cool's expose of Rob Granito, take a drink. You'll be Lohan'ed before Monday. In the meantime, I await the Bluewater biography of Mr. Swipey McSwipe-swipe.
Let's see what else is out there:
Batman: The writer Lance Mannion tries to teach his sons about Batman.
Liberty: Writer Martin Powell gets interviewed at Broken Frontier. Subject: his children's books and The Halloween Legion and Liberty Unlimited, both of which I'm really looking forward to.
Blood: Mark Wheatley, Marc Hempel and Ricky Shanklin's graphic novel Blood Of The Innocent is marching toward the big screen. Breck Eisner (The Crazies) is attached to direct and Bill Marsilii (Deja Vu) is writing the screenplay. According to Scoop: "The original comic book series set Dracula against Jack the Ripper and was published by Warp in 1985."
Click to continue reading Weekend Reading: Batman, Clint, Shooter, Granito And Rozum!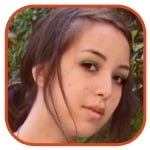 Posted by Robin Paulson Categories: Television, Image Comics,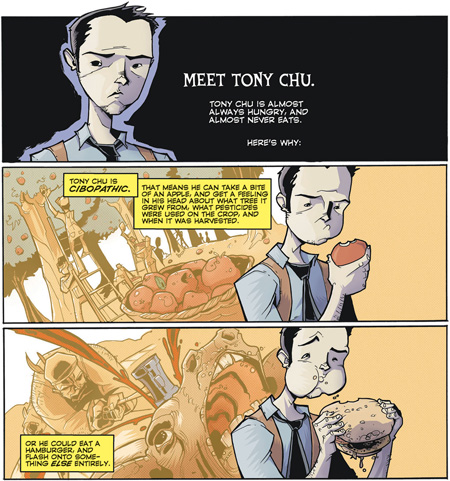 Tony Chu will soon be taking literal bites out of crime... on TV.
Showtime recently purchased a script -- written by Terri Hughes Burton and Ron Milbauer -- based off of John Layman and Rob Guillory's Chew, which chronicles FDA Agent Chu's detective work, primarily performed thanks to the psychic impressions he receives from eating things (which aren't always the most edible).
Circle of Confusion, the company behind fellow Image TV adaptation The Walking Dead, is fueling the project, which Stephen Hopkins is set to direct and executive produce.
While I imagined back-to-back marathons of Chew and The Walking Dead on AMC, I take comfort in the fact that Chew has found its TV home at Showtime, which has seen a show centering on a serial killer continue past five seasons.
The biggest question, of course, is whether or not Ken Leung will be cast as Tony...
Read More

| Deadline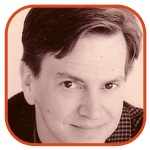 Posted by Tom Mason Categories: Editorials, Marvel Comics,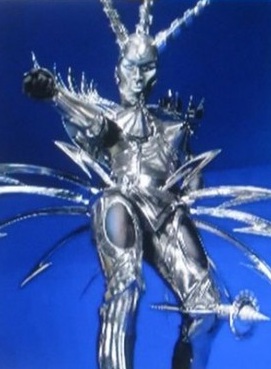 When a comic book title starts to suffer a long decline of sales, the publisher tries to turn things around by bringing in a new creative team.
And apparently when a Broadway musical based on a comic book gets horrible reviews, repeatedly injures its cast, repeatedly delays its official opening night and looks to be a huge embarrassment, they also make some changes.
The producers of the troubled Spider-Man: Turn Off The Dark musical have done just that. They've kicked the original director Julie Taymor to the curb and brought in a new director - Philip William McKinley - and at least one person who is actually familiar with Spider-Man: writer Roberto Aguirre-Sacasa.
They'll be making some changes to the extravaganza and one of our Broadway spies was able to slip me an internal memo of the reworking that's going on prior to the show's latest official opening date sometime in the summer of possibly this year.
Here then are the Top 10 Changes The New Creative Team Is Making To Spider-Man: Turn Off The Dark:
Click to continue reading Spider-Man: Turn Off The Dark Makes Changes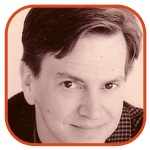 Posted by Tom Mason Categories: Editorials, Movies, DC Comics, Dynamic Forces, IDW Publishing, Independent, Marvel Comics,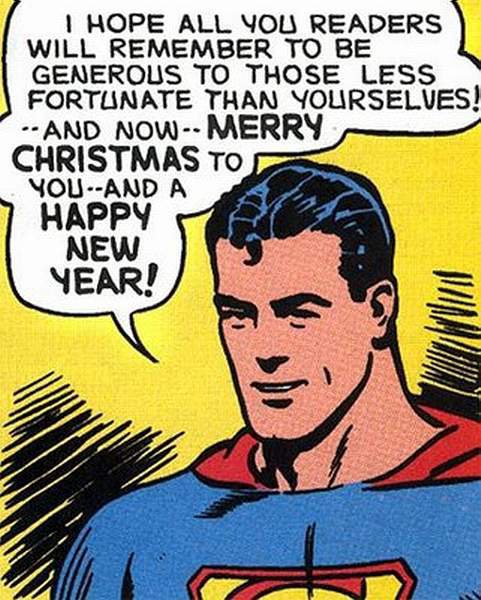 The War on Christmas is nearly done for another year, and there's just enough time left for the War on New Year's. Let's see what you should be reading this week:

Joe: This is simply a great, honest and open interview with Joe Casey, comic book writer/creator and co-creator of Ben 10. Perfect holiday reading from interviewer Tom Spurgeon at The Comics Reporter.

Thor: So there's some controversy from an all-white group that's upset that Marvel has cast an actor of color to play a Norse God in Thor. Ricky Sprague at Project Child Murdering Robot has a thought or two.

Polly: Animator Michael Sporn is happy that Dean Mullaney's new book has arrived (as am I). Polly and Her Pals: the Complete Sunday Comics 1925-1927 comes from Dean's The Library of American Comics via IDW.
Click to continue reading Weekend Reading: Joe Casey, Thor, Dr. Spektor and Drew Friedman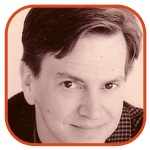 Posted by Tom Mason Categories: Action Figures, Editorials, Movies, Independent,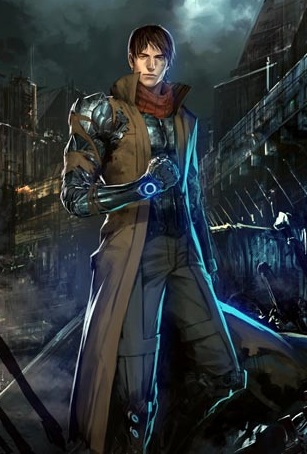 Is there a hint of Geppetto in your gene pool? Can you design and build your own toys? If so, there's an opportunity for you at 1821 Comics (that's the new L.A.-based comic book company that's working with Stan Lee on The War).
They're looking for a Toy Developer to design and build prototypes for toys and action figures "related to our various graphic novel properties."
I've worked with toy designers before and given the nod to various prototypes, including a character I co-created called, oddly enough, Prototype. It's fun. It's like watching Michelangelo sculpt Aquaman.
An "action/comedy web series" has sent out a casting call for non-union actors to appear in Deathfist Ninja Gkaiser. The short film will pay "homage to Japanese tokusatsu shows (i.e. Power Rangers, Kamen Rider, Godzilla)."
In addition to the standard human roles, they're looking for actors to play Dark Shinobi, the Butterfly Ninjas, and Dragon Sage Siyoki. My acting experience is limited to eating a Caesar salad at an L.A. dinner theater but I'll definitely want to see this when it's online.
Click to continue reading Comic Book Jobs: Toys, Actors And Taxes!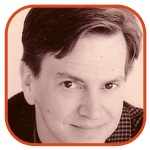 Posted by Tom Mason Categories: Editorials, Movies, Television, DC Comics,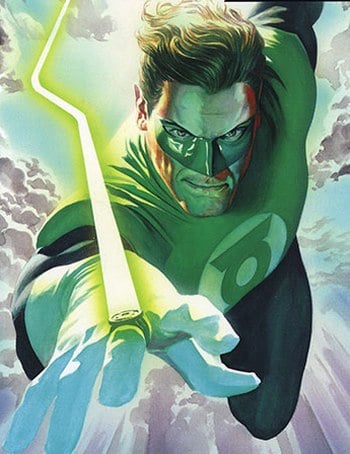 I spent Thanksgiving outside the US this year so I'm stuffed with stir-fried shrimp and chocolate ice cream, which made for an excellent breakfast of leftovers, because that's just how I roll.

If you're out and about shopping now for the holidays, here's the best Holiday Shopping Gift Guide you're ever going to need for the 2010 credit card season, courtesy of Tom Spurgeon at The Comics Reporter.

Let's see what else is going on:

Green Lantern: If you've been in awe of the new Ryan Reynolds trailer for Green Lantern, there's at least one person with an alternate view worth reading: Ricky Sprague at Project Child Murdering Robot. "The Green Lantern Corps is their 'muscle,' enforcing their rules of righteousness. They take creatures from various parts of the universe and have them fight 'evil.' There are lots of different GLs, made up of different species from different planets. You can see where this is starting to get lame."
Click to continue reading Weekend Reading: Green Lantern, Joss Whedon, Jack Kirby And James Bond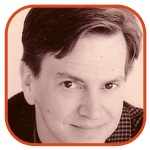 Posted by Tom Mason Categories: Movies, Television, Image Comics,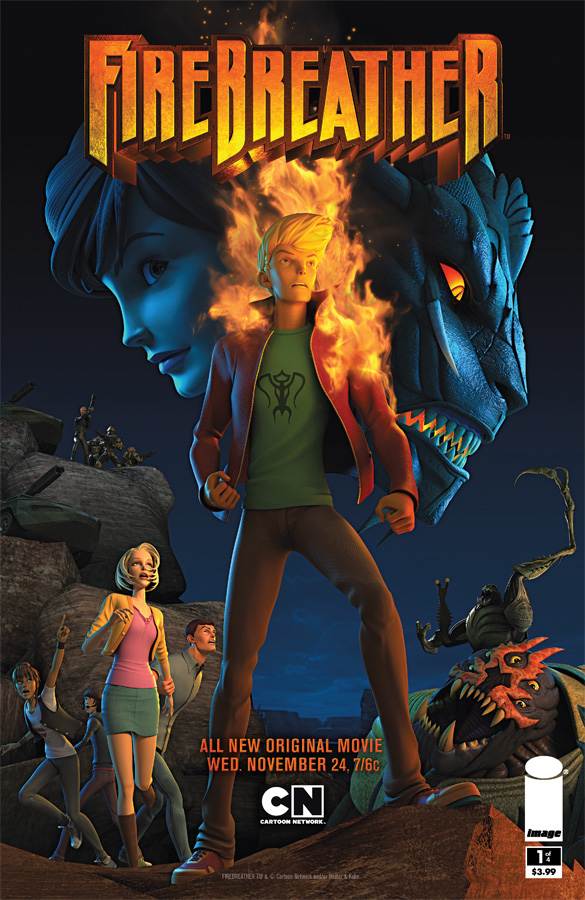 November looks like it was quite the month for Phil Hester (and Andy Kuhn).

It began with the announcement that writer J. Michael Straczynski would be stepping down as the writer of Wonder Woman (and Superman) for DC Comics. That same announcement was accompanied by the notice that Phil Hester would be the new writer on WW, effective with Wonder Woman #605. Sweet.

On November 24 (this week, by the way, mark your calendars), Cartoon Network is debuting a brand new animated movie based on Firebreather, the Image Comics series Hester co-created and writes for artist and co-creator Andy Kuhn to draw.
Writing at his blog, Kuhn posted of the film: "It's incredible. I knew the story and I still got caught up." It's nice to see creators pleased with an adaptation of their work!

If you want a peek, check out this Firebreather trailer at the Cartoon Network website. The movie was written by Jim Krieg (Ben 10, Batman: The Brave And The Bold) and directed by Peter Chung (Aeon Flux; Animatrix). It looks like something we all need to be checking. Make the appointment, old-school style with your TV or just set the DVR.
Click to continue reading Firebreather: Phil Hester, Andy Kuhn And Peter Chung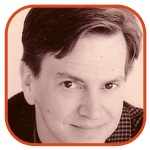 Posted by Tom Mason Categories: Editorials, Movies, Reviews, DC Comics, Independent, Marvel Comics,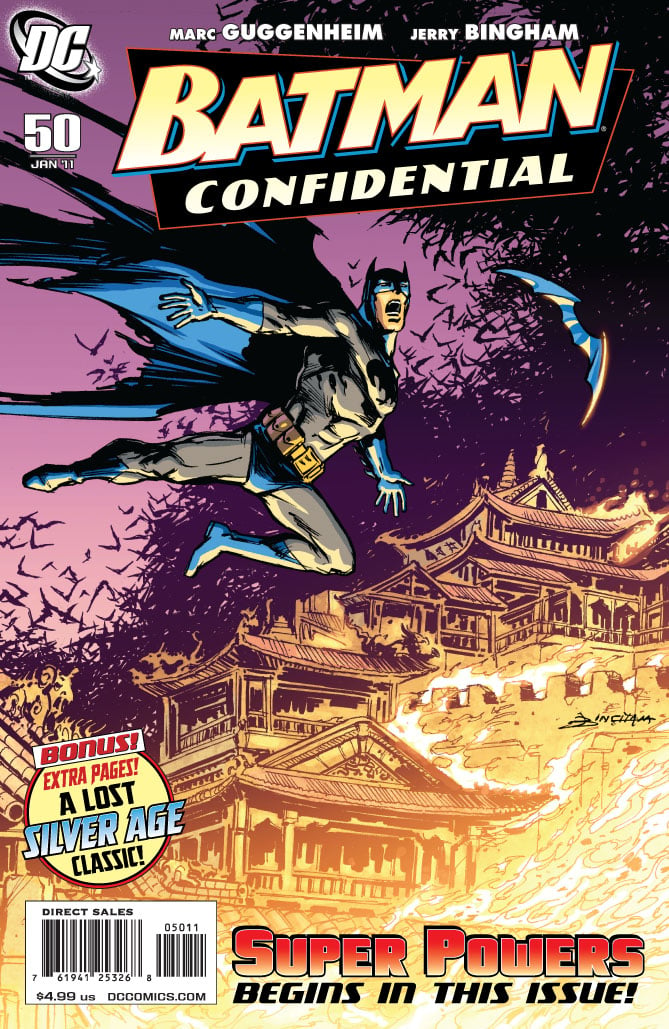 A big week on the internets, so let's get right to it.

For me, the big news is that my pal Jerry Bingham is illustrating a 5-part story in Batman Confidential, starting in issue #50 that went on sale this week. If you're on the fence about it, here's a multi-page preview of it that'll make you wish Jerry drew more comics. Fans of Batman: Son of the Demon rejoice!

Batman: Over at Project Child Murdering Robot, Ricky Sprague comments on the upcoming Christopher Nolan Batman movie with some language that might be NSFW but SWR (still worth reading)! Bonus shout out to Batman: Year One: "It was among the first of the modern age comic book character reboots that now seem to occur every other year or so. Mr. Miller's hardboiled writing was at its peak, and Mr. Mazzucchelli is one of the best illustrators ever."

Biff! Bam! Pow!: Bob Greenberger at ComicMix tackles the eternal question: Is Legends of the Superheroes any good? "You have to love kitsch, bad writing, awful acting, and comic books to enjoy (or endure) these specials."
Click to continue reading Weekend Reading: Batman, Tintin, Starlog and Jerry Bingham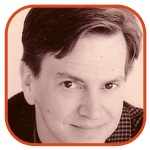 Posted by Tom Mason Categories: Editorials, Interviews, Reviews, Television, DC Comics, Image Comics, Independent, Marvel Comics,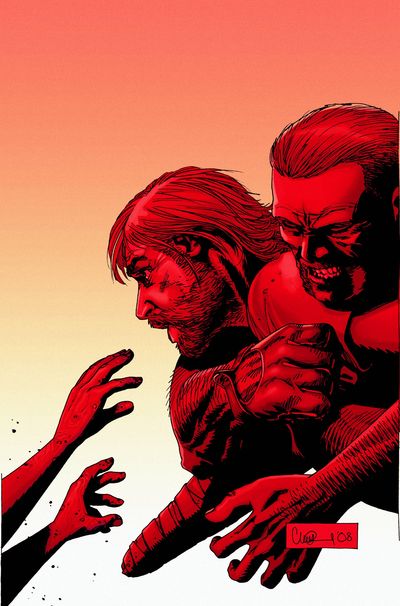 Happy Halloween to all of you!
My costume this year is simple - I'm going to walk around with my iPad and call myself The Future Of Comics. Which, I admit, is something I do pretty much every day.

First off, congratulations to my pals at Boom! Studios and their sales on Stan Lee's Soldier Zero #1. And kudos to Boom for sharing their actual numbers.

And if you'd like a 10-page freeview of the November release of Stan Lee's The Traveler #1 by Mark Waid and Chris Hardin, Scoop has that for you too.

Let's see what else is out on the internets...

Zombies: Pop culture historian Jim Beard writes about the Walking Dead phenomenon that will soon be sweeping the nation thanks to the new AMC TV series.

Beard, by the way, is the editor of a new anthology that looks back at the Batman TV series of the 1960s, Gotham City: 14 Miles.
Click to continue reading Weekend Reading: Halloween, Stan Lee, and The Walking Dead
© Gear Live Media, LLC. 2007 – User-posted content, unless source is quoted, is licensed under a Creative Commons Public Domain License. Gear Live graphics, logos, designs, page headers, button icons, videos, articles, blogs, forums, scripts and other service names are the trademarks of Gear Live Inc.