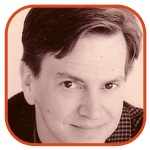 Posted by Tom Mason Categories: Editorials, Movies, Reviews, Dark Horse Comics,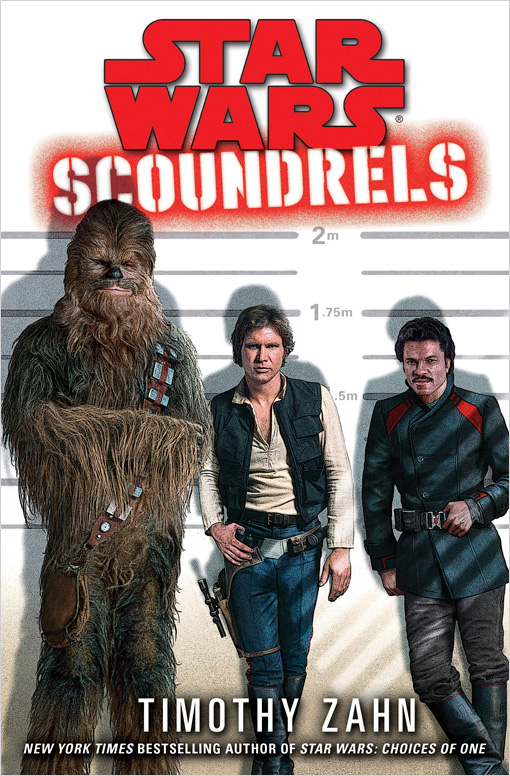 The internets are abuzz with all sorts of great stuff this week. Let's take a look.
Gerry Conway is one of my favorite writers. I love his Marvel work on Spider-Man and countless others, his Atari Force for DC is an unsung gem, and, more importantly, I think his work as a writer-producer on Law & Order: Criminal Intent gave that show its best episodes. This project with him looks very interesting.
Great news. An old DC book that slipped under the radar is getting collected by Dark Horse. It's Dan Jolley's (and Leonard Kirk's and Robin Riggs') Bloodhound. Here's a solid interview with Dan at Robot 6.
Mickey Mouse tries to kill himself, in 1930.
A Star Wars novel as caper with Han, Chewy and Lando? Here's a very favorable review from Randy Johnson of Star Wars: Scoundrels by Timothy Zahn.
Click to continue reading Weekend Reading: Star Wars, Gerry Conway, Bloodhound, & Mickey Mouse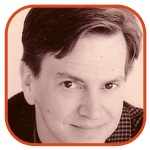 Posted by Tom Mason Categories: Conventions, Editorials, Reviews, DC Comics,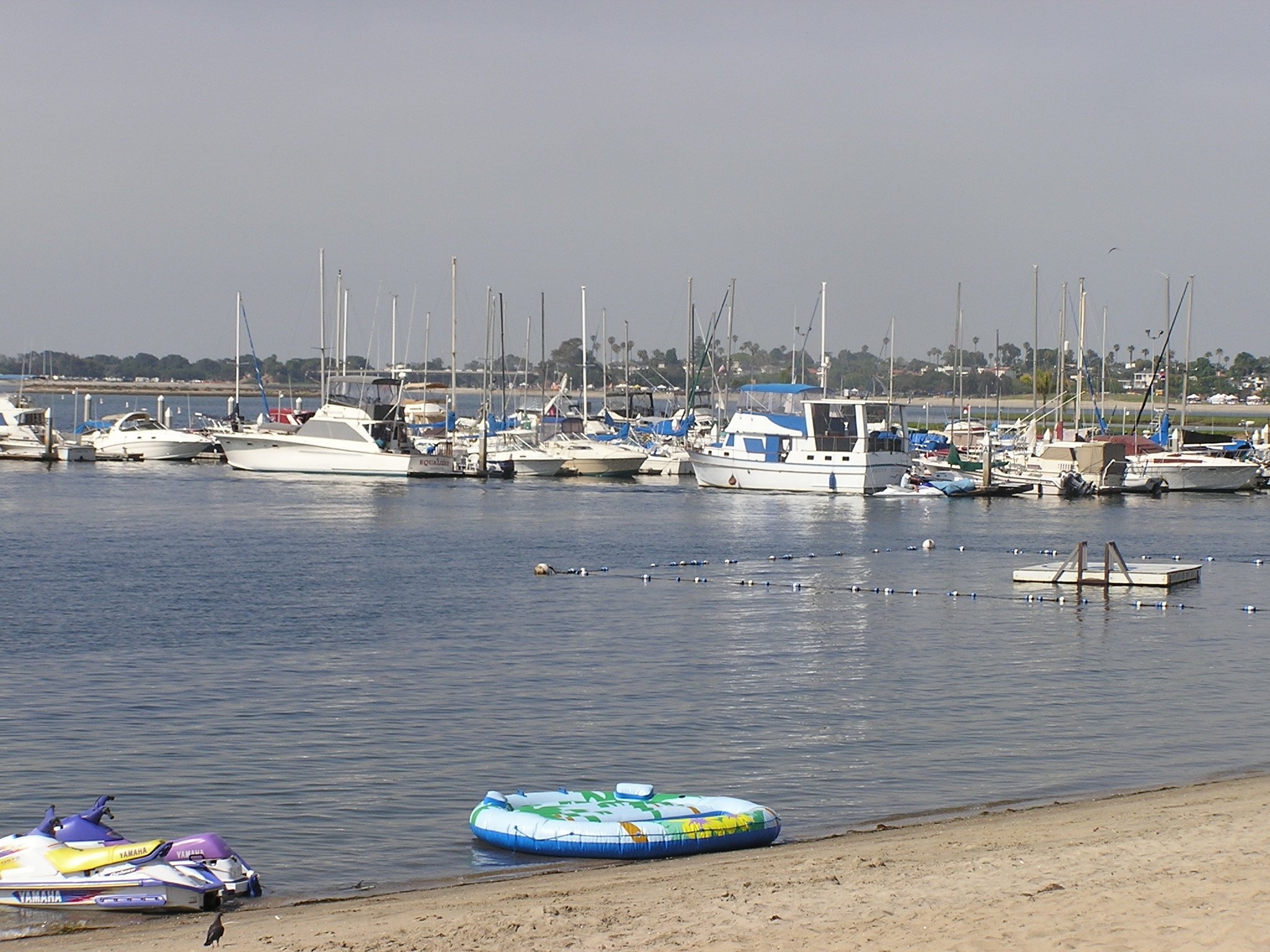 Comic Con International has come and gone already. Naturally, my Comic Con experience is quite a bit different from most people. I've been going for quite a while, have a lot of friends and acquaintances that I see there, and have an established routine of places to be at certain times.
I got there too late on Wednesday for what some reported was a raucous Preview Night, so my convention didn't start until Thursday morning.
Tom Spurgeon at The Comics Reporter has a rundown of convention memories from around the internet. (And congratulations to Tom for his Eisner Award for Best Comics-Related Journalism. It's well-deserved.
Click to continue reading Comic Con International: 2012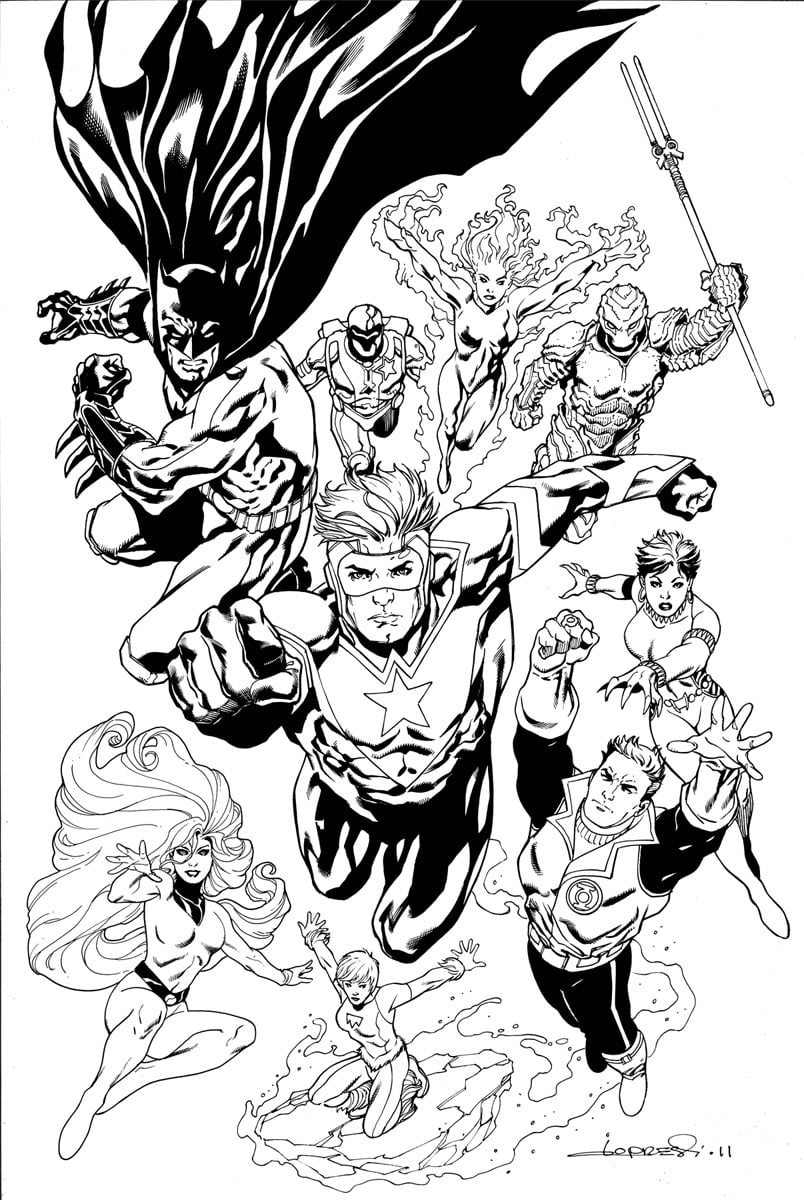 Have you got the reboot fever yet? There are a lot of the new DC Comics titles that I'm interested in, and a lot that I'm not.
But that should be expected when there's a Fifty-Twoniverse to deal with.
One of the new titles that I'm anxiously awaiting is Justice League International. It's written by Dan Jurgens - a guy who certainly knows his way around super-heroes, and it's illustrated by my friend Aaron Lopresti (the recent Wonder Woman artist who just did a stint on Weird Worlds with his own creation, Garbageman).
I'd let Aaron draw my Costco shopping list, so turning him loose on the JLI characters is a no-brainer for me.
Here's what DC says about the first issue:
Click to continue reading Justice League International #1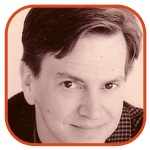 Posted by Tom Mason Categories: Collecting, Conventions, Editorials, Movies, Television, DC Comics, Image Comics,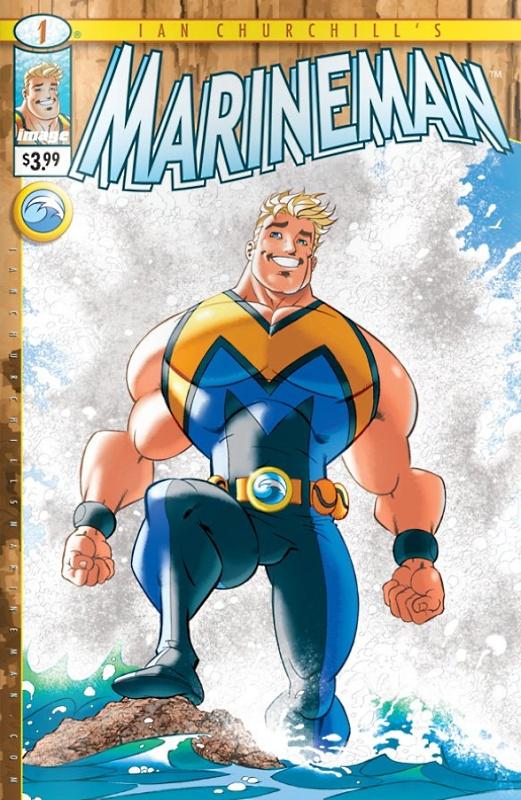 So I'm back from the latest Comic Con extravaganza in San Diego. Unlike other folks that gather up news and special announcements, I gather up a few odds and ends.
Here's my Comic Con report for 2011 (Spoiler Alert: names will be dropped):
Planet of the Apes – When Boom!'s marketing director Chip Mosher asks, I answer! I was on the Boom! Planet of the Apes panel as a guest and had a great time with the engaged crowd. Editor Ian Brill, writer Daryl Gregory and myself talked about the movies, the comics, the creators and time travel. Life is rarely that good.
Aaron Lopresti – Dinner with the artist on the upcoming Justice League International series from DC. We spent it art-spotting with licensed merchandise. Pal Dave Olbrich bought along a 1970s-era Master of Kung Fu drinking glass and it was decided that it was a Gil Kane figure with a face reworked by Romita, Sr.
Marineman – I had a great chat with Ian Churchill, creator of Marineman, the Image Comics title that's also an Eisner-winner. I plopped down $15 for the collected 6 issues. I'm halfway through and it's money well-spent.
Portfolio Review – Dropped in on Space Goat's Dave Olbrich (him again) as he flipped through portfolios offering advance and gentle criticism. Lots of talented folks this year.
Click to continue reading Comic Con International 2011: My Con Report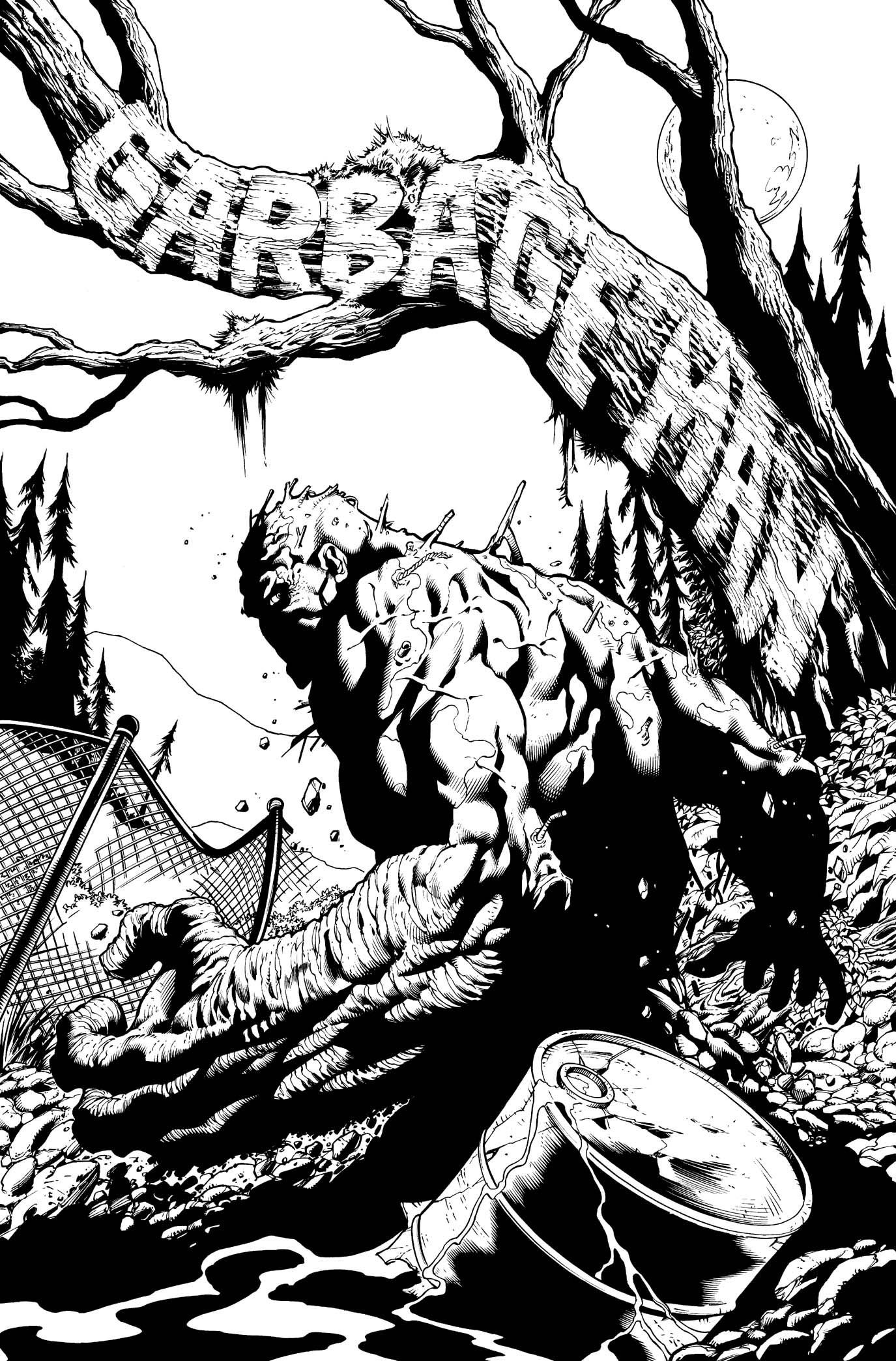 DC Comics' relaunch of the anthology title Weird Worlds begins this week with an impressive array of creators and characters.

Kevin VanHook and Jerry Ordway are presenting new adventures of the bad-ass fan favorite Lobo. Kevin Maguire debuts a new character called Tanga.

But for me, the one I'm most looking forward to is Garbageman, a new variant in the "monster-as-hero" genre from Aaron Lopresti (most recently the artist on Wonder Woman).

I've known Aaron for a number of years, ever since he worked on the Ultraverse on a book called Sludge. Aaron pencilled and occasionally wrote issues of the UV's monster-hero that was created by Steve Gerber, who created an earlier monster-hero called Man-Thing for Marvel Comics.

Garbageman fits perfectly into the monster comic genre that includes Man-Thing, Swamp Thing, The Heap, Sludge and others. I'm surprised it's taken this long for someone to step up and revive the concept.
Click to continue reading Weird Worlds #1: Garbageman by Lopresti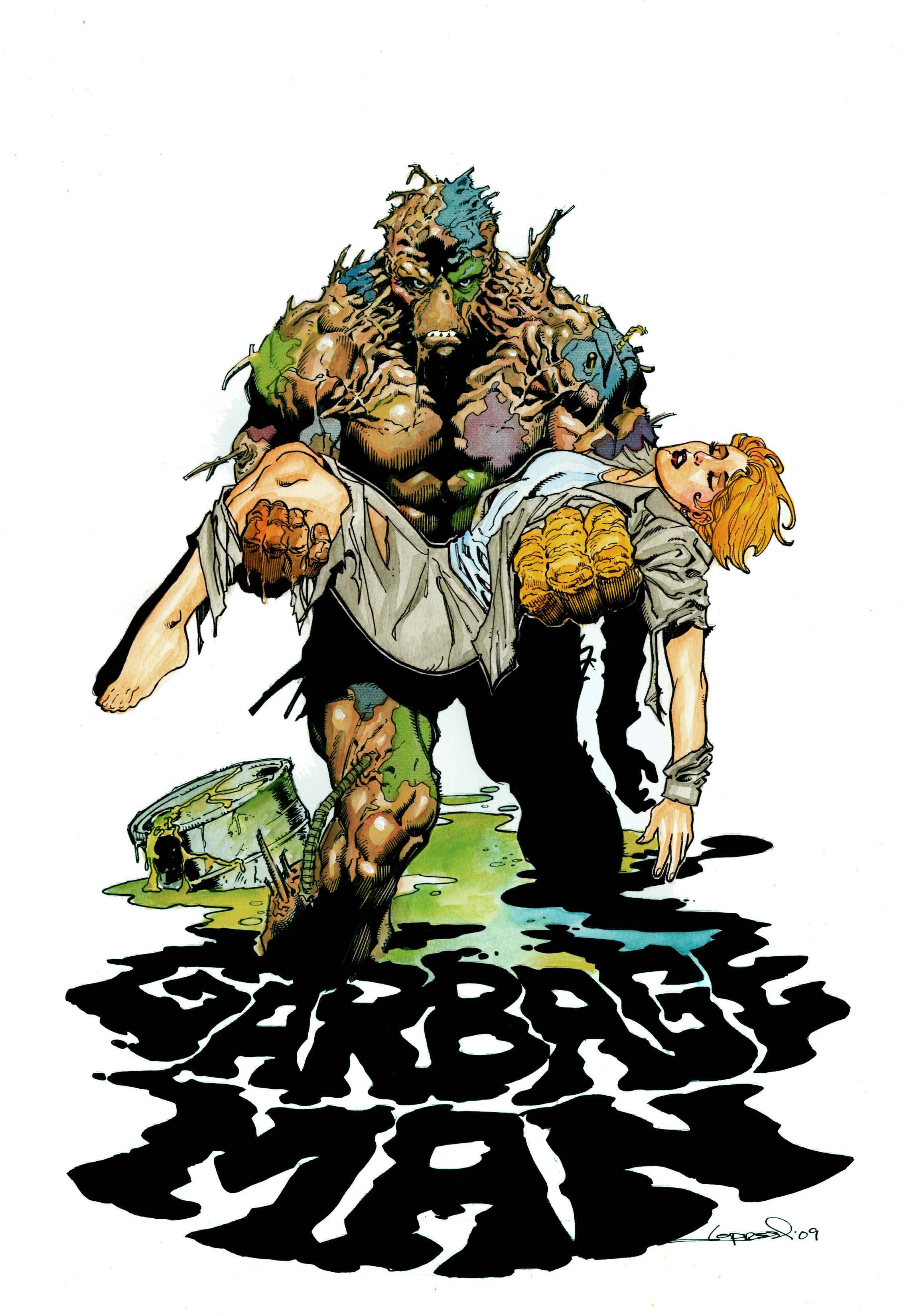 Previously, DC Comics in Burbank was looking for a Creative Services Coordinator.
Now they're looking for a Creative Services Manager.

You'll be working in the Creative Services department in conjunction with Warner Brothers Consumer Products, "overseeing and guiding creative," and creating/providing "materials for licensees concerning concept, character, story and design when requested."

They'd prefer someone with a college degree and 3-5 years experience in creative licensing and brand management, experience with highly confidential materials (can't let the schematics for the new Green Lantern figure hit the internets too soon), and a "passion for DC characters and properties."

Good luck, job seekers!

[Artwork: Garbage Man by Aaron Lopresti. One of the new characters appearing in DC's upcoming anthology book, Weird Worlds, © DC Comics]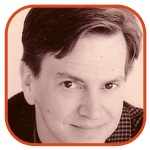 Posted by Tom Mason Categories: Interviews,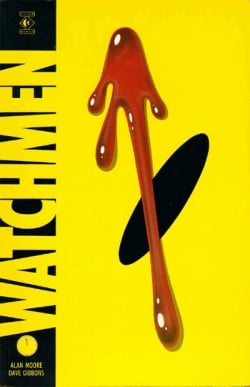 Alan Moore's and Dave Gibbons' Watchmen #1 went on sale in June 1986, nearly 23 years ago. It's forgotten by a lot of recent converts, but back then there were no internets to get the word out or issue spoilers or post and host endless debates. Solicitation copy wasn't quite the artform it is today, and the Watchmen issues came out every month (more or less) – you couldn't just order the whole thing off Amazon like you can today. There was also no "wait-for-the-trade" guarantee back then. You had to wait for each new issue to tease its way into the marketplace. If you missed an issue, you had to scramble. Moore and Gibbons had to create a compelling-enough story to hold the audience every 30 days over a 1-year period. Over at Mike's Amazing World of DC Comics, you can see what other comics DC released around the same time. Many of them proved to be not quite as compelling.
We all have memories of where we were when great events took place. You might remember your first computer, your first iPod, your first car, the first time you spoke to a woman dressed as Silk Spectre or a man dressed as Nite Owl. Comic book industry types of the Watchmen/Dark Knight era certainly remember where they were when Watchmen #1 debuted. I asked them to share…
Click to continue reading WATCHMEN WEEK: Where Were You in 1986? Part 1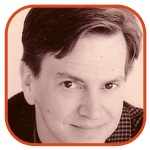 Posted by Tom Mason Categories: Interviews, DC Comics, Independent,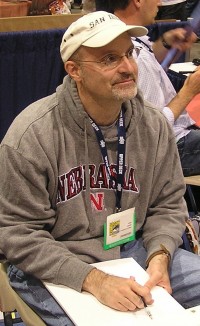 Aaron Lopresti may be the regular artist on DC's Wonder Woman with writer Gail Simone, but he also likes to hobnob with Hobbits, yearn for Yetis and bound after Bigfoot in his new book "Fantastical Creatures Field Guide: How to Hunt Them Down and Draw Them Where They Live" from Watson-Guptil. I met him back in 1993 when Steve Gerber and Chris Ulm picked him to be the regular artist on the Steve's Ultraverse title Sludge. Aaron has since worked on Spider-Man, The X-Men, Hulk, The Avengers, Batman, Plastic Man, Green Lantern, Superboy, Xena, Star Trek, Gen 13, and Mystic. He even took the plunge and self-published Atomic Toybox and CHIX. You can always find him at Comic Con International in San Diego where he shares a booth with Terry Dodson, but today, you can find him here:

Click to continue reading Q&A: Aaron Lopresti on Wonder Woman, Sludge, and Fantastical Creatures
© Gear Live Media, LLC. 2007 – User-posted content, unless source is quoted, is licensed under a Creative Commons Public Domain License. Gear Live graphics, logos, designs, page headers, button icons, videos, articles, blogs, forums, scripts and other service names are the trademarks of Gear Live Inc.