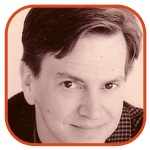 Posted by Tom Mason Categories: Interviews,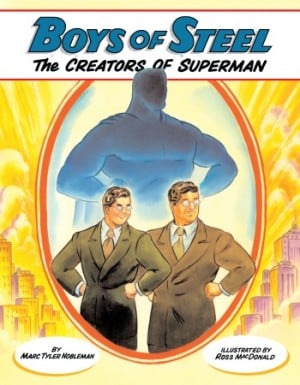 Look! Up in the sky! It's a bird! It's a plane! It's…a children's book about Jerry Siegel and Joe Shuster, the creators of Superman. Marc Tyler Nobleman published his first book in 1996 and is the author of over 70 children's books, including the recent Boys of Steel, the story of how Jerry Siegel and Joe Shuster came to create Superman back in the 1930s. It's the behind-the-scenes story of their struggle to create the Man of Steel and to get it published, all while never letting go of their dream. Best of all, Marc uses Siegel and Shuster's own words, culled from interviews with both creators in fanzines, magazines and newspapers.
Published by Knopf, "Boys of Steel" just won the prestigious Kirkus Reviews "Best Children's Book" Award for 2008. In addition to "Boys of Steel," Marc's current book is "What's The Difference?" a whimsical reference for teens and adults that explains the distinctions between things we often confuse, such as geek/nerd, alligator/crocodile, vanilla/French vanilla, democracy/republic, and rap/hip-hop.
TOM: First off, how big a comics fan are you?
Click to continue reading Q&A: Marc Tyler Nobleman on Jerry Siegel, Joe Shuster and Bill Finger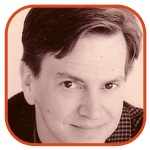 Posted by Tom Mason Categories: Interviews,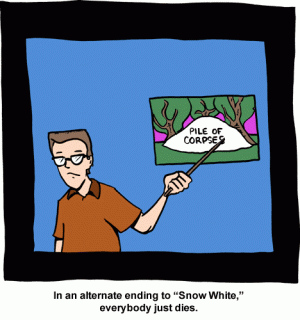 Zach Weiner has been aware of all internet traditions since the late 1990s, and his website, Saturday Morning Breakfast Cereal is one of the most popular webcomics around. There are dozens of adjectives to describe the (mostly) single-panel daily strip, but the best one is this: funny. Zach brings it. SMBC is a hilarious mix of cartoons based on pop culture, science, relationships, and nerd humor, making it a must-read for thousands of fans.
In addition to his solo work on SMBC, Zach has also written Captain Excelsior a 96-page graphic novel illustrated by Chris Jones. Captain Excelsior reads like a mash-up of NBC's The Office and Ben Edlund's The Tick. Zach and Chris finished it at the end of 2008 and the whole full-color thing is available for a free read over at their site. Start here and work your way through – you'll want to keep clicking to the next page. More work from Zach is promised in the future and eagerly awaited. Now grab a bowl and a spoon and have some Saturday Morning Breakfast Cereal with Zach.
TOM: When did you launch "Saturday Morning Breakfast Cereal"?
Click to continue reading Q&A: Zach Weiner and Saturday Morning Breakfast Cereal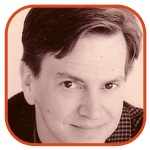 Posted by Tom Mason Categories: Interviews,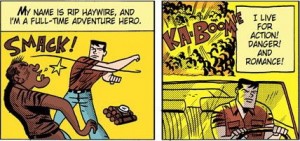 It's been a long time since a good adventure strip debuted in the newspaper, and it's great to see one come along. Even better when the creator, Dan Thompson, has a fresh take on the genre and a style that pops off the page. "RIP HAYWIRE" debuted on January 12, 2009 and from the moment you see it, you know it's not your grandfather's comic strip. Thompson has crafted a wonderful and funny homage to the era of Steve Canyon and livened it up with a sense of humor, great draftsmanship and a lot guys and gals getting popped in the head and blown up real good. I can't wait for the pirates to show up!
Click to continue reading Q&A: Dan Thompson and RIP HAYWIRE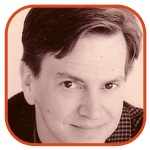 Posted by Tom Mason Categories: Interviews, IDW Publishing,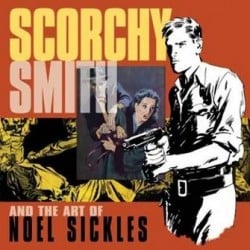 Dean Mullaney is one of the true pioneers of comic book publishing and, I confess, an old friend. He launched Eclipse Comics, one of the first comic book companies that specialized in not only giving creators a refuge from the corporate underwear heroes at DC and Marvel, but also in giving them ownership of their creations. Eclipse folded back in the early '90s and Dean disappeared into non-comics pursuits (as everyone in comics knows, once you leave the industry for something else, you disappear).
Now Dean's back at the helm of the Library of American Comics, a series of classy comic strip reprint hardcovers he's designing and editing for IDW. In his first year back, he won the Eisner Award for "Best Archival Collection" for his collection of Milton Caniff's Terry And the Pirates. I caught up with him at the end of last year and asked him to spill about my favorite book of his, "Scorchy Smith And The Art of Noel Sickles." Naturally, I strayed off-topic, too.
Click to continue reading Q&A: Dean Mullaney on Noel Sickles, Milton Caniff and Eclipse Comics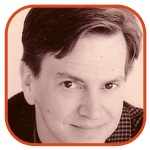 Posted by Tom Mason Categories: Interviews, DC Comics, Independent,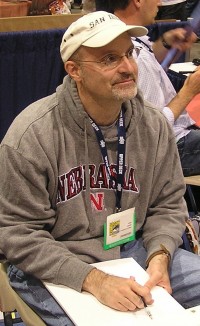 Aaron Lopresti may be the regular artist on DC's Wonder Woman with writer Gail Simone, but he also likes to hobnob with Hobbits, yearn for Yetis and bound after Bigfoot in his new book "Fantastical Creatures Field Guide: How to Hunt Them Down and Draw Them Where They Live" from Watson-Guptil. I met him back in 1993 when Steve Gerber and Chris Ulm picked him to be the regular artist on the Steve's Ultraverse title Sludge. Aaron has since worked on Spider-Man, The X-Men, Hulk, The Avengers, Batman, Plastic Man, Green Lantern, Superboy, Xena, Star Trek, Gen 13, and Mystic. He even took the plunge and self-published Atomic Toybox and CHIX. You can always find him at Comic Con International in San Diego where he shares a booth with Terry Dodson, but today, you can find him here:

Click to continue reading Q&A: Aaron Lopresti on Wonder Woman, Sludge, and Fantastical Creatures
© Gear Live Media, LLC. 2007 – User-posted content, unless source is quoted, is licensed under a Creative Commons Public Domain License. Gear Live graphics, logos, designs, page headers, button icons, videos, articles, blogs, forums, scripts and other service names are the trademarks of Gear Live Inc.