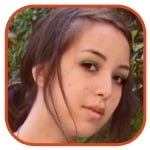 Posted by Robin Paulson Categories: Interviews, Television, Image Comics,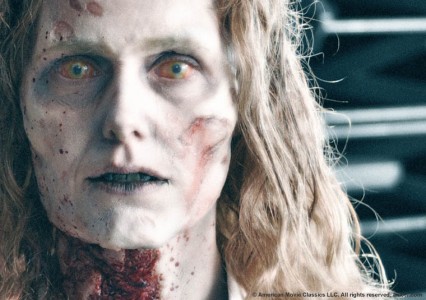 Nearly a year after Robert Kirkman sealed the deal with Frank Darabont, production has finally begun on The Walking Dead television series. As filming commenced in Atlanta, AMC released photos of the zombies ready to walk on set.
AMC also posted a video of director/writer/producer Frank Darabont talking about his interest in the undead story (in case you were wondering how one goes from directing The Green Mile to researching George Romero films). His best line? "We hope to do for zombies what Mad Men has done for advertising."
Check out more zombie photos and the complete video after the jump!
Click to continue reading First Look: The Walking Dead Production Begins
Read More

| AMC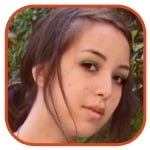 Posted by Robin Paulson Categories: Interviews, Movies, Image Comics,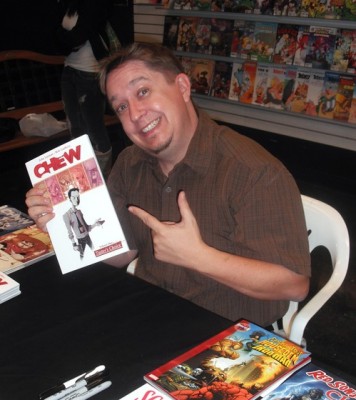 "The Jim Carrey/Bruce Willis companies called me and asked why I didn't go with them. I said, because I can't call Jim Carrey. I can call [Brian Michael] Bendis!"
- Chew writer John Layman on Hollywood adaptations.
(Make sure to check out other notable quotes.)
Read More

| Comic Book Resources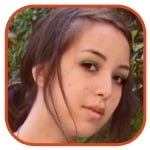 Posted by Robin Paulson Categories: Interviews, Movies, Marvel Comics,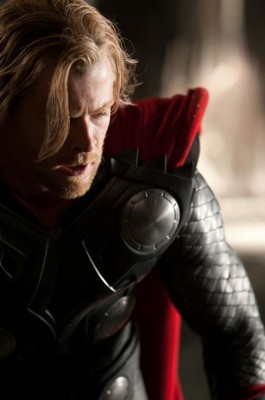 "I put the [costume] on and said 'It's not very comfortable, but it looks amazing, so it's all good.'"
- Actor Chris Hemsworth on donning the superhero duds for Kenneth Branagh's adaptation of Thor.
(Make sure to check out other notable quotes.)
Read More

| Splash Page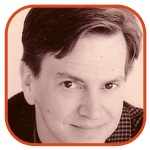 Posted by Tom Mason Categories: Editorials, Interviews, Reviews, Independent, Marvel Comics,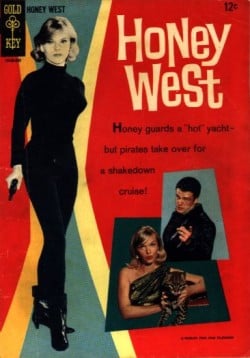 So did you see Iron Man 2 yet? Did you, huh, did you? Two things amaze me about the Iron Man franchise. One is that Robert Downey, Jr. was born to play Tony Stark. There's none of the brooding self-importance that comes with other super-hero movies - Iron Man is serious but it's also fun. The other is that in the right hands - and there are hundreds of right hands on any movie - even a second or third tier super-hero property can be turned into a good movie. If Downey, Jr. was playing Hank Pym in the Ant-Man movie, I'd be there in a minute.
Now while you're saving your money for the Iron Man 2 DVD, here are a few fun things to occupy your eyes and mouse.
Brian Hibbs: I know why people, myself included, like to talk to artists and writers because it's all so cool, but I think more interviews could be conducted with retailers since they are the comic book business. Retailer Brian Hibbs is a very smart guy - I may not always agree with him but he carries a good argument with him and he knows his business. Tom Spurgeon at Comics Reporter gets to the heart of the matter with a lengthy but hugely worthwhile interview.
Click to continue reading Weekend Reading: Iron Man, Modesty Blaise and Honey West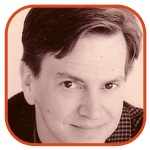 Posted by Tom Mason Categories: Interviews, Television, DC Comics,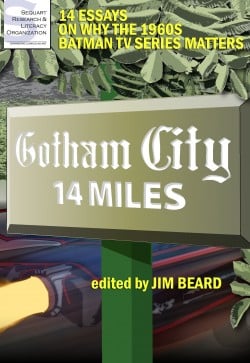 If you're a fan of the 1960s Batman TV show starring Adam West and Burt Ward, then you already know what that phrase means. It's the sign you see denoting the distance from the Batcave to Gotham City. Wayne Manor was way out in the 1960s suburbs! Gotham City 14 Miles is much more than that, however. It's also the title of a new book edited by Jim Beard whose full title is Gotham City 14 Miles: 14 Essays On Why The 1960s Batman TV Series Matters. Essayists include Beard, comics historians Peter Sanderson and Robert Greenberger, and a host of people whose names are being revealed one at a time.
The book will be published by the Sequart Research & Literacy Organization a "non-profit devoted solely to the study and promotion of the artistic and literary medium alternately known as comics, comic strips, comic books, graphic novels, manga, sequential art, and sequart."
Beard says Gotham City 14 Miles is the first book on the old Batman TV series in over 10 years, and I say it's about time. The book will examine the 1966-68 TV series and "quantify its worth and weight in current pop culture. It also intends to shoot down many of the cliches, falsehoods and outright misinformation about the show and illuminate its strengths and, yes, its weaknesses."
Click to continue reading Q&A: Jim Beard, Batman & Gotham City 14 Miles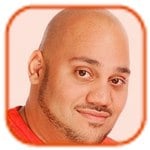 Posted by Andru Edwards Categories: Interviews, Movies, Marvel Comics,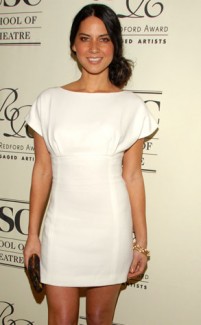 Olivia Munn could only enjoy her role in Iron Man 2 when Robert Downey Jr. complimented her.
The 29-year-old actress - who plays the socialite-turned-superhero Janet Van Dyne in the action movie - couldn't get excited about the part until she met her famous co-star who helped her to relax.
"I should take a deep breath and go, 'That's pretty cool.' But I'm afraid to take any of it for granted. When I was with Robert Downey Jr. on set he was just so complimentary. I let myself be happy then."
The brunette beauty - who is best known for being the face of the US cable network G4 - also confessed she is so scared of failure in Hollywood she tries not to get too carried away by any successes she has. Speaking of her reaction to getting the part in Iron Man 2, she told FHM, "Jon Favreau, the director, had talked to me a bit about it. He said he'd love me to be in the movie. I get excited about things, but I don't freak out because I get afraid. I feel like if I put my head up I'll get hit by a bucket and it will be all gone, so I get to the point where when something good happens, I take it and I keep moving because it could all go in a minute."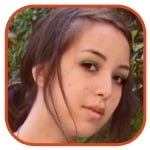 Posted by Robin Paulson Categories: Interviews, Movies, Marvel Comics,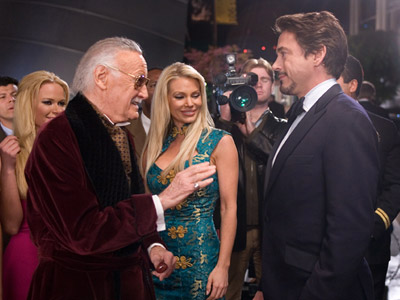 "But I was lucky because I had three girls and the director kept saying, 'Hold them closer!' And they must have taken an hour to shoot it. The four of us were almost engaged by the time we were finished."
- Living comic book legend Stan Lee on his Iron Man cameo.
(Make sure to check out other notable quotes.)
Read More

| IESB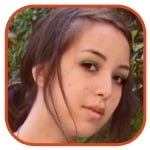 Posted by Robin Paulson Categories: Interviews, Movies, Marvel Comics,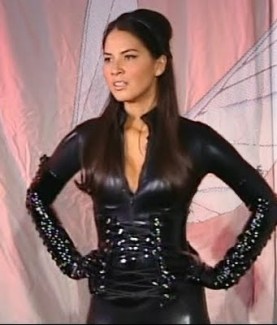 Geeks all over are abound with glee this weekend to read that G4 host Olivia Munn will possibly be donning wings for Iron Man 2.
An e-mail sent by an "old, fairly reliable" source reveals that Munn is set to portray the wealthy Janet Van Dyne, a.k.a. The Wasp.
It has been confirmed in July 2009 that director Jon Favreau had cast Munn in a cameo. Until recently, when the actress admitted that her cameo fell victim to editing Hell and was given another role. So we know that she has a part—it's simply a guessing game at this point. Can she pull off the heavy shoes of an Avenger?
With some minor screen time in the Steve Carrell and Tina Fey comedy, Date Night and now a role in Iron Man 2, this former model is definitely making her name known in the film industry lately.
Read More

| Forces of Geek via Cinema Blend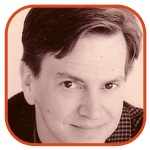 Posted by Tom Mason Categories: Interviews,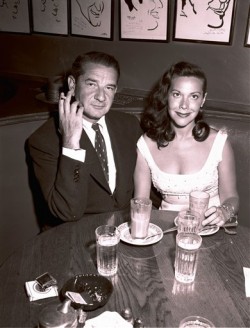 So your flight across the Atlantic was canceled due to volcano, and you're stuck at home with just your computer. Why not click a few links and find out how a New Yorker cartoonist kept a diary of sexual conquests, how John Scalzi is rebooting Little Fuzzy, and Shary Flenniken tackles Alcott?
The Addams Family Man: Charles Addams, creator of The Addams Family which began as a series of cartoons in The New Yorker, became a 1960s TV series, then a couple of movies, and now a critically-reviled Broadway musical, is the subject of a detailed biography. Cartoonist Edward Sorel has a review that also chronicles some of the hot chicks of the era who hooked up with the cartoonist, including Veronica Lake and JFK's wife. That's right, a cartoonist got to shag Veronica Lake, and even kept a diary entry about it.
Danger Ace: Yes, you could be reading Brightest Day or Nemesis right now, but you should really try the online comic from Chad Bowers and Carl Yonder.
Click to continue reading Weekend Reading: Addams Family, Little Fuzzy, Danger Ace and Louisa May Alcott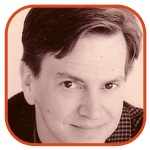 Posted by Tom Mason Categories: Interviews,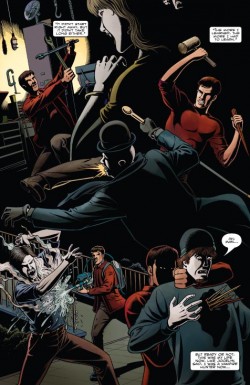 The comic book industry is like a city with a lot of restaurants. If you want to find something good, you need a recommendation. That's how I discovered the most-excellent work of the twin brothers Brendon and Brian Fraim.
My friend J.C. Vaughn is not just the Executive Editor and Associate Publisher of The Overstreet Comic Book Price Guide, he's also a comic book writer. He pointed me in their direction because J.C., Brendon and Brian collaborated on the serialized adventure/mystery strip, Antiques, for The Antique Trader newspaper.
Their new project, Vampire, PA is debuting from Moonstone in June. J.C. wrote it, Brendon and Brian illustrated it and Mark Wheatley is coloring it. There's a great 8-page preview of the first issue over at Vaughn's website, Well-Defined Productions.
Click to continue reading Q&A: Brendon Fraim and Brian Fraim (Vampire, PA)
© Gear Live Media, LLC. 2007 – User-posted content, unless source is quoted, is licensed under a Creative Commons Public Domain License. Gear Live graphics, logos, designs, page headers, button icons, videos, articles, blogs, forums, scripts and other service names are the trademarks of Gear Live Inc.