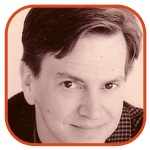 Posted by Tom Mason Categories: Editorials, Interviews, Movies, Reviews, Television,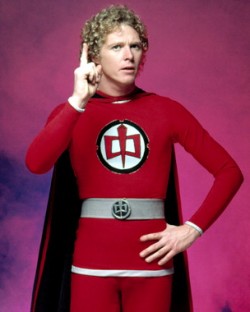 Sad news in the world of television and novels. Stephen J. Cannell, one of Hollywood's legendary writers has passed away. The list of shows he worked on and created is legendary. Comic fans might know him best from The Greatest American Hero. He mentored a number of famous writer-producers, much like Roy Huggins had mentored him. When he got tired of television, he reinvented himself as a novelist – the ones I've read are quite fun – and actor (he had a somewhat recurring role on Castle). Jaime Weinman has a nice appreciation of one of my favorite writers.
The Flintstones: Now that they've turned 50 years old – yikes! – the classic Hanna-Barbera cartoon show has attracted a lot of media attention this week. Jerry Beck at Cartoon Brew noticed the coverage…particularly how stupid the Christian Science Monitor was about it.
Appy: It's not too late to check in with the Appy Entertainment blog and see what I and two friends have to say about the digital age of comics.
Click to continue reading Weekend Reading: Stephen J. Cannell, Shel Silverstein And The Flintstones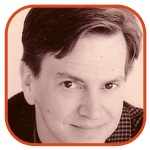 Posted by Tom Mason Categories: Editorials, Interviews, Television, DC Comics,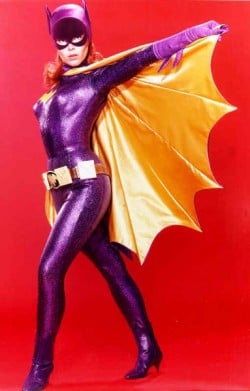 Mark Waid says it best in the blurb he wrote for the book I most want this Christmas. Says the man from Boom! Studios: "I now have a new book for my 'Five I'd Take to a Desert Island' list. Gotham City 14 Miles is the perfect companion to my favorite pop-culture phenomenon of all time!"
In case you need an explanation, 14 miles is the distance from the Batcave underneath "stately Wayne Manor" to Gotham City in the 1960s Batman TV show starring Adam West and Burt Ward. Gotham City 14 Miles is the title of a forthcoming book of essays about that TV classic, edited by my pal Jim Beard.
Inside, Beard's bunch offers up a thoughtful reevaluation of the 44-year-old show, one of the first big comic book successes on the small screen. The series had an impact not just on pop culture, but on the DC Comics Batman as well. According to Beard, "essays examine Batmania, camp, the role of women, the show's participation in '60s counter-culture, its many celebrated actors, its lasting cultural effects, and other critical subjects."
Click to continue reading Batman: Gotham City 14 Miles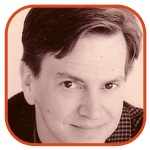 Posted by Tom Mason Categories: Conventions, Editorials, Interviews, Reviews, Television, Independent,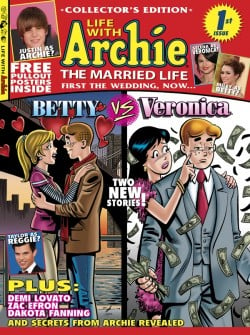 Welcome to the back to school edition of Weekend Reading. Here are a few things better than homework, unless your homework includes classes at MoCCA.
Everything's Archie: Norm Breyfogle is interviewed by Matthew Price over at NewsOK. The subject? Archie and the gang at Riverdale.
George R.R. Martin: You know what's coming up in November, back in print after a decade? Wild Cards 1, expanded with new stuff.
Witchblade: Author Paul Bishop has a favorite Forgotten Book. It's the Witchblade tie-in novels based on the short-lived TV series with Yancy Butler that was based on the Top Cow comic book without Yancy Butler.
Batman Under the Red Hood: SF Signal has a review of the just-released DVD.
Donald E. Westlake: Whether writing under his own name or his many pseudonyms, Westlake is one of my favorite crime-and-caper writers.
Click to continue reading Weekend Reading: Breyfogle, Batman, Whedon & Wild Cards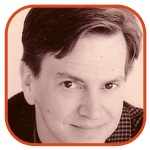 Posted by Tom Mason Categories: Editorials, Interviews,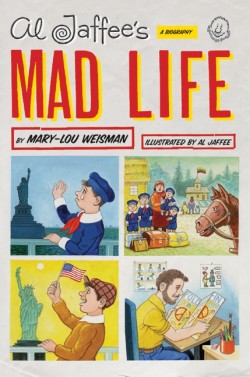 "Is this a follow-up post about Al Jaffee?"
"No, it's my grocery list. The internet will publish anything."
In an earlier post about MAD Magazine's Al Jaffee, I reprinted a biographical piece he'd written in the early 1960s.
Jaffee wrote that he spent 6 years in Lithuania as a child with his Mom. His Dad stayed in the US but dutifully mailed Al's beloved comic strips to him overseas. The story sounded like a fascinating morsel and I wanted to know more. And there is more. A lot more and it reads like a page-turning thriller.
Danny Fingeroth, the Senior VP of Education at MoCCA, the Museum of Comic and Cartoon Art in New York, sent me a note about the post and told me about Al's upcoming biography, Al Jaffee's MAD Life. The book, written by Mary Lou Weisman, "covers the story of his chilling six years in Lithuania with his mother (as well as the rest of his life and career, of course)," says Fingeroth. And what a life that was (and still is, fortunately).
Click to continue reading Al Jaffee's MAD Life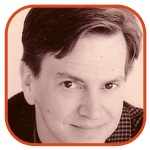 Posted by Tom Mason Categories: Editorials, Interviews, Movies, Reviews, Television, Independent,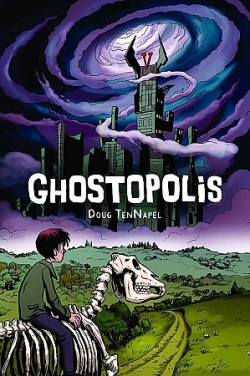 If you want to know where the future of TV and games is headed, check out this piece at Gaming Business Review by my old buddy Chris Ulm. A co-creator of Rune, co-founder of the Ultraverse (it was his idea), and now the CEO of Appy Entertainment, he thinks a lot about those kinds of things.
This'll get you started: "The living room right now is a no-man's land of standards and cables, universally poor and inconsistent user interfaces, huge numbers of channels, multiple boxes of hardware, hated cable companies, and multiple video game systems, each with its own proprietary hardware and expensive software."
Scott Pilgrim: John Scalzi explains the failure of Edgar Wright's movie in terms we can all understand: the value of nerd-love.
The Cleveland Show: Tom Spurgeon's brother interviews voice actor Kevin Michael Richardson, the voice of Cleveland Jr. and countless other characters.
Click to continue reading Weekend Reading: App TV, Scott Pilgrim, Scooby-Doo and Brian Keene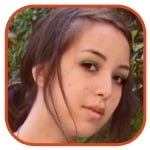 Posted by Robin Paulson Categories: Interviews, Television, Marvel Comics,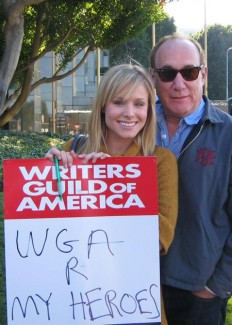 With Disney's dominant force among television airwaves (Disney Channel, ABC, ABC Family), it's no wonder that one of the first moves the company does with its newly acquired Marvel characters is get them on the small screen.
Earlier today, Marvel Entertainment announced the creation of their new TV department, and they've appointed comic book and television writer (Heroes, Lost) Jeph Loeb as the executive vice president. Loeb's duties include "overseeing the development of live-action and animated Marvel TV series."
"I couldn't be happier to accept this new position at Marvel Entertainment, working with both Dan [Buckley] and Alan [Fine] to deliver exciting, cutting edge television projects. Marvel continues to break new ground in storytelling in both their comic book and film ventures, so, along with everyone here, I'm excited to bring the same brand of excitement into homes across the globe," Loeb said of his new position.
Perhaps most importantly, does it disappoint or excite you that this guy penned Commando and Teen Wolf?
Read More

| Splash Page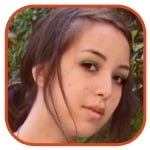 Posted by Robin Paulson Categories: Interviews, Television, Image Comics,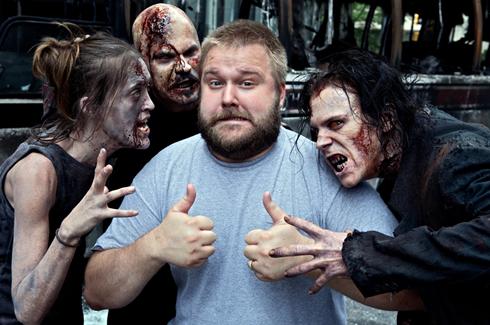 "I was telling my manager that I want to walk around on set and look at all the actors and just be like, 'Oh yeah, I've killed you and I've killed you and you don't last very long in the book. Sorry!' I am seeing a lot of characters who aren't in the book anymore, and I think that's kind of cool."
- The Walking Dead writer Robert Kirkman reflects upon working with old characters on the set of the comic book's television series adaptation.
(Make sure to check out other notable quotes.)
Read More

| USA Today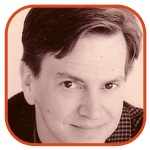 Posted by Tom Mason Categories: Editorials, Interviews, Reviews, IDW Publishing,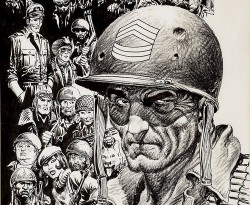 Welcome to the weekend on the internet. Let's get it started with Mr. Joe Kubert.
I had the pleasure of working for a company that published one of Mr. Kubert's books (Abraham Stone) and got to hang out with him a little at Comic Con International one year. Just a great, great guy, as well as a fantastic artist. Marty Pedler at Bookslut has a new interview with him, and if you haven't read it yet, get over there. Here's a little snip: "I still feel that if it's not a children's medium, it's at least a young person's medium—despite the fact that the average person who reads comic books is now, I'm told, probably in their early twenties. Maybe it's because I'm an old fogey, I don't know, but I still feel a little strange and awkward when I see stuff that's so blatantly sexual."
Click to continue reading Weekend Reading: Star Wars, Star Trek, Scooby Doo and Joe Kubert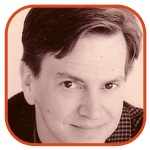 Posted by Tom Mason Categories: Editorials, Interviews, Independent,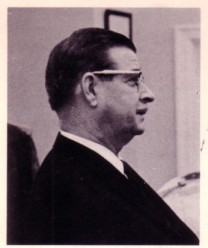 It's easy to toss around the word "genius," especially when it comes to comics. We all have our favorites and we all like to think ours are the great ones. But one look at Roy Crane's work and anyone can see that he definitely was worthy of the "genius" tag.
Crane created two great adventure classics, Wash Tubbs (which later became Captain Easy) and Buz Sawyer, with Wash being called the first true newspaper adventure strip. He's been dead for 30 plus years, but looking through his strip work, you can see his influence in comics from Milton Caniff to Alex Toth to Howard Chaykin. Even the modern strip, Rip Haywire by Dan Thompson shows a Crane influence as does Randy Reynaldo's Rob Hanes.
And in a classic Comics Journal interview, Art Spiegelman calls Crane an influence on Jack Kirby.
Continuing my series on cartooning and cartoonists, Roy Crane wrote about himself and his work back in 1964. This is pulled from an oversized saddle-stitched magazine from Allied Publications with the creatively-challenged title These Top Cartoonists Tell How They Create America's Favorite Comics. It featured an introduction by Beetle Bailey's Mort Walker and was compiled by Allen Willette.
Here's Crane on Crane:
Click to continue reading Roy Crane, Wash Tubbs, Captain Easy and Buz Sawyer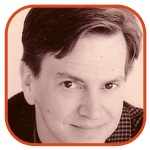 Posted by Tom Mason Categories: Conventions, Editorials, Interviews, Movies, Reviews, Television, Independent,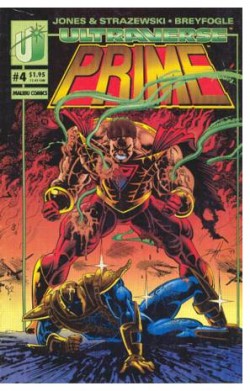 Comic Con International in San Diego is closer than you think. Years ago, I started compiling my own list of convention secrets starting with a great place to go to the bathroom that's tucked away in a corner, just minutes from the convention floor, and no one seems to know about it. Then I read the list compiled by Tom Spurgeon at The Comics Reporter and I am ashamed of my own ineptitude. If you're going to the con this summer, you need to read Tom's list of 135 tips.
After you've finished reading Tom's tips, here are a few other links to brighten your weekend…
Want To Be A Writer?: Of course you do. Who doesn't? Step into any cocktail party or backyard barbecue and it's full of people bursting with ideas, if only they can find someone who could take a few minutes to write it all down for them. The real trick is finding places that might be interested in publishing something once it's all written down. If you feel like writing some stuff down, John Scalzi (the Hugo Award-winning sf author) and Wil Wheaton (yes, that Wil Wheaton) have joined forces to create a writing contest that's win-win-win for all. Maybe even you.
Click to continue reading Weekend Reading: Comic Con International, Tom Peyer, Ultraverse and Paul Cornell
© Gear Live Media, LLC. 2007 – User-posted content, unless source is quoted, is licensed under a Creative Commons Public Domain License. Gear Live graphics, logos, designs, page headers, button icons, videos, articles, blogs, forums, scripts and other service names are the trademarks of Gear Live Inc.