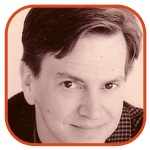 Posted by Tom Mason Categories: Editorials, Interviews, Video Games, DC Comics,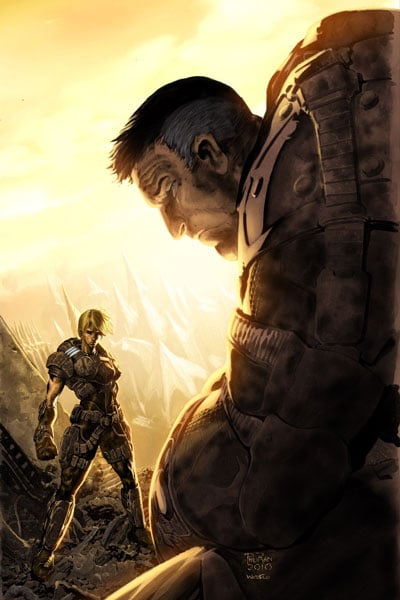 One of my DC pals, Jim Chadwick, is a Wildstorm editor making the switch to DC's Digital Comics division in 2011. One of his print books, Gears Of War #15, goes on sale this week. Written by NY Times' best-selling author Karen Traviss (she also writes the GoW novels) and illustrated by Colin Wilson, Chadwick posted on Facebook "I'm very proud of this one and you should buy it!"
Author Karen Traviss wrote about the stand-alone issue on her blog, and lays out the schedule of her upcoming work on the series. I like her enthusiasm: "It's not the first comic I've written (I'd turned in two DLS scripts before we had to change the schedule, and those really were my first) but it's my debut on the shelves, so that matters to me. Some of my writer friends find it odd that I set such store by comics given my career, but I just do." She also has mad props for artist Wilson.
For more info on Traviss, here's a solid interview with her from Edge.
As a stand-alone issue in the Gears Of War pantheon, I'm checking this one out.
[Artwork: Cover to Gears of War #15]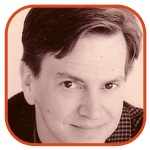 Posted by Tom Mason Categories: Editorials, Interviews, Dark Horse Comics,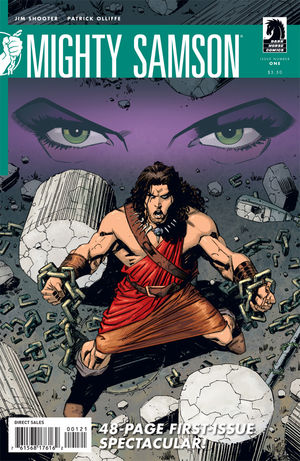 Here's a comic that might be flying under your personal radar that I think merits a look. Mighty Samson is part of Jim Shooter's Gold Key revival at Dark Horse (which also includes Magnus, Turok and Dr. Solar) but it's the only one of the bunch that was never part of Valiant.
This relaunch of the classic character is spearheaded by Shooter and his co-writer J.C. Vaughn, and illustrated by Patrick Olliffe (who does pencils and inks).
Set 500 hundred years after the end of the world in a now-primitive city known as N'Yark, Mighty Samson is filled with "mutated monsters, marauders, and savage subhuman predators." From the ashes of those ruins rises a super-strong champion, Samson, who will defend and protect his piece of the apocalypse from all comers, including the barbarian hordes from across the bridge in Jerz.
It's N'Yark vs. Jerz – a battle as old as time itself! I'm biased because I've met Shooter a couple of times, I'm friends with J.C. Vaughn and I used to work on projects with Patrick Olliffe. That's one heckuva bias, but I also know they can bring the goods, so I'm in.
Here's an interview with Dark Horse editor Chris Warner talking about the series.
And here's a preview of the interiors of the first issue that's on sale now.
Now go and get yours and let me know what you think.
[Artwork: Patrick Olliffe's cover Mighty Samson #1]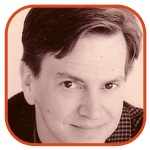 Posted by Tom Mason Categories: Interviews, Marvel Comics,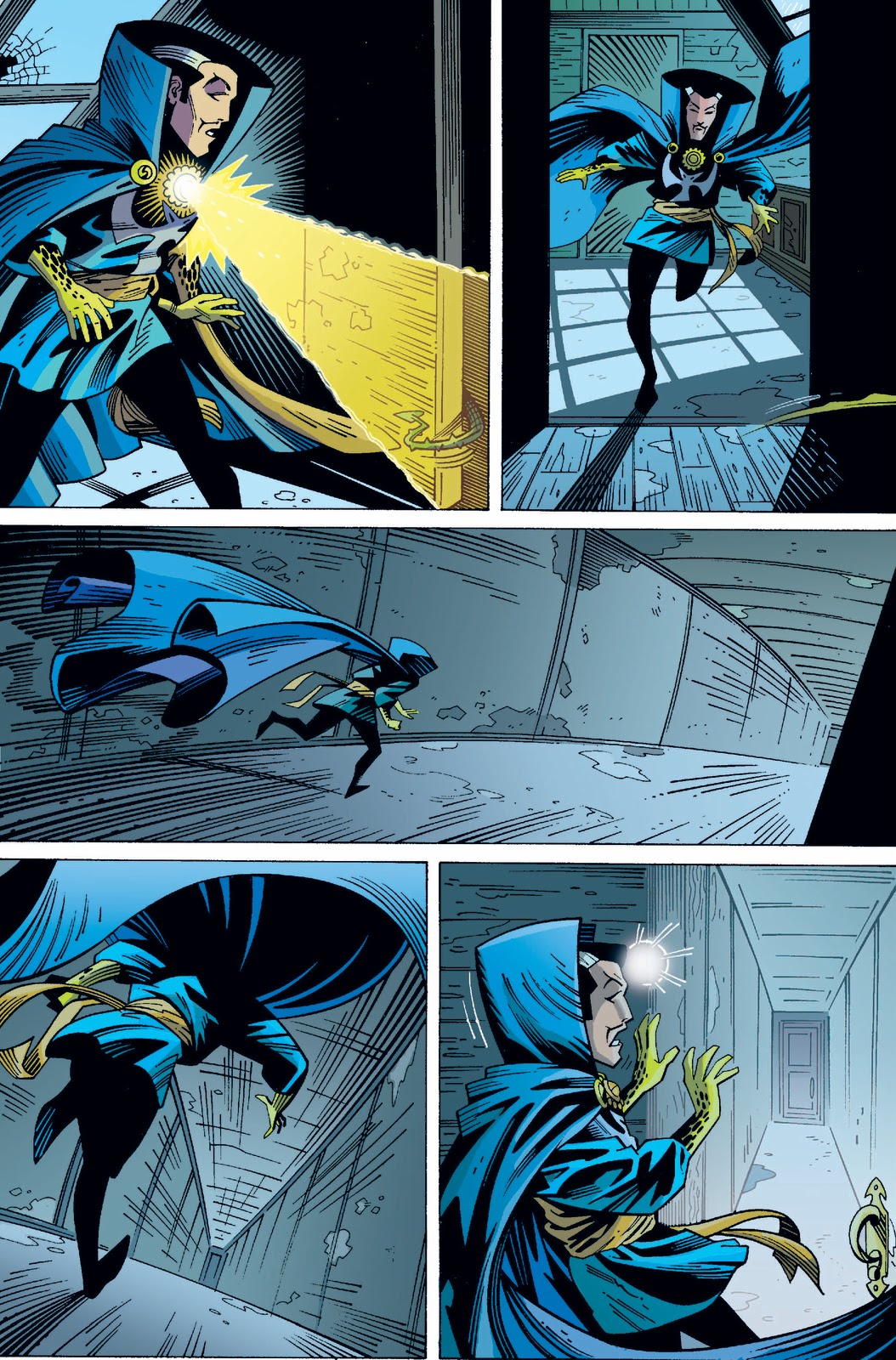 One of my favorite comics back in the 1980s was an independently produced gem called Eagle from writer Jack Herman and artist Neil Vokes. Neil's carved out quite a career for himself since then working for all of the big publishers and becoming a fan favorite.

Coming up in February, Neil teams up with writer Roger Stern (Amazing Spider-Man) for a Dr. Strange one-shot called Doctor Strange: From The Marvel Vault #1.

Going back into the continuity archives, this issue tells the story of Dr. Strange's first night in the house that would become his Sanctum Sanctorum for many years (the weird old brownstone at 177-A Bleecker Street in Manhattan).

Marvel's solicitation copy says "But what eerie secrets does the building hide? What lurks within its walls? Is it...haunted? Now, at last, the full story of Doctor Strange's first night in his Sanctum Sanctorum stands revealed."
Hopefully, Dormammu will make an appearance behind one of the doors!

Vokes has a nice, spooky style that's perfect for Dr. Strange and since the story is set back in the Manhattan of the 1960s (the Ditko version of Manhattan), I wanted to find out more.
Click to continue reading Q&A: Neil Vokes And Dr. Strange #1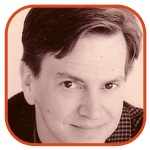 Posted by Tom Mason Categories: Editorials, Interviews, Movies, Television, DC Comics,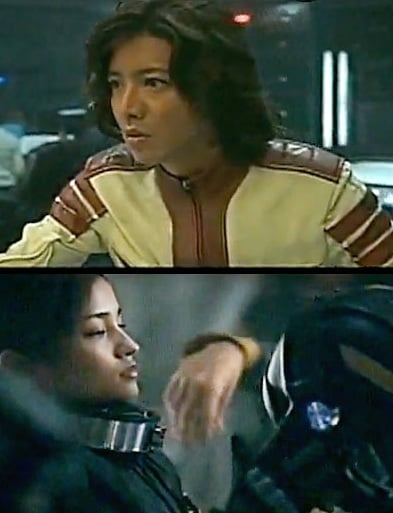 Movies, TV, and video games! This week had it all. And even some stuff about comic books. Let's take a look:

Star Blazers: There's a new live-action Star Blazers movie coming, and Forces of Geek has 7-minutes of it. You know you want to see it, twice.

Mike Grell: Here's a short interview with the writer/artist on Warlord and Jon Sable Freelance. "Grell plans more with his popular Jon Sable character and has hopes that Starslayer may make its way to the movies."

New Comics Friday: Gary Tyrrell at Fleen catches up on some webcomics he was previously unaware of.

Raven: Comic Book Resources is reporting that the CW is interested in a TV series on the mysterious Teen Titans character. This is a way better idea than Aquaman or Green Arrow. I also like it because that means my pal Marv Wolfman gets some checks (as does George Perez) for creating her.
Click to continue reading Weekend Reading: Star Blazers, Shazam! And Monty Python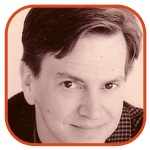 Posted by Tom Mason Categories: Editorials, Interviews, Reviews, Television, DC Comics, Image Comics, Independent, Marvel Comics,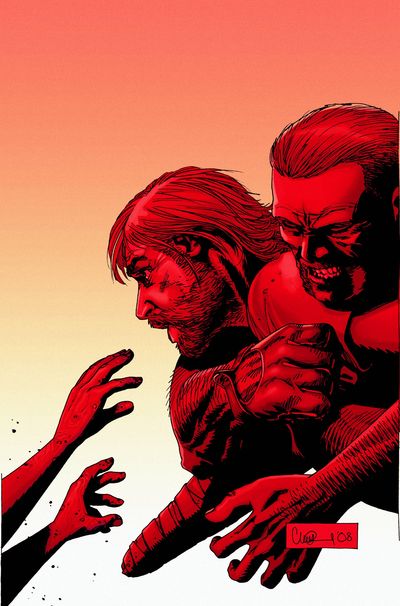 Happy Halloween to all of you!
My costume this year is simple - I'm going to walk around with my iPad and call myself The Future Of Comics. Which, I admit, is something I do pretty much every day.

First off, congratulations to my pals at Boom! Studios and their sales on Stan Lee's Soldier Zero #1. And kudos to Boom for sharing their actual numbers.

And if you'd like a 10-page freeview of the November release of Stan Lee's The Traveler #1 by Mark Waid and Chris Hardin, Scoop has that for you too.

Let's see what else is out on the internets...

Zombies: Pop culture historian Jim Beard writes about the Walking Dead phenomenon that will soon be sweeping the nation thanks to the new AMC TV series.

Beard, by the way, is the editor of a new anthology that looks back at the Batman TV series of the 1960s, Gotham City: 14 Miles.
Click to continue reading Weekend Reading: Halloween, Stan Lee, and The Walking Dead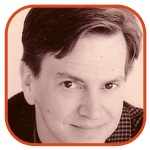 Posted by Tom Mason Categories: Editorials, Interviews, Reviews, Television, DC Comics,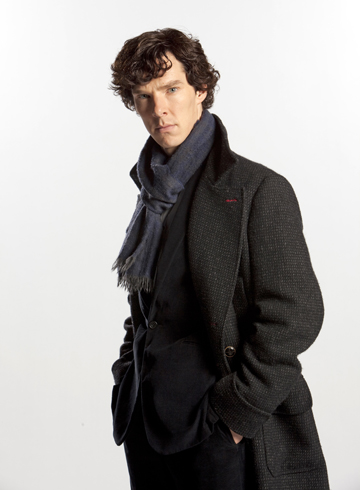 It's all over the internets that the acclaimed business site iCV2 has invoked the "suck" word to describe direct market comic book orders for Q3 2010.

Offering your captive audience books they don't want and prices they can't afford no longer seems to be a viable strategy. What lessons will anyone take away from this? Cue another Metamorpho relaunch in 3...2...1...

Let's see what else is out on the internets...

Gardner Fox: The prolific writer is said to have written more that 4000 comic book stories. He co-created The Sandman, created the concept of Earth-2, wrote Batman, Hawkman, The Flash, Justice Society of America and many, many more. He also had a career as a writer of many so-called "sleaze" paperbacks. Paul Bishop has a nice look at a bunch of them. So many of them in fact, that you might think of the author more as "Gardner Foxy."
Click to continue reading Weekend Reading: Sherlock, Gardner Fox, Atlas Comics and Watchmen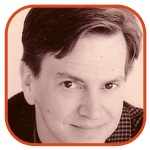 Posted by Tom Mason Categories: Editorials, Interviews, DC Comics,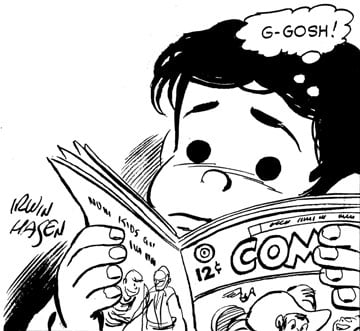 Artist Irwin Hasen was the co-creator (with writer Gus Edson) of the long-running comic strip Dondi, the poor little orphan boy who never aged in his 30+ year run (1955-1986).

But Hasen's career goes back to 1940 when he started in comic books, drawing for Harry "A" Chesler's shop. His later work includes Green Lantern, Justice Society and Johnny Thunder for DC and he's credited with creating one of my favorite old-school DC characters, Wildcat.

Now he's the subject of a new documentary: Irwin: A New York Story that's debuting as part of FilmColumbia in up in Columbia County (about two hours north of NYC) this weekend, October 24 at 1 pm at the Morris Memorial Theater.
Click to continue reading Irwin Hasen: A New York Story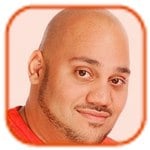 Posted by Andru Edwards Categories: Interviews, Movies, Marvel Comics,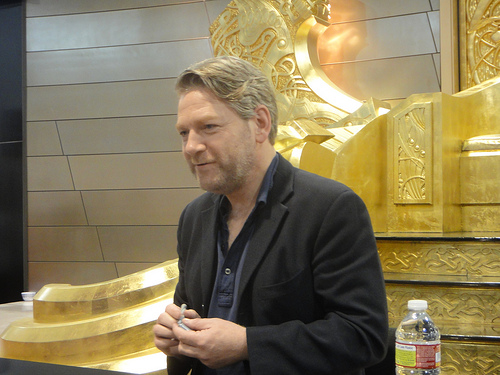 Kenneth Branagh believes Thor is like a Shakespeare play.
The actor-and-director - best known for his adaptations of Shakespeare's plays - says he took on the job of directing the forthcoming superhero movie, because it reminded him of the English playwright's works:
"I read the script and saw an epic adventure with, at the centre, human dynamics - which for me is what really works in comics. I looked at the relationships and saw brothers, mother, father and sons: the tight royal circle. When you get down to it, this is pure Shakespeare it's a great drama about familial problems concerning those who possess great power."
Click to continue reading Kenneth Branagh Explains Why He Directed Thor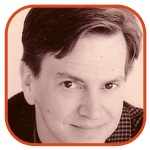 Posted by Tom Mason Categories: Conventions, Editorials, Interviews, Reviews, DC Comics, Independent, Marvel Comics,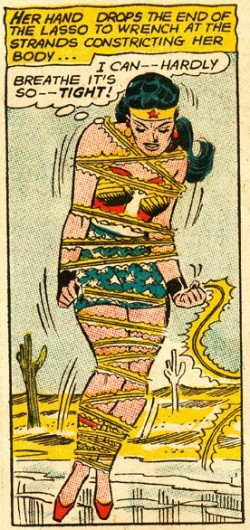 Doesn't everyone who's not there wish they were at the New York Comic Con this weekend? Or is it just me?
Big announcements all across the board. Marvel and DC are cutting prices which won't boost sales enough for the Big Two to make the same amount of money. But it's good news for non-Big Two publishers who can try to tap into the money customers are saving and steer it their way. I'm looking at you Boom!, Dynamite, Moonstone and IDW.
DC's also cutting the story count down to 20 pages. Since there aren't that many paid ads anymore, anyone want to wager on when the $2.99 printed comics go from 32 pages down to 24 to further reduce costs?
And in the wake of his supervisor stepping down, Bob Wayne's been given a promotion and stays in New York. Well played.
At Project Child Murdering Robot, Ricky Sprague has some thoughts about the new Wonder Woman TV series in development by David E. Kelley (Ally McBeal; Boston Legal). His advice: "Please don't shy away from her glorious bondage past."
Toasting Toth: Who doesn't love Alex Toth? John Kricfalusi posts panels from a really nice story and breaks down his love for it.
Toth II: Daniel Best at 20th Century Danny Boy has some great information of Alex Toth and the artist's time in Australia. Bonus: lots of Toth artwork.
Click to continue reading Weekend Reading: Wonder Woman, Alex Toth, NYCC and Star Wars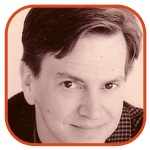 Posted by Tom Mason Categories: Interviews, Marvel Comics,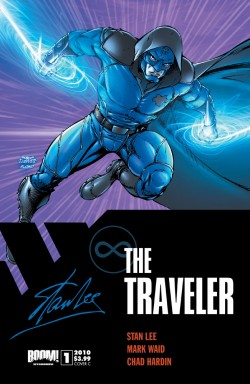 I met Stan Lee once. (And I tell this story all the time, so if you've heard it before, feel free to move along.)
After Marvel Comics bought Malibu Comics, a big dinner was orchestrated at Chinois, a fancy restaurant in Santa Monica. All the big Marvel New York executives – all now long gone – were there, and so was Stan Lee. Malibu was represented by Scott Rosenberg, Dave Olbrich, Chris Ulm and myself.
Stan came over and introduced himself to me and then said, "I always forget, who bought who? I need to know if I have to kiss your ass or you have to kiss mine!" I could not have loved him more.
Since he left active duty at Marvel Comics and became their elder statesman, a media go-to guy, movie cameo expert and starter of other companies, he's tried to duplicate his prior success at running Marvel. I think he likes to keep busy, has a ton of ideas floating around in his head, and has the ability to find outlets for them, and no trouble finding people who want to work with him. We should all live such a charmed life.
Click to continue reading Stan Lee's The Traveler
© Gear Live Media, LLC. 2007 – User-posted content, unless source is quoted, is licensed under a Creative Commons Public Domain License. Gear Live graphics, logos, designs, page headers, button icons, videos, articles, blogs, forums, scripts and other service names are the trademarks of Gear Live Inc.