Friday December 10, 2010 11:19 am
Wildstorm: Gen 13 #1 @ 299,000 Copies (1995)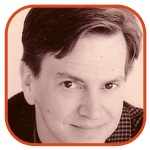 Tweet
Posted by Tom Mason Categories: Editorials, DC Comics, Image Comics, Independent,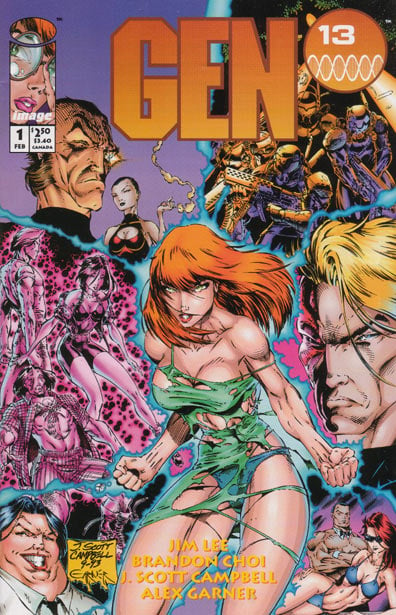 Wildstorm – the once-formidable imprint of DC Comics - is officially shutting down this month and that makes me sad.
I have friends who work there (many of whom I'm happy to say are staying on to work for the corporate parent), but I was also present at its fairly official formation.
I was sitting in Marc Silvestri's beachfront apartment in Malibu, attending a meeting of the Image founders while they were putting together what would become Image Comics. I was there as a representative of Malibu Comics along with Malibu Publisher Dave Olbrich and Editor-In-Chief Chris Ulm.
Image was represented by Silvestri, Rob Liefeld, Todd McFarlane, Erik Larsen, Jim Valentino, Jim Lee, and Whilce Portacio. Hank Kanalz was also there. He was Rob's co-writer on the soon-to-be published Youngblood #1, and years later eventually became the head of Wildstorm. (I have a photo of Hank videotaping the meeting so there's archival footage lurking somewhere.)
Dave and Rob had known each other for years, and if you corner Dave at a convention, he can tell you the story of how Malibu nearly published a version of Youngblood #1 years before the formation of Image, and before Rob started working for Marvel.
Image had scheduled several meetings at the beach that day and Malibu Comics was the first one. The publisher of Wizard, Gareb Shamus, would later drop by, as would Harold Anderson from Anderson News, the newsstand distributor.
I listened as the Image Founders talked about their plans for the future, talked about their individual books and the empire(s) they were creating. And I heard Jim Lee talk about the creation of what would become the Wildstorm Universe, and saw some of the preliminary artwork.
So I was there at the very beginning (and I claim no credit for the creation of Image or its affiliate studios in any way – that's all on the original Founders; I was just a guy sitting on the couch taking a few photographs).
And now here I am at the very end (though not at anyone's beach house), watching as Warner Bros. shuts it down and closes out an important chapter in independent comics (though that independence disappeared when Warner bought the company from Lee in 1998).
But I will leave you with this.
According to March 1995 circulation figures, Wildstorm's Gen 13 #1 (published by Image) sold 299,624 copies, making it the 5th highest-selling comic of the month (behind 4 of Marvel's X-Men titles). DC's best-seller sold 233,338 copies (Superman #100 at $3.95); Marvel's highest was in the #1 spot, Mutants: Amazing X-Men #3 at 353,730; Dark Horse had Star Wars: Dark Empire II #4 at 125,875; Valiant had Ice Age #1 (a Magic: The Gathering title, not one based on the animated film series) at 174,083; and Malibu, despite still publishing the Ultraverse, had Star Trek: Deep Space Nine #20 at 36,256 as their best seller.
In the Top 10 for the month, Marvel had 8 books, Image had 2 and DC had none.
Granted this was only March 1995, but the year-to-date marketshare broke down as follows: Marvel (36%), DC (18%; 1/2 of Marvel's!), Image (13%), Dark Horse (5%), Valiant (4%) and Malibu (3%).
For the month, there were 634 titles solicited. Marvel had 119, DC had 69, Image had 32, Valiant had 26, Dark Horse had 26 and Malibu had 18. Image had more than 2/3 of DC's marketshare with less than half the number of books.
With a first issue of Gen 13 coming in at 299,624 and being one of two Image titles (Spawn #30 @ 258,112 copies was the other one) in the Top 10 at a time when DC had none, you can see why DC would eventually be interested in acquiring Wildstorm. That same month, Wildstorm also had Wetworks #7 @ 137,927 copies (which outsold Batman #518 for the month and would've been the #4 DC title) and Gen 13 Rave @ 102,106 copies (which outsold Azrael #4 and would've been the #7 DC title).
Fare thee well, Wildstorm. You had a good run!
[And at least the imprint is going out with a bang. Here's Bleeding Cool with an update on the last Wildstorm books out the door.]
[If you love facts and figures, be sure to head over to John Jackson Miller's The Comics Chronicles for more stats than Major League Baseball.]
[Artwork: (top) Cover to Gen 13 #1, © DC Comics; (bottom) Jim Lee (l) and Rob Liefeld (r) plot the future of Image Comics @ Marc Silvestri's, photo © Tom Mason]
© Gear Live Media, LLC. 2007 – User-posted content, unless source is quoted, is licensed under a Creative Commons Public Domain License. Gear Live graphics, logos, designs, page headers, button icons, videos, articles, blogs, forums, scripts and other service names are the trademarks of Gear Live Inc.