Saturday July 18, 2009 10:13 am
WEEKEND READING: WATCHMEN'S MALIN AKERMAN, WAYNE BORING, WOLVERINE, and MEGAN FOX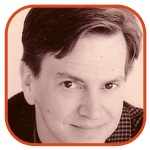 Tweet
Posted by Tom Mason Categories: Editorials,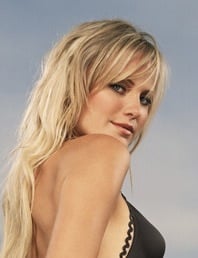 How can it be anything other than a great week when the internets are packed with Malin Akerman swimsuit pictures, an appreciation of classic Superman artist Wayne Boring, a look at best and worst futuristic cop cars, British comics legend Leo Baxendale talking about himself and Bash Street, and Shaolin Robots? Well, it just doesn't get any better. Read and click your weekend away!
WATCHMEN'S MALIN AKERMAN: The boys (and girls) over at Short List know exactly what fanboys want. They've put up a five-click gallery of Malin Akerman (you might know her as Silk Spectre from Watchmen) in the latest swimwear. She looks like she eats right, gets her precious eight hours of sleep, and exercises. It's the next best thing to Watchmen 2.
WAYNE BORING: Over at his blog, John Kricfalusi (yup, that Ren and Stimpy guy) does a fun write-up of his favorite Superman artist. Start with this: "To me superheroes are an American tradition and the more preposterous they are the more I like them. Superman has to be the most preposterous of them all and he deserves the most preposterous artist to bring him to life with absolute stiffness."
COP CARS: Over at the Society For The Advancement of Dave blog, Dave Campbell posts The Best and Lamest Futuristic Police Vehicles – from Robocop and Blade Runner to Mad Max and The Road Warrior, Dave diagnoses what's awesome, and what's not, about the cop cars of the future.
STAR WARS PLUS MORE: Is it possible? Are Star Wars, Star Trek, The Matrix, and Harry Potter actually the same movie? Brandon Root explains over at the Spiteful Critic.
MEGAN FOX: Funny Book Fanatic Dave Olbrich, who posts about as often as a Frank Miller comic book ships, would like everyone to know that he loves Megan Fox. He's probably not alone.
LEO BAXENDALE: The creator of The Bash Street Kids for the UK's classic comic, The Beano, tells TheTimesOnline how he did it.
[h/t The Bloghorn]
SUPERGIRL: The first question you need to ask yourself is "What the heck was Supergirl doing checking out that girl's rack?"
ROBOTS: Mattias Adolfsson is a Swedish artist who draws with a Namiki Falcon fountain pen. I love his stuff, and be sure to check out his Shaolin Robots series.
SPIDER-MAN MONEY: I'll spend the first of these at this year's Comic Con International.
WOLVERINE: The X-Man declares New York too small-time for him and ponders what to do in the big city while Spider-Man frets. The Comics Curmudgeon has the details, packed with the usual funny insights.
THE MARK SANFORD FAMILY CIRCUS: Courtesy of Princess Sparkle Pony, one of the greatest mash-ups ever. Language could be NSFW, so proceed with caution. If you're drinking something, put it down before clicking.
That's it for this week, my internet pals. See you next time!
[Photo: From the pages at Short List. I've edited it down for just a sampling so I don't pirate the whole thing. Click the link for the whole pic.]
© Gear Live Media, LLC. 2007 – User-posted content, unless source is quoted, is licensed under a Creative Commons Public Domain License. Gear Live graphics, logos, designs, page headers, button icons, videos, articles, blogs, forums, scripts and other service names are the trademarks of Gear Live Inc.