Sunday February 5, 2012 10:12 am
Weekend Reading: Watchmen, Shazam!, Archie and Image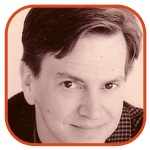 Tweet
Posted by Tom Mason Categories: Conventions, Editorials, Movies, Reviews, DC Comics, Image Comics, Marvel Comics,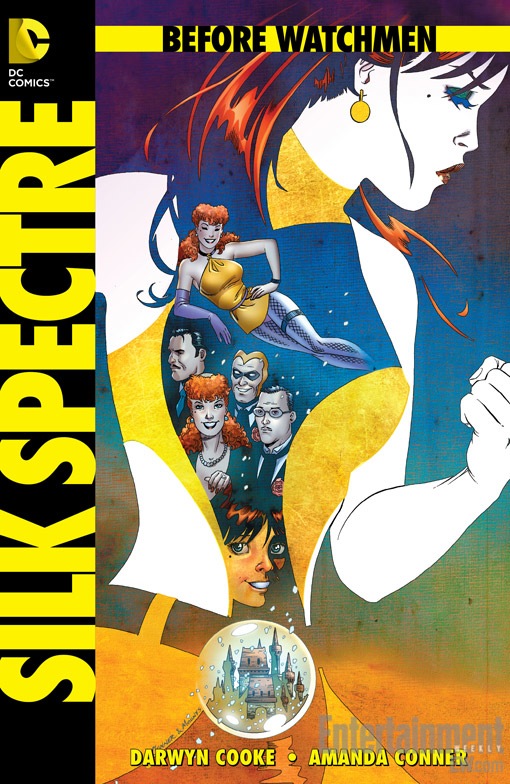 Watchmen! Shazam! Archie! Oh my goodness! Could a weirder week get any weirder? Oh, it can. It's only February.
Here's a few things to read until the Super Bowl fever hits you and, oh, wait. No one reading this cares about sports!
Well, of course DC was going to do Watchmen prequels and create more Watchmen-related graphic novels. The series will never be considered out-of-print (and now with online availability, you can get it digitally 24/7/365 so it will truly be "in print" in perpetuity). Since it's a thing that can't be stopped, I wish the creators well and I wish the original creators well as well (and hope they're being compensated for the reuse of their creations). Forbes, the journal of the 1% weighs in with the "It can't be wrong if everyone's doing it" argument. Although Before Watchmen has to be one of the least grabby titles in modern comics history.
Michael Cavna at Comic Riffs, the Washington Post blog, collects various opinions on the coming new era of Watchmen prequels.
Here's the Daily Beast on the behind-the-scenes soap opera at Archie. Once you realize that this is all about controlling the privately-held company, it starts to fall into place.
And 20th Century Danny Boy (aka Daniel Best) has some juicy stuff worth reading, Archie-wise, including some legal documents that paint a vivid picture of a dysfunctional workplace that goes beyond taking red staplers.
DC announced they feel the need to change the name of venerable Captain Marvel to Shazam! Maybe next they'll be changing Superman to "Up, Up And Away!" Still, it sounds like only the licensing and legal people were confused and couldn't understand how a product with Shazam! in the title featured a character called Captain Marvel.
Image Expo is coming up on February 24-26. Forces of Geek breaks down all the programming for the big 2-day event. If you love Robert Kirkman, Ed Brubaker, Brian K. Vaughan, John Layman and Eric Shanower, this looks like the place to spend your weekend.
Early Word, the website geared toward librarians, has the early word on a number of John Carter of Mars movie tie-ins, many of them comic book related.
Chris Sims has reviewed the first season of Scooby Doo! Mystery Incorporated and declares it "one of the best animated series in recent memory." My five-year-old refers to the series as "the one with everyone in love with each other," so there's that, too.
Michael Sporn posts an old interview with cartoonist Jerry Van Amerongen, creator of Ballard Street.
Professional Republican Clown Newt Gingrich wants to build a base on the Moon. Warren Ellis has a few things to say about that.

The Palomino Blackwing 602 is a legendary pencil among illustrators, cartoonists and animators. It's been revived recently and lots of folks are weighing in about it. Here's Not Like The Camera and No Pen Intended and Drawing With A Squirrel.
Gary Arlington was a major figure in the underground comix of the 1960s. Here's what he's been up to lately.

Longbox Graveyard looks at Steve Gerber's run on Marvel's The Defenders. "Gerber seemed bored by superhero action — when a fight broke out, he'd find an excuse to break away from fist city to show some innocent being rescued, or he'd frame a single, wide shot to get the compulsory action out the way, then cut back to something he found more interesting."
And finally, novelist James Reasoner, a Green Hornet fan, looks at Matt Wagner's Green Hornet: Year One The Biggest Of All Game: "Wagner's doing a fine job with this retelling."
That's all for this week! Use your internets responsibly!
[Artwork: Before Watchmen, © DC Comics]
© Gear Live Media, LLC. 2007 – User-posted content, unless source is quoted, is licensed under a Creative Commons Public Domain License. Gear Live graphics, logos, designs, page headers, button icons, videos, articles, blogs, forums, scripts and other service names are the trademarks of Gear Live Inc.