Friday May 28, 2010 8:05 pm
Weekend Reading: Vertical, Fantastic Four, Cowboys & Aliens and Lost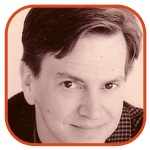 Tweet
Posted by Tom Mason Categories: Editorials, DC Comics, Independent, Marvel Comics, Viz Media,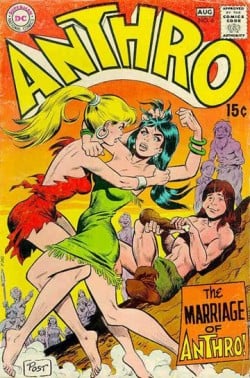 Happy holiday weekend for those of us in the US who love a long weekend, some grilled meat and a cold Pabst Blue Ribbon. And since there's no football game, you can spend that extra time surfing the internet. Here are some links to fill the game-less void:
Vertical: Given the significant changes at manga publishers Viz (massive layoffs) and CMX (DC shuttered the division), it's interesting to read about someone with a little different take on events. Rod Lott at Bookgasm has a chat with Ed Chavez at Vertical (publishers of Osamu Tezuka's Black Jack, among other things). "While I will always say there is plenty of grade-A material to license from Japan available, access to those properties has become quite limited over the last three to four years. I find it curious that this lack of competition has occurred during the recent decline of the U.S. manga market."
Steve Perry: The death of the Thundercats and Timespirits writer is just about the saddest way for a comic book creator to go. Johnny Bacardi exchanged correspondence with him recently, but I don't want to spoil his story, except to say that it's one you'll want to read.
Superman Meets Dan DiDio: "'Gee, you look great, Nelson!" Superman said. "You shaped up a little, got contacts and grew a little beard. Good for you!" Superman had apparently mistaken DiDio for E. Nelson Bridwell, a staffer he had met on previous visits."
The Four Fantastic: Novelist James Reasoner (Texas Wind) has a look at Marvel Masterworks: The Fantastic Four Volume 2 which reprints issues #11-20 of the classic Stan Lee/Jack Kirby run and includes The Impossible Man's first appearance (and that of The Watcher as well). Reasoner says this volume is all prelude, though, because the issues in the next volume "start a three-and-a-half year run that for my money is the best sustained sequence in the history of comics." What he said.
Trevor Von Eeden: Daniel Best has a most excellent post up about Trevor and "Grimm," a story that appeared in Batman: Legends of the Dark Knight #149-153. Illustrated with some stunning pages.
The Professional Cartoonists' Association publishes a magazine called The Foghorn that contains "great cartoons and writing from some of the best cartoon and comic talent in the UK." You can read complete issues online.
Cowboys And Aliens: My old pal Scott Rosenberg's company Platinum has signed with ICM to try to turn its stable of characters into money-making entertainment franchises. Mike Fleming over at Deadline Hollywood Daily (Nikki Finke's essential site) has the details. As always with Finke's site, there's an interesting back-and-forth in the comments section with some obvious hard feelings and cheerleading sockpuppets mixed in with people who don't quite have their facts straight. Fascinating. (If I'm remembering correctly, ICM at one time represented Malibu Comics back in the early 1990s or thereabouts.)
The Crime Clinic: It's a clinic of crime, and I can't wait to go there, courtesy of the Cockeyed Caravan.
LOST: How is the now-classic TV series like a ham sandwich? Daniel Wallace at Geekosity knows.
LOST, Again: Ken Levine, award-winning TV writer, has his review of Lost up and calls it "a retelling of the story of Christ." He makes a convincing case.
Howie Post: I remember years ago as a boy reading a comic strip called The Dropouts in my local paper. The artist, Howard "Howie" Post had a very loose line that was playful and expressive and the strip was really funny. Post also created the classic fanboy favorite comic book series Anthro for DC back in the Silver Age and wrote and/or drew a pile of stuff for Harvey Comics. Tom Spurgeon at The Comics Reporter has Post's obit.
Pro Tip: I like the way artists repurpose stuff.
That's it for this week. Enjoy the internets and text carefully this holiday weekend.
[Artwork: Howard Post's Anthro #6 cover, © DC Entertainment. Image yanked from The Johnny Bacardi Show, of one my favorite comics blogs.]
Related Tags:
anthro, black jack, blogs, bookgasm, cartooning, cartoonist, cartoonists, cmx, comic strip, cowboys and aliens, dc, deadline hollywood daily, ed chavez, fantastic four, foghorn, howie post, icm, james reasoner, ken levine, lost, marvel, nikki finke, osamu tezuka, platinum studios, professional cartoonists' association, review, reviews, scott rosenberg, superman, television, the dropouts, trevor von eeden. crime clinic, vertical, viz, weekend reading
© Gear Live Media, LLC. 2007 – User-posted content, unless source is quoted, is licensed under a Creative Commons Public Domain License. Gear Live graphics, logos, designs, page headers, button icons, videos, articles, blogs, forums, scripts and other service names are the trademarks of Gear Live Inc.