Saturday November 24, 2012 10:37 am
Weekend Reading: Spacehawk, The Dandy, Kirby and Howard Cruse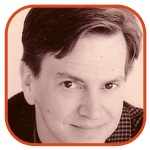 Tweet
Posted by Tom Mason Categories: Editorials, Interviews, Movies, Reviews, Dark Horse Comics, DC Comics, Marvel Comics,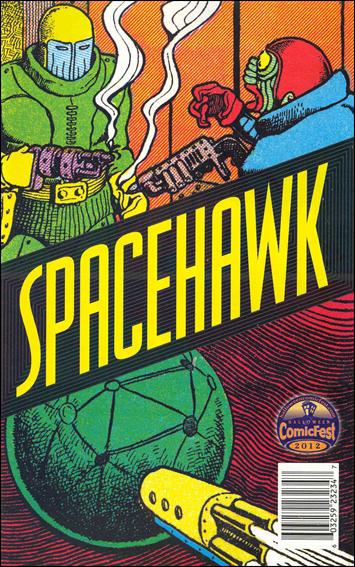 I'm stuffed with the turkey of Thanksgiving, but there's always time to unstuff some of the internets. Let's take a look at things to read between naps.
This has gotten a lot of play, but it's too funny to not link to: Tom Spurgeon at The Comics Reporter has compiled his list of the 10 Least Powerful People In Comics. Number five made me laugh out loud.
And Spurgeon does it again: I think Howard Cruse is one of the great cartoonists to have emerged from the Underground Comix movement. Spurgeon's interview with him is an excellent read.
The Dandy, the long-running British comic book for kids, is getting cancelled in December and the line-up for the last issue is spectacular - 75 stories in a 100 page issue. I want one. Oh yes I do! Lew Stringer shares some details.
Cory Doctorow at boingboing says we should all be reading Basil Wolverton's new Spacehawk collection from Fantagraphics. I can't argue with a word of that.
Spencer Toyama at Comics Beat lays out an analysis of how to be successful at Kickstarter that feels dead-on.
Fans of Terry Pratchett take note: even though the author is dying, he's making plans to continue writing until then and arranging for his Discworld novels to continue.
That same writer in the previous link, Lance Mannion, also reviews The Amazing Spider-Man that's now out on DVD. "It's not as good a movie as either of the first two Maguires. (There's no point in comparing it to the third.) But it's different enough to have earned the right to be judged on its own merits."
Art Spiegelman is profiled in Forbes, a magazine that wouldn't have given his work a second look when he was "just" an underground cartoonist.
Horrorworld likes David Lapham's adaptation of The Strain (Dark Horse) quite a bit: "A winner."
Mike Gold looks at the Hostess Twinkie.
If you're looking for resources to help with your drawing, James Gurney has posted a giant list he's gotten from Dreamworks Animation. It's a great resource for artists in any field.
I loved this interview with illustrator Jennifer Gray Olsen, at Writing and Illustrating.
Animator Mark Mayerson takes a look at Sony's "terms of us" for submissions and finds a lot of flaws. A good legal lesson for freelancers to learn.
Bob Greenberger adds his voice to those who've read Sean Howe's Marvel Comics: The Untold Story. He likes it, but rightly points out there are still some untold stories about Marvel worth telling.
Do you love how Joss Whedon strings together the words that make up his snappy dialogue? He's got some writing tips for you on that:
I love Jack Kirby's work and here's a solid overview of his war comics (especially Our Fighting Forces featuring The Losers) by Nick Caputo.
I love Adrian Tomine's covers for The New Yorker, and Capital New York talks to him about them.
iFanboy likes Freelancers #1 so much they give a shout out to the letterer.
This is my favorite issue of Batman...
Ed Solomon wrote the original Men In Black movie (based on the Lowell Cunningham/Sandy Carruthers comic book). Ed's one of the writers on a new magic-based heist film called Now You See Me that looks very good, trailer-wise.
And finally, because I love British comedy so much, here's a 45-year-old comedy sketch by Morecombe & Wise.
Now, go forth and use your internets responsibly!
[Artwork: Spacehawk by Basil Wolverton]
Related Tags:
adrian tomine, art spiegelman, basil wolverton, batman, bob greenberger, boingboing, comics beat, comics reporter, cory doctorow, dark horse, david lapham, ed solomon, horrorworld, hostess, howard cruse, jack kirby, james gurney, jennifer gray olsen, joss whedon, kickstarter, lance mannion, lowell cunningham, marc mayerson, marvel comics the untold story, men in black, mike gold, sean howe, spacehawk, terry pratchett, the dandy, the new yorker, the strain, tom spurgeon, weekend reading
© Gear Live Media, LLC. 2007 – User-posted content, unless source is quoted, is licensed under a Creative Commons Public Domain License. Gear Live graphics, logos, designs, page headers, button icons, videos, articles, blogs, forums, scripts and other service names are the trademarks of Gear Live Inc.