Saturday July 30, 2011 12:43 pm
Weekend Reading: Kirby, Ditko, Cowboys & Aliens And Marvel Comics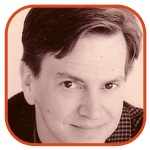 Tweet
Posted by Tom Mason Categories: Editorials, Interviews, Movies, DC Comics, Image Comics, Marvel Comics,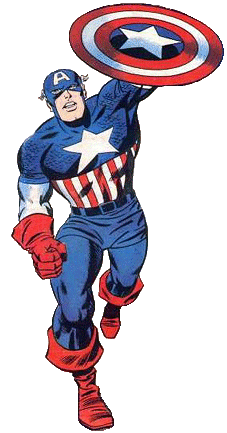 I'm sure you've heard by now that the Kirby family lost its claim in court to the copyright to characters Jack Kirby created. As usual, Tom Spurgeon at The Comics Reporter has the best analysis.
Now let's see what else is out there.
Cowboys: Deadline continues to do the number-crunching on this week's comic book-inspired film, Cowboys & Aliens. The early results show an under-performer.
Blood: And over at Bleeding Cool, Rich Johnston looks at the long journey getting Cowboys & Aliens from concept to screen.
Ditko: Tom McLean at Bags & Boards doesn't post as often as he should, but when he does, it's worth reading. His latest is a review of Blake Bell's Strange and Stranger: The World of Steve Ditko from Fantagraphics. This is a beautiful snip: "Could Ditko be a first-generation fanboy, an 83-year-old whose life was spent obsessing first over comics and later over a juvenile political philosophy that only makes sense within a self-imposed bubble?"
Shadowline: Are you a fan of Green Wake? I'll bet you'll enjoy this brief interview with artist Riley Rossmo.
Zorro: Paul Bishop at Bish's Beat offers up a preview of a non-Zorro character created by Johnston McCulley: The Whirlwind.
Movies: If you love movies based on comic books, what comic book should you pick up to continue the experience? Robin Brenner at Early Word takes a look at Batman, Cowboys & Aliens, Green Lantern, Thor, Captain America and others.
Kos: Daily Kos takes a break from the political commentary and tackles a serious issue plaguing mankind: the worst Star Trek tie-in novels.
Peanuts: Booman also takes a break from politics and dives into the land of Peanuts and Charles Schulz.
Cons: If you're wondering what a Planet Of The Apes panel at the 2011 Comic Con International looks like, wonder no more.
Blog: Terry Sharp is coming back courtesy of Bob Tinnell and Ade Salmon. You can follow along at the Damned To Darkness blog and see how it progresses. A bookmark will be needed for this!

Parker: If you like Rick Parker's cartooning - you might remember him from a long stint on Beavis & Butt-Head - check out this short video about his work.
Super Friends: What was it like to work on the now-classic, then not-so-much animated series from Hanna-Barbera? Bob Hathcock provides the details with bonus Alex Toth name-dropping.

Fantasy Advertiser: I was sorry to hear that Martin Skidmore had passed away recently. Lew Stringer has the story.
David Heath, Jr.: DHJ was one of the more famous fanzine publishers of the 1970s, and an early publisher of the work of Gilbert Hernandez. I did not know that he - Heath - had passed a couple of years ago. Ken Meyer, Jr. shares some memories
Galaxis: with the absence of magazines like Starlog devoted to sf movies and more, noted magazine fan John Zipperer has launched Galaxis to fill the void. Best of all, it's free. Details are at John's blog, Weimar World Service.
Rick Burchett and Greg Rucka: They're launching a new endeavor, Lady Sabre & the Pirates of the Ineffable Aether. "It's about adventure and romance and excitement and, to paraphrase the great Zaphod Beeblebrox, 'really wild things.'" I'm in!

Europe: JT Lindroos at Bookgasm compares a classic Blake & Mortimer adventure by Edgar P. Jacobs, The Yellow M, to a newer one from a new writer: The Voronov Plot. Says JT: "It's always difficult to follow in the footsteps of a popular master, whatever your field. You have to be able to continue the tradition of the originator and to leave your own mark as well, rather than merely mimic the motions of your predecessor."
Yee-Hah!: And Bookgasm's Rod Lott offers up a preview of the forthcoming Graphic Classics: Western Classics that features work by Cynthia Martin, Dan Spiegle, Trina Robbins, and a whole lot more. The preview is illustrated with some nifty interior art.

Sea: If DC's rebooting again, you can bet that Aquaman will turn up. And since he is, Ricky Sprague at Project Child Murdering Robot has a lot of thoughts on that and more. "He is, in other words, sole protector of something like 80% of the planet. He can talk to animals that live in the ocean. This guy is a champion for crying out loud!"
Best Toy Ever: What can't be improved by cigarettes?

And finally, a Missouri School Board is attacking books they can barely read and will certainly never understand and getting them removed from a high school library. "Three of the seven board members weren't present. And only one of the four who voted had actually read the books." Well played, hillbillies. Well played.
That's it for now! Use your internets responsibly!
Related Tags:
aquaman, blake and mortimer, bookgasm, comic con international, comics reporter, cowboys & aliens, daily kos, dc comics, deadline, edgar p jacobs, fantagraphics, film adaptations, galaxis, graphic classics, greg rucka, jack kirby, john zipperer, lew stringer, martin skidmore, marvel comics, movies, planet of the apes, project child murdering robot, rick burchett, riley rossmo, rob lott, san diego comic con, shadowline, sidefeatured, steve ditko, super friends, weekend reading
© Gear Live Media, LLC. 2007 – User-posted content, unless source is quoted, is licensed under a Creative Commons Public Domain License. Gear Live graphics, logos, designs, page headers, button icons, videos, articles, blogs, forums, scripts and other service names are the trademarks of Gear Live Inc.