Sunday April 3, 2011 12:49 am
Weekend Reading: Kirby, Dick Tracy, Godzilla & Jimmy Olsen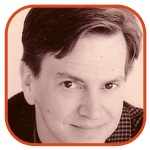 Tweet
Posted by Tom Mason Categories: Editorials, Interviews, Movies, Reviews, DC Comics, Marvel Comics,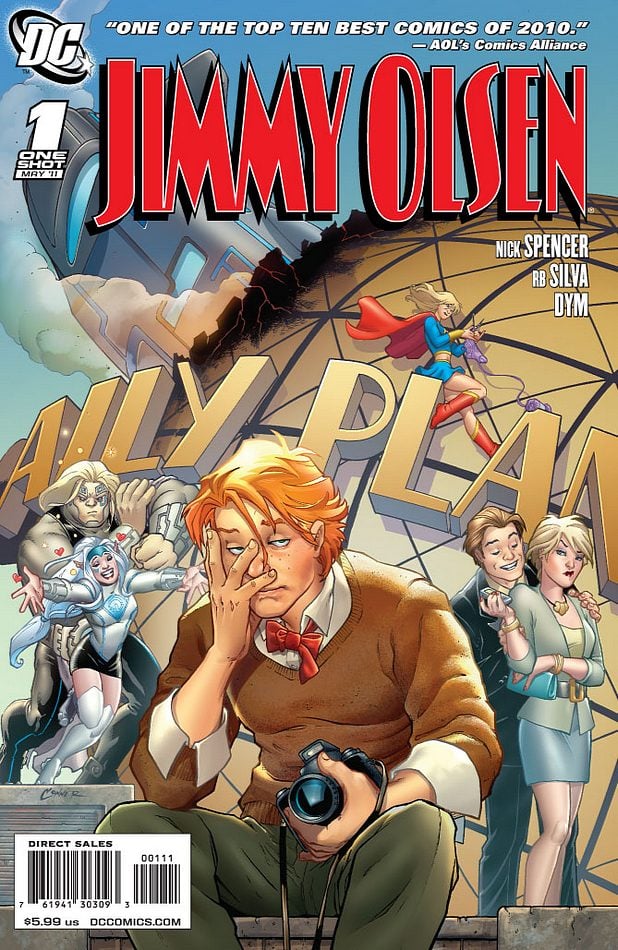 Everyone but me is at WonderCon this weekend. And I know this because of all the Facebook updates and Tweets that keep showing up in my inbox.
For those of us not walking the con floor and buying comics and debating the future of comics, let's see if there's something we can read:
Superman: Nikki Finke prints the letter that the late Joanne Siegel sent to Warner Bros. regarding the Siegel estate's ongoing legal battle over Superman.
For those in need of some history about the current incarnation of the Warner empire, it begins with Kinney Parking Company which "was a New Jersey parking lot company owned by Manny Kimmel, Sigmund Dornbusch and mob figure Abner Zwillman. Prior to its public listing in 1960, it merged with a funeral home company, Riverside, and then expanded into car-rentals, office cleaning firms and construction companies."
Kinney National Services, Inc. "which was formed in 1966 when the Kinney Parking Company and the National Cleaning Company merged. The new company was headed by Steve Ross."
In 1972, Kinney National Company spun off its non-entertainment assets due to a financial scandal over its parking operations and renamed itself Warner Communications Inc.
I wish the Siegels and the Kirby estate all the best in their ongoing legal struggles. I'm amazed that a settlement beneficial to all parties can't be reached.
Kirby: Daniel Best at 20th Century Danny Boy has a look at some fascinating documents from Jack Kirby - handwritten notes from Jack about characters he created.
Bob: Bookgasm's Joshua Jabcuga interviews cartoonist and novelist Bob Fingerman. Bob's zombie novel, Pariah, was named "Zombie Book Of The Year in 2010" and Fangoria called it "Book Of The Month." Pariah comes out in paperback June 28.
Godzilla: Want to know what's up for sale right now? A page of original art from IDW's new Godzilla comic. It's pencilled by Phil Hester and inked by Bruce McCorkindale. And it's a beauty.
Chandler: The Broken Bullhorn has a Forgotten Book worth a second look: a graphic novel of Raymond Chandler's hardboiled detective novel The Little Sister by Steranko and Michael Lark.
Dick 1: Mike Dennis also has a Forgotten Book: a giant hardcover called The Celebrated Cases of Dick Tracy. With the revitalized newspaper strip in the excellent hands of Mike Curtis and Joe Staton, it's a good time to look at some old Chester Gould work.
Dick 2: All Warren Beatty had to do to retain the movie-and-TV rights to Dick Tracy was put on a trenchcoat and talk for 30 minutes. Naturally, Ricky Sprague at Project Child Murdering Robot has a point of view!
Maps: Bob Clampett made detailed diagrams of Warner Bros. When he was there making cartoons. Animator John Kricfalusi posted them.
Battle: Do you remember a movie called Battle Royale? Over at Steve Bissette's website, he's got the inside scoop about why it was never released in the U.S.
Melvin: Rod Lott at Bookgasm likes Volume 3 of John Stanley's Melvin The Monster from Drawn & Quarterly. Sadly, it's the last volume in the series.
Indie: Borders may be dying, but some independent bookstores aren't exactly celebrating. "The biggest challenge for booksellers isn't the Internet, but rent prices, which continue to rise and push out brick-and-mortar stores." Personal bonus: I've been to all the stores profiled in this article, which makes this all about me.
Jimmy 1: Do you know who likes the Jimmy Olsen stories by Nick Spencer and RB Silva? Rich Johnston at Bleeding Cool who says it may be the best comic of 2011. For reals: "The closest I can find to this kind of comic of late is something not too far removed, All Star Superman. Maybe with a touch of Tom Strong. And, yes, it's as good as both, if not better."
Jimmy 2: Do you know who else likes the Jimmy Olsen stories? J. Caleb Mozzocco at Newsarama. "This is, in essence, a novel length adventure with the same spirit, imagination and tone as the best Jimmy Olsen stories from 50 years ago, only written by a grown-up who has mastered comics-scripting for an audience of grown-ups who have mastered comics consumption."
Tavern: Scott Edelman remembers the late Duffy Vohland.
Fell: Over at David Wasting Paper, David interviews editorial cartoonist Paul Fell. I like this: "I draw right-handed. My politics lean toward the progressive side."
Tony: Tony Isabella, co-writer on The Grim Ghost revival from Ardden, reminds that the life of a freelance writer is not always unicorns and gummies.
Peet: You know who was a great cartoonist? Disney artist Bill Peet. Michael Sporn has proof from Peet's many children's books.
Madhouse: Boom! Studios is bringing Planet of the Apes back to comics (yes!) And my pal Rich Handley interviews the writer, Daryl Gregory. (While you're over there, check out Rich's nifty Apes reference books, too.)
Papercutz: My old pal Jim Salicrup runs Papercutz (Hardy Boys, Smurfs). He gets himself interviewed. Here he is talking about something he did when he was 14: "I remember one time when we all went up to interview Bill Gaines and Al Feldstein at Mad Magazine for an article for Kids. I was asking too many questions about Harvey Kurtzman and Al demanded that the tape recorder be turned off." I love stuff like that!
Live: Corey Blake writes about Tom Brevoort's tweets.
Advice: Crime novelist Jamie Freveletti has some advice to creative people who encounter "dreamkillers" in their various "helpful" human forms. He's coming at it from the POV of a novelist, but his advice applies to pretty much everything, even writing and drawing (and lettering and coloring) comics.
Boycott: Author (and occasional comic book writer, The Last Zombie: Dead New World) Brian Keene is urging a boycott of his previous book publisher that's - surprise - not doing the right thing by its talent.
Dorchester: For a complete rundown of Dorchester's horrible treatment of its former authors (and a good lesson for freelancers in navigating epublishing), Jim MacDonald at Making Light has got the goods.
Publish: If you read nothing else this weekend, you should read the pitch for Violet Thunder, a new proposed novel that's the best ever. The author's mom's book club says so. John Scalzi has the details.
And finally, Monty Python's Terry Jones talks about writing an opera for "a telephone, a remote control and two parking meters."
Now use your internets responsibly!
[Artwork: Jimmy Olsen, cover by Amanda Conner, © DC Comics]
Related Tags:
battle royale, bill peet, bob clampett, boom studios, borders books, brian keene, dc comics, dick tracy, dorchester, jamie freveletti, jim salicrup, jim steranko, jimmy olsen, joanne siegel, joe staton, john scalzi, john stanley, marvel comics, michael lark, michael sporn, monty python, nikki finke, paul fell, planet of the apes, raymond chandler, scott edelman, sidefeatured, steve bissette, tom brevoort, tony isabella, weekend reading
© Gear Live Media, LLC. 2007 – User-posted content, unless source is quoted, is licensed under a Creative Commons Public Domain License. Gear Live graphics, logos, designs, page headers, button icons, videos, articles, blogs, forums, scripts and other service names are the trademarks of Gear Live Inc.