Friday January 30, 2009 11:17 pm
WEEKEND READING: John August, Carol Lay, Russell Davies and Wally Wood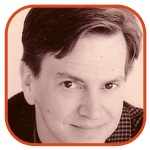 Tweet
Posted by Tom Mason Categories: Editorials,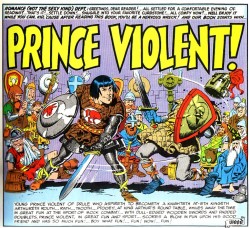 Lots of great stuff popped up on my radar this week. It was tough to narrow it down to just four. But this stuff should keep you busy through the weekend. Happy clicking!
WALLY WOOD: Steve Thompson of Booksteve's Library has launched a new blog about the late, great and tragic Wally Wood. Wood was a regular at EC Comics and his work popped up everywhere in the 1950s and 1960s: MAD Magazine, T.H.U.N.D.E.R. Agents, Sally Forth, Cannon, The Spirit, Witzend and others. He worked as a penciller and an inker and did humorous stuff, super-hero stuff, sci-fi stuff and even stuff for adults only. He was also one of the first comic book artists to start publishing his own stuff. His illustrated "Wally Wood's 22 Panels That Always Work" is a mini-masterpiece of story-telling techniques that's been passed around since the age of the photocopier. He led a sad, unhappy life and ultimately took his own in 1981, but his art is still beautiful to look at years later. Favorite posts from Steve so far include sample art from the proposed Wizard King animated feature and a brief overview of his Thunder Agents comic, Noman. There's lots of great artwork up so far and the promise of more. This is a blog to bookmark and come back to often.
CAROL LAY: Author and cartoonist Carol Lay is the creator of the comic strip Way Lay. Her work has appeared in Weirdo, Newsweek, The New Yorker, The New York Times and The Wall Street Journal. She had a 6-issue run with her own comic book Good Girls for Fantagraphics and Rip Off Press. She's also written the Wonder Woman novel Mythos that was published by Pocket Books. Her latest book though is an illustrated memoir called "The Big Skinny: How I Changed My Fattitude." There's a great interview with her at Salon.
JOHN AUGUST: This isn't something to read, but it's something really good to watch. Screenwriter John August (Go!, Big Fish, Corpse Bride, Charlie and the Chocolate Factory) has followed Joss Whedon's "Dr. Horrible" model and during last year's Writer's Strike, he put together his own pilot called "The Remnants" for $25,000 (that's right, just the three zeroes). It's for a series he describes as "The Office meets The Stand." Already, I've bought into the idea, just on the pitch. In the 11-minute pilot, the world has been altered by some kind of mysterious "thing" that isn't yet revealed. Something has happened at the Grand Canyon, society has devolved into "us" and "them" and the "us's" are scavenging homes for supplies to stay alive while trying to avoid the "thems." And while we don't see any of "them" yet, August assures they're not zombies. I can't say too much more without a visit to Spoilerville, so go spend 11 minutes and enjoy something fun. August has created a funny post-apocalyptic set-up that pokes several genre conventions while keeping you glued to the screen. It stars Enrico Colantoni (from Veronica Mars, Galaxy Quest), Justine Bateman (yup, the Bateman from Family Ties) and Ernie Hudson (from Ghostbusters and Oz).
DOCTOR WHO: Russell Davies is the busiest man in science-fiction television. He's been the head writer and executive producer of Dr. Who since 2005. And he also has similar duties on Torchwood and The Sara Jane Adventures. And he's written a book called Doctor Who: The Writer's Tale. The book details a year in the life of Series 4 – all the behind-the-scenes stuff it took to get all the episodes on the air. It's a must-read for Who fans but also a must- read for anyone interested in how TV gets made. To promote the book, he's launched a website with a real treat for fans. He's put up six scripts from Doctor Who: Series 4 available for free download as PDFs. Relax and read: Voyage of the Damned, Partners in Crime, Midnight, Turn Left, The Stolen Earth and Journey's End. It's like a total access pass.
That's it for this installment. See you next weekend with more great stuff from around the internets.
(Artwork by Wally Wood from MAD Magazine #13, 1954 © E.C. Publications, Inc. )
© Gear Live Media, LLC. 2007 – User-posted content, unless source is quoted, is licensed under a Creative Commons Public Domain License. Gear Live graphics, logos, designs, page headers, button icons, videos, articles, blogs, forums, scripts and other service names are the trademarks of Gear Live Inc.