Friday December 24, 2010 1:05 am
Weekend Reading: Joe Casey, Thor, Dr. Spektor and Drew Friedman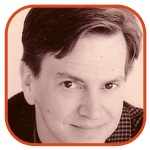 Tweet
Posted by Tom Mason Categories: Editorials, Movies, DC Comics, Dynamic Forces, IDW Publishing, Independent, Marvel Comics,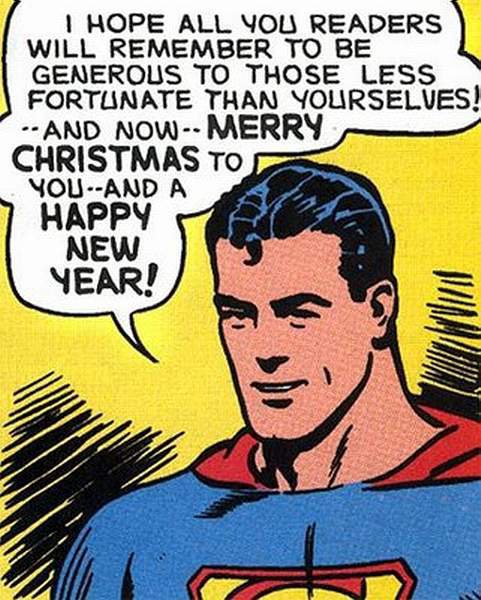 The War on Christmas is nearly done for another year, and there's just enough time left for the War on New Year's. Let's see what you should be reading this week:

Joe: This is simply a great, honest and open interview with Joe Casey, comic book writer/creator and co-creator of Ben 10. Perfect holiday reading from interviewer Tom Spurgeon at The Comics Reporter.

Thor: So there's some controversy from an all-white group that's upset that Marvel has cast an actor of color to play a Norse God in Thor. Ricky Sprague at Project Child Murdering Robot has a thought or two.

Polly: Animator Michael Sporn is happy that Dean Mullaney's new book has arrived (as am I). Polly and Her Pals: the Complete Sunday Comics 1925-1927 comes from Dean's The Library of American Comics via IDW.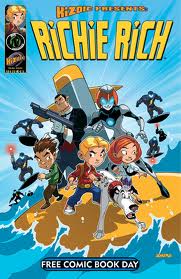 Gold: With Jim Shooter and friends reviving Magnus, Dr. Solar, Mighty Samson and Turok, but one of the ones I really wanted to see is Doctor Spektor.

Sexy: If you love Drew Friedman (and who doesn't), you're going to want to order his latest print. It's TV Bathing Beauties and it features Aunt Bea, Lucy Ricardo and Granny Clampett in all their glorious, well, elderliness.

Monster: At Cartoon Brew, the Brewmasters post this sneak preview of a cool-looking in-development animated feature I'm A Monster. Somebody please give the animators a bunch of loot to finish this.

$$$: In case you haven't heard yet, Richie Rich is coming back via Ape Entertainment (the same folks that publish Mega Mind and Black Dynamite). Here's an interview - a self-described micro one - with Rich writer Jason M. Burns.

$$$ II: And so it begins. According to Bleeding Cool, Warner Bros. is altering the new Vertigo contracts in a way that benefits the corporation more and the creators less. The system moves closer to a business based on Monkey Points and, as always, I advise anyone selling a creator-owned project to a publisher to get legal advice before signing any agreement.

Mickey: I did not know that Stephen DeStefano (Fantagraphics' Lucky In Love) drew Mickey Mouse comics. This interview Simone Cavazzuti did with Stephen sets me straight.

Applause: Congratulations to Gary Tyrrell at Fleen who's been at the blogging for an astounding five years now. If you want to track what's going on in the world of webcomics, Fleen is your place to start.

Strip: I liked this analysis of Stone Soup's current "storyline" at Comic Strip of the Day, and the comparison of the strip to the long-running story strips like Mark Trail and Brenda Starr.

Boo!: The reason I don't predict anything is that I'm usually wrong. I would've guessed that Starlog would've outlasted Fangoria, but it didn't. As John Zipperer at Weimar World Service points out, Fangoria is getting ready to celebrate its 300th issue in January. He's got a peek at the cover.

Terry: My Facebook pal Terry Beatty pointed me in the direction of this little piece about Milton Caniff, creator of Terry & The Pirates and Steve Canyon, by an author who remembers fondly the artist's contributions to the high school yearbook.

Ramona: Also from Terry, this article about the great Ramona Fradon.

Warlord: I enjoyed this free preview of Warlord of Mars #1 from Dynamite that Bleeding Cool posted. I gotta pick up the regular issues now!

Labor: Bookgasm's Rod Lott looks at two appealing new titles from Slave Labor: The Sixsmiths and Pinocchio, Vampire Slayer.

Art: MAD cartoonist Tom Richmond talks about another part of the comics business that's disappearing: physical original art.

England: Gary Dobbs at The Tainted Archive looks at some lackluster British super-heroes. Fishboy? Really?

Kos: You don't usually find Herge and Tintin being discussed on a political blog like Daily Kos, and yet, here it is.

Blog: The saddest news of the week is that veteran Journalista blogger Dirk Deppey has been let go by Fantagraphics. His blog was a daily stop (and he linked to me here on many occasions), and I'll miss it. But I wish him the best of luck on the next phase.

If you haven't caught the new version of True Grit yet (and why the hell not?), check out this New York Times article on the author of the original book, Charles Portis. The book, by the way, is a great read.

And finally, Dennis Perrin (biographer of Michael O'Donoghue) attended the big National Lampoon "reunion" in honor or Rick Meyerowitz's new book: Drunk Stoned Brilliant Dead, a history of the iconic humor magazine. As with any reunion, old feuds erupted at the party and Perrin chronicles them in his post. And yes, Brian McConnachie was there.

Now go forth and use your internets responsibly!

And have a happy holiday season!

[Artwork: (top) For those of you who celebrate, Superman has a few words for you. I swiped this from my pal Martin Powell and it's © DC Comics; (bottom) The new Richie Rich from Ape, © Classic Media]
Related Tags:
adaptation, adaptations, ape entertainment, ben 10, bleeding cool, blogs, bookgasm, brian mcconnachie, cartoon brew, comic book writer, comics reporter, dean mullaney, dennis perrin, disney, doctor spektor, drew friedman, dynamite, fangoria, fleen, interview, interviews, jim shooter, mad magazine, mickey mouse, milton caniff, monkey points, movies, national lampoon, polly and her pals, ramona fradon, review, reviews, richie rich, rick meyerowitz, ricky sprague, slave labor, starlog, stephen destefano, stone soup, terry beatty, thor, tintin, tom richmond, true grit, warlord of mars, webcomics, weekend reading
© Gear Live Media, LLC. 2007 – User-posted content, unless source is quoted, is licensed under a Creative Commons Public Domain License. Gear Live graphics, logos, designs, page headers, button icons, videos, articles, blogs, forums, scripts and other service names are the trademarks of Gear Live Inc.