Sunday September 30, 2012 2:35 am
Weekend Reading: Jack Kirby, Alex Toth, Harlan Ellison & Argo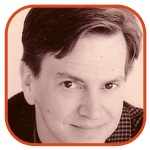 Tweet
Posted by Tom Mason Categories: Editorials, Movies, Marvel Comics,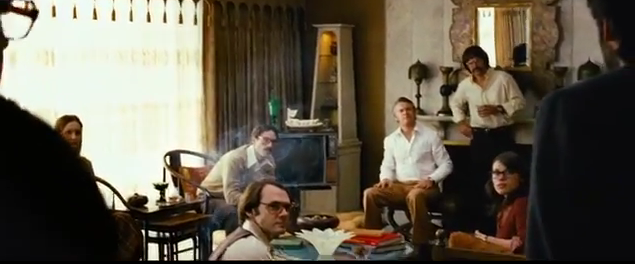 I am shocked - shocked, I tell you - to discover that the movie Argo (about how Jack Kirby's designs for a screenplay based on a Roger Zelazny novel helped rescue hostages in Iran for the CIA) is playing fast and loose with history.
Michael Sporn has a long post with some nice artwork by Playboy cartoonist Rowland B. Wilson and some rare artwork by Alex Toth.
Down The Tubes interviews Paul Scoones, author of the new Doctor Who book: The Comic Strip Companion: The Unofficial and Unauthorised Guide to Doctor Who in Comics: 1964 — 1979.
Cartoonist Lew Stringer writes about a new magazine that's about to debut in England: Pulp Detective. And now, of course, I want a copy.
At Longbox Graveyard, Paul O'Connor looks at comics on Pinterest.
I loved this brief interview with Harlan Ellison, one of my favorite people.
With Judge Dredd now in the theaters, Wayne Markley takes a look at the comic book version of Judge D.
Being a freelance cartoonist in a world where print options are disappearing can be difficult, and you have to make yourself available to other opportunities. MAD cartoonist Tom Richmond got himself a really nifty gig, the kind of thing they don't really teach you about at the big East Coast cartooning universities.
Stephen Bissette runs through his new work, including a new story in an upcoming issues of Spongebob Comics.
I'm so far behind, I didn't realize that Dan Thompson now has a third collection of his great strip Rip Haywire. Here's my interview with Dan from not too long ago.
Here's one way to piss off legendary voice actor June Foray.
I want Bill Reinhold to draw more comics.
Oh, man, do I love these Jasper strips by Frank Owen. What delirious goofy fun. "Jasper is a tiny neck-less, shoulder-less hunchback who can't talk and who seems to have the power to make his parents/owners do the most pointless, bizarre things."
R.C. Harvey knows his comics, and here he is writing about Chic Young's Blondie.
JT Lindroos at Bookgasm takes a look at some Euro comics with Judge Dredd, Moebius and Asterix.
Here's a nifty interview with Walter Simonson.
Randy Johnson at Not The Baseball Pitcher looks at a new anthology called Superhero: "To be sure, there are people with powers in some of these. But the majority are regular folks doing what needs to be done to help someone, save a life, or vice versa. People of all ages playing at being superhero and finding a core that makes those heroes in their own frail bodies."
I love out-of-context comic book panels. They're the kind of things that drove Wertham wild.
Over at Locus, boingboing's Cory Doctorow takes apart the science of science fiction movies, and the new Spider-Man reboot gets special attention.
The heartbreaking story of British comic book artist Brett Ewins.
And finally, I love these old photos from 1967 auditions to replace Sean Connery as James Bond.
That's all for this week, so go forth and use your internets responsibly!
[Artwork: Argo]
Related Tags:
alex toth, argo, bill reinhold, blondie, bookgasm, brett ewins, chic young, comic strips, cory doctorow, dan thompson, doctor who, frank owen, jack kirby, james bond locus, jasper, judge dredd, june foray, lew stringer, longbox graveyard, mad magazine, pinterest, r c harvey, rip haywire, spider-man, stephen bissette, tom richmond, walter simonson, weekend reading
© Gear Live Media, LLC. 2007 – User-posted content, unless source is quoted, is licensed under a Creative Commons Public Domain License. Gear Live graphics, logos, designs, page headers, button icons, videos, articles, blogs, forums, scripts and other service names are the trademarks of Gear Live Inc.