Saturday May 8, 2010 1:01 am
Weekend Reading: Iron Man, Modesty Blaise and Honey West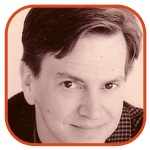 Tweet
Posted by Tom Mason Categories: Editorials, Interviews, Reviews, Independent, Marvel Comics,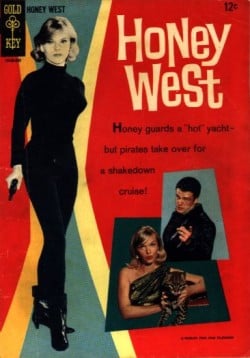 So did you see Iron Man 2 yet? Did you, huh, did you? Two things amaze me about the Iron Man franchise. One is that Robert Downey, Jr. was born to play Tony Stark. There's none of the brooding self-importance that comes with other super-hero movies - Iron Man is serious but it's also fun. The other is that in the right hands - and there are hundreds of right hands on any movie - even a second or third tier super-hero property can be turned into a good movie. If Downey, Jr. was playing Hank Pym in the Ant-Man movie, I'd be there in a minute.
Now while you're saving your money for the Iron Man 2 DVD, here are a few fun things to occupy your eyes and mouse.
Brian Hibbs: I know why people, myself included, like to talk to artists and writers because it's all so cool, but I think more interviews could be conducted with retailers since they are the comic book business. Retailer Brian Hibbs is a very smart guy - I may not always agree with him but he carries a good argument with him and he knows his business. Tom Spurgeon at Comics Reporter gets to the heart of the matter with a lengthy but hugely worthwhile interview.
Gene Colan: Clifford Meth has done a lot of good work on behalf of creators who've run into health and/or financial problems. Daniel Best, over at 20th Century Danny Boy, interviews Meth about Gene and how people can help while he recovers from a shoulder injury.
Men of Tomorrow: I've always thought that Gerard Jones' book Men Of Tomorrow would've made a great movie. So did some other people. Mr. Jones explains a bit about what happened to the screenplay he wrote for it.
The Architect: Louis Fowler over at Bookgasm reviews a book I didn't know existed, a graphic novel by Mike Baron (Nexus) and Andie Tong. "Ever wonder what The Fountainhead would have been like if it were written by Aleister Crowley?"
Dylan Horrocks: Hicksville is finally back in print, and Martyn Pedler enjoys a brief conversation with him. Says Dylan: "My relationship with comics was very simple before I took the step of trying to make it a career. That's when I had the first real experience of my fear of comics."
Modesty Blaise: Peter O'Donnell, the creator of the kick-ass female crime-fighter, turned 90-years-old this year. Lew Stringer has a brief appreciation packed with some additional celebratory news.
Peter O'Donnell: And a few days after Stringer posted his birthday appreciation of the Modesty Blaise creator, Peter O'Donnell passed away. Tom Spurgeon (him again) has the obit.
Honey West: The cult favorite book-and-tv property is coming back as a comic book, from the always-dependable Moonstone Books. Trina Robbins is writing and Cynthia Martin is doing the arting. David Lloyd is doing one of the covers to the first issue. Paul Bishop has the details over at Bish's Beat.
Sergeant Zero: You've got your Sergeant Fury, Sgt. Rock, Sgt. Pepper and even your Sgt. Shark, but Anthony Schiavino has Sergeant Zero. Anthony's got a sneak preview of the first issue up on line to free-read and sample (and there's even a trailer to watch too).
Iron Man: Novelist James Reasoner takes a look at The Invincible Iron Man: Five Nightmares collection by Matt Fraction and Salvador Larroca. "This is close enough to the Iron Man I remember that it still seems like the same character."
Real Books: This isn't comics, though there is a connection. One of my favorite mystery/caper/thriller writers is Donald Westlake, who as Richard Stark also wrote the Parker novels currently being adapted by Darwyn Cooke for IDW. Westlake died last year and Hard Case Crime got the rights to one of his early, unpublished novels. Author Vince Keenan takes a look at this lost classic called Memory.
Dan Abnett: He'd like you to know that one of his Warhammer novels - Fell Cargo - is available again. Think "rollicking pirates-and-sorcery adventure."
Al Hartley: Jamie Weinman at Something Old, Nothing New presents a short Hedy Wolfe strip (from Patsy Walker #72) by Hartley, before his conversion to his 1960s Christian Archie persona. The Wolfe story "has all the characteristics I associate with Hartley's later stuff: the combination of moralizing and trippy fantasy."
That's it for the internets this week, comics fans. Click and enjoy!
[Artwork: cover to a Honey West comic book from the 1960s]
Related Tags:
al hartley, brian hibbs, clifford meth, comic book artist, comic book writer, dan abnett, darwyn cooke, donald westlake, dylan horrocks, gene colan, gerard jones, hicksville, honey west, interview, interviews, iron man, iron man 2, men of tomorrow, mike baron, movies, patsy walker, peter o, review, reviews, richard stark, sergeant zero, sidefeatured, the architect, tony stark, warhammer, weekend reading
© Gear Live Media, LLC. 2007 – User-posted content, unless source is quoted, is licensed under a Creative Commons Public Domain License. Gear Live graphics, logos, designs, page headers, button icons, videos, articles, blogs, forums, scripts and other service names are the trademarks of Gear Live Inc.