Friday May 15, 2009 4:51 pm
WEEKEND READING: DONALD WESTLAKE, BOSKO, TINTIN & STAR TREK!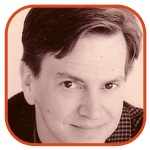 Tweet
Posted by Tom Mason Categories: Editorials,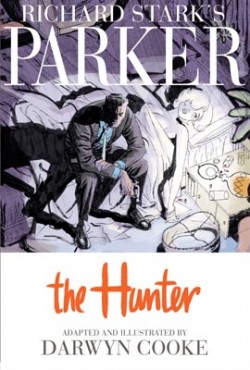 Lots more great fun on the internets this week: Darwyn Cooke's adaptation of Richard Stark's (aka Donald Westlake) The Hunter, the craziness of Tintin, a bit of Bosko, The Family Circus (no, really!) and some silly Star Trek stuff with Simon Pegg. Let's get the linking party started:
DONALD E. WESTLAKE & DARWYN COOKE: The late Donald E. Westlake was one of America's greatest crime writers. He wrote some great stand-alone novels like Kahawa and The Ax, as well as caper novels featuring John Dortmunder, many of which became movies: The Hot Rock, Bank Shot). Under his Richard Stark pseudonym he wrote some critically-acclaimed hard-boiled crime novels featuring Parker (many of which were made into movies: Payback with Mel Gibson and Point Blank with Lee Marvin). Both Payback and Point Blank are based on the same novel, The Hunter. Tom Spurgeon of the blog Comics Reporter has an interview that's a must-read for Westlake/Stark/Parker fans. Spurgeon interviews Darwyn Cooke about his upcoming IDW adaptation of The Hunter. Ed Brubaker guest-stars in the interview.
STAR TREK: Simon Pegg of Shaun of the Dead and other fun films, gives an interview to the BBC where he talks about playing Montgomery Scott in J. J. Abrams' Star Trek, and also playing on of the Thompson Twins in Steven Spielberg and Peter Jackson's adaptation of Tintin. Here he is talking about having his own licensed action figure: "As a fan of those things as a kid, I had plenty of action figures. To actually be one is a great joy, well, it's five - two Shaun of the Dead, a Doctor Who one and two Star Trek figures. Yes, I play with myself regularly."
TINTIN: This is from a couple of years ago, but it's still hard to figure out who's nuttier, Herge or his creation Tintin. Fortunately, Spencer Cook has the illustrated details, and it's hard to argue his point. It's easy to laugh with him though!
TINTIN II: And while Tintin may or may not be crazy, at least one of his fans is rich enough to part with a cool million to buy some original art. The Scoop at Diamond Galleries has the scoop.
BOSKO: Bosko was an animated series character created by Hugh Harman and Rudolph Ising whose cartoon adventures "mirrored" whatever his competitor Mickey Mouse was doing over in his Walt Disney Cartoons. Over at David Gerstein's Ramapith, he's posted some fun samples of a Bosko comic strip that's well worth taking a look at.
THE WORST COMIC BOOK ARTIST?: Steve over at Booksteve's Library has an interesting historical question. He's posted what he thinks may be the worst-drawn comic book story in history (or at least the Silver Age) and he needs help identifying the artist. Help a blogger out if you can. And read the whole thing while you're over there; he's posted the entire story. It's a Secret Agent X-9 tale, but it bears no resemblance to the work of Archie Goodwin and Al Williamson.
LELA DOWLING: Here's a book that fell through the cracks because its target audience isn't necessarily the comic book fan, it's beekeepers. Regardless of whether or not you're a bee lover or bee hater, there's some great cartooning here. When you get to the cover icon, click it and check out some of the insides to Uncle Buzzy's Big Fat Book O' Bee Cartoons.
BATMAN: Read it, study it, write your own. Warner Brothers has legally posted the screenplay for The Dark Knight, written by Jonathan Nolan and Christopher Nolan. You can read it as a pdf.
(h/t to Alex Epstein at Complications Ensue)
SAM GROSS: The cartoonist who signs his work S. Gross never fails to make me laugh. His work embodies the spirit of both Charles Addams (The Addams Family) and National Lampoon. Years ago, he was interviewed by Wendi Lee for the first issue of a magazine I created and edited called Splat! The cartoonist Mike Lynch, who operates one of my favorite cartooning blogs, has recently posted the interview. It's well worth reading!
THE FAMILY CIRCUS: Is there a reason why anyone over the age of, say, 9 would want to read The Family Circus? Yes, when it's The Nietzsche Family Circus and it's ongoing.
That's all for this week. Come back again and see what else can be yours for the click of a mouse.
(Artwork: Cover to Darwyn Cooke's adaptation of Richard Stark/Donald Westlake's The Hunter, from IDW)
© Gear Live Media, LLC. 2007 – User-posted content, unless source is quoted, is licensed under a Creative Commons Public Domain License. Gear Live graphics, logos, designs, page headers, button icons, videos, articles, blogs, forums, scripts and other service names are the trademarks of Gear Live Inc.