Saturday January 29, 2011 3:56 pm
Weekend Reading: Dick Tracy, Grim Ghost, Wonder Woman & Bully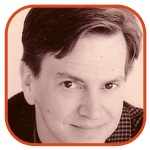 Tweet
Posted by Tom Mason Categories: Editorials, Reviews, Television, DC Comics, IDW Publishing, Marvel Comics,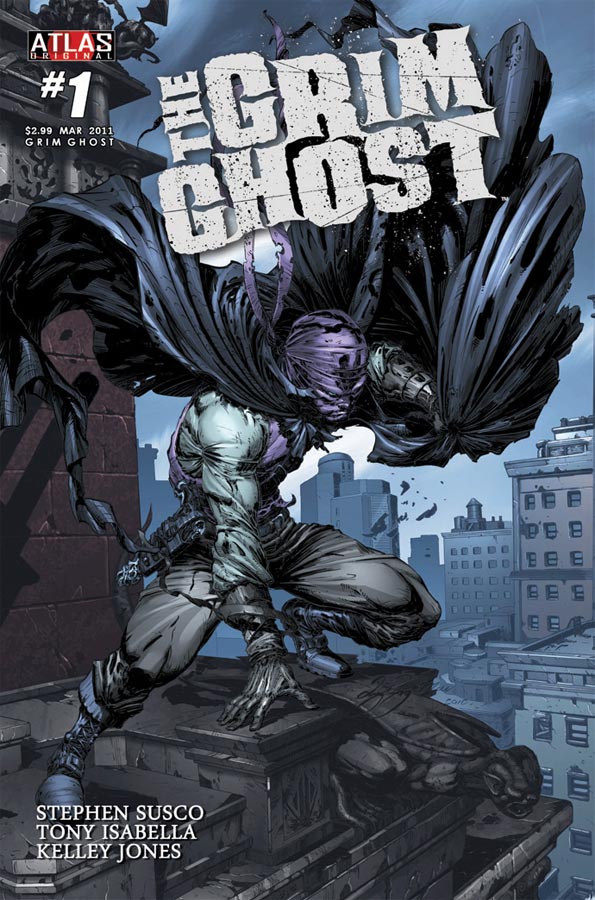 Is there enough money to get Ricky Gervais to host the Eisner Awards this year? Please tell me there is. In the meantime, enjoy this link-based goodness:

Tracy: Here's a nice profile of Mike Curtis and Joe Staton, the duo taking over the Dick Tracy strip on March 14. Bonus: the article features a 2-panel sequence from the Tracy strip by the new guys. I'm in! [Link: Daily Cartoonist]

Bonfire: Heidi at Comics Beat has the first part of a solid, smart interview with Ed Catto. You might know him as the Captain Action guy, but he's also one of the guys behind the new comic-related advertising agency, Bonfire.

Tony: Mr. Tony Isabella has found a new comics writing home for himself over at the relaunched Atlas imprint. He'll be co-writing the Grim Ghost, a series he worked on back during its original incarnation. Tony's a good writer with an excellent sense of story & structure and he writes some snappy dialogue. I'm going to get this.
Wonder: Wired's Scott Thill has "10 Mandates For A Kick-Ass Wonder Woman TV Show." Favorite line: "Intelligence officer Steve Trevor might have been a catch last century, but he should be Wonder Woman's bitch in this one."

Bond: "Batman...James Batman." Marty McKee has the inside dish on a less-than-classic, though still spectacular, Batman knock-off. Fortunately, he also has the movie poster at Johnny LaRue's Crane Shot.

Deathless: I love this behind-the-scenes look at how the cover to Cat Valente's new novel came together. I'm glad art director Irene Gallo had to pick instead of me.

Leia: This'll put some light in your sabre. Buzzfeed has a round-up of slave Leia artwork from around the internets. Bonus: Art Adams, Adam Hughes and Yanick Paquette. [Note to Buzzfeed: next time credit each artist and link back to their individual sites.]

Batman: Would you see a Batman film by Mario Bava? I totally would!

Overstreet: You know who's doing one of the covers for this year's Overstreet Comic Book Price Guide? Walter Simonson. You want to bet it's Thor?

Wynonna: Beau Smith and his new graphic novel from IDW, Wynonna Earp: The Yeti Wars gets profiled newspaper-like.

Force: Suvudu posts an interview with John Jackson Miller about his new Star Wars: Knight Errant novel. "When you grow up seeing these characters in the movies, reading about them in the books and comics, and playing with the toys, you obviously never imagine that you could be creating stories for the universe yourself."

Crumb: In UK's Guardian, Dan Calder finds some of underground legend Robert Crumb's recent work lacking. Nice recent picture of Crumb included.

Contracts: James A. Owen is a smart guy and he narrowly avoided a gigantic screwing at the hands of unscrupulous movie producers. Bonus: lots of cool Indiana Jones references. This has been linked to elsewhere, but I found the story at Fleen.

Corrigan: Bruce Grossman at Bookgasm looks at The Library of American Comics/IDW's X-9: Secret Agent Corrigan Volume 1: 1967-1969 by Archie Goodwin & Al Williamson. "Not only does Williamson's art shine throughout, but Goodwin's writing delivers plenty of action and thrills, from spy rings to corrupt governments in Central American countries."

Reboot: Ricky Sprague at Project Child Murdering Robot has had enough of reboots, relaunches and reimaginings. You might feel the same way after he breaks it down for you in "Creative Suicide," wherein Ricky mixes Frank Miller, Avengers, the new Green Lantern movie, DC's Earth One graphic novels, and Blake Lively's career.

Bully: The Stuffed Little Bull takes us all down memory lane with the death of pretty much everyone in the Fantastic Four.

And finally, veteran TV producer Larry Brody has a succinct review of the TV series Hot In Cleveland.

Now use your internets responsibly!

[Artwork: The Grim Ghost, ©Atlas Comics]
Related Tags:
al williamson, archie goodwin, batman, beau smith, bonfire agency, bookgasm, bruce grossman, bully, deathless, dick tracy, fantastic four, hot in cleveland, idw, james a owen, john jackson miller, larry brody, library of american comics, overstreet, ricky gervais, ricky sprague, robert crumb, secret agent corrigan, star wars knight errant, walter simonson, weekend reading, wonder woman, wynonna earp
© Gear Live Media, LLC. 2007 – User-posted content, unless source is quoted, is licensed under a Creative Commons Public Domain License. Gear Live graphics, logos, designs, page headers, button icons, videos, articles, blogs, forums, scripts and other service names are the trademarks of Gear Live Inc.