Friday July 23, 2010 11:51 am
Weekend Reading: Comic Con International, Gene Colan and The Inferior Five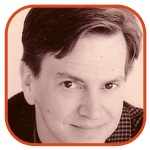 Tweet
Posted by Tom Mason Categories: Conventions, Editorials, Movies, Television, DC Comics,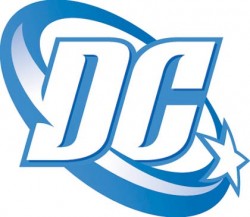 Apparently, there's some kind of comic book thing going on in San Diego. I hope enough people show up and it catches on. I never get tired of hearing jokes like that!
The talk of the convention – or I should say one of the talks of the convention – is that DC is getting ready to make the move to the West Coast where its big daddy Warner Bros. is located. It makes a lot of sense, from a dollars-and-cents pov. You can get a lot done faster if your comic book resources are right next door to your movie resources and you don't have to fly everyone out for meetings or Skype 10 times a day. More importantly, if DC's on the Warner lot or in a building that Warner is already paying for, they could eliminate the overhead on their NY offices (which could be a huge annual chunk of bucks). And since corporations routinely operate this way, it'd be a sneaky way to have mass layoffs of the people who can't or won't go and get rid of any entrenched deadwood that'd be too hard to dismiss without cause.
If I were an investigative reporter instead of a gossipy fanboy, I'd try to track down the management company that controls the office space in DC's NY building (The 1700 Broadway Company) and find out when there's going to be a big vacancy.
Now, for some things to click and enjoy:
A Show I've Never Seen Might Be Based On A Comic Strip I Have Also Never Seen: Vanity Fair snarkily reports that AMC's Mad Men could just have easily been based on a 1960s comic strip called Those Madison Avenue Men! that ran for less than a year in 8 newspapers. Bonus: Art credited to Frank Thorne!
[Thanks to TV Tattle]
Comic Con International: Here's a link to a Los Angeles Times article that has information that was news about 15 years ago. The best part is that there's a link to a "related story" about injuries at the running of the bulls in Spain. Go, newspapers, go!
Random Acts of Violence: Bookgasm's Rod Lott looks and the new Jimmy Palmiotti/Justin Gray graphic novel and concludes "it feels like a movie — and one I'd love to see."
My Five Inferiors: They don't make comic books like The Inferior Five anymore, and I kinda wish they did. Some of the panels that Adam Barnett is highlighting at Comics Make No Sense make me laugh on purpose.
Journey Into Mystery #81: Man oh man, do I love looking at this old Gene Colan story, courtesy of Daniel Best. Looks like he scanned it from the original b&w art, too!
Famous Monsters: Remember Forry Ackerman's old Famous Monsters of Filmland magazine? It's been revived, with issue #251 on sale now. John Zipperer at Weimar World Service reviews the relaunch. "It's always a great idea to interview Ray Bradbury, and the inclusion of a new short story by him is a nice touch. But throw in a few current-movie previews, profiles, and what must be the weirdest photo/ad layout in human history, and you get a magazine that doesn't have a definition, even as quirky."
Style Weekly: The Richmond Alt-Weekly has a special issue out this week – it's their Comic Strip Issue featuring submissions from amateurs all across their readership. I like this idea so much, I should link to it every day. Go look and leave a supportive comment. Also, if you live in the area, go pick up an issue.
[Thanks to Mike Rhode at Comics DC]
That's all for this week. If you're at the con like me, have a great time, and if you're not, well, you're probably not missing too much, amirite?
[Artwork: The DC logo, © DC Entertainment]
Related Tags:
adaptations, bookgasm, comic con international, comic strip, dc comics, famous monsters of filmland, forry ackerman, frank thorne, gene colan, gossip, jimmy palmiotti, journey into mystery, justin gray, madmen, random acts of violence, review, reviews, rumors, sidefeatured, style weekly, television, the inferior five, those madison avenue men, vanity fair, weekend reading
© Gear Live Media, LLC. 2007 – User-posted content, unless source is quoted, is licensed under a Creative Commons Public Domain License. Gear Live graphics, logos, designs, page headers, button icons, videos, articles, blogs, forums, scripts and other service names are the trademarks of Gear Live Inc.