Saturday August 14, 2010 3:06 am
Weekend Reading: Breyfogle, Ellis, Craven, and Spider-Man Sings!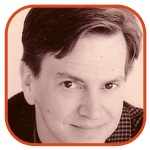 Tweet
Posted by Tom Mason Categories: Editorials, Movies, Reviews, Independent, Marvel Comics,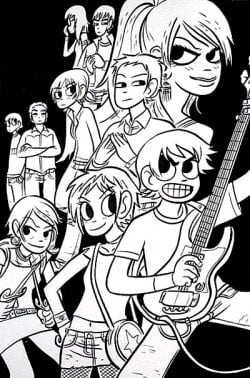 I can't believe the Spider-Man musical will hit Broadway on December 21. Are there really enough little old ladies who want to take the bus in from Long Island on a Wednesday afternoon to see an all-singing, all-dancing super-hero? That's quite a bit different from Starlight Express and Cats, right? My prediction: It'll close before the Tonys are announced, but then a touring version will criss-cross America for years with Jake Lloyd, Mischa Barton, Gabe Kaplan and Angela Lansbury in key roles.
Now let's see what else is going on:
Scott Pilgrim I: Over at John Scalzi's Whatever, guest blogger John Anderson bows down before the triumph that is Scott Pilgrim Vs. The World.
Scott Pilgrim II: The Early Word takes a look at how a comic book movie adaptation might help sales of said comic and then delivers a slap to the way DC Comics handles itself. "However, those intrigued by the Green Lantern movie are unlikely to be engaged by the continuity-heavy, you-must-buy-every-single-collection tale like Blackest Night. The folks buying Blackest Night? They are already Green Lantern comics fans."
Jim Shooter: It's been awhile since JS had his hand in a Magnus, Robot Fighter adventure. The first issue of his new one is out now and Scoop likes it.
Norm Breyfogle: Norm has been one of my favorite artists for a number of years. Love the guy; love his work. In his post-Batman phase, the 12 issues of Prime that he illustrated were high-water marks for the Ultraverse. He's been doing some work for Archie Comics lately, and Jaime Weinman and Something Old, Nothing New has some very nice things to say about that work. "A lot of this has to do with the art, by Norm Breyfogle. He's using an art style that feels right for this franchise: it's dramatic and atypical of Archie in layouts and angles, but the characters all look like themselves, and their physical personalities are as we've come to expect after 70 years." There's plenty more, as they say, at the link.
Cathy Guisewite: Tom Spurgeon writes the best obit for the Cathy comic strip that you're going to read. His point #2 is especially sad because I think it's true. I heartily endorse point #10.
Fredric Wertham: Hey, you want to read some of his personal papers? The Seduction Of The Innocent author's personal stuff has been opened by the Library of Congress.
[Link: Comics DC]
Flight: Bookgasm's Rod Lott likes Flight Volume 7.
Liquid Comics: You won't find any mention of this at the Liquid Comics website which hasn't been updated in quite some time, but Wes Craven has signed with them for an original graphic novel that'll debut as a four-issue mini-series. (An interesting side note: Craven was originally going to be included as one of the Ultraverse Founders but had to back out of the first Founder's Conference in Scottsdale, AZ when a movie project was greenlit. He had a seat on the plane out of L.A. and a hotel room waiting when he cancelled.)
Ross Andru: I haven't seen a lot of his pencil art before, but this stuff from Amazing Spider-Man #162 is the awesome, courtesy of Daniel Best at 20th Century Danny Boy.
Warren Ellis: Liam Jose, one of the editors of Crime Factory, takes a look at Ellis' Crooked Little Vein as part of the Forgotten Books project.
Turtles: Cartoonist Tony Husband has been drawing a lot of turtle-related cartoons lately. The Bloghorn investigates and I learn a new word: testudines.
Afghanistan: Cartoonist Ted Rall is over there, and he's blogging about it. It's good stuff, and I wish him a safe, book-deal-based return.
Surf's Up: Bully puts together an amazing collection of surf-themes. In related news, I don't think you can call a woman "Hedy" anymore.
Lance Mannion: It's not comics, but it's still beautifully written and it does focus on what makes a good villain. Plus, the writer brings in Stargate: Atlantis, Terry Pratchett and Douglas Adams.
Neal Adams: In the wake of Batman: Odyssey, writer Stephen Thompson takes a look at the Neal Adams Treasury 1 and 2.
Saturday Morning Breakfast Cereal: This cracked me up.
That's it, internets! Good surfing!
[Artwork: a panel from Scott Pilgrim, © Bryan Lee O'Malley]
Related Tags:
afghanistan, amazing spider-man, archie comics, blackest night, cartoonist, cartoonists, cathy guisewite, comic book artist, comic book writer, crooked little vein, dc comics, flight, fredric wertham, gabe kaplan, green lantern, jake lloyd, jim shooter, john scalzi, lance mannion, liquid comics, magnus robot fighter, neal adams, norm breyfogle, rod lott, ross andru, saturday morning breakfast cereal, scott pilgrim, scott pilgrim vs. the world, spider-man, spider-man musical, spider-man turn off the dark, spider-man: turn off the dark, ted rall, tony husband, ultraverse, warren ellis, weekend reading, wes craven, zach weiner
© Gear Live Media, LLC. 2007 – User-posted content, unless source is quoted, is licensed under a Creative Commons Public Domain License. Gear Live graphics, logos, designs, page headers, button icons, videos, articles, blogs, forums, scripts and other service names are the trademarks of Gear Live Inc.