Saturday April 30, 2011 8:10 pm
Weekend Reading: Blackbeard, Superman, Toth & Guindon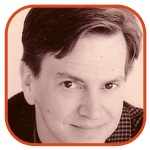 Tweet
Posted by Tom Mason Categories: Editorials, Movies, Reviews, Television, DC Comics, IDW Publishing, Marvel Comics,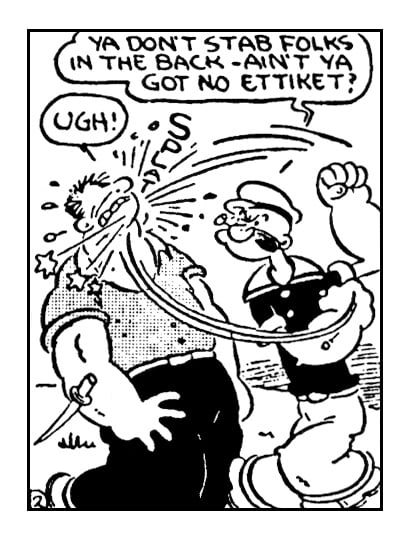 I was saddened to hear about the recent death of comics historian Bill Blackbeard. Tom Spurgeon had recently written about him and how he deserved a spot in the Eisner's Hall of Fame this year. That prompted me to (1) agree immediately with Tom and then (2) write about my own dealings with Mr. Blackbeard.
I didn't know that by then he had already passed. Tom has the best obituary, if such things can be defined by that term.
Fantagraphics' Gary Groth shares some personal memories plus tributes from others.
Sparkplug has an interview with him from a while ago that's first rate.
What a heartbreaker. The guy literally and single-handedly saved newspaper comics from the shredder of history.
Let's see what else is out there:
Shemp: An interview with Drew Friedman. Do I need to say more?
Wild: Maurice Sendak is pondering his own mortality.
Superman: I always thought that Superman was a citizen of the world, based on some old Mort Weisinger comic from the 1960s, so I was surprised to read that he'd renounced something I didn't think he had: U.S. citizenship. Ricky Sprague at Project Child Murdering Robot weighs in.
Guindon: Allan Holtz at Stripper's Guide takes a look at a favorite classic strip of mine: Guindon by Richard Guindon. I've got two collections of the strip and didn't realize there were others. Well played, Mr. Holtz!
Gift: I know it's early, but the book I want for Christmas that I'll end up buying next month is this one: Genius, Isolated, the first of three volumes comprising The Life And Art Of Alex Toth. Kudos to Dean Mullaney, The Library of American Comics and IDW for making this happen.
Stalker: I love the old Darren McGavin series The Night Stalker. Randy Johnson at Not The Baseball Pitcher takes a look at the series tie-ins, including the novels and comic books.
Draw: Ivan Brunetti wrote a how-to book about cartooning? I'm in! And so's Bookgasm's Rod Lott: "Brunetti makes for an easygoing, friendly teacher."
Read: Meanwhile, Bookgasm's Bruce Grossman likes Sidekicks, the new prose novel by Jack D. Ferraiolo about, well, superhero sidekicks. He calls it "a delight, with Ferraiolo having major fun poking fun at a certain version of the Dark Knight."
Law: Animator Michael Sporn posts an old 1930s Disney employment contract. It's the only contract I've ever read that contains the phrase "public enemy." (Page 5, line 32)
Post: You know who's back? Matt Howarth, creator of Those Annoying Post Brothers. He's got a new graphic novel, The Downsized, and it gets a solid review from J. Caleb Mozzocco at Newsarama. "It's real-world drama told almost exclusively through conversations, as if the reader were in the room and overhearing the action, almost like a stage-play."
Groovy: Remember Jason Monarch #1, the Star Wars-ish indy comic from 1979 published out of Detroit and featuring art by Jim Craig? I don't remember it either, but Diversions of The Groovy Kind does.
Yo!: Wayne Markley goes the distance with an overview of Craig Yoe's quality, and sometimes quirky, historical collections. "...not all are my cup of tea, but there is no denying the love and caring that Mr. Yoe puts into each book."
Jim: Alan Gardner at The Daily Cartoonist catches something really cool. Scott Dikkers has revived his old strip Jim's Journal.
Fight!: We all know the classic nerd conversation starters: (1) Betty or Veronica? and (2) Who's stronger? Thor or Hulk? Ed Brubaker (Criminal) adds another one: Who'd win in a fight? Encyclopedia Brown or The Great Brain?
Spider-Man: Corey Blake breaks down Amazing Fantasy #15, the first appearance of ol' web-head, and finds a few things people might not have noticed. "Speaking of that cop, nice tact there. 'Bad news, son – your uncle has been shot – murdered!' And then proceeds to tell Peter precisely where to go to exact revenge from the burglar."
Block: Comic book writer and novelist Bruce Jones exposes the myth of the dreaded "Writer's Block."
Brains: John Zipperer at Weimar World Service catches a link for German sci-fi art. Bonus: Injury To The Robot Eye.
Batman: At the peak of the Batman TV show's popularity, William Woolfolk wrote a Batman novel under the pseudonum Winston Lyon. Marty McKee takes a look at the nearly 50-year-old paperback: "He nails the characters quite well, and it's not difficult to imagine West and Ward, as well as Cesar Romero, Julie Newmar, and Burgess Meredith, speaking Woolfolk's dialogue."
And finally, I will always link to an interview with Monty Python's John Cleese.
Now use your internets responsibly!
[Artwork: Popeye by E.C. Segar, © King Features]
Related Tags:
alex toth, batman, bill blackbeard, bruce jones, craig yoe, daily cartoonist, darren mcgavin, dean mullaney, drew friedman, e c segar, ed brubaker, fantagraphics, genius isolated, jason monarch, john cleese, library of american comics, matt howarth, maurice sendak, monty python, popeye, richard guindon, scott dikkers, sidefeatured, sidekicks, spiderman, superman, the night stalker, weekend reading
© Gear Live Media, LLC. 2007 – User-posted content, unless source is quoted, is licensed under a Creative Commons Public Domain License. Gear Live graphics, logos, designs, page headers, button icons, videos, articles, blogs, forums, scripts and other service names are the trademarks of Gear Live Inc.