Saturday March 26, 2011 12:42 am
Weekend Reading: Batman, Clint, Shooter, Granito And Rozum!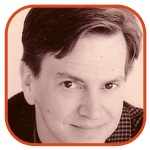 Tweet
Posted by Tom Mason Categories: Editorials, Interviews, Movies, Reviews, DC Comics,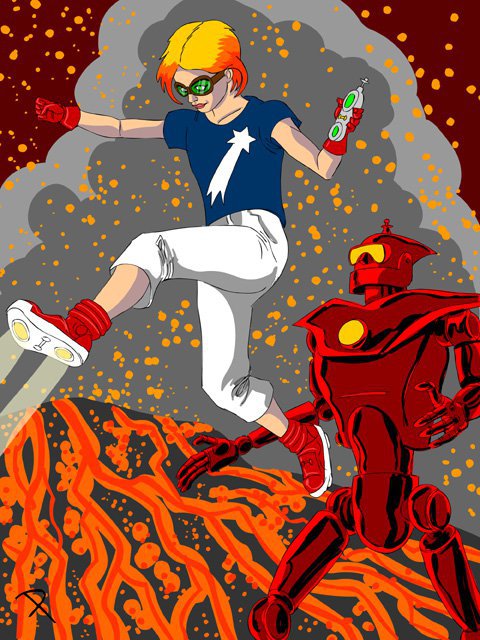 I have an idea for a great drinking game. Surf the internet and every time you come across a link to Bleeding Cool's expose of Rob Granito, take a drink. You'll be Lohan'ed before Monday. In the meantime, I await the Bluewater biography of Mr. Swipey McSwipe-swipe.
Let's see what else is out there:
Batman: The writer Lance Mannion tries to teach his sons about Batman.
Liberty: Writer Martin Powell gets interviewed at Broken Frontier. Subject: his children's books and The Halloween Legion and Liberty Unlimited, both of which I'm really looking forward to.
Blood: Mark Wheatley, Marc Hempel and Ricky Shanklin's graphic novel Blood Of The Innocent is marching toward the big screen. Breck Eisner (The Crazies) is attached to direct and Bill Marsilii (Deja Vu) is writing the screenplay. According to Scoop: "The original comic book series set Dracula against Jack the Ripper and was published by Warp in 1985."
Millar: The Tainted Archive likes Clint #6: "The line up of strips has strengthened considerably."
Page: Wanna know what DC writers got paid per page back in 1977? $17. J. M. DeMatteis explains it all.
Dick: I read Jim Shooter's blog post about what it was like to work for Mort Weisinger when Jim was his teenaged writing discovery. After reading it, I wish Weisinger was an imaginary story.
MAD: Did you know there was a slob comedy in the tradition of Animal House that was based on MAD Magazine? Marty McKee at Johnny LaRue's Crane Shot knows all.
Criminal: Novelist James Reasoner reads Criminal Volume 1: Coward by Ed Brubaker and Sean Phillips and recommends it highly. "Brubaker writes fine dialogue, the plot twists back and forth nicely, and the whole thing has that inexorable spiraling of fate that makes noir fiction what it is."
Print: John Zipperer at Weimar World Service sat down to dinner with some folks in the print business where discussion turned to the future. I think there's some good takeaway here as relates to comic books.
Tarot: I missed this one. It's a nifty interview with my old pal Jim Balent, currently working on his 68th issue of Tarot and a new 2011-appropriate storyline involving Thor and Loki (not the Marvel ones, the public domain ones). 68 issues? A benchmark to be admired!
Kids: Booklist lists their Top 10 graphic novels for "youth." It's hard to argue with most of them, but very easy to argue with some of them. And that's what lists are all about!
Rozum: Bill Sherman really likes John Rozum's revival of Milestone's Xombi, and from reading the review, I think I'd like it too.
Boris: Rod Lott at Bookgasm likes Boris And The Open House by Katharine Miller.
Sickles: Leif Peng at Today's Inspiration has been posting a ton of Noel Sickles' advertising art. Sickles was the man who made Scorchy Smith a must read/see comic strip, was besties with Milton Caniff and helped define what an adventure strip should be.
Borders: Are you sad that your local Borders is closing? You can't be any sadder than the city of Pico Rivera.
And finally, sf writer John Scalzi creates the ultimate game: Electronic Publishing Bingo. Chances are you've been playing it for months already and didn't realize its awesomeness.
Now use your internets responsibly!
[Artwork: Promotional art for Martin Powell and Jay Piscopo's Liberty Unlimited, art by Piscopo. Liberty Unlimited © Martin Powell]
Related Tags:
adaptation, adaptations, batman, bill sherman, blog, blogs, blood of the innocent, booklist, borders books, breck eisner, clint, comic strip, comic strips, ed brubaker, film adaptation, games, j m dematteis, james reasoner, jim balent, jim shooter, john rozum, john scalzi, john zipperer, katharine miller, lance mannion, leif pang, liberty unlimited, mad magazine, mark wheatley, martin powell, mort weisinger, movies, noel sickles, rob lott, sean phillips, sidefeatured, tarot, weekend reading, weimar world service, xombi
© Gear Live Media, LLC. 2007 – User-posted content, unless source is quoted, is licensed under a Creative Commons Public Domain License. Gear Live graphics, logos, designs, page headers, button icons, videos, articles, blogs, forums, scripts and other service names are the trademarks of Gear Live Inc.