Saturday August 8, 2009 10:20 am
Top 3 Animated YouTube Tributes to "Bohemian Rhapsody"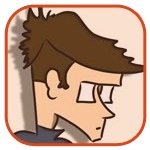 Tweet
Posted by Kris Madden Categories: Editorials, Reviews,
Preface
While all of these videos are amateur in their construction, all three have a hilariously innovative take of Queen's classic track. There are other "Bohemian Rhapsody" tribute videos online, but in my opinion these are the cream of the crop incorporating animation into their video. If you think another video should have made the list, post a comment here.
1. GOLD: "Bo He-Man Rhapsody"
2. SILVER: "Bohemian Rat-sody"
Clocking in under 40 seconds, I can't help but laugh every time I watch this video. I'm a sucker for animated rodents singing pop songs in a high-pitched chorus. If the animator had developed this further for a longer portion of the song, they could have taken the number 1 spot.
3. BRONZE: "Bohemian Rhapsody Animation"
The video has some moments of unique artistic vision. Even though some of its figures are simplified in their shape, the overall theme and use of text throughout increase strength to Queen's song into an over the top anthem for escape. However, it loses marks for ending abruptly, not using more of the song, and not having a clever title.