Thursday September 16, 2010 10:19 pm
The Return of Atlas Comics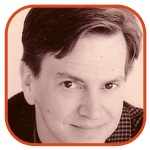 Tweet
Posted by Tom Mason Categories: Conventions, Editorials, Independent,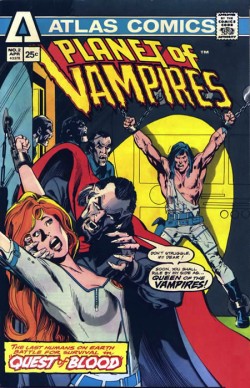 Some years ago, in the pre-Ultraverse of Malibu Comics the company had a chance to acquire the old Atlas/Seaboard comic book characters from two guys who claimed to have the rights.
It was very tempting at the time to pursue it – Atlas had a bunch of great characters created by folks like Howard Chaykin, Steve Ditko, Pat Broderick, Gary Friedrich, Mike Ploog, Larry Hama, Michael Fleisher, Ernie Colon, Neal Adams, Alex Toth, John Severin, Russ Heath, Wally Wood, and Mike Sekowsky and many others.
At the time, it would've been quite a boost to the company to acquire the characters: they had a certain brand recognition, a lot of sentimental fanboy attachment, and had only been out of the marketplace for less than 15 years or so at the time.
Once acquired, the plan would've been to try to round up the original creators – as many as possible - and launch a new Atlas universe that would be separate from the company's other titles.
Unfortunately, the plan never got that far along. The legal rights could never be firmly established. Did the guys have the rights? What rights were actually on the table? Where was the paperwork? It was all too fuzzy and we passed. But the basic idea of taking a group of characters and re-launching them as a universe was still a good one, and it led to Malibu revamping and updating the Golden Age characters that eventually became The Protectors (but that's another story).
Now the Atlas characters are coming back, with Ardden Entertainment publishing revivals of The Grim Ghost and Phoenix as a starting point. Although based on current pop culture trends, they really should've gone with Planet of Vampires, don't you think?
Ardden's editor-in-chief J.M. Dematteis (who edits Flash Gordon and Casper for the company) will be involved in the books. #0 issues of each title will debut at the New York Comic Con on October 8. Can someone please pick me up one of each?
The original line of Atlas books debuted in the mid-1970s, founded by Martin Goodman (Stan Lee's uncle) who ran it with his son Chip. The editors were Jeff Rovin and Larry Lieber (Stan Lee's brother). The relationship between all four parties was fairly complicated at the time. Jason Goodman, a relative of Martin and Chip, is the man behind the relaunch. Jason is not one of the people who had approached Malibu Comics back in the day.
The original 1970s Atlas published 23 different comic book titles (for 65 total issues) and a handful of black and white magazines. Many of their regular series were knock-offs of then popular Marvel titles – The Brute was a variant of The Incredible Hulk, Savage Combat Tales featuring Sgt. Stryker's Death Squad was really Sgt. Fury And His Howling Commandos – or cult movies (Planet of Vampires is a twist on The Omega Man). Only 6 of their titles made it to issue #4 before the line imploded after just 10 months.
If you were 13 years-old in 1975 when the original books were out, you'd be 48 today. In other words, the age of the average direct market fanboy. But in order for these new books to succeed, they'd have to appeal beyond nostalgia because with most Marvel and DC comics at $4.00 a pop, you've got to have something special and excellent to lure some of those buyers into your own circus tent.
Of course the big question is why now? I think that's obvious. The movie money that has filled the coffers of DC and Marvel, particularly the latter, must look attractive to anyone who controls comic book IP with any sort of history attached. So if these first couple of books do break even or better in the direct market (and digital venues) and can attract some of the usual exploitation suspects (movies, TV, toys, video games, mobile apps) to hive mind around them with checks, then I'm sure the rest of the line will quickly follow suit.
According to Jim Steranko's Mediascene magazine at the time of the announcement of the original Atlas Comics in the 1970s, "Goodman's David and Goliath strategy is insidiously simple and outrageous - possibly even considered dirty tactics by the competition - such as higher page rates, artwork returned to the artist, rights to the creation of an original character, and a certain amount of professional courtesy."
(If anyone wonders why Alan Moore gets upset about comics, please note that the four points in the article - returned artwork, higher pay, creator ownership and courtesy shown to creators by an upstart competitor - were considered "dirty tactics" by the industry at the time and that's not a time capsule sentiment.)
I hope that "rights to the creation of an original character" made it into the original contracts and that copies of those contracts exist. It would be nice to see that some of the exploitation money makes it back to the creators of those books.
I wish the new line a lot of luck, because I like to see new players enter the game, if only to shake things up.
[Artwork: Male bondage cover to Planet of Vampires #2 by Pat Broderick and Neal Adams, © Atlas Comics]
© Gear Live Media, LLC. 2007 – User-posted content, unless source is quoted, is licensed under a Creative Commons Public Domain License. Gear Live graphics, logos, designs, page headers, button icons, videos, articles, blogs, forums, scripts and other service names are the trademarks of Gear Live Inc.