Monday January 5, 2009 11:36 am
Q&A: Aaron Lopresti on Wonder Woman, Sludge, and Fantastical Creatures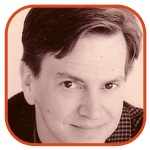 Tweet
Posted by Tom Mason Categories: Interviews, DC Comics, Independent,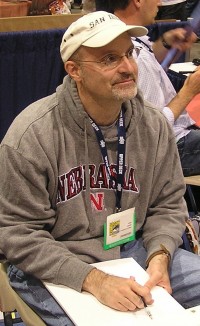 Aaron Lopresti may be the regular artist on DC's Wonder Woman with writer Gail Simone, but he also likes to hobnob with Hobbits, yearn for Yetis and bound after Bigfoot in his new book "Fantastical Creatures Field Guide: How to Hunt Them Down and Draw Them Where They Live" from Watson-Guptil. I met him back in 1993 when Steve Gerber and Chris Ulm picked him to be the regular artist on the Steve's Ultraverse title Sludge. Aaron has since worked on Spider-Man, The X-Men, Hulk, The Avengers, Batman, Plastic Man, Green Lantern, Superboy, Xena, Star Trek, Gen 13, and Mystic. He even took the plunge and self-published Atomic Toybox and CHIX. You can always find him at Comic Con International in San Diego where he shares a booth with Terry Dodson, but today, you can find him here:

TOM MASON: How did the Field Guide come about?
AARON LOPRESTI: About five years ago as I was working on a fantasy painting for an as-of-yet unrealized book project, the concept for Fantastical Creatures just hit me. Wouldn't it be fun to put together a book featuring strange creatures of my own creation with a humorous irreverent twist? I'm sure I was influenced by the book The Goblin Companion by Brian Froud and Monty Python's Terry Jones. The humor and presentation of my book I think is much more accessible, which is a direct reflection of my personality and my approach to humor.
TOM: How would you describe the book and its intended audience?
AARON: Originally it was designed for adult audiences. Not in the sense that it has any inappropriate or "adult content," but just the irreverent approach to the text would be over most kids' heads. However, when we added the "how-to chapter" to the book (which I knew would attract young readers) and the fact that the art is very kid friendly, I went in and removed or rewrote some of the text to make sure that the book was all-ages friendly. I still think the book can only be fully appreciated by an older audience, but there is nothing that would be inappropriate for younger readers. (I hope). Where this book will end up in bookstores is still a guess. I think it appeals to fantasy readers, humor readers, and people interested in art.
TOM: Is there a storyline to go along with the pictures?
AARON: The book also has a quasi-narrative structure to it that allows it to be read almost like a traditional storybook. Even the Foreword, Preface, and Introduction are integrated into the overall story and become essential to the overall book experience.
TOM: What kind of research did you do? Are these "real" fantastical creatures from other sources, or are they from your own head?
AARON: After I turned in the first draft, editorial decided to add the element of making this a travelogue. They wanted to categorize the creatures by location rather than by species. As a result, I had to rewrite some of the creature text to fit into certain regions of the world. For this I did a fair amount of geographical, historical, and societal research. As far as the actual character creation, they all came out of my head. There are a couple of twists on existing characters (i.e., Big Foot, Abominable Snowman, the Griffin). But for the most part they are as original as anything can be these days.
TOM: I noticed William Stout did the foreword. How cool is that?
AARON: Pretty cool, actually! I met Bill way back at Dragon Con in 1992. I was already a fan of his work but I was so taken with his kindness and sincerity that I made a point of staying in contact with him and we have since become good friends. He has helped me so much with the business and promotion side of the art business as well as just being an artistic inspiration to me, that he seemed like the obvious choice to write the foreword to my first book. The great thing about it is, he didn't just do the standard "Aaron is a great artist" foreword, but understood the theme of the book and hysterically incorporated it into his foreword, making it a must read.
TOM: Let's switch gears. How long are you exclusive with DC?
AARON: I have a little less than two years left on my contract with DC, most of which will probably be spent on Wonder Woman.
TOM: How's Wonder Woman coming along?
AARON: Working with Gail Simone has been a terrific experience. My inker, colorist, and editorial staff are just the best. I am really pleased with the overall quality of the book. Which is rare for me!
TOM: What kind of feedback are you getting from fans about it?
AARON: I was very nervous taking over for Terry Dodson. He is a very popular and very good artist. Thankfully, the feedback on my work so far has been overwhelmingly positive. Although, a good many of the fans probably miss Terry not being on the book, they seem to at least be appreciating what I am doing.
TOM: You and Terry Dodson were the first pros I know who "broke out" of Artist's Alley at San Diego and got your own booth. How liberating was that?
AARON: Best decision I ever made. I actually felt like a real professional and I had tons of room! A far cry from cramped artist's alley!
TOM: What got you to make the leap?
AARON: Actually, Bill Stout was the first guy to really start working me to get a booth. I remember Dan Brereton also chiming in on the virtues of a booth the year before I got one. I made the decision to leave Artist's Alley behind when I realized the importance of acting like a top professional even if I wasn't one. I really felt like I had to present myself as a prominent artist if I wanted people to start believing it. Improving my abilities certainly helped me make strides in that area but I really believe stepping out at the biggest comic trade show in the world helped. Financially it was a bit risky at the time, but after improving my overall earnings the first year my decision to get a booth proved to be a wise one. Seeing that the booth really raised my profile and increased my show earnings was enough to convince Terry to be my booth mate the following year. I also knew that Terry was more popular than me so having him in the same booth would certainly help my overall visibility as well. I think next year will be our 10th year as a team in San Diego and it continues to work well for both of us.
TOM: Is Terry upset that you don't list him either as an influence or a favorite contemporary artist on your website?
AARON: Is this a trick question? I doubt Terry has even read my bio. I don't list a lot of contemporaries and only guys that I feel really helped shape my style. I was well down that path before I met Terry. However, I do look at Terry's stuff and if I can find ways he does things that are better than what I am doing I use them. He is a great artist and has a lot to offer. But if I listed everybody that has had some influence on me over the years, I would probably list just about everyone. I am always learning from others. Besides Terry is super successful as it is, I don't want his head to get too big!
TOM: I saw your originals at San Diego and noticed that you're still working old school on illustration board. Are you tempted to go digital - do you see pros and/cons there?
AARON: I am not a big fan of digital artwork. I prefer to do it the old fashioned way because I like to have a physical piece of original artwork when I am finished. It is sort of a reward for the hard work. I find most of the computer generated art "cheesy" looking. Almost like 70's airbrushing. To conquer Photoshop is not that great of an accomplishment. To paint like James Bama, Morgan Weistling, Glen Orbik, Drew Struzan, and others of that ilk, is quite an achievement. That is what I am shooting for. That is the kind of attitude that will undoubtedly ensure that the comic industry passes me by. Maybe the whole world of illustration, but I hope not.
TOM: Is there anything else that you're fitting into your schedule on the side?
AARON: As far as other projects, I am starting another book project that will be a children's book, sort of. I am also working on putting together another book of my art that will be published by my own Cold Crocodile Press.
TOM: What about comics?
AARON: I also have something else in the works with DC but it's way too early to even talk about as it has not cleared all of the hurdles in the approval process yet.
TOM: Is DC planning any collections of your Wonder Woman work?
AARON: You can count on just about every story arc getting collected these days.
TOM: You were working with Jim Shooter on a Legion story before you took over Wonder Woman. How'd that work out?
AARON: I am not a Legion fan so most of the book was over my head, but I tried (as I always do) to do my best work. Jim Shooter writes dense scripts so it was challenging. I have no Shooter stories to tell, I'm afraid. I just got the script and drew it.
TOM: Of all the female characters you've drawn, who's stronger: Xena, Ms. Marvel or Wonder Woman?
AARON: Wonder Woman and Ms. Marvel would be a good fight but I would take Wonder Woman because she has been around longer. As far as strength of character, I would say Wonder Woman, Xena, and then Ms. Marvel. I think Carol Danvers is fragile deep down inside.
TOM: When you search your work on Amazon, you get about 90 + listings. Some of the first ones up are your out-of-print sketchbooks. Are you ever going to do more?
AARON: I try and do one every two years or so. I don't want to flood the market with too much Aaron. But I will have something of that nature next summer. It is interesting to note that William Stout was the first guy to put out sketchbooks. I was the second after copying Bill (although Tom Yeates put out a sketch book around the same time as me and may have beat me to it, I can't remember) but now there is a landslide of them and they seem less special. I am trying to come up with something new either in format or content to stay ahead of the curve and the fan's interest.
TOM: I think one of your first ongoing series was Sludge with Steve Gerber. How would you describe that? Was it intimidating? Weird? Fun?
AARON: All of the above. I was intimidated at first and then after meeting him and talking with him about his ideas for Sludge my feelings turned to fear. He wanted to do a crime book and use Sludge as he had used Man-Thing, as a catalyst for other stories. I wanted to draw a straight monster book more in line with the original Swamp Thing. Although, we had very different ideas on how the book should be done, I think we nonetheless worked well together. However, the harmony was probably a product of his continued lateness with scripts that allowed me to step in and write several issues that were truer to my vision. I will say that I think his writing on Sludge was some of the best of his career, however. He was an eccentric guy but a very talented writer.
TOM: When you did some writing on Sludge, was that your first professional comic book writing? Have you done other comics' writing and is that something you'd like to pursue?
AARON: I actually began my career by writing and drawing Forbush Man stories for Marvel's humor anthology book, "What Th…?!" I have always looked at myself as an artist/writer rather than just an artist. It is very difficult to get companies to let you do both. I wrote, penciled, and inked two Xena projects for Topps Comics, I plotted, penciled and inked a two-part Gen-13 Bootleg story and I wrote and illustrated the self-published CHIX and Atomic Toybox. I haven't done nearly as much writing as I would like but I am looking to change that in the not too distant future.
Alright! Thanks Aaron and good luck! You can always find out more about Aaron from his website, www.aaronlopresti.com. And if you're heading to San Diego this year, drop by his booth and check out his original art (and if you want to sign up for one of his sketches, get there early, the list fills up fast).
© Gear Live Media, LLC. 2007 – User-posted content, unless source is quoted, is licensed under a Creative Commons Public Domain License. Gear Live graphics, logos, designs, page headers, button icons, videos, articles, blogs, forums, scripts and other service names are the trademarks of Gear Live Inc.