Tuesday May 5, 2009 8:13 pm
PITSTOP: Green Valley Book Fair, Mt. Crawford, VA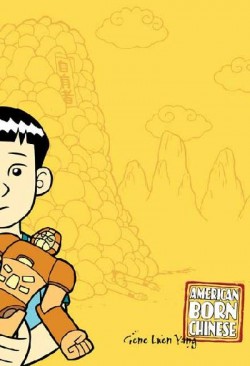 There are two places where I can spend hours, literally lost in a literary world: one is a library book sale. The other is a bookstore that sells remaindered books. I'm never happier than when I stumble across a remaindered bookstore that's temporarily moved into some vacant retail store for a few months and slapped together a wild mash-up of books in nearly alphabetical order in almost the correct sections. Finding a copy of William Saroyan's The Human Comedy in the Humor section always makes me laugh.
But there's one organization that does it up right. The Green Valley Book Fair is huge, it only happens a few times a year for two weeks at a time, and you will not walk away empty-handed. It's impossible. The place is clean, brightly-lit, extremely well-organized, and well-staffed with helpful, courteous people who know their books. Plus, the prices can't be beat.
If you're down around the Mt. Crawford, VA area (near Harrisonburg), you might consider stopping by for a few hours of browsing. They have over 500,000 remaindered books displayed over 25,000 square feet, at prices usually in the $2.50-$10 range.
You'll find a lot of hardcovers, trade paperbacks and mass market paperbacks to love in the mystery, art, science fiction, fiction, children's, young adult and non-fiction sections, but comic fans will find plenty of bargains too.
The last time I went, there were dozens of different manga titles – mostly Tokyopop, but others as well - and lots of DC and Marvel graphic novels (hardcover and softcover) as well as a few rows of independents. The books were nicely displayed spine-out on well-crafted wooden bookcases, or stacked face-up on big tables. I picked up American Born Chinese by Gene Luen Yang and Sardine in Outer Space by Joann Sfar for $3.00 each, and managed to drop an additional $94 on stuff like John Hodgman's The Areas of My Expertise for $3.00, Tokyo Suckerpunch by Isaac Adamson for $3.50 and The James Deans by Reed Farrell Coleman for $3.00.
If you're looking for some great graphic novel and manga bargains, or want to broaden your comic horizons without paying full price to sample (especially during a recession), then check it out! I've been chatting with Michael Evans who's one of the guys who runs the joint and he says: "We have half of one aisle devoted to Manga this time, over 100 different series, and for most of the series we have more than one number in the series—a conservative estimate would be over 250 different titles. Most are from TokyoPop, with a fair number from Del Rey, and a few series from Blu (Blumanga)."
He provided a very brief sample: A.I. Love You 1, 2, 3, 4, 6, 7; Beck 1, 2, 4: Candidate Goddess 2, 4, 5: Culdcept 1, 2: Dream Saga 1, 2, 3, 5; Et Cetera 2, 3, 8, 9; Ecole du Ciel 5, 6; Peach Girl 1, 2, 3; Samurai Deeper Kyo all from 1 - 23 (some in short quantity); Threads of Time 2, 5, 6, 7, 8, 9; Vampire Game 3, 5, 13, 14. Their graphic novel section this time around isn't as robust as in months past, but Michael says one of their biggest bargains is Zot! The Complete Black & White Collection: 1987-1991. Michael says the $25 book is available from them for a mere $5 a pop.
Doors will open on May 9 (that's this Saturday) and the sale will run through May 25 and the next one's not until June 27. If you happen to be in the area during right about now, it's worth stopping by with a couple of credit cards and a box that needs to be filled up. And don't worry, if you overfill, they'll carry it out to the car for you.
Get the directions at their website so you don't get lost. It's a little bit off the interstate, near Harrisonburg, VA at the end of a long and winding road before you get to the giant converted barn and attached warehouse. Just follow the signs. Back near the interstate exit, there's also a huge shopping district of mostly strip malls filled with chain stores and big box stores so if you're in the mood for full price books from Barnes & Noble or lunching at Five Guys And Fries (highly recommended), you can do that too.
© Gear Live Media, LLC. 2007 – User-posted content, unless source is quoted, is licensed under a Creative Commons Public Domain License. Gear Live graphics, logos, designs, page headers, button icons, videos, articles, blogs, forums, scripts and other service names are the trademarks of Gear Live Inc.