Monday December 15, 2008 9:30 am
Learn to Draw the OVOLO Way #1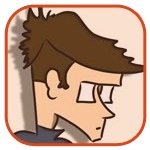 Tweet
Posted by Kris Madden Categories: Editorials, Site Features,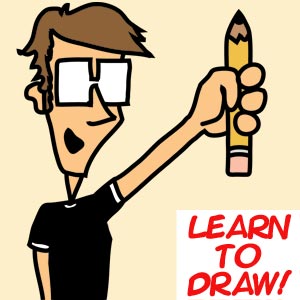 "You're money and you don't even know it."
It's the truth, you don't even need to keep reading this article, because you can already draw comics. The problem: "you don't know it," and I'll show you that you already know how to draw in 5 steps.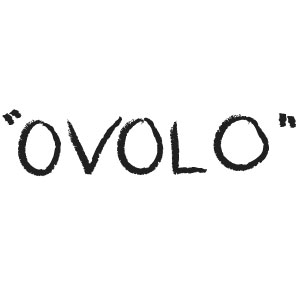 1. Snatch up a pen and, in upper case, write the word: "OVOLO". See, you can already draw and you don't even know it. Here, let's take those same letters and rearrange them.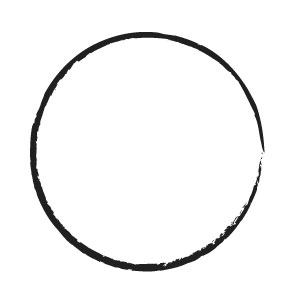 2. Take one "O" and draw it so that it fills up the page.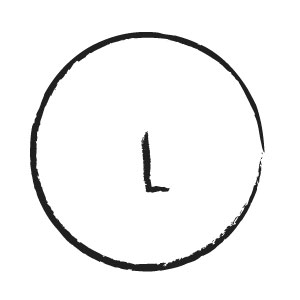 3. Put the "L" in the middle.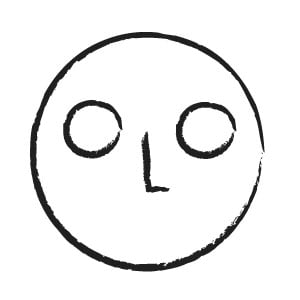 4. Place an "O" on either side of the "L".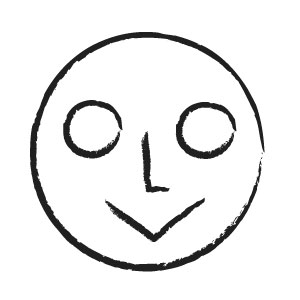 5. And set the "V" below the "L".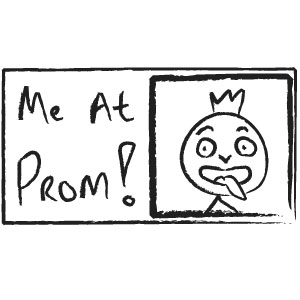 Congratulations! You've just drawn one of my favorite characters, "OVOLO".
Are you unimpressed with your drawing of "OVOLO"?
You shouldn't be, because I can't draw "OVOLO" the way you do and that's the best part. Art is about being original and yet many art instruction books teach you how to draw like everyone else does.
Draw "OVOLO" any way you want to. Use different letters for the eyes. Are you still using an "O" for the head? Why? Are you still using letters? Why not numbers?
There is something special in the way you see the world, so don't stray from that, hold on to it and build on it.
To turn it into a comic: put a box around it and write in a thought bubble or dialogue, and you're on you're way.
Just because you're not Van Gogh doesn't mean you can't draw. It just means you can't draw LIKE Van Gogh, which as I said before, is a great thing. Comics are about expressing yourself, and you already have the tools to do that.
There are 26 letters in the English alphabet, along with 10 numbers, and then you've also got commas and question marks and various symbols in your toolbox to start making comics. Stop wasting time and start using them.
Ask questions: What does a mouth look like when you put a "P" there instead of "V"?
Experiment with different letters and different lines. Write in a joke somebody said at the office and post it up on your website.
And as you experiment, you will reach a point where you will become frustrated. You'll be frustrated because you will see something in your mind that you want draw, and when you draw it, it won't look like the picture in your head. Many people when they get to this point, throw down their pencil and say, "I can't draw."
And that's a lie, because you can draw, you've already proven that. The problem isn't in your capabilities as an artist, but in your communication skills as an artist. And that's what all artists work on, so welcome to the club.
Unfortunately, there are no five step programs to learning how to draw exactly what you see in your head. The truth is that you will spend your whole life working toward this goal and possibly never achieve it. And that's okay, because art is not skill, or numbers, or fancy brushes, it's about expression. And comics are one form of expression that's why they're art. So start drawing because just like jello, there's always room for more artists.
In the next issue of "Learn to Draw the 'OVOLO' Way", I'll be going over different methods you can use to express your ideas with comics. Enjoy your alphabet in the meantime.
© Gear Live Media, LLC. 2007 – User-posted content, unless source is quoted, is licensed under a Creative Commons Public Domain License. Gear Live graphics, logos, designs, page headers, button icons, videos, articles, blogs, forums, scripts and other service names are the trademarks of Gear Live Inc.