Saturday November 29, 2008 9:29 am
The coming of James Robinson's Justice League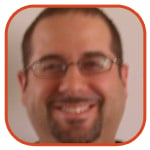 Tweet
Posted by David Torres Categories: Editorials, DC Comics,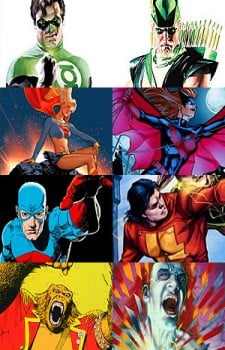 It's been a busy week for me. Between the birth of my second son this past Monday, as well as Thanksgiving, I haven't had much time to read or write about comics. Today after coming home from the pediatrician, I went and got the mail and in my mailbox was this month's "Wizard" magazine. On the cover was a picture of the new "Justice League" comic, which will be written by James Robinson. I completely forgot about this book as the announcement for it came early this year.
James Robinson is responsible for writing one of my all-time favorite comic books: "Starman". "Starman" only lasted 80 issues, but it was not canceled because it stunk. Robinson created a story that had a beginning, middle, and end that DC allowed him to tell - similar to Neil Gaiman's run on "Sandman," Robinson had carte blanche when it came to that book and it's protagonist, Jack Knight.
Read More

| Newsarama
Robinson left comics after the end of "Starman" and went on to write the screenplay for the "League of Extraordinary Gentlemen" film. It wasn't very good and the film was panned by both critics and comic fans of the book. Robinson found his way back to writing comics and wrote a story arc for Batman called "Batman Face to Face". It was okay; not anything near the work he did on "Starman" and other things in the past. It was then announced that he would be the writer of the "Superman" comic and I was excited. My excitement quickly left me after the first few issues. Between Superman fighting Atlas and the writing of Krypto's inner dialogue, I was about to drop it. That all changed with the arrival of the "New Krypton" storyline that would run through all of the Superman books. Since his book would be a part of the storyline, I had to continue collecting.
His books during this storyline have been a little bit better, but nothing compared to the comic perfection that Geoff Johns is writing over in "Action Comics". "Superman" director Richard Donner said recently that if Warner Brothers want to reboot the Superman film franchise, they should hand it over to Geoff. I wholeheartedly agree. But what about the Justice League?
Okay. The regular monthly "Justice League of America" book is not being canceled. No, this new "Justice League" book will be a separate book and the team will have its own identity and mission separate from the regular Justice League of America. According to Robinson, this team will be much more proactive in fighting crime rather than reactive. It's seems the birth of this team will be born out of revenge. Revenge against a super-villain who has killed someone. Who we don't know. The murder will be tied into "Final Crisis" - whether it happens during or after is unknown. I like this idea. I think if this world were a reality, you would see superheroes going out to look for bad guys to take out before they can do more harm.
The team will not consist of Superman, Batman, or Wonder Woman - however, Supergirl and Batwoman will be on the team. Rounding out the roster is Green Arrow, Ray Palmer aka The Atom, the former Captain Marvel Jr Freddy Freeman, the alien Starman Mikaal Tomas, and…Congorilla.
I'm not an expert on the DC Universe so I had to read up on who Congorilla was. At first I was angry because I thought that this would end up being lame, but then I remembered how well Robinson worked with Mikaal in the "Starman" series and felt that if he could make me care about Mikaal as a character in "Starman," then maybe he could do the same with Congorilla. After reading his stuff on "Superman," I'm back to looking at this negatively.
My first introduction to the Justice League was on TV with the "Super Friends" cartoon. When I began reading comics, I was only reading Marvel. I didn't start reading Justice League until the "Death of Superman" storyline. The line-up consisted of a bunch of heroes I didn't know at the time (Guy Gardner, Booster Gold, and the Blue Beetle). The stories were okay, but I was looking for more of a classic line-up. I got that with the Grant Morrison "JLA" series. Something I actually enjoyed and understood what I was reading - unlike "Batman: R.I.P." The current Justice League comic is okay, but not great. I really hope Robinson delivers on this new Justice League book.
The Justice League is the number one team in comics in my opinion. DC really needs to get in gear and do some cool stuff with at least one of their Justice League books. I wish Andy Kubert was the artist on this new title. DC has really dropped the ball with the Kubert brothers. Their work is some of the best stuff ever in comics and neither of them are drawing monthly books. I do look forward to seeing Andy's work on the two-part Batman story "Whatever Happened to the Caped Crusader."
Although an artist is very important, I think the writer is just a little more important. You can have pretty pictures in a comic book, but if there is no substance as far as a story is concerned, there's no reason to buy the comic.
James Robinson has done some fantastic work in the past. An aggressive Justice League with Green Lantern at the helm is a winning idea. Lets hope there's a payoff.
© Gear Live Media, LLC. 2007 – User-posted content, unless source is quoted, is licensed under a Creative Commons Public Domain License. Gear Live graphics, logos, designs, page headers, button icons, videos, articles, blogs, forums, scripts and other service names are the trademarks of Gear Live Inc.