Thursday June 25, 2009 1:26 pm
DC Comics Review: Detective Comics #854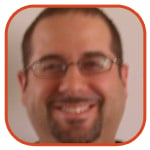 Tweet
Posted by David Torres Categories: Reviews, DC Comics,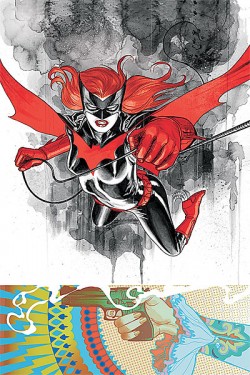 Rating: ***
Batman: Reborn continues in the pages of Detective Comics this week. Big changes have been happening in the world of Batman and one of those changes is that Batman will not be appearing in the pages of Detective Comics. Instead we have the new Batwoman Kate Kane flying solo in Detective Comics with Greg Rucka as writer and J.H. Williams as the new artist for the book. Batwoman is not a character that really grabbed me when she first appeared in the pages of 52.
According to Wikipedia, Barbara Gordon was originally supposed to return as Batgirl a while back, but wanting to be more diverse and continue to have a handicapped character, DC decided to bring back Batwoman instead. It seemed more like DC wanting to do a bunch of different things here: 1) Bring back a Silver Age character. 2) Bring in a new female character in the male dominated world of super-hero comics and 3) make her a lesbian to show even more diversity. I have no problem with any of these reasons, I just think DC mishandled her introduction to the DC Universe and didn't give me a reason to care about this character. However with this first issue of her in Detective Comics, they've taken a good first step in giving me a reason to read stories about Batwoman.
With the prices of comic books going up, and being the father of two children and a mortgage to pay, comic books can be an expensive hobby to continue. So I have the various titles I collect on a very short leash. If after an issue or two I don't find myself interested in the story anymore, the comic gets dropped from my pull list. This first story has a good beginning and its given me a reason to stick around.
The story opens with Batwoman on patrol and she's trying to get some information out of a guy. She does a good job of intimidating him and he gives up the name of the person she's looking for. As she interrogates the perp, someone is looking over her work on one of the roof tops - Batman. I'm assuming it's Dick under the mask, but the way Rucka writes the character in this small scene you could almost mistake Bruce being behind the mask. He tells her he'll be watching her on this case and advises her to cut her hair as all it would take is one bad guy to pull her hair from behind and she's done.
Batwoman has her own hideout of course and her "Alfred" is her dad who seems to be retired U.S. military. I like this idea. It's not often that you see the father of a super-hero helping their child fight crime. Normally it's a father or mother against it and doing everything in their power to stop it.
We also see Kate in a relationship or at least she was in one. Kate is dating a lawyer who she meets for lunch. Kate is late and seems to be playing a similar role played by Bruce Wayne of the tardy, rich playboy - well in this case playgirl. Because of this, she loses out on this relationship. Kate is also a lot different than what we she looked like in 52. Kate was depicted as a rich socialite there and yet here she's portrayed as looking like a goth girl. This doesn't bother me, but why the change and will there be any explanation.
Batwoman is tracking the new leader of the Religion of Crime. She meets up the new leader and discovers that it's a woman. A woman whose name is Alice and seems to be some sort of weird looking version of Alice from Alice in Wonderland. Batwoman pulls a gun on her and shoots her and we end there. Earlier in the story, Kate's father gave her the gun. Whether it's a real gun or some type of special weapon I don't know. I think it would be great if it was a real gun. This would add some tension between her and Dick as she is going the route Bruce has taught all of his followers never to go and that's use a gun. I know Jason would approve, but what about Damian would he approve as well? Will there be a Bat civil war in Gotham's future? Those super-heroes who believe in killing vs Bruce and his crew. How cool would that be?!
Another new feature in the new Detective Comics is the back up story that will be a monthly feature in the book is a story featuring the new Question Renee Montoya. I preferred Renee when she was just a cop and if DC wanted to do something different, I would have made her Batwoman. The story is part one of the first story arc featuring Renee. An illegal immigrant's sister has been kidnapped and he recruits Renee to help him find her. Renee follows some leads to a hideout where Renee confronts the men who seem to be behind the kidnapping. A forgettable story.
As I said a good start to the new direction of Detective Comics. Rucka has me interested in reading more stories about Batwoman and J.H. Williams art was amazing here. Some great work in this issue. See you next time!
© Gear Live Media, LLC. 2007 – User-posted content, unless source is quoted, is licensed under a Creative Commons Public Domain License. Gear Live graphics, logos, designs, page headers, button icons, videos, articles, blogs, forums, scripts and other service names are the trademarks of Gear Live Inc.