Thursday April 23, 2009 5:49 pm
DC Comics Review: Battle for the Cowl: Arkham Asylum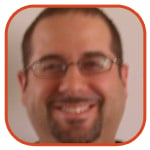 Tweet
Posted by David Torres Categories: Reviews, DC Comics,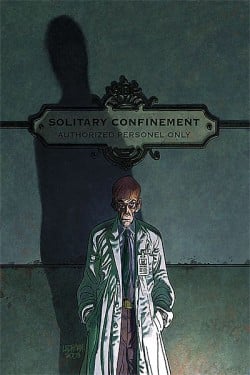 Rating: ***1/2*
I've been picking up the "Battle for the Cowl" (BFTC) one-shots and mini-series that have been coming out. Normally I don't pick up all of the spin-offs of event books, but because it's Batman, I've been getting them. Some of it's been good and some of it's been bad. I wasn't expecting much from the Arkham Asylum one shot so I was happy to have really enjoyed this story after I read it. I enjoyed it so much I decided to write about it.
This issue reminds me a lot of one of favorite comic stories, "Arkham Asylum: Living Hell" by Dan Slott. In this story, Slott introduces a slew of unknown residents of Arkam Asylum including Humpty Dumpty and Jane Doe. The writer of this issue of this BFTC one-shot David Hine sort of picks up where Slott left off and introduces a few characters of his own.
In the story, Arkham Asylum has been destroyed. It was destroyed and most of the inmates are now on the loose thanks to the Black Mask (see the BFTC mini-series). The director of Arkham Asylum, Dr. Jeremiah Arkham has returned to the ruined asylum to try and find some of the inmates who were not in the general inmate population. These inmates include: No Face, Mirror Man, and the Hamburger Lady. What's interesting about these new characters are as of right now, they don't seem to be threats to anyone. They just seem to be mentally ill people. Now that may change - especially from what we see in the ending of this story. Maybe these characters were introduced as new villains for the new Batman and Robin debuting next month. I don't know.
The real story of "Battle for the Cowl: Arkham Asylum" is not about these new characters, but about Jeremiah Arkham. I was collecting Batman when Jeremiah first appeared in the opening story-arc to "Batman: Shadow of the Bat". I just recently reread that four-part storyline and it still holds up 17 years later. It's a very creepy Batman story with Mr. Zsasz also making his first appearance as the main antagonist of the story. As we saw in that story 17 years ago, Jeremiah Arkham is a tortured soul. He truly wants to help these villains become rehabilitated, but instead they mock him and plot new kinds of havoc the next time they are free.
Arkham is obsessed with trying to make these people better and by the end of the story he is even more dedicated to rebuilding Arkham not as a prison for these super-villains, but as a true mental hospital. He will begin with these three inmates who referes to as his "children". No Face is a gifted painter and during his stay at Arkham he would use his blank face as a canvas to paint a new face for himself. Arkham encourages No Face to do so once again and our story ends with No Face revealing his new painted face: he's painted himself to look like the Joker.
What I got from this story is that no matter what, Arkham Asylum will always be a place of madness and evil. No matter how much Jeremiah Arkham may try, those who enter the walls of Arkham Asylum are evil. So No Face maybe heading down that direction.
I've read some of David Hine's work in the past with X-Men: The 198 and wasn't all that impressed. He impressed me here and I look forward to any Bat-stories he may do in the future. Maybe an on-going comic similar to "Gotham Central" with a book centered on the inmates of Arkham. So pick this one up. It's a great read!
© Gear Live Media, LLC. 2007 – User-posted content, unless source is quoted, is licensed under a Creative Commons Public Domain License. Gear Live graphics, logos, designs, page headers, button icons, videos, articles, blogs, forums, scripts and other service names are the trademarks of Gear Live Inc.