Monday June 15, 2009 2:54 pm
DC Comics Review: Batman Confidential # 30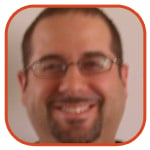 Tweet
Posted by David Torres Categories: Reviews, DC Comics,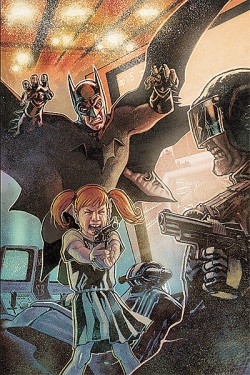 Rating: *** 1/2*
This month's issue of "Batman Confidential" is a big improvement from last month's issue. Last month we got part one of a two part story entitled "Bad Cop" by Andrew Kreisberg and Scott McDaniel. This was a sequel to Kreisberg's story which appeared in "Batman Confidential" earlier in the year. As I said, part one was a disappointment to me, but this issue ups the ante with a tense stand off between Jim Gordon and Bad Cop with Gordon's daughter Barbara caught in the middle.
Kreisberg is kind of creating his own separate Bat-Universe that I wouldn't mind seeing continue. In his first story he brilliantly told the story of the first time Batman brought the Joker into Gotham PD for booking. I'd like to see some other "first" stories that he could write. Has there been a Jason Todd Year One yet? I think Kreisberg could do some great stuff with Jason.
In the last issue the former police officer Geoff Shancoe had escaped from Arkham and assumed the identity of the villain Bad Cop. He's angry about the death of his wife at the hands of the Joker and takes it out on rookie cops at the Gotham Police Academy where Montoya is located. Both Batman and Shancoe's former partner confront him. Bad Cop wants to die. He's too distraught to want to live after everything that has happened and figured by committing a viscous crime he could get killed in the process. Neither Batman or Shancoe's former partner oblige him of his wishes. So Bad Cop goes another route.
Jim Gordon is out on a "date" with his daughter Barbara who seems to be about 10 years old in this story. They are at an arcade and Bad Cop shows up and plans on killing Gordon. He and Gordon go at each other and Gordon's gun gets knocked to the ground. Barbara picks it up and points it at Bad Cop. Bad Cop then asks her to kill him. Batman shows up and convinces Bad Cop to stand down. Barbara then reveals that the gun she had was a fake one from the arcade and smiles at Batman saying guns are dangerous. I took that line as wink to the audience in which we know Barbara will later adopt Batman's beliefs and methods as a crime fighter.
Bad Cop is sent back to Arkham, but unfortunately his former "roommate" the Joker has escaped once again. Obviously he used Bad Cop's weak state of mind to convince him to escape in order to get away himself. Two orderlies lay dead in Joker's cell with a message to Batman written in their blood on the wall. It says, "see you at the next chalk outline". Sick, but classic Joker. I love it!
A very good issue. I recommend it and look forward to other stories Mr. Kreisberg will be working - especially Batman stories. The next "Batman Confidential" story arc will be written by Peter Milligan of X-Force/X-Statix fame. I've never read his work on those titles, but I will give a shot. Later!
© Gear Live Media, LLC. 2007 – User-posted content, unless source is quoted, is licensed under a Creative Commons Public Domain License. Gear Live graphics, logos, designs, page headers, button icons, videos, articles, blogs, forums, scripts and other service names are the trademarks of Gear Live Inc.