Thursday December 11, 2008 9:14 pm
Dark Reign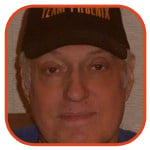 Tweet
Posted by Joel Rosenberg Categories: Editorials, Reviews, Marvel Comics,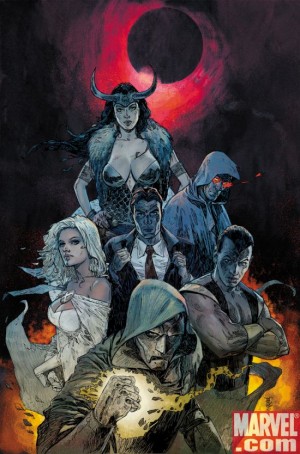 And so, without further ado, we move into Dark Reign. I would like to start with the cover. Now, I am a guy, which means I love, shall we put it, well drawn women. I mean, at least as much as the next breathing male. But let's compare Emma Frost and the new, improved Loki. Emma looks, well, great, but Loki, even for an Asgardian seems a litlle…. well… too well built. The old joke used to be that there is only one letter difference between wow and cow and before I get into any more trouble, I will leave it at that.
The art was okay, which is a subject I usually don't opine on. Sure, I like good art from bad, but I'm more of a plot and story person. But it was alright except for Namor who is drawn to resemble the bum he was when Johnny Storm found him 45 years ago, but with a bad shave. Facially, not good and the hair is too short. Just doesn't look like Sub-Mariner to me, but with Atlantis destroyed for the 78th or 79th time, I suppose we can give him a pass.

But the story… that I liked. This ill-Illuminati seems to be off to a good start. The members distrust each other even more than the hero's illuminati. Everyone has his or her own agenda. They all want to kill the boss. Good stuff. And the fact that Norman has someone hiding in the shadows who worries even this group of baddies is cool. But who is it?
Did you ever watch Murder She Wrote starring Angela Lansbury? There are only six people in the story. Jessica Fletcher didn't do it. The victim didn't do it. That just leaves 4 suspects and we hope we can figure out the clues before the last scene. In comics, we can have a 500 issue limited series with clues in 499 of them pointing to one guy and in issue 500 the author changes his mind or just misled us and it is someone else. After one issue of "Dare Reign," I have premliminary thoughts. It has to be someone of immense power to intimidate these guys. Doom mentions a battle shaking this dimension. And as long as we don't need a rational motive for our mystery man to help Normie, my first guess is Mephisto or someone like him. The Beyonder isn't a bad guy. Galactus couldn't care less. An Elder of the Universe? It certainly isn't Ant-man.
Who do you think?
© Gear Live Media, LLC. 2007 – User-posted content, unless source is quoted, is licensed under a Creative Commons Public Domain License. Gear Live graphics, logos, designs, page headers, button icons, videos, articles, blogs, forums, scripts and other service names are the trademarks of Gear Live Inc.