Saturday August 22, 2009 10:13 am
COMIC BOOK JOBS: WHO'S HIRING? VIZ, DISNEY and ASTRO CITY!?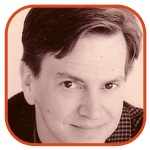 Tweet
Posted by Tom Mason Categories: Editorials,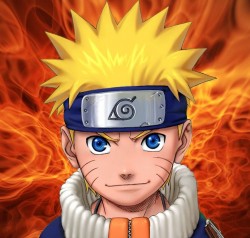 You know what it's like. Fall is here, you're clenching your college degree in one hand and a Stoli in the other and you've pretty much wasted the summer since graduation. You've read some comics, commented on some blog sites, maybe even gone to this year's Comic Con International. But now it's the fall and people are starting to wonder if you're ever going to put that expensive college education to good use so your parents can start bragging about the ROI they're getting for their cash.
Wonder no more, because if you're interested in a job in the funny book industry, they have jobs for you. Well, some of you. And you might need more than just a college education. But still. A job in a sputtering economy based around a stepchild of the dying tree-based publishing industry is still pretty good to find, right?
Read on, then, for a few surprise opportunities at places like Viz (the manga people in San Francisco), Disney (the Empire of the Mouse), Astro City (no, seriously) and a Texas-based company where the cowboy hat might be optional.
Hastings in Amarillo (go look it up) is looking for someone to join their "consumer products division, retail management." You only need your high school diploma and at least 3 years experience, and you can expect to travel about 25% of the time.
The official job title is "Comic Books Category Manager" and you get to be the member of the purchasing staff "providing Category Management insights to internal leadership to enhance go-to-market programs, innovation, and sales strategies." They have a lot of requirements and demands of their applicants, but my favorite one is they need "A self-starter with a verifiable sense of urgency," so practice your panic attacks and work on tantruming around your subordinates.
Barenholtz Productions is a movie production company looking for an unpaid intern who can read and evaluate scripts, research, assisting with various administrative duties, errands, and possibly on-set experience. In the old days, this was a paid gig and you were called an Assistant, but in the New Economy, that obviously ain't happening.
The head of Barenholtz, Ben Barenholtz has some serious movie cred on his desk. He was involved in producing some of my favorite Coen Brothers' movies: Raising Arizona, Miller's Crossing and Barton Fink. But what's the comic book connection here? Why Barenholtz "is developing Kurt Busiek's acclaimed comic book Astro City."
VIZ Media, the manga publisher (they do Naruto, among dozens of others), is on a hiring binge with three openings to apply for. First, they're looking for a Director, Marketing & Brand Management to join their Sales & Marketing team. You're going to need big-time English fluency, knowledge of anime, manga and games and 5-7 years experience in "a print/publishing environment" which may not include FedEx/Kinkos. If you get the gig, you'll be planning, organizing and managing "an assigned VIZ Media brand from acquisition stage through product life cycles to optimize profit and meet marketing, financial, and corporate growth objectives."
Next, VIZ is also looking for a Brand Manager, which has the same qualifications and responsibilities as the Director, Marketing & Brand Management job, but you're probably going to get less money, and have to work a little bit harder.
VIZ's third job offering is Retail Development Assistant which sounds even lower on the pay scale. You'll be providing "support to the staff in the Sales & Marketing department, working closely with the Manager, Retail Development and the rest of the Retail Development and Sales team." In other words, your office nickname will be "Go Get Me."
VIZ does have an attractive benefits package that includes chiropractic and acupuncture insurance, a life insurance plan, 17 paid personal days off per year (to start!), a partially-paid gym membership, and "a full-time casual dress policy" so you don't have to keep changing clothes during the day.
VIZ, as an employer that publishes books with edgy sexual content, has perhaps the greatest disclaimer ever for potential employees: "As part of a multi-media entertainment company, employees may be subjected to work-related images including content such as: sexually explicit images, nudity, and graphic violence. Employees should be willing to work with this type of content. VIZ Media does not condone the viewing of this content where not work-related." So remember – it's great to check out everybody's naked junk, but only if someone's paying you to watch it.
The House of Mouse – that's the Disney Empire to you – is also hiring in their publishing division in White Plains NY. They need a Senior Copy Editor for the Disney Book Group which is part of Disney Publishing Worldwide. It's part-time, just 29 hours a week which is probably timed to limit the kinds of benefits you might qualify for. You'll be copy-editing and proofreading and identifying "problems in language or bookmaking and proposes solutions as appropriate." Children's book experience or "an affinity for children's books" will be helpful. Also, it's in White Plains, New York, which is to Manhattan as Bakersfield is to Los Angeles, so plan accordingly.
That's it for comic book jobs for this week. Previous entries can be found here and here.
[Artwork: It's Naruto's world, we just live in it.]
© Gear Live Media, LLC. 2007 – User-posted content, unless source is quoted, is licensed under a Creative Commons Public Domain License. Gear Live graphics, logos, designs, page headers, button icons, videos, articles, blogs, forums, scripts and other service names are the trademarks of Gear Live Inc.