Friday February 4, 2011 7:30 pm
British Comics: Dan Dare: Safari In Space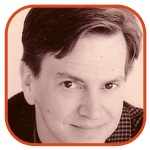 Tweet
Posted by Tom Mason Categories: Editorials, Independent,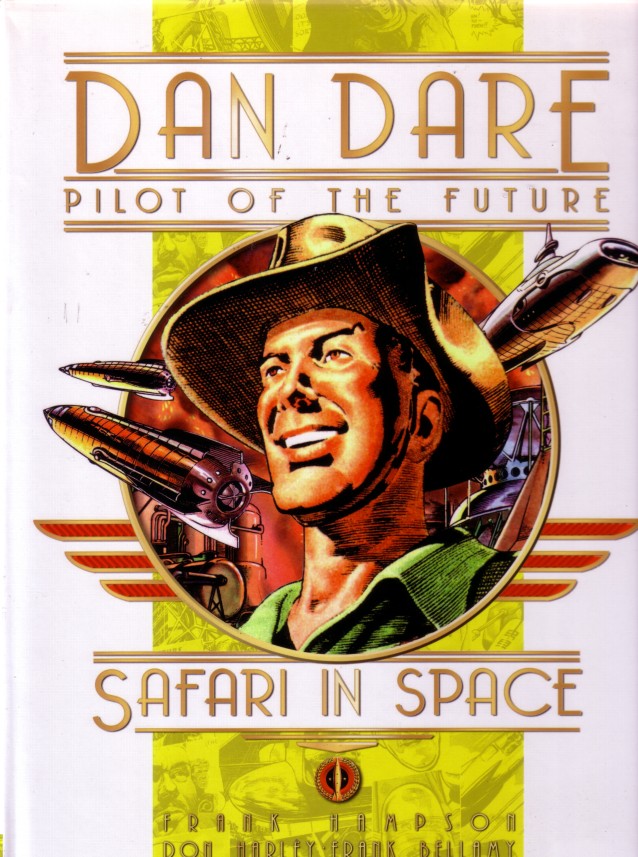 My only exposure to Dan Dare previously was a terrific little series by Rian Hughes and Grant Morrison, that was one of those politically infused reimaginings that turned the original character inside out.

But I've never read the classic stuff that British comic fans drool over though I've heard a great deal about it. And now along comes Titan Books which has been releasing a ton of hardcover collections of classic Dare by Frank Hampson and his team that includes Don Harley, Eric Eden, Allan Stranks, Frank Bellamy and others.

Dare, the "Pilot of the Future" originally appeared in the weekly UK comic, Eagle, starting in 1950. Dare is a pilot for the Interplanet Space Fleet, a position that allows him to fly all over the galaxy and get stuck in a ton of interplanetary trouble. Much like a British version of Star Trek or Forbidden Planet, except Dare got there before they did.
This volume Dan Dare: Safari In Space, picks up from January 1959 and features two adventures, "Safari In Space" and "Terra Nova." In the first one, Dare and his team are kidnapped by a mysterious scientist - Galileo McHoo - who entices Dare on a mission that could lead to Dare's missing father. In "Terra Nova," Dan's quest for his father continues, taking him to a planet packed with deadly "man-sized ants."

The artwork is impressive. Frank Bellamy becomes the credited artist in the latter half of "Terra Nova" and there's a striking difference. The work is more cinematic and spectacular, and Bellamy occasionally breaks from the traditional tiny panel format with some larger panels of action. It's easy to see why people love his work.

And the stories are page-turning cliffhangers. The writers do a great job of keeping the story moving and also getting Dan and his crew distracted by various aliens, creatures and sub-plots. It's probably not much of a spoiler to say that Dan doesn't find his father in this volume, but that Dan will keep searching, and adventuring in space while he does it.

There are, of course, some dated stereotypes. The Irish character is a hothead who's aching to punch someone, and when Professor Jocelyn Peabody - the strip's only female character - sees a submarine surfacing and senses danger, it's dismissed as a "typical case of female hallucination and hysteria" by the elderly white male - Sir Hubert Guest - who's busily smoking a "Venusian herb pipe" that's "jolly good."

The genius of Dan Dare, though, is not the terrific artwork or the snappy dialogue or even the plot - it's the structure. These strips were designed in 2-page installments to appear each week.

Within the two pages, the creative team has to recap the previous week's events, pick up the cliffhanger from before, move the story forward, and set up the next cliffhanger, and still make you feel like you got your money's worth.
And the creators don't cheat with big panels to stall for time while they catch up on a deadline - there are as many as 10-12 panels per page and each panel is filled with detail. They succeed in a way that doesn't feel redundant or sluggish when reading everything in one sitting.

This is the same kind of structure that classic newspaper strips like Terry And The Pirates used and Milton Caniff and others were the masters of. Modern day webcomic creators who often post on a weekly schedule would do well to take a look at a similar process from 50+ years ago and study how to apply it to their own work.

As always with Titan Books, the production values are superb. As all things go digital and iPaddish, I hope there's still a market for the printed book. The printing, binding, paper stock and dustjacket for Dan Dare are all top-notch. Reproduction is beautiful and the oversized pages help retain the legibility of the art and lettering.

Chocks away!

You can find out more about Dan Dare's creator Frank Hampson in this post by Lew Stringer.

Cloud 109 talks about the same book.
[Artwork: Dan Dare: Safari In Space]
© Gear Live Media, LLC. 2007 – User-posted content, unless source is quoted, is licensed under a Creative Commons Public Domain License. Gear Live graphics, logos, designs, page headers, button icons, videos, articles, blogs, forums, scripts and other service names are the trademarks of Gear Live Inc.