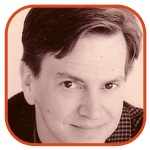 Tweet
Posted by Tom Mason Categories: Editorials, Movies,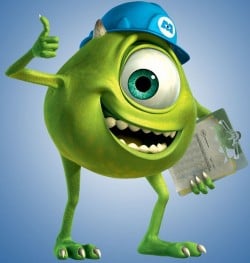 Are you a comic book artist who's looking for a change from Batman/Spider-Man/Avengers and want to get into something new? Do you want something steadier in an industry that might be around for awhile? Try animation.
Pixar is the animation studio that has redefined it. Hits like Toy Story, The Incredibles, Cars, A Bug's Life, Up, and more have made it the gold standard for cartoons. And if you can draw comic books, you might have a shot at working for their studio.
They're looking for Story Artists "to portray the film story concepts in comic book form to guide subsequent film production."
That sounds a lot like storyboarding, which is a lot like drawing comic book panels. You'll be receiving "written and verbal descriptions of a sequence from the Director" and creating storyboards that "depict the action, camera placement, and acting of the characters in that sequence."
Click to continue reading Comic Book Jobs: Pixar Animation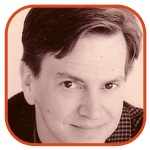 Tweet
Posted by Tom Mason Categories: Editorials,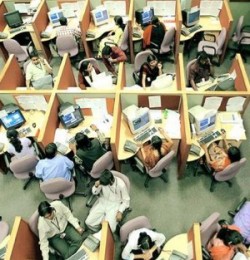 Comic book jobs are never easy to find, but here are three that look, well, different.
Anarchy Management is a "management company that represents writers/directors and independent comic book publishers." They need an intern to do coverage and make development notes – from home – and if you do well, you'll get invited to meetings with production companies as management's sidekick. Alas, college credit only.
According to this odd little website called Bilingual Manga, a comic book company is looking for freelance manga artists, who are "Japanese, English, French, (or) Chinese," and who don't have "too much sex & violence." If your samples can pass through their application process, then you could land an assignment from them. Payment "depends on skills, genre."
Click to continue reading Comic Book Jobs: Manga, Interns & Call Centers! Oh My!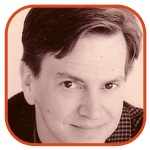 Tweet
Posted by Tom Mason Categories: Editorials, DC Comics,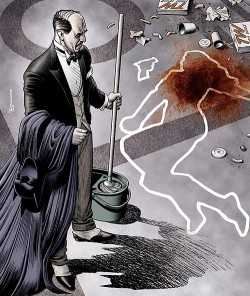 Everyone knows that Alfred Pennyworth is the loyal and faithful butler to DC Comics' Bruce Wayne, aka Batman aka The Batman. But if you're not following Alfred's Twitter feed, you're missing all the action at Wayne Manor. Here's a taste from @BatButler:
I knew Batman wasn't really dead. Of course, he's lost weight. Hand-stitched batsuits? Not a good idea.
How embarrassing! Just served high tea to evil Batman robot. Everyone knows he drinks coffee!
My bad. Ran into Diana Prince today in her new costume. Called her Diana Rigg by mistake.
Bat quiz: There's a life-size statue of Catwoman in the Batcave. Why does it have perky nipples?
Commissioner Gordon called Bruce today just to chat about last night's Glee. I think he's a very lonely man.
Click to continue reading Batman Update: Alfred's Twitter Feed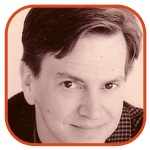 Tweet
Posted by Tom Mason Categories: Editorials, Reviews,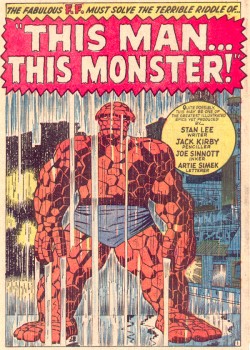 My favorite Jack Kirby inker was Joltin' Joe Sinnott. The work they did together is still stunning 40+ years later. Joe's heading into hip replacement surgery today, and if you'd like to send him a get well note, Mark Evanier has all the details.
Sinister House: Bookgasm's Rod Lott sat down with the 500-page Showcase Presents: Secrets of the Sinister House. His verdict: "You'll be hard-pressed to find a story that isn't a blast to read."
Twelve-Way With Cheese: Rod Lott (him again) cracks open a copy of Twelve-Way With Cheese #1, an independent 112-page anthology trade paperback out of Cincinnati. Says Rod, "The end result is something akin to MAD or National Lampoon in their respective heyday." I would love to see more cartoonists from various regions get-together and self-publish.
Comic Books: John Anderson interviews Top Shelf's Brett Warnock at John Scalzi's Whatever.
Click to continue reading Weekend Reading: Joe Sinnott, Sinister House and Jonah Hex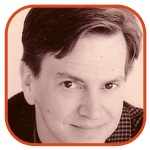 Tweet
Posted by Tom Mason Categories: Conventions, Editorials,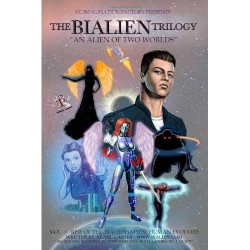 I make no secret of my love for Craigslist. Even with the loss of their adult services ads, it's still a fun place to "shop" for career opportunities. Let's see what's out there:
Like to dress up? Getting ready to work on your Halloween costume for 2010? Don't start yet, especially if you're an inshape hottie. If you're smart about it, you might be able to turn this year's costume into a moneymaker for you.
For their 20th anniversary, a comic book store in Astoria, Queens, is looking for a "Lady Super Hero" who is "fit, friendly" and can provide her own costume.
The guy - and you just know it's a guy - who's in charge of the "lovely lady talent" says it's a one-day only, five-hour shift from 3-8 PM and your duties will include: "Meet and greet customers, posing for pictures with customers if they have their own cameras, handing out fliers outside the store and be very nice and somewhat flirty to all customers."
Click to continue reading Comic Book Jobs: Booth Babes & Craigslist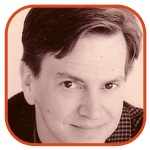 Tweet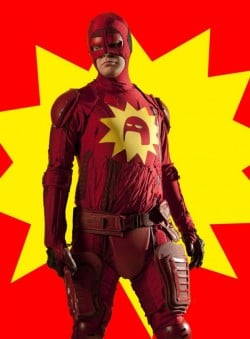 The Rainn Wilson superhero movie, Super, is getting closer to theatrical release. Writer-Director James Gunn's film showed to an appreciative audience at the recent Toronto Independent Film Festival and got picked up by IFC for theatrical distribution.
Wilson, Dwight from The Office, plays the Crimson Bolt (aka Frank D'Arbo) a wannabe superhero with all the power his plumber's wrench possesses when he hits something with it. Ellen Page as his equally nutty sidekick Boltie, and Kevin Bacon is the villain who's stolen Wilson's equally dysfunctional gal, played by Liv Tyler. Even Nathan Fillion (Castle, Dr. Horrible, Firefly) gets into the act and there's even an appearance by Troma's own Lloyd Kaufman. [Namedrop alert: I once sat next to Kaufman on a flight from New York to L.A. and is he ever entertaining in person!]
With his wrench and the best battle cry - "Shut up, crime!" - since Ben Grimm's "It's clobberin' time!", The Crimson Bolt begins a one-man war on all manner of crime, because dressing up as a superhero to win back your girlfriend is always a good idea.
Click to continue reading Super: Rainn Wilson Is The Crimson Bolt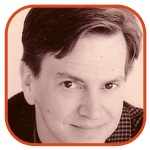 Tweet
Posted by Tom Mason Categories: Conventions, Editorials, Independent,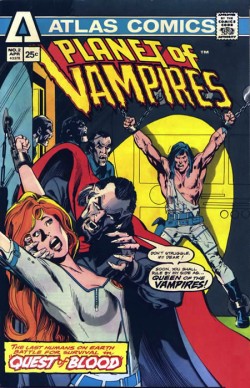 Some years ago, in the pre-Ultraverse of Malibu Comics the company had a chance to acquire the old Atlas/Seaboard comic book characters from two guys who claimed to have the rights.
It was very tempting at the time to pursue it – Atlas had a bunch of great characters created by folks like Howard Chaykin, Steve Ditko, Pat Broderick, Gary Friedrich, Mike Ploog, Larry Hama, Michael Fleisher, Ernie Colon, Neal Adams, Alex Toth, John Severin, Russ Heath, Wally Wood, and Mike Sekowsky and many others.
At the time, it would've been quite a boost to the company to acquire the characters: they had a certain brand recognition, a lot of sentimental fanboy attachment, and had only been out of the marketplace for less than 15 years or so at the time.
Once acquired, the plan would've been to try to round up the original creators – as many as possible - and launch a new Atlas universe that would be separate from the company's other titles.
Click to continue reading The Return of Atlas Comics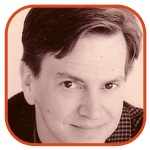 Tweet
Posted by Tom Mason Categories: Editorials, Reviews, IDW Publishing,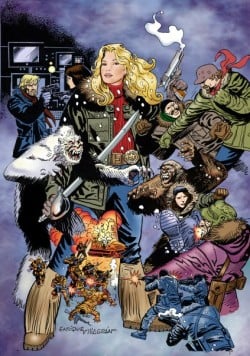 What do Bigfoot, Vampire Nation, Yeti, and Russian Immortals have in common? They're all appearing with Wynonna Earp in Beau Smith's upcoming original graphic novel, Wynonna Earp: The Yeti Wars illustrated by Enrique Villigran, and published by IDW.
All I can say is "about damn time." You can quote me.
Wynonna Earp is, in case you haven't guessed, related to ol' Wyatt himself. She's a US Covert Marshal, only instead of hunting bank robbers and "hoss thieves" like her famous relative, she's after more dangerous, contemporary game: Paranormal lawbreakers. As Beau says, "There's nothing normal about paranormal crime."
In this all new graphic novel, debuting in December, Beau and Enrique are dropping Wynonna into the middle of a "paranormal range war" between Russian Immortals and the Vampire Nation. Beau clarifies, "There are four Bigfoot in this book as well as a tribe of Yeti, The Vampire Nation, A Consortium of Immortals and a Mad Scientist that likes to splice animal and human DNA. How's that for a Monster kitchen sink?"
Click to continue reading Wynonna Earp Is Coming Back!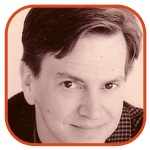 Tweet
Posted by Tom Mason Categories: Editorials,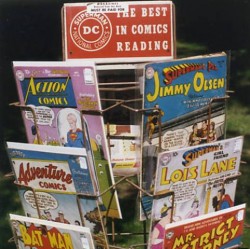 Comic book distribution is no easy task. I've known plenty of folks who've done it at Diamond, Capital City and other places. It's hard work, detailed work, and it break a publishing company if it all falls apart. Still, it is a comic book job, and lots of people do it and love it.
Newswest is a North American distributor of magazines, books and comic books to newsstand and other returnable markets. They're looking for a full-time Data Processor in their Calgary office. That's Canada who can't get to the Google fast enough.
You'll be part of "a team that gathers data from several sources, process it into a SQL database and outputs reports in multiple formats for end users."
Your primary focus here will be "processing the data inputs and outputs which are pre-built," which means you'll be spending a lot of time in a chair, typing.
Click to continue reading Comic Book Jobs: Newsstand Distribution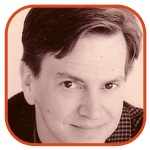 Tweet
Posted by Tom Mason Categories: Editorials, Reviews,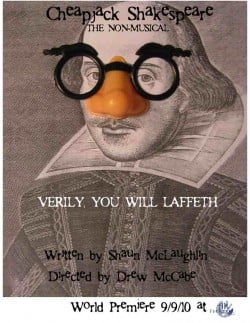 That new Spider-Man musical might want to call Shaun McLaughlin and ask him how it's done. His play Cheapjack Shakespeare: The Non Musical just opened to a sold out crowd, "the largest fall opening in the history of (Buffalo's) Alt Theatre," according to the press release. According to McLaughlin, "Sex, drugs and iambic pentameter has proved a potent draw."
And competition for opening night was fierce: Friday night's debut was the kick off of Curtain Up!, the official start of Buffalo's theatre season. Cheapjack Shakespeare: The Non Musical was competing against 16 other show openings. And first-time playwright McLaughlin emerged victorious. According to the author, "it was a sell out crowd. And they laughed. A lot."
I've written about Cheapjack Shakespeare before. It's McLaughlin's adaptation of his own graphic novel, a comedy about a summer Shakespeare company falling apart as they're beset by infidelity, egos, ambition "and a particularly ill-timed lightning strike."
Click to continue reading Cheapjack Shakespeare: Graphic Novel Play Breaks Records
© Gear Live Media, LLC. 2007 – User-posted content, unless source is quoted, is licensed under a Creative Commons Public Domain License. Gear Live graphics, logos, designs, page headers, button icons, videos, articles, blogs, forums, scripts and other service names are the trademarks of Gear Live Inc.