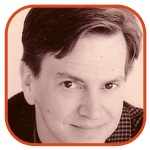 Tweet
Posted by Tom Mason Categories: Editorials, DC Comics,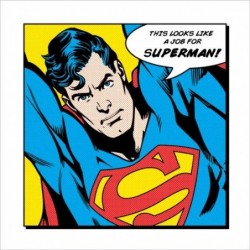 Well that didn't take long. After a long hiring freeze and just a couple of weeks after announcing a massive restructuring that would effect at least 80 of their 250 employees, DC Comics suddenly has two job openings for the right candidate. Only one of them is in New York, though.
First up, DC wants a Manager, International Sales for the DC International Rights department in Manhattan. You'll be expected to "identify and implement international business opportunities (primarily publishing licenses) based on content and intellectual properties owned and/or controlled by DC Comics."
Among your long list of responsibilities will be "researching territories and new international publishing opportunities" and "prospect, pitch, and negotiate international publishing licenses (in person, via telephone and in writing)." The "in person" part sounds intriguing if that means travel on the company dime.
Click to continue reading Comic Book Jobs: DC Comics Hires Again!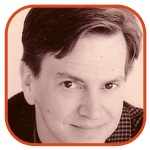 Tweet
Posted by Tom Mason Categories: Editorials,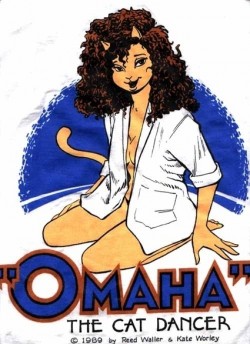 First they came for the comic books nobody liked…
If you care about comic books and the first amendment (and maybe not even in that order), you should be a part of the Comic Book Legal Defense Fund that defends the rights not just of creators but also of retailers, librarians and distributors. As the government becomes much more 1984-ish, and tries to quell dissent with overwhelming force and threats, it's imperative that rights be preserved and that free speech prevail.
The CBLDF "provides legal referrals, representation, advice, assistance, and education in furtherance of these goals." You can't ask for better than that – several of my friends have served the organization and donated to it and my attorney friends, yes I have them, are big supporters.
Now the CBLDF is looking for a Development Manager to assist the Executive Director and Board "in the further development of the organization, with an emphasis on advancing the organization's fundraising program."
Click to continue reading Comic Book Jobs: CBLDF
Read More

| CBLDF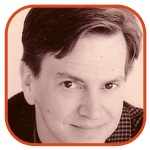 Tweet
Posted by Tom Mason Categories: Editorials, Interviews, Movies, Reviews, Television,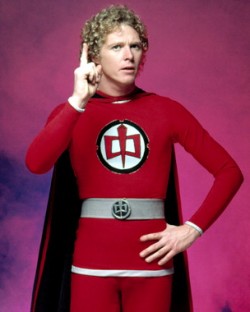 Sad news in the world of television and novels. Stephen J. Cannell, one of Hollywood's legendary writers has passed away. The list of shows he worked on and created is legendary. Comic fans might know him best from The Greatest American Hero. He mentored a number of famous writer-producers, much like Roy Huggins had mentored him. When he got tired of television, he reinvented himself as a novelist – the ones I've read are quite fun – and actor (he had a somewhat recurring role on Castle). Jaime Weinman has a nice appreciation of one of my favorite writers.
The Flintstones: Now that they've turned 50 years old – yikes! – the classic Hanna-Barbera cartoon show has attracted a lot of media attention this week. Jerry Beck at Cartoon Brew noticed the coverage…particularly how stupid the Christian Science Monitor was about it.
Appy: It's not too late to check in with the Appy Entertainment blog and see what I and two friends have to say about the digital age of comics.
Click to continue reading Weekend Reading: Stephen J. Cannell, Shel Silverstein And The Flintstones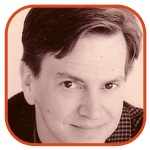 Tweet
Posted by Tom Mason Categories: Conventions, Editorials,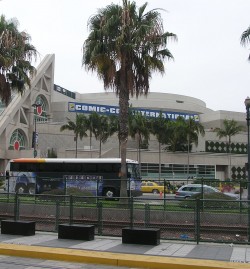 Dear Comic Con,
Thank you.
That is all.
—Tom
[Artwork: Photo of the San Diego Convention Center, by and © Tom Mason]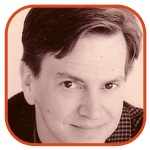 Tweet
Posted by Tom Mason Categories: Conventions, Editorials,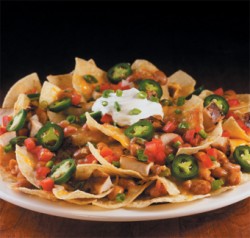 One of the reasons I like the San Diego Comic Con/Comic Con International so much is that I get to see old friends and co-workers. That happened yet again (what a shock!) at this year's convention.
Chris Ulm (one of the cofounders of the app company Appy Entertainment) and Dave Olbrich, now at Space Goat Productions, and little old me started talking about comics in the digital age along with the quality of nachos in restaurants surrounding the convention area.
That conversation ended when the sports bar closed, but Chris and I picked it up again on Facebook. Dave had dropped out, but Paul O'Connor, another pal who also co-founded Appy Entertainment and runs their company blog, joined in.
Click to continue reading When Speaks The Blowhards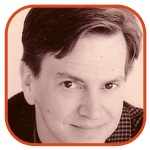 Tweet
Posted by Tom Mason Categories: Editorials, Interviews, Television, DC Comics,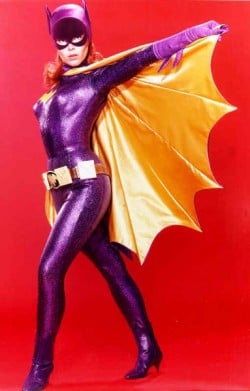 Mark Waid says it best in the blurb he wrote for the book I most want this Christmas. Says the man from Boom! Studios: "I now have a new book for my 'Five I'd Take to a Desert Island' list. Gotham City 14 Miles is the perfect companion to my favorite pop-culture phenomenon of all time!"
In case you need an explanation, 14 miles is the distance from the Batcave underneath "stately Wayne Manor" to Gotham City in the 1960s Batman TV show starring Adam West and Burt Ward. Gotham City 14 Miles is the title of a forthcoming book of essays about that TV classic, edited by my pal Jim Beard.
Inside, Beard's bunch offers up a thoughtful reevaluation of the 44-year-old show, one of the first big comic book successes on the small screen. The series had an impact not just on pop culture, but on the DC Comics Batman as well. According to Beard, "essays examine Batmania, camp, the role of women, the show's participation in '60s counter-culture, its many celebrated actors, its lasting cultural effects, and other critical subjects."
Click to continue reading Batman: Gotham City 14 Miles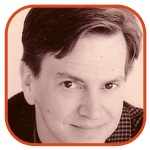 Tweet
Posted by Tom Mason Categories: Editorials,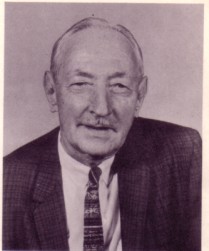 I think it's hard to take over a comic book or comic strip from a creator whose work is so ingrained in the original. Like Fantastic Four after Jack Kirby or Amazing Spider-Man post-Ditko, or American Flagg! after Howard Chaykin. It can be done, of course, and it's done all the time since, with few exceptions (Calvin And Hobbes and Peanuts to name just two), keeping the property alive is advantageous to the rightsholder.
Leslie Turner was one of those takeover guys. With Roy Crane's blessing to his former assistant, Turner took over Captain Easy (formerly known as Wash Tubbs) when Crane left to create Buz Sawyer in 1943. Turner did a pretty good imitation Crane, and even stuck with the Craftint technique that Crane pioneered on the good Captain.
Click to continue reading Leslie Turner, Roy Crane, Wash Tubbs and Captain Easy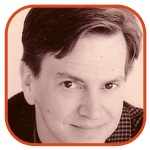 Tweet
Posted by Tom Mason Categories: Editorials, DC Comics, Image Comics, Marvel Comics,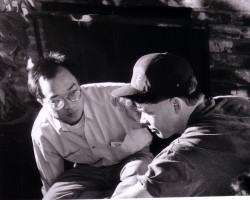 So did you hear the big news? Marvel's moving to a new office building in Manhattan!
Not to be outdone, Warner Bros. decided to shake things up with a large scale corporate shift. This interview with Diane Nelson from Comic Book Resources actually sheds very little light on the nuts and bolts of it.
And the lack of real answers has caused Tom Spurgeon to raise some questions he'd like to see answered about the situation forward-going.
Naturally, and because I sometimes can't keep my mouth shut, I have my own take on the matter.
Click to continue reading Weekend Reading: DC Comics And Warner Bros.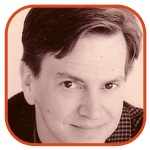 Tweet
Posted by Tom Mason Categories: Editorials, Movies, Television, DC Comics, Marvel Comics,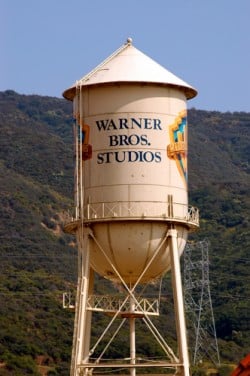 Well, at least Batman will still be published out of New York!
I'm no pundit and I'm certainly no reporter or journalist, and I'm not even a DC insider, although I should point out that before Paul Levitz bought Wildstorm, he tried to buy the company I co-founded, Malibu Comics.
I was saddened, though not surprised that Warner Bros. was splitting DC Entertainment into two divisions and keeping all their old school business in Manhattan. My sympathies go out to all DC employees who are getting let go and to all freelancers who are getting their books cut out from under them. This is not an easy time, and it's not going to get easier.
I think lost in all the discussion and rundown of DC's recent shift is that the biggest piece of the puzzle has yet to be explained or admitted to. Warner Bros. which folded DC Comics into a new company called DC Entertainment just a year ago, now took DC Comics out of that company and moved DC Entertainment – along with all of the money-making portions of the company – to the West Coast.
DC Comics, the comic book division, is now its own stand-alone entity. An island of old-school publishing left without its support network. This has been hailed as a victory for the comic book people.
It isn't. It's a wake up call.
Click to continue reading Warner Bros. Comics & Stories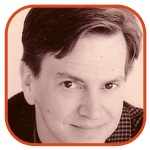 Tweet
Posted by Tom Mason Categories: Editorials, Television, DC Comics, Marvel Comics,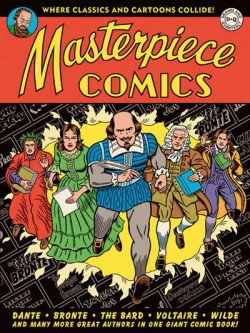 Is The Museum of Comic and Cartoon Art the smartest kid in class? Their fall education programs make me want to hit Hotwire for a cheap flight to NYC and spend a few months with a laptop and some pencils.
My old friend Danny Fingeroth, the Senior VP of Education for MoCCA, gets a tip of my cap for putting together an excellent slate of programs.
Here's a peek at the list:
Robert Sikoryak and Kriota Willberg are teaching "Anatomy For Cartoonists Workshop" (4 sessions). "This course will teach students how to create real or imaginary characters — in any style — that are consistent and believable." Bonus: "nude models will be employed." Nude models should never be unemployed, even in a recession.
Sikoryak is the author of the recently released Masterpiece Comics and his work appears frequently on The Daily Show with Jon Stewart. Kriota Willberg teaches anatomy for cartoonists and illustrators at The Center For Cartoon Studies.
Click to continue reading MoCCA: Paul Levitz, Stephen DeStefano, Robert Sikoryak
© Gear Live Media, LLC. 2007 – User-posted content, unless source is quoted, is licensed under a Creative Commons Public Domain License. Gear Live graphics, logos, designs, page headers, button icons, videos, articles, blogs, forums, scripts and other service names are the trademarks of Gear Live Inc.