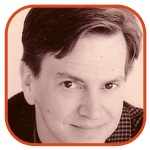 Tweet
Posted by Tom Mason Categories: Reviews, Independent,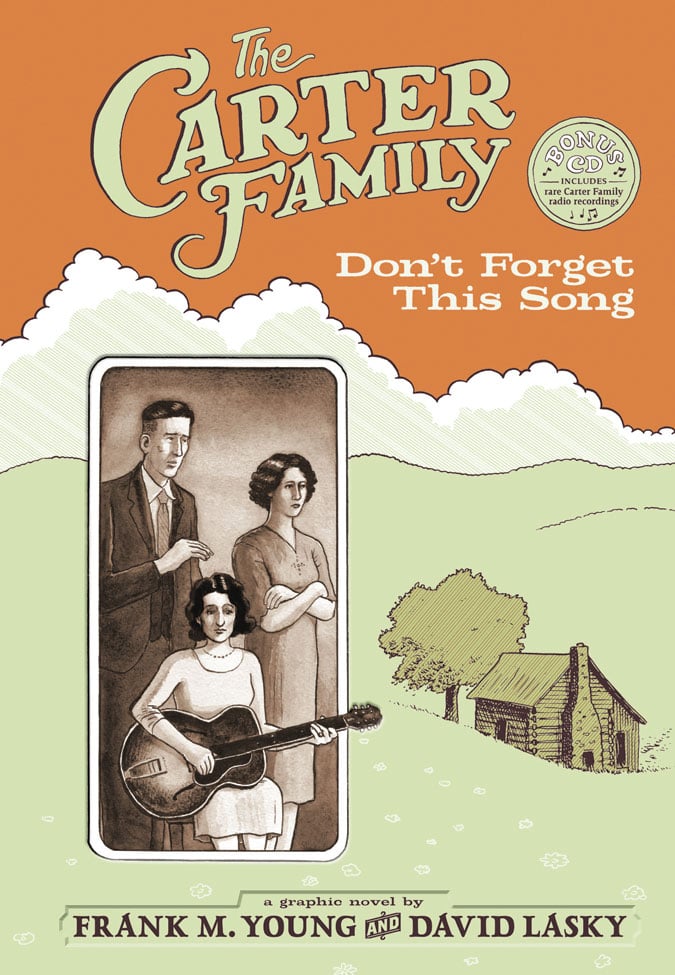 There are two kinds of music I don't like: Country and Western. And there's one kind of comic book I'm not naturally drawn to: the celebrity biography, particularly one of a musical act.
And yet at San Diego this year, I picked up a preview copy of Abrams Comicarts' upcoming musical biography graphic novel The Carter Family: Don't Forget This Song by Frank M. Young and David Lasky.
I'm not supposed to quote from it since it's an uncorrected proof - a sampler - and only contains the first 64 pages out of 192, but based on what I read, I'm hooked.
The Carter Family is a legendary music act that featured A.P (Alvin Pleasant), Sara and Maybelle Carter and that, from 1927 to 1956, pretty much defined and set the standard for country music. They sang, recorded and kept alive classic tunes and also wrote their own. June Carter was one of the Carters and she eventually married Johnny Cash - the Carter Family had a long reach.
Click to continue reading The Carter Family: Don't Forget This Song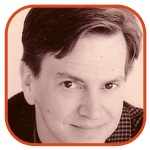 Tweet
Posted by Tom Mason Categories: Editorials,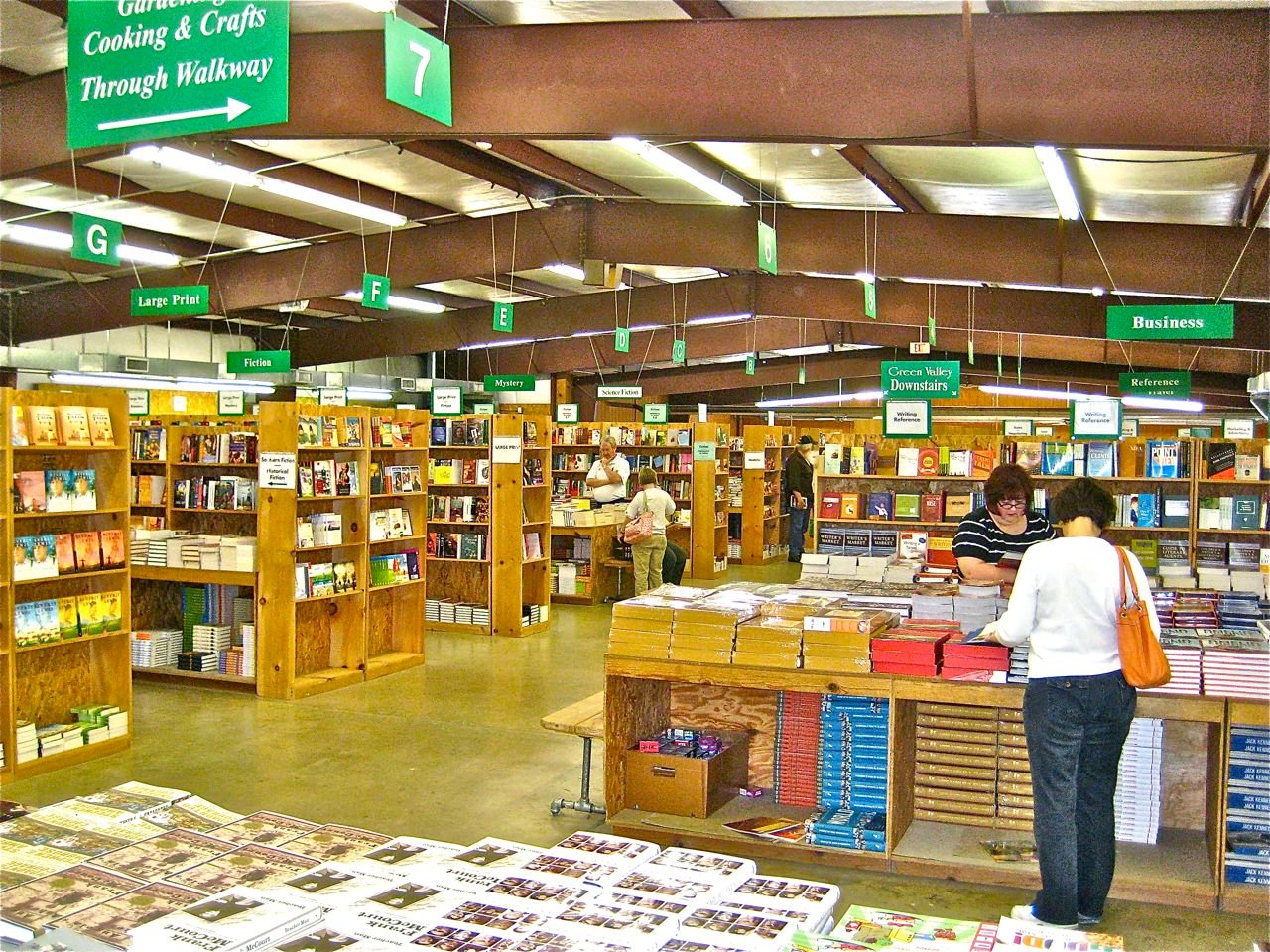 I love a book sale and one of the best ones in the country is the annual book clearing house that goes on several times a year in Mt Crawford, VA. It's the Green Valley Book Fair.
I've written about them before, and what a great place they are for a variety of terrific remaindered books. In addition to all the usual categories, they always have a nice selection of graphic novels and trades at discounted prices and it's impossible to get out of there without dropping $50 (at least).
Opening day is October 6 and the sale runs through October 21 and then it'll close for a while so they can restock.
Click to continue reading Go Now: Green Valley Book Fair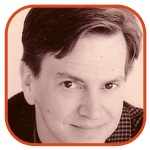 Tweet
Posted by Tom Mason Categories: Editorials, Marvel Comics,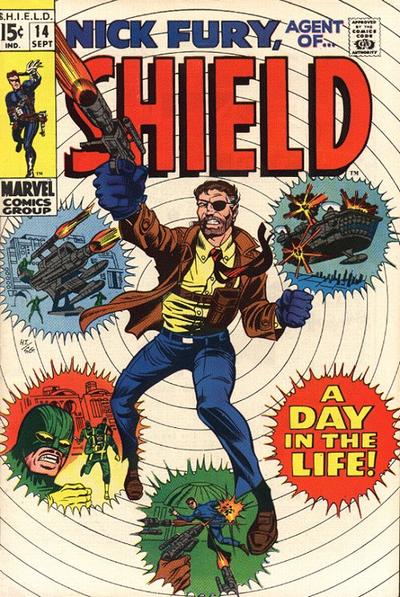 Joss Whedon has announced some of the SHIELD agents that will be appearing in his adaptation of Marvel's favorite spy comic (created by Stan Lee and Jack Kirby).
Kimberly Roots at TV Line has the rundown and it includes: Agent Grant Ward, Agent Althea Rice, Agent Leo Fitz and Agent Jemma Simmons, along with a female character called Skye who's described as "fun, smart, caring and confident" which makes her a TW, Total Whedon.
But now that some of the characters have been made public, there's only one thing left to do: make up your own deadpool.
Which male character will die in the first season, and will it happen in the first episode, or will the sacrifice be made later, like, say, the season-ending cliffhanger?
Your move, Whedon fans. I've already made my chart.
[Artwork: Nick Fury]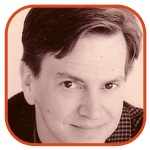 Tweet
Posted by Tom Mason Categories: Movies, IDW Publishing,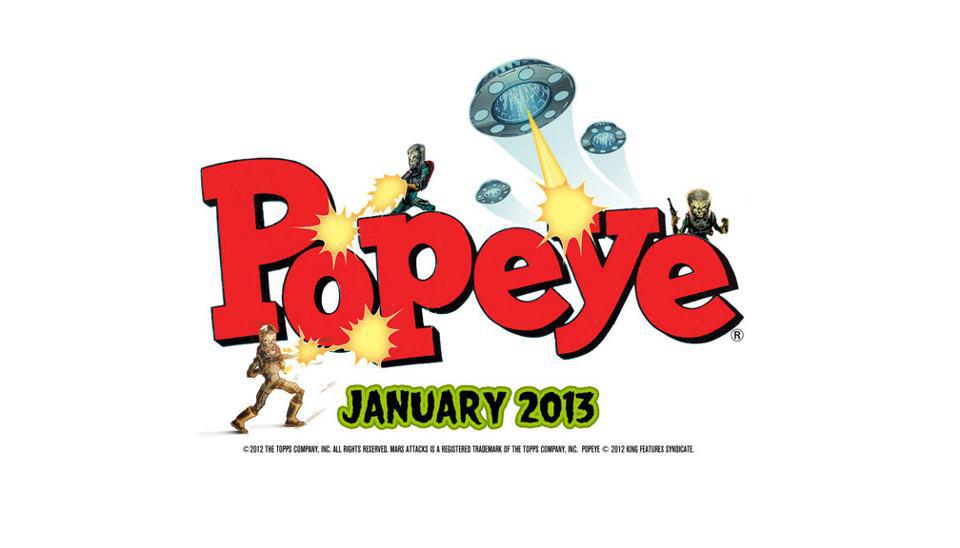 It was only a matter of time before these two crazy kids got together. IDW has just announced Mars Attacks Popeye, a special comic written by Martin Powell and illustrated by Terry Beatty that's scheduled for January 2013.
It combines the concepts of two titles that IDW already publishes, Popeye and Mars Attacks.
Click to continue reading Mars Attacks Popeye!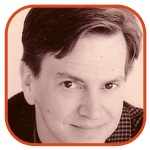 Tweet
Posted by Tom Mason Categories: Editorials, Reviews, DC Comics,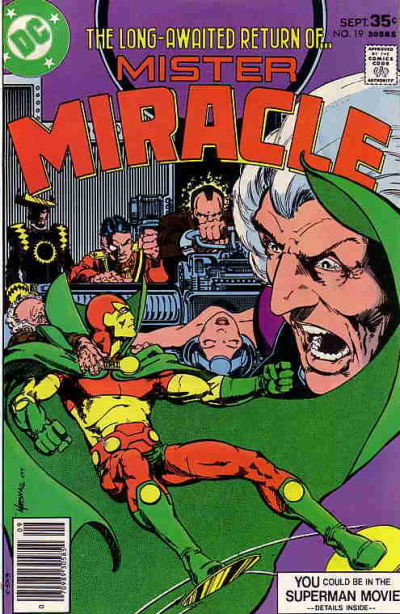 When my local comic book store bellied-up over the summer, I picked up some back issues at bargain prices.
One of them was Mister Miracle #19, a comic that I absolutely hate not because of the creative inside, but because of what it represents: everything wrong with corporate comics.
Mister Miracle #19 (September 1977) is the first issue of a reboot of the Jack Kirby title nearly 3 years after the series was cancelled at #18 (March 1974). When DC revived an old title back in the day, they preferred to keep the numbering intact because of the demands of newsstand distribution. Quite the opposite of what happens now.
It's a fun revival by Steve Englehart and Marshall Rogers, who'd achieve greater impact with their work on Detective Comics at around the same time. Their story in MM #19 picks up pretty much where #18 had left off and it reveals how comics used to be written.
Click to continue reading Mister Miracle #19: Why I Hate This Comic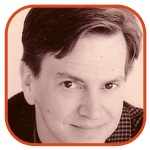 Tweet
Posted by Tom Mason Categories: Editorials, DC Comics,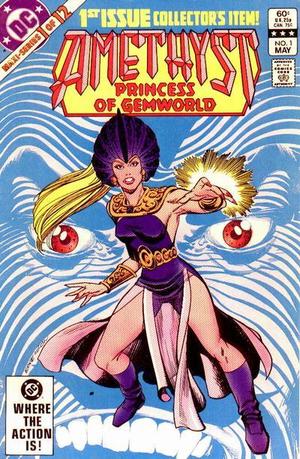 "With the mini-Amethyst boom that's going on right now, I've read something like the following a couple of times this week: 'In the 1980s, DC Comics invented Amethyst to try to tap into a girl audience.' Which manages to make the company sound both more creative and more crass than the reality I remember.
To clarify: DC didn't invent Amethyst, Gary Cohn and Ernie Colón and I did; and no one at DC was telling writers and artists back then to come up with a way of reaching a girl audience.
But where the folks at DC -- Jenette Kahn and Paul Levitz in particular -- deserve huge credit is in the fact that they supported Amethyst even though they knew it had *very little chance* of selling well in the comics market of the time.
Click to continue reading Quote Of The Day: Dan Mishkin on Amethyst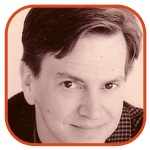 Tweet
Posted by Tom Mason Categories: Editorials, Movies, Marvel Comics,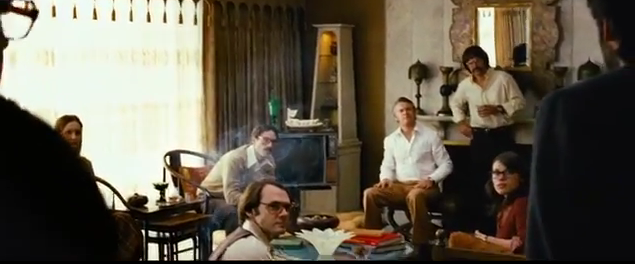 I am shocked - shocked, I tell you - to discover that the movie Argo (about how Jack Kirby's designs for a screenplay based on a Roger Zelazny novel helped rescue hostages in Iran for the CIA) is playing fast and loose with history.
Michael Sporn has a long post with some nice artwork by Playboy cartoonist Rowland B. Wilson and some rare artwork by Alex Toth.
Down The Tubes interviews Paul Scoones, author of the new Doctor Who book: The Comic Strip Companion: The Unofficial and Unauthorised Guide to Doctor Who in Comics: 1964 — 1979.
Click to continue reading Weekend Reading: Jack Kirby, Alex Toth, Harlan Ellison & Argo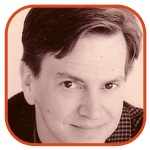 Tweet
Posted by Tom Mason Categories: Editorials, DC Comics, Independent,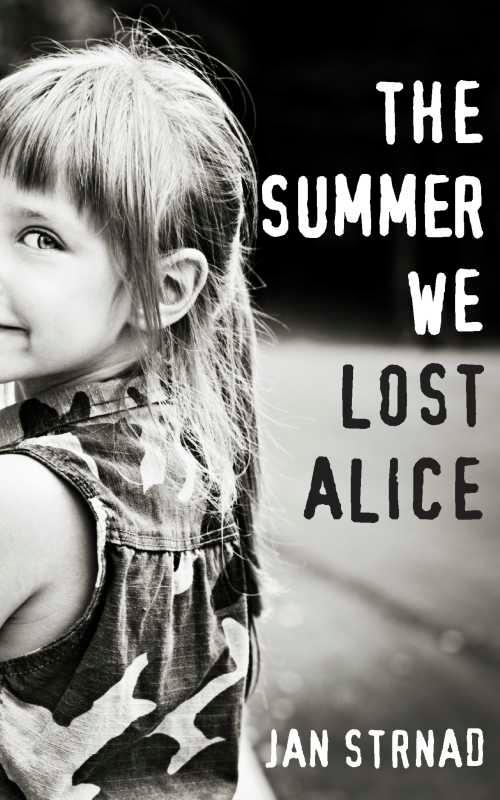 I've talked before about my friendship with Jan Strnad - we go way way to the days when Jesus rode a dinosaur, and he was the guy who taught me the secrets to writing comics.
Jan's cred includes a ton of collaborations with Richard Corben, some of the best of the old underground comix, the occasional work for Marvel and DC (Sword of the Atom), a run on Dark Horse's Star Wars comics, animation writing (Darkwing Duck), indy comics (Dalgoda) and novels.
I read and enjoyed the heck out of his first novel, Risen, and I'm pleased to report that he's got a new one coming out this month. Jan's always been drawn to darker, fantastical material, and The Summer We Lost Alice continues down that path as a supernatural mystery.
Here's what it says at Jan's website:
Click to continue reading Jan Strnad: The Summer We Lost Alice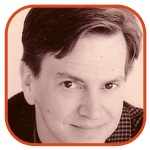 Tweet
Posted by Tom Mason Categories: Editorials,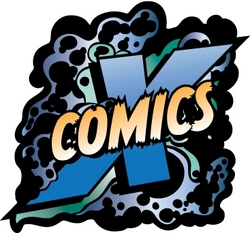 The future of comic books will be digital, and one of the leaders in that direction is Comixology. They're in a hiring phase right now and if you've got the mad skills, they've got the jobs.
First up is a position for Product Manager.
Next is Product Director.
Then there's an opening for Production Manager.
Followed by one for a UX Manager, and I don't even know what that is. But it sounds very computery.
And so does the opening for System Administrator Manager.
Click to continue reading Comic Book Jobs: Comixology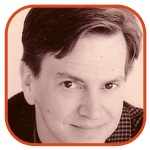 Tweet
Posted by Tom Mason Categories: Editorials, DC Comics,
"Can't you hear Diana Prince whining to Hippolyta, 'Kal-El isn't just any superboy, Mother! He's the only one who truly understands me and loves me for who I am!' while Kal-El is whining something similar to the hologram of Jor-El? This better not turn into Twilight for fanboys."
Lance Mannion, writing about the happy coupling of Superman and Wonder Woman
And be sure to check out our other notable quotes.
[Artwork: Superman & Wonder Woman]
© Gear Live Media, LLC. 2007 – User-posted content, unless source is quoted, is licensed under a Creative Commons Public Domain License. Gear Live graphics, logos, designs, page headers, button icons, videos, articles, blogs, forums, scripts and other service names are the trademarks of Gear Live Inc.