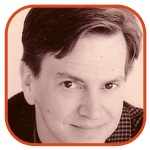 Tweet
Posted by Tom Mason Categories: Editorials, Marvel Comics,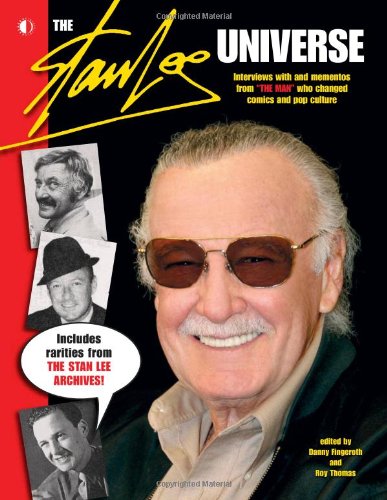 Writer and editor Danny Fingeroth will be appearing at Comics Dungeon in Seattle, WA on January 5th.
Here are the Facts on Fingeroth: "Danny is well known for his extensive editorial runs at Marvel Comics, overseeing titles such as Spider-Man, Marvel Team-Up, and more.
"His writing credits include Darkhawk, Dazzler, The Deadly Foes of Spider-Man, and numerous issues of The Avengers, Iron Man, Daredevil, and more!
"Fingeroth is also the creator of Write Now! Magazine for TwoMorrows Publishing and is also well known for his books Superman On The Couch: What Superheroes Really Tell Us About Ourselves and Society as well as Disguised As Clark Kent: Jews, Comics, and the Creation of the Superhero."
Click to continue reading Danny Fingeroth in Seattle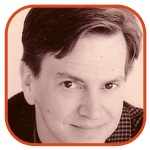 Tweet
Posted by Tom Mason Categories: Editorials,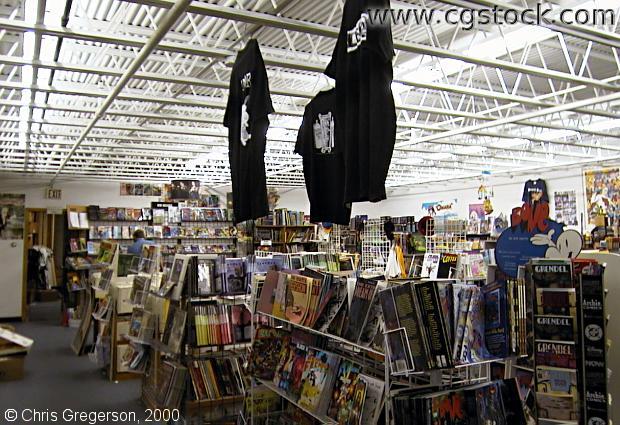 Dreamhaven Books And Comics, the legendary Minneapolis bookstore and mailorder company, is shutting its brick-and-mortar biz in early 2012.
At least that was the original announcement back in October.
Owner Greg Ketter clarified his position on a recent LiveJournal post:
"I am planning to eliminate regular store hours at the beginning of February 2012. I will periodically announce a "SALE DAY", likely a Saturday, to be open, perhaps once a month or so. I'll announce it any and every way I can and I'll make sure I have some special discounts and sales to entice people into the shop. As I've pointed out to many, many people, I'm not moving out of my current location or even rearranging the store. I own the building, the taxes are reasonable, I need someplace to store my books and work from, so I'm staying put. I just won't have the doors open regularly so that I can actually get some work done. I won't go into all of the frustrating aspects of minding an open but suffice to say, it does keep me from actually making a living. (sic)"
Click to continue reading Update: Dreamhaven Books And Comics
Read More

| Greg Ketter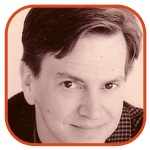 Tweet
Posted by Tom Mason Categories: Action Figures, Editorials,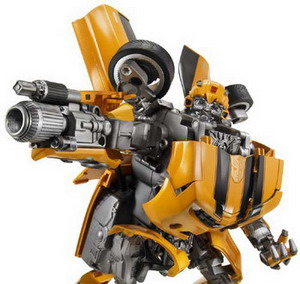 A certain Providence-based company is looking for an Associate Publishing Manager.
They're looking for someone who "will assist in developing and managing licensing relationships with designated publishing licensees that will produce books, (trade, comic books, etc) utilizing Company-owned trademarks and brands to generate revenue and expands brand awareness."
You need some mad skillz for the position, a Bachelors degree (English, Marketing, or Communications), 3 years in publishing, licensing, marketing and/or sales experience and account management involving Publishing, and some smaller skillz.
The job is posted through an employment agency and the company name is kept a secret so the agency can earn their commission. But this is the era of Google which reveals that the leading company for this job, the only company in Providence, RI that's likely to be involved in comics and licensing, is Hasbro.
Good luck, job seekers!
[Artwork: Transformers, © Hasbro]
Read More

| Indeed.com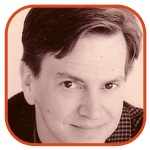 Tweet
Posted by Tom Mason Categories: Editorials, Marvel Comics,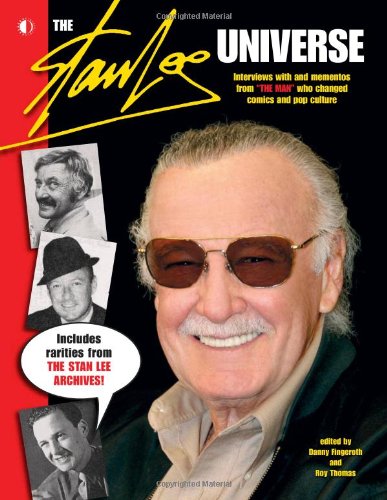 It's Stan Lee's birthday this week. He turns 89 and he seems busier now than he was at 49 1/2.
My only Stan Lee story is from the one time that I met him. It was social. It was political. It was dinner.
That's right. This wasn't some convention fly-by "how are you?" We actually had dinner together. Though he would certainly not remember it as I was but one of many dining companions that evening.
Back in 1994, Marvel Comics had just purchased Malibu Comics out from under a stunned DC Comics and a quick "executive back-slapping" dinner was organized at Chinois in Santa Monica.
Chinois is one of those places that you don't really go to unless you're on a really terrific date or someone else is picking up the tab. In this case, someone else was picking up the tab.
All the Marvel higher-ups of the day, like Terry Stewart, were there and so was the Malibu gang – Scott Rosenberg, Dave Olbrich, me and Chris Ulm. As we were ushered to our table, I found myself standing next to a very jovial Stan.
Click to continue reading Happy Birthday, Stan Lee!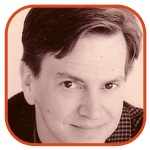 Tweet
Posted by Tom Mason Categories: Editorials, DC Comics, Independent,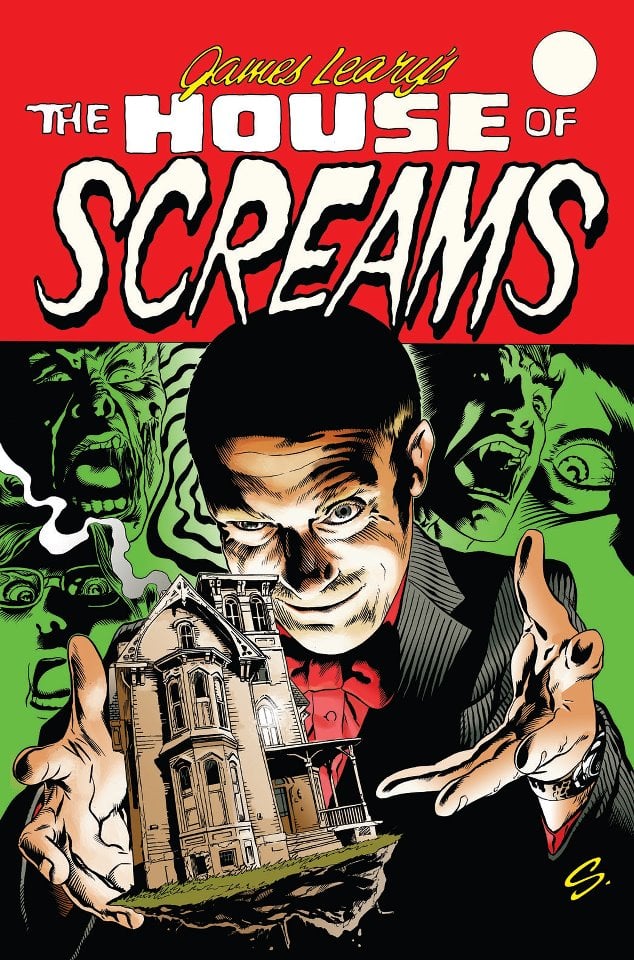 Mitch Byrd is one of my favorite artists. We worked together for many issues of my comic book, Dinosaurs For Hire and he also illustrated a comic I edited, Planet of the Apes: Sins of the Father, that was written by a friend of mine, Mike Valerio.
Later on, he moved over to DC and worked with Beau Smith on the very manly Green Lantern spin-off, Guy Gardner: Warrior series.
Now, in conjuction with writer and actor James Leary (he played Clem on Buffy the Vampire Slayer), Mitch is working on a new title called James Leary's House Of Screams.
James and Mitch, along with cover artist Steve Scott, are working through IndieGoGo to try to raise the necessary money to make it all happen.
Take a look and see if you'd like to help. I love Mitch's work (I was a fan long before we worked together) and I can't wait to see his new work in print. So go make it happen.
[Artwork: James Leary's House Of Screams #1, cover pencils by Steve Scott, © Alarm Comics]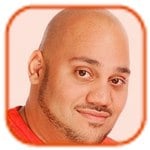 Tweet
Posted by Andru Edwards Categories: Announcements, Smartphones, Features, Microsoft,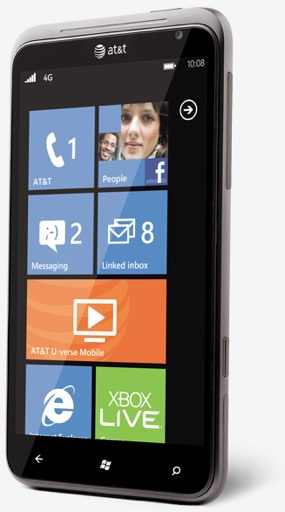 Yes - we're giving away an HTC Titan smartphone, running Windows Phone 7 Mango! We know that Christmas has come and gone, and we hope our 2011 Holiday Gift Guide served you all well, but we're not done with the gift-giving just yet. The HTC Titan we're giving away runs on the AT&T network, and is one of the first Mango devices that are available, and sports a 1.5 GHz processor and has 16 GB of storage built-in.
So, how do you enter to win the HTC Titan? Simply use the widget below to keep track of your entries! We've got a lot of ways for you to enter, but don't check off any that you don't actually perform. If you do, you'll be eliminated: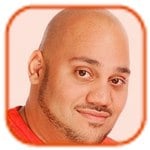 Tweet
Posted by Andru Edwards Categories: Accessories, Announcements, Apple, Smartphones, Features, Handhelds,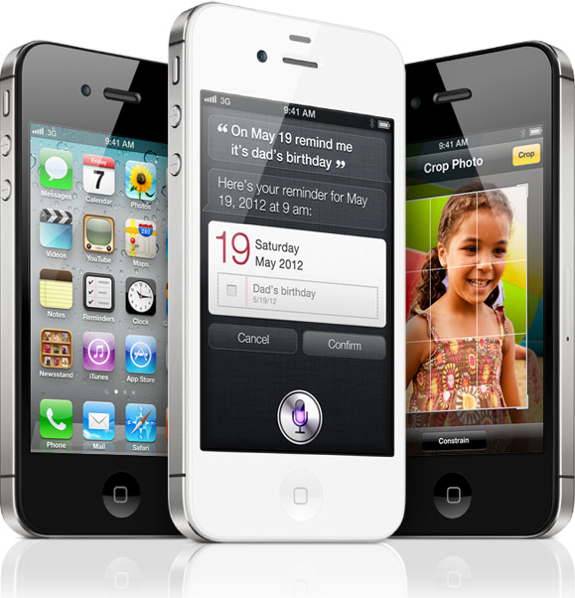 As we've been teasing on the Gear Live Twitter and Facebook pages, we are teaming up with Monster Cable this week to give away an iPhone 4S as part of Monster's 8X iPhone 4S Sweepstakes. We've got two prizes that you can win this week - one is an iPhone 4S with a Monster Accessory Pack included, but we're also giving away a second Monster Accessory Pack as well. The Accessory Pack is a $260 value and includes:
Turbine In-Ear Monitors ($179 value)
Monster iCable 800 ($19.95 value)
Monster Mobile PowerPlug Dual USB 700 ($34.95 value)
CleanTouch Pen ($24.95 value)
So, how do you enter to win all this good stuff? To enter to win the iPhone 4S with Accessory Pack, head on over to Monster's giveaway page on Facebook. You can enter there each week for another chance at walking away with Apple's latest smartphone. In addition, since we're also giving away a second Monster Accessory Pack here on the site, you can enter using our widget below. We've got just one requirement for entry, but we are also offering you guys a bunch of extra ways to score bonus entries:
Follow the Gear Live Twitter account and post this tweet: "Hey @gearlive hook me up with that iPhone 4S! http://gear.lv/e-monster-iphone" (Click here to tweet this now)
Let us know you did that, and grab your bonus entries, using the widget below!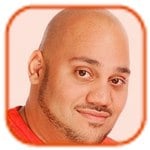 Tweet
Posted by Andru Edwards Categories: Announcements, Apple, Smartphones, Features, Handhelds,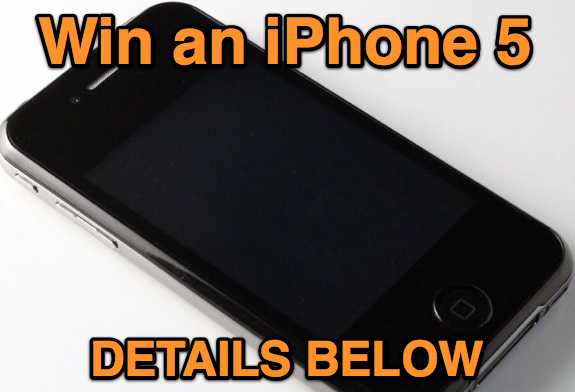 Yep - we are giving away an iPhone 5 to one lucky Gear Live reader as soon as the device launches, and we've got all the details on how to enter below. Hot on the heels of us giving away five iPad 2 tablets, we are set to bring you the newest Apple smartphone. Now, of course, Apple has yet to even formally announce the iPhone 5, but we all know it's coming, and that it should be announced before the end of the month. That said, we do have a few strong rumors about the device:
This giveaway is made possible by Decide.com, which has just launched its new mobile phone section, which helps you track the latest news around smartphones and provides advice on when you should buy or wait on a purchase. Use the widget below to enter--we've got a bunch of options available to allow you to rack up a bunch of bonus entries, and the widget will allow you to track them all. You can enter once per day until 11:59 PM PST on September 19th, and if the iPhone 5 isn't released and available by September 30 and you don't wanna wait, you can opt to select another gadget up to $500 in price.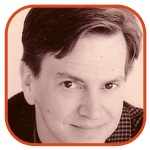 Tweet
Posted by Tom Mason Categories: Editorials, Reviews, Television, Independent,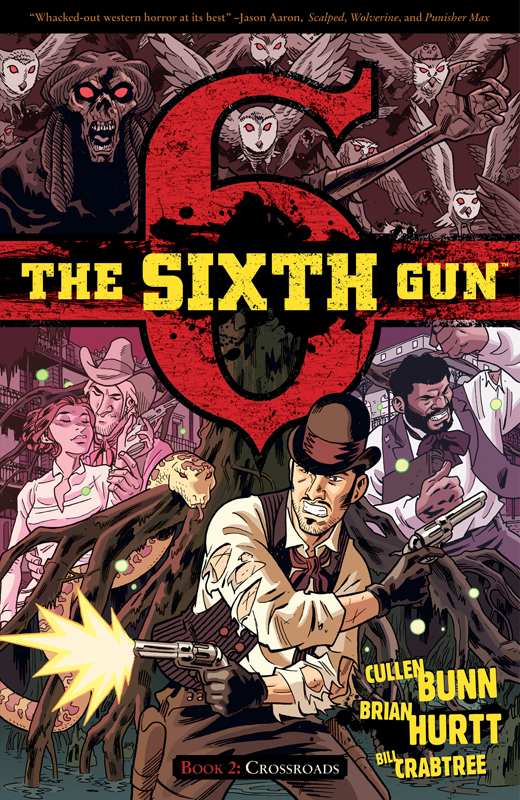 Hurricanes, tornadoes, earthquakes, floods, power outages. It's been a wild couple of climate change-enhanced weeks. Let's play catch-up across the internets:
Cullen Bunn is having a career year and let's hope it's the first of many. The creator of The Sixth Gun got his Oni Press series, The Damned, picked up by Showtime for a series. He's already gotten The Sixth Gun optioned to SyFy for a series. If they both make it to air, Bunn will have two more shows on the air than DC Comics.
Apes: Rich Handley reviews the fourth issue of Darryl Gregory and Carlos Magno's Planet Of The Apes, from Boom! "BOOM!'s Apes run stands on a pinnacle, one sure to end badly for humanity." But all good for readers and fans.
Republicans: My pal Doug Molitor from Funny Or Die looks at 12 Republican super-heroes. My favorite? The Human Torturer!
Jack: Man, that's a lot of nice Jack Davis work that Michael Sporn posted. I really love those western covers, too.
Click to continue reading Weekend Reading: The Damned, Apes, Simpsons and Tex Avery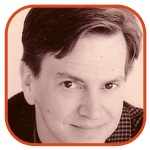 Tweet
Posted by Tom Mason Categories: Conventions, Editorials, Image Comics,
Every year when I go to Comic Con International in San Diego, I always find something unexpected, interesting and surprising in the world of comics.
This year, 2011, was no exception.
Of all the things I picked up at the various booths, there was one that really stood out for me and I stumbled across it by accident while lurking around the Image Comics area.
Marineman: A Matter Of Life And Depth by Ian Churchill (Cable, Deadpool, The Coven).
Churchill had a spot to himself and was selling trades, individual issues, and sketches.
He's a charming, affable guy who genuinely believes in his story and his work.
He handsold me on the trade - I'd only heard of the in passing and yet I gladly handed over the $15 to get a copy.
Click to continue reading Marineman by Ian Churchill
© Gear Live Media, LLC. 2007 – User-posted content, unless source is quoted, is licensed under a Creative Commons Public Domain License. Gear Live graphics, logos, designs, page headers, button icons, videos, articles, blogs, forums, scripts and other service names are the trademarks of Gear Live Inc.