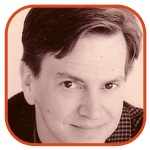 Tweet
Posted by Tom Mason Categories: Editorials, Movies, Television, DC Comics,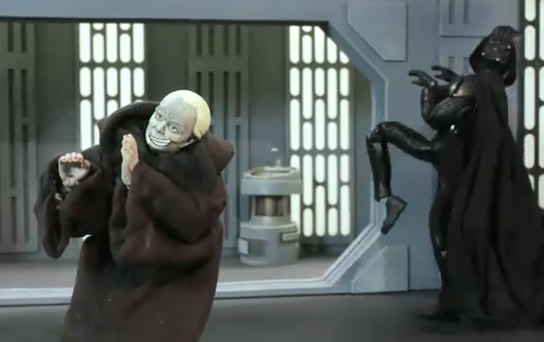 In the pantheon of Star Wars material, my favorite movie is The Empire Strikes Back. My next favorites? The Robot Chicken specials.
So I was thrilled to read that over the weekend the writers on Robot Chicken: Star Wars Episode III just won an Annie Award for Writing In A Television Production.
The credited writers are Matthew Beans, Zeb Wells, Hugh Sterbakov, Matthew Senreich, Breckin Meyer, Seth Green, Mike Fasolo, Douglas Goldstein, Tom Root, Dan Milano, Kevin Shinick & Hugh Davidson along with one other guy: DC Comics' Chief Creative Officer Geoff Johns.
Congratulation to all the winners!
The Brewmasters at Cartoon Brew have all the details on all the winners. Be sure the read through the comments while you're there!
[Artwork: Robot Chicken Star Wars Episode III]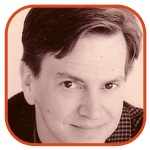 Tweet
Posted by Tom Mason Categories: Editorials,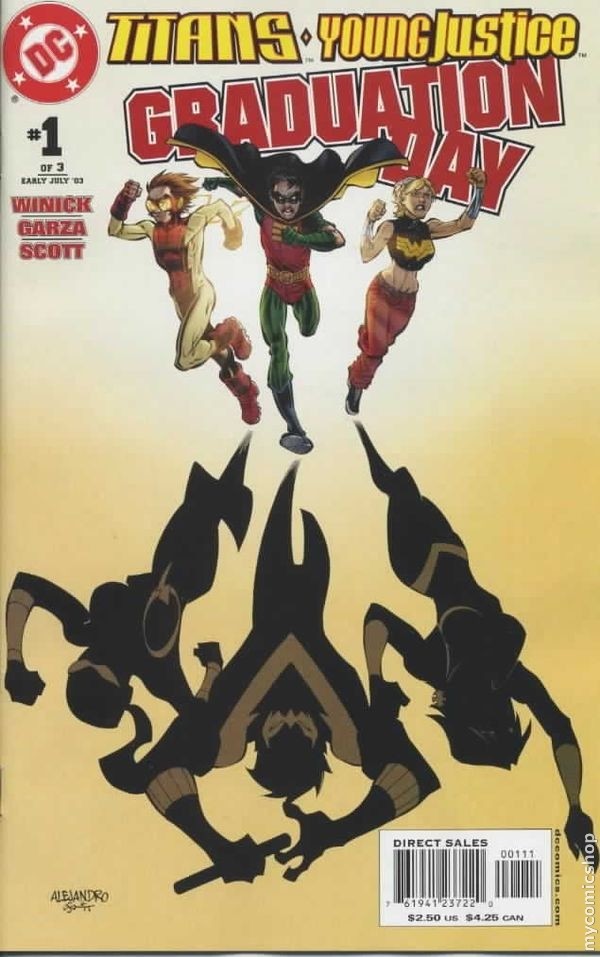 Heads up, Eggheads.
If you're tired of the grind of drawing comic books for a living and would like a job with steady hours, summers off and a chance at tenure, then it might be time to go back to school. And teach about drawing comic books.

Northern Michigan University (Marquette, MI) is looking for an Assistant Professor of Illustration in their School of Art And Design.

They want "an energetic illustrator with previous university/college teaching experience, which could include graduate teaching assistantships." So I guess your fill-in issue on The Fantastic Four won't count for much.

There are a lot of requirements, as there would be for any teaching position, but one stood out: "Knowledge and understanding of concept art and sequential art (storyboarding/comic book) are also important."

They're going to want you to start teach in the fall, August 2011, and they're accepting applications through March 7, so you have about a month to get your resume together and make your pitch.

Good luck, Professors!

[Artwork: Graduation Day, © DC Comics]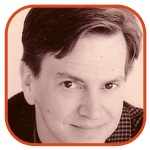 Tweet
Posted by Tom Mason Categories: Editorials, Interviews, Movies, Reviews, DC Comics, Dynamic Forces, Independent,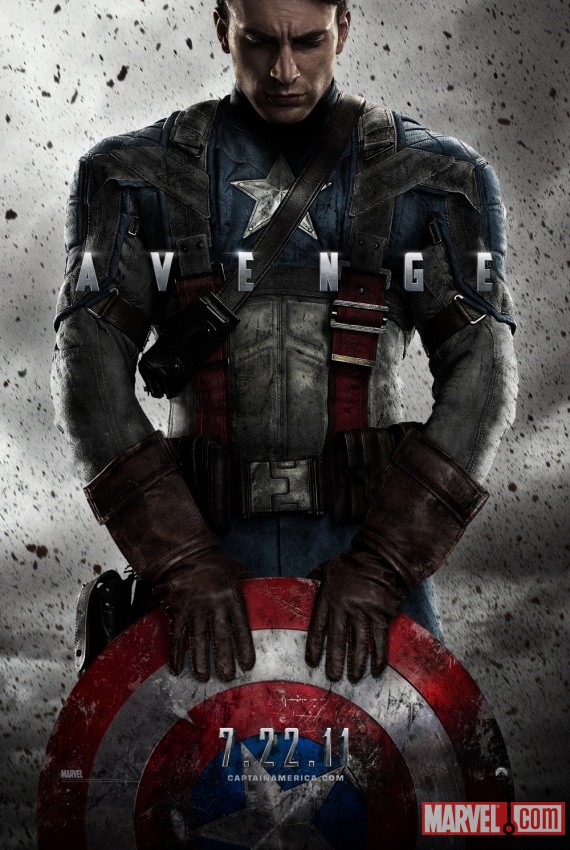 The new teaser image for the upcoming Captain America movie is out. Looks like the art director grew up reading Image Comics. Now let's see what you can read:

Heroes: Robin Brenner at Early Word, a site for librarians, has a rundown on superhero graphic novels. "Superheroes For The Uninitiated" focuses on the big names from the MU and the DCU, but she promises a future installment that goes outside Marvel and DC.

Bat: It's been Bat-Week at Tor.com all week. If you've missed it, it's all still there in all its Bat-goodness. Nick Abadzis is there and so is Gotham City: 14 Miles editor Jim Beard.

British: Beano artist Lew Stringer has news of a new, independent graphic novel from England called Armageddon Patrol, a "what if" that poses the question "what if super-heroes fought the Vietnam War?" I gotta get one of these.
Click to continue reading Weekend Reading: Batman, Doctor Who And Captain America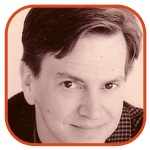 Tweet
Posted by Tom Mason Categories: Editorials, Independent,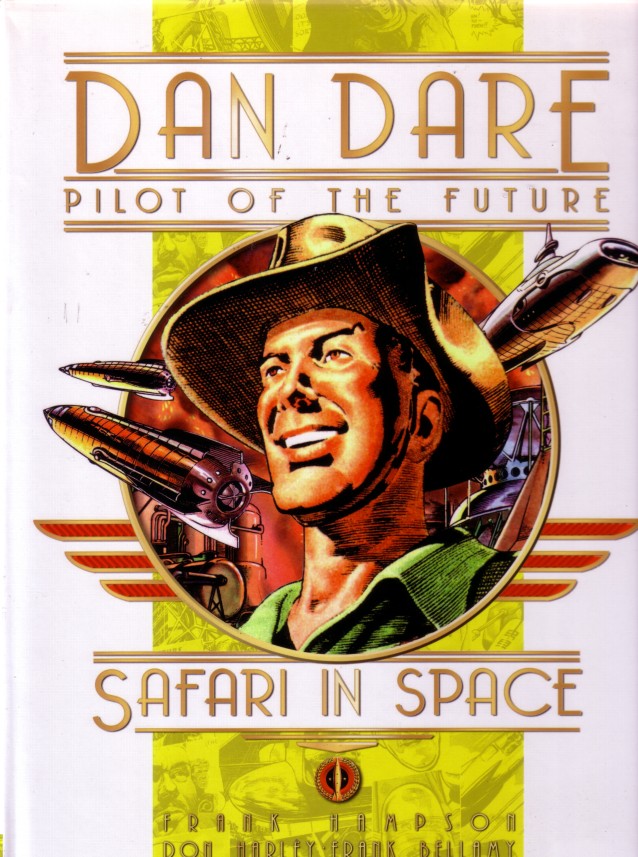 My only exposure to Dan Dare previously was a terrific little series by Rian Hughes and Grant Morrison, that was one of those politically infused reimaginings that turned the original character inside out.

But I've never read the classic stuff that British comic fans drool over though I've heard a great deal about it. And now along comes Titan Books which has been releasing a ton of hardcover collections of classic Dare by Frank Hampson and his team that includes Don Harley, Eric Eden, Allan Stranks, Frank Bellamy and others.

Dare, the "Pilot of the Future" originally appeared in the weekly UK comic, Eagle, starting in 1950. Dare is a pilot for the Interplanet Space Fleet, a position that allows him to fly all over the galaxy and get stuck in a ton of interplanetary trouble. Much like a British version of Star Trek or Forbidden Planet, except Dare got there before they did.
Click to continue reading British Comics: Dan Dare: Safari In Space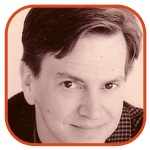 Tweet
Posted by Tom Mason Categories: Editorials, DC Comics,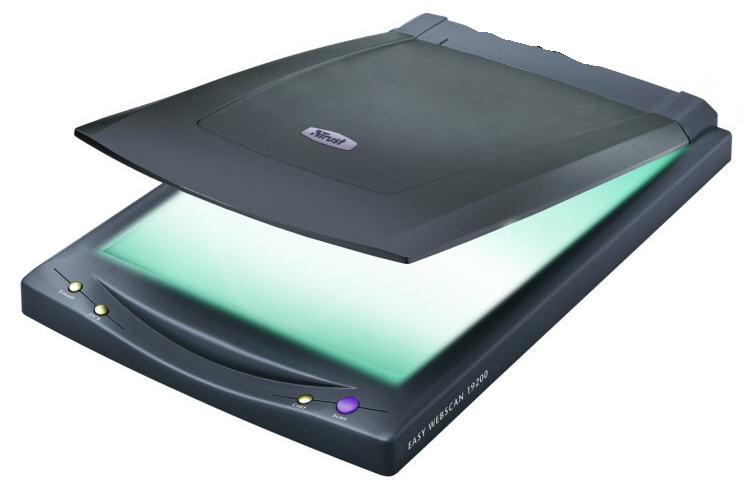 Do you know your way around a scanner? If you do, then DC Comics has an opening for you in their San Diego office.
They're looking for a Digital Production Clerk in their Production Department.
This would be the former Wildstorm office that will eventually move to Burbank at some point.
You'll be scanning comic book pages from line art, film and printed pages and color images on flatbed and copydot scanners.
Click to continue reading Comic Book Jobs: DC Comics San Diego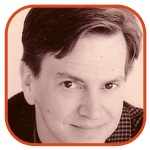 Tweet
Posted by Tom Mason Categories: Editorials,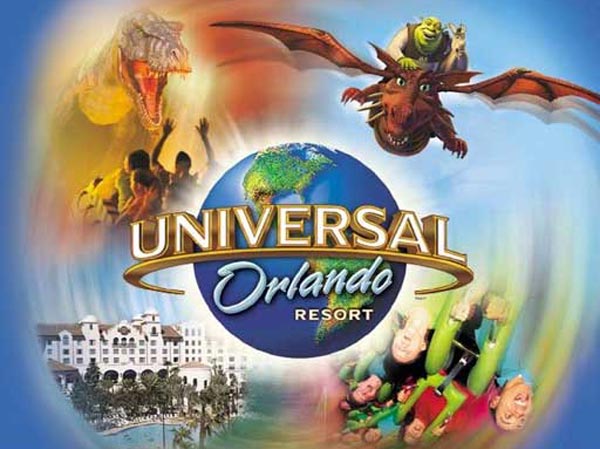 If you're handy with a brush and tired of painting portraits of people's dogs, you could do worse than a full-time job at Universal Orlando down in Florida.

They have a couple of jobs that might be right for you because, according to them, "We work hard to ensure that every area of our resort looks just right...to make sure our guests feel like they've just set foot inside the pages of a comic book or onto the set of their favorite movie."
Click to continue reading Comic Book Jobs: Universal Orlando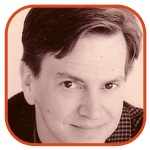 Tweet
Posted by Tom Mason Categories: Editorials, Image Comics, Wizard Entertainment,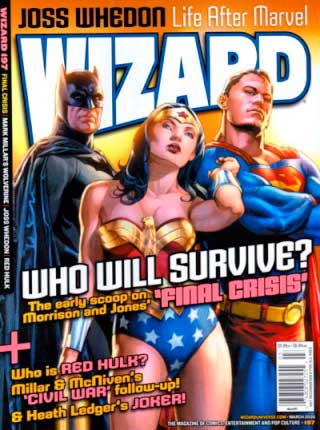 Okay, who had Comics Buyer's Guide in the Last Comics News Magazine Standing pool?

CBG is now the longest-running continuously published comic book magazine and they've survived all comers. Overstreet's Fan, Hero Illustrated, The Comic Reader, The Mirkwood Times, The Comics Journal, and now Wizard.

In case you haven't heard the news, Wizard Magazine officially shut down last week, sending its staff packing.

Wizard was lucky - they caught the wave of the 1990s comic book bubble and the launch of Valiant and Image and then helped increase that bubble (Gareb was at the first official meeting of the Image Comics founders at Marc Silvestri's Malibu beach house way back in the early 1990s).

Once the gravy train of million-selling comics derailed, and the internet took away the need for a news magazine, Wizard's been struggling to remain a viable publication. Watching them flail around for the past decade has not been pretty. I knew a couple of good people who worked for the magazine in those early years and they've long since gone onto other things.
Click to continue reading R.I.P. Wizard Magazine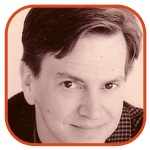 Tweet
Posted by Tom Mason Categories: Editorials,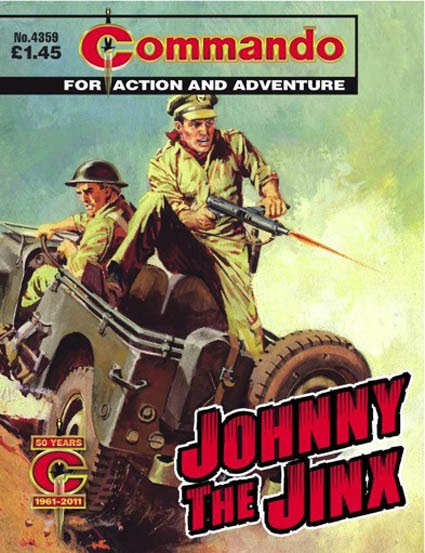 DC Thomson the big deal publisher of classic British comics like The Beano and Commando is looking for help in their Dundee, Scotland office.

The search is on for a Circulation Executive to help manage "the circulation and distribution of our customers magazines and childrens' comics."

You'll be "providing support to allow the day to day management of titles, implementing and development of business plans through the provision of accurate data and producing reports of activities, achievements and market intelligence to both internal and external contacts."

Naturally, you'll need some skills: excellent written and verbal communication skills, "the ability to carry out research with limited management involvement," and budget/forecasting/retail planning.

Previous experience in a circulation role is "desirable but not essential," but your speed is. The job listing is closing on Feb 2.

Good luck, job seekers!

[Artwork: Commando #4359, on sale now, © DC Thomson]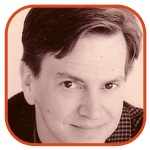 Tweet
Posted by Tom Mason Categories: Editorials, Television, Dynamic Forces, Image Comics,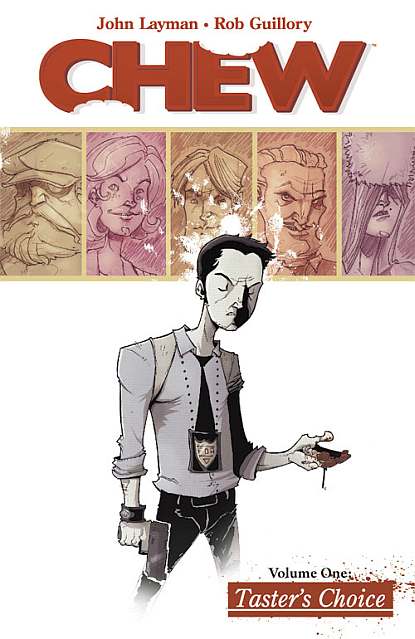 It appears that nobody wants the read a book that Snooki claims to have written. The tanned and tiny "star" of MTV's Jersey Shore had her first novel, A Shore Thing published about a month ago. Since then, it's sold less than 9000 copies.
This despite a massive pr push that's seen the little orange pumpkin rolling from TV appearance to TV appearance.
9000 copies.
How does that compare to graphic novel sales? John Jackson Miller at The Comics Chronicles has the scoop.
In 2010, Image's Walking Dead Vol 1: Days Gone Bye sold 43,900 copies, DC's Blackest Night hardcover (19,200), Image's Chew Vol. 1 (13,600), and Dynamite's Boys Vol. 6 Self-Preservation Society (11,100). And that's just a sampling.
In all, some 38 graphic novels outsold Snooki's book and that's just using GN sales figures from the direct market.
Click to continue reading Graphic Novels Outsell Snooki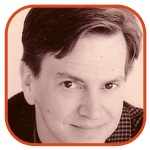 Tweet
Posted by Tom Mason Categories: Editorials, Reviews, Television, DC Comics, IDW Publishing, Marvel Comics,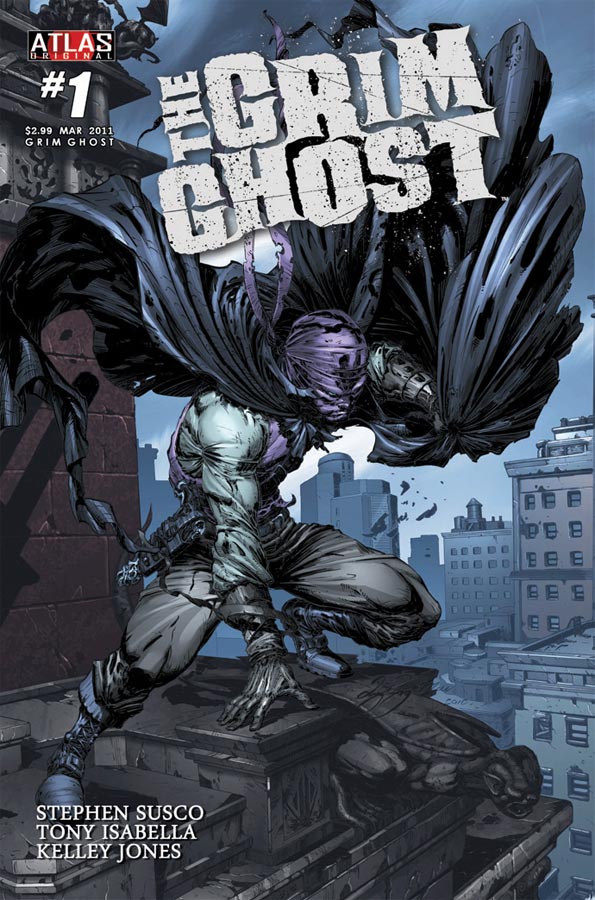 Is there enough money to get Ricky Gervais to host the Eisner Awards this year? Please tell me there is. In the meantime, enjoy this link-based goodness:

Tracy: Here's a nice profile of Mike Curtis and Joe Staton, the duo taking over the Dick Tracy strip on March 14. Bonus: the article features a 2-panel sequence from the Tracy strip by the new guys. I'm in! [Link: Daily Cartoonist]

Bonfire: Heidi at Comics Beat has the first part of a solid, smart interview with Ed Catto. You might know him as the Captain Action guy, but he's also one of the guys behind the new comic-related advertising agency, Bonfire.

Tony: Mr. Tony Isabella has found a new comics writing home for himself over at the relaunched Atlas imprint. He'll be co-writing the Grim Ghost, a series he worked on back during its original incarnation. Tony's a good writer with an excellent sense of story & structure and he writes some snappy dialogue. I'm going to get this.
Click to continue reading Weekend Reading: Dick Tracy, Grim Ghost, Wonder Woman & Bully
© Gear Live Media, LLC. 2007 – User-posted content, unless source is quoted, is licensed under a Creative Commons Public Domain License. Gear Live graphics, logos, designs, page headers, button icons, videos, articles, blogs, forums, scripts and other service names are the trademarks of Gear Live Inc.