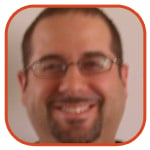 Tweet
Posted by David Torres Categories: Editorials, DC Comics,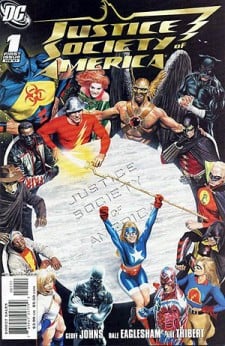 It's been announced on various comic websites that Geoff Johns is leaving "Justice Society of America" (JSA) after issue #26. I read this last night and was very disappointed. I thought JSA would be a book Geoff would stay on for many more years to come - unfortunately that will not be the case.
I will probably drop JSA after Geoff leaves. I've liked Geoff's run on this title over the past two years, but I think the work he did on the previous JSA title is far more superior. I think by the end there were just too many characters to really focus on. What happened to Mr. America? I'll flip through the first issue after Geoff leaves to see what the new creative team is doing, but if it doesn't grab me, I'm gone.
There is no one at DC right now that's doing anything that would make me consider continuing this book if they came on after Geoff. Maybe Paul Dini. Right now comics are getting too expensive and with a family to support, other things have to take top priority over comics. I'm looking forward to Geoff's "Flash Reborn" next year and I'm interested in seeing what he does with "Superman: Origins". Hopefully this reboot of Superman's origin is much better than "Birthright"; it was so boring. Great art by Leinil Yu though.
JSA is a great book and has great characters. I hope a writer is found who respects and loves the characters as much as Geoff does. Many of these characters have been around for decades and I would love to see them continue to shine in the limelight for decades to come.
Read More

| Newsarama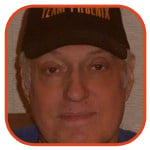 Tweet
Posted by Joel Rosenberg Categories: Editorials, DC Comics,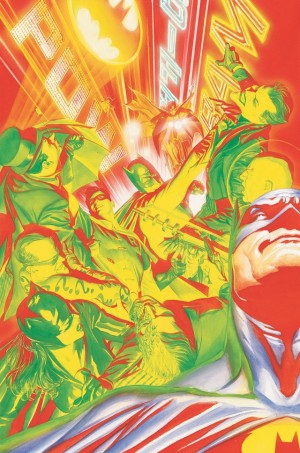 I have read a lot of comics over the past 55 years and I don't think I ask for much. Everybody has their own preferences for artists and writers, but I like a well-plotted out story, which makes sense. Consistency is not the hobgoblin of little minds when you are dealing with a 70-year continuity in the comics universe. I can accept any premise as long as the story flows from it consistently. I can accept coming from a larger planet with a red sun causing the last son to have super powers. I cannot accept tossing plastic Ss or teleportation after 50 years or so. I can accept being bitten by a radioactive spider giving someone super powers, but not a demon reordering the entire universe so someone's marriage can disappear.
So Batman 682 hits the store and I go "WHA?!?!?!"
The next day I get my regular call from DC, which usually means they are trying to sell me something. I, also, get to ask them any questions that we get that we can't answer. So I asked my rep what he hell is going on in this book. Is Bats dead or not (comic dead, that is)? It seemed he got his helicopter blown up in 681, but ends up being tortured in 682. Does RIP take place before or after Crisis? He's in Crisis so it's unlikely RIP takes place before, but the world is supposed to be quite a different place after Crisis and it doesn't seem to be here. What gives?
So, I got three different people from DC arguing and we all came to the same conclusion. We don't know. I can live with the story being a jumbled mess that is supposed to make one think about what the author is trying to say, but this goes way over the line. Maybe in 683 he'll be Bat-Baby and we can start all over again.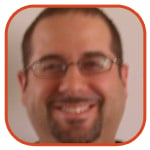 Tweet
Posted by David Torres Categories: Editorials, Movies, DC Comics,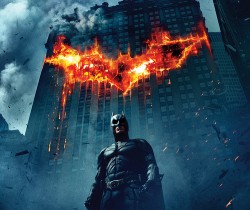 With the release of "The Dark Knight" on DVD and Blu-ray today, the director Christopher Nolan did an interview with USA Today to promote it. Of course with every interview comes the question if he's doing Batman 3 and when will it be coming out? For now, Nolan states that there are no immediate plans to get the ball rolling on Batman 3. Nolan is nervous about doing another Batman so quickly because many third installments of franchises tend to stink (Superman 3, Godfather 3, etc).
In the article, he says he's jotting down notes and doing some outlines for a script right now, but there is nothing so far that makes him want to put it on film. Nolan feels that doing a third film too quickly will result in the film being sub-par to the first two and that would be "disrespectful to the fans." These statements make me believe that Nolan is committed to doing a third film, but he wants to do it right.
Click to continue reading Will Christopher Nolan do Batman 3?
Read More

| USA Today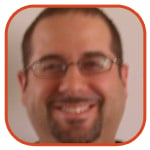 Tweet
Posted by David Torres Categories: Editorials, Marvel Comics,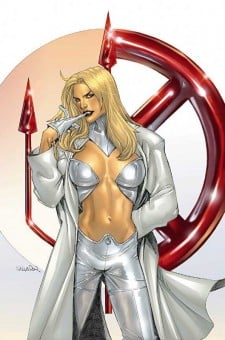 The Marvel Comics mega-event "Secret Invasion" was very good. It won't go down as one of the greatest in my opinion, but it was still very good. I think it'll work better as a collected trade because the story seemed less episodic than limited series of the past.
To those of you who do not know the ending of "Secret Invasion," do not read any further, but for those who have let's discuss the aftermath - particularly Emma Frost the White Queen.
Click to continue reading Emma Frost and the aftermath of Secret Invasion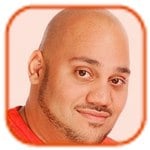 Tweet
Posted by Andru Edwards Categories: Announcements, Features, Hot Deals, Microsoft, Movies, PC / Laptop,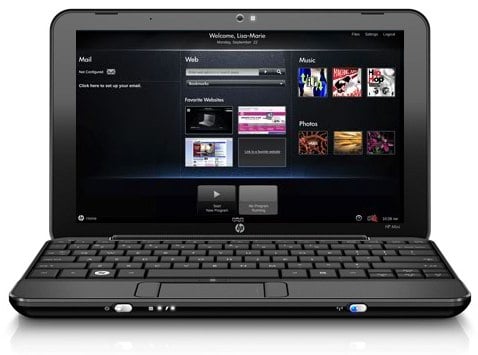 So, our HP Magic Giveaway winner was awesome enough to give back to the community, thus invoking a second giveaway. We've got an HP Mini 1000 here, along with a bunch of software as well. Specifically, here's the prize package:
Microsoft Office Home and Student Edition 2007 with 3 licenses
Microsoft WIndows Live
Corel VideoStudio X
Kung-Fu Panda on Blu-ray disc, and DVD
We're going to use the same entrance criteria that we used last time, since that seemed to work so well. Here's how to enter to win:
If you don't have one already, sign up for a Gear Live account
If you don't have one already, sign up for a Twitter account
Add the Gear Live Twitter account to your follow list
On Twitter, post a tweet about our contest and link to this page. In the tweet, include the phrase "#gearlive".
Once that is done, leave a comment here in this post with a direct link back to your Tweet. Be sure you are signed in to your Gear Live account before you leave the comment.
Here's an example of an appropriate Twitter entry:
"Entering to win an HP Mini! http://059.qlnk.net/ #gearlive"
BONUS ENTRIES: Want more chances to win? Share the link to our contests on the following sites, and leave us a comment linking to those as well:
Facebook: Shared Link
Del.icio.us bookmark
FriendFeed: Use Post a Link
Your blog: Have a site? Link to our contest on it!
Remember: The bonus entries are just that - bonus. In order to be eligible to win, you must complete the core Twitter requirements.
Now, as to the actual contest dates. The contest starts today, December 5th. You have until 11:59 PM PST on December 11th to enter your comments here on this post. We will then announce our winner, chosen randomly out of all valid entrants and bonus points, on December 12th.
Aaaaaand - we've got our winner!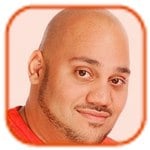 Tweet
Posted by Andru Edwards Categories: Announcements, Features, HDTV, Home Entertainment, PC / Laptop,

Our HP Magic Giveaway came to a conclusion last night, and, wow, we are calling this one a success, as we just got inundated with entries. We first need to thank everyone involved for entering and spreading the word on Twitter, Facebook, and the like. Of course, there can only be one - but if you feel a swerve coming, read on!
First, the winner was chosen randomly out of all valid entries. The person who came out on top of Ashe, with this comment. I've contacted him, he replied, and things are good.
Now, about that swerve. In the original contest, we mentioned that it would be awesome if the winner were to give some of those winnings away. After all, it's the holiday season, and who really needs 3 notebooks, a desktop, and all that stuff? So, the cool thing here is that Ashe has decided to throw some items back into the pot, and he wants us to do a second giveaway! We will get it set up today, and will run it for another week. The winner will get the following:
Microsoft Office Home and Student Edition 2007 with 3 licenses
Microsoft WIndows Live
Corel VideoStudio X
Kung-Fu Panda on Blu-ray disc, and DVD
That is not too shabby of a prize package right there. Wanna win it? Just head on over to our Gear Live Magic Giveaway page to enter.
Again, thanks to all entrants, and a big thank you to Ashe for giving back.
Read More

| Gear Live Magic Giveaway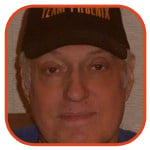 Tweet
Posted by Joel Rosenberg Categories: Editorials, Reviews, Marvel Comics,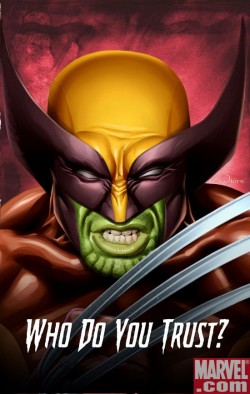 (Spoiler alert… wait… how can you spoil something that everyone already knows?)

So, Secret Invasion is over. Supposedly.The series is over and Dark Reign begins. But all this assumes that the comic companies believe that all their customers only read comics. See, comic stores are not like coffee shops. We are slaves to UPS and there is not much sense opening up hours before the Diamond shipment arrives. So I wake up in the morning and begin to read a newspaper, such as the New York Times. And lo and behold, on the second page of the Arts and Leisure section is an article on Secret Invasion. (Sarcasm alert) Comic delivery day is the only really day I have lots of work to do and any time-saver is appreciated.

Norm Osborn is the hero. Tony Stark is the goat. Janet is comic dead. Shield is kaput. The Avengers are leaderless. Even the Skrulls are up the creek. IN THE NEW YORK TIMES????
Click to continue reading Not so Secret Invasion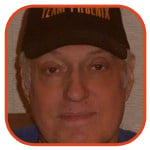 Tweet
Posted by Joel Rosenberg Categories: Editorials, Wizard Entertainment,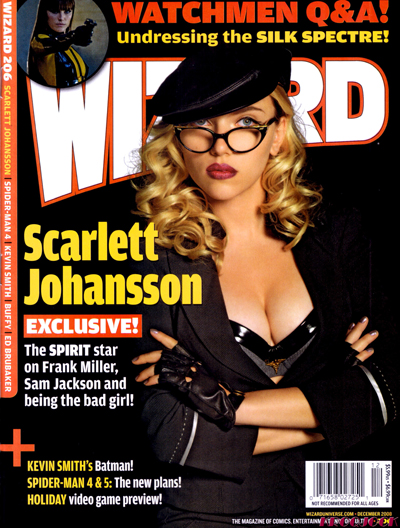 Everybody has their pet peeves where comics are concerned. One of my biggest is misleading covers. Many times they are deceitful or worse - they give away the big surprise at the end. Let's take this month's "Wizard" magazine. Featured is a great cover on the new JLA. In fact, my fellow blogmate, David Torres has posted an article about it. Unfortunately, the entire Wizard article is about James Robinson's favorite JLA titles and not the new JLA. Interesting in itself, but not why I picked up the issue. I wanted to learn about the new JLA and that's what I expected the article to tell me. Sure, expert bloggers such as David know all the websites to get scoops and spoilers (such as this very blog, Comix 411), but people spend good money on "Wizard" and shouldn't they deliver what they promise? Granted, last month, when they put Scarlett Johansson on the cover, most of my customers were more interested in her than her movie, "The Spirit". But I am running a comic store and not a newsstand. When my customers ask me about an article in a magazine I, in good faith, have to tell them the truth. There was no article on the new JLA.
Another peeve is covers that give away the big surprise on the last page. The Death of Captain America is only the most recent example. I really want to be surprised if, in fact, there is a surprise to be had. Villains who spend the whole issue clouded in darkness show up on the cover. Unluckily, I have suffered a brain freeze and can't think of any specific examples. But I bet you can, so leave some comments on some examples of comic book covers that either spoiled an ending for you or didn't come through with the content on the inside of the publication.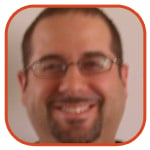 Tweet
Posted by David Torres Categories: Reviews, DC Comics,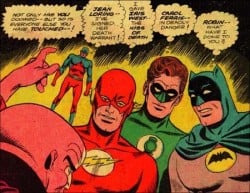 Another issue of "Batman" by Grant Morrison that has me going, "What the #$@&?!!" Although I'm a bit confused, I think I got a grasp of what's going on. I think.
This is part one of the storyline "Last Rites". The solicitation for this issue reads, "In his last hours, Alfred the Butler tells the life story of the Batman as you've never seen it before in this two-part adventure, which bridges the gap between the events of "Batman R.I.P." and FINAL CRISIS. Learn the secrets of Batman's early years! Witness the nightmare of a Gotham City where Batman never existed!"
Click to continue reading DC Comics Review: Batman #682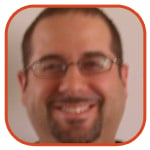 Tweet
Posted by David Torres Categories: Editorials, Movies, Marvel Comics,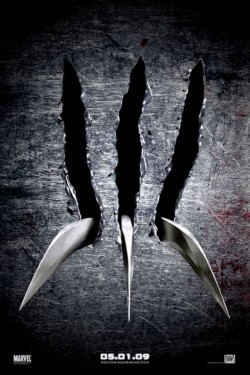 I'm a huge Wolverine fan. He is and always will be my favorite X-Man. So much so, my son's middle name is Logan. (That's everyone's cue to yell FANBOY at their computer screens.)
When I first saw Hugh Jackman on-screen as Wolverine, I said to myself YES! Jackman's casting as Wolverine ranks as one of the best in Hollywood in relation to super-hero comic book movies. Christopher Reeve as Superman is by far the all-time best.
Jackman was great in all three of the X-Men films (yes, I liked X-3.) and I looked forward to a solo Wolverine movie if they were to do one. Well, next year I get my wish and Marvel.com has posted some stills from the upcoming movie.
Click to continue reading New Wolverine photos posted on Marvel.com
Read More

| Marvel.com

© Gear Live Media, LLC. 2007 – User-posted content, unless source is quoted, is licensed under a Creative Commons Public Domain License. Gear Live graphics, logos, designs, page headers, button icons, videos, articles, blogs, forums, scripts and other service names are the trademarks of Gear Live Inc.