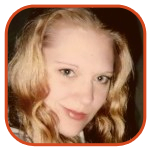 Tweet
Posted by K.C. Morgan Categories: Movies, Celebrity Babies, Pregnancies, Rumors,

Angelina Jolie must have finally inked a deal on who gets to report her pregnancy. And though the news has been all over TV and the Internet for weeks, the "scoop" is finally revealed: Yes, Brangelina is pregnant again. It's on the cover of OK Magazine, so it has to be true, right?
The tabloids are all over the story, many claiming that she's expecting twins instead of a single birth. Brad Pitt is said to be very excited and in charge of getting the nursery ready for the new addition. The couple's first biological child, Shiloh, was born in May 2006.
Read More

|
AOL News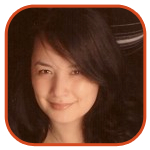 Tweet
Posted by Veronica Santiago Categories: Music, Clothing, Fashion Police, Photos,
This picture was taken of Mariah Carey while she was out shopping in Beverly Hills this Monday. Every time I look at it, I just can't help but think there's something missing.
No, it wasn't her dog. (Although he's not pictured, the Jack Russell was there at the mall with her.)
The diva's got her sunglasses. Check.
What could it possibly be?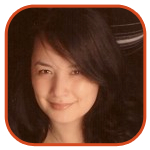 Tweet
Posted by Veronica Santiago Categories: Music, Television, Photos, Oops Photos, Rumors,
Over the past couple of days supposed pics of a scantily-clad Miley Cyrus have been circulating the internet. But unlike the photos that cast a shadow on Vanessa Hudgens' career, these stills (thankfully) do not show any nudity. (They do, though, show a girl teasing the camera while wearing very little.) The self-portraits have also lacked confirmation by the actress/singer herself. As it is, many have wondered if they were doctored to begin with.
While I would seriously like to think a 15-year-old girl would not post these photos on her personal MySpace page (as is reported), I hate to admit they do look like her. Arrrggh. Can't we just have one squeaky clean artist who is indeed squeaky clean?
Click here if you would like to judge the pics for yourself. Then be free to tell me that I am wrong. I'd really like to believe Cyrus wasn't stupid enough to share those photos.
(You can find more stories about Miley and her photos here.)
Read More

|
TV Guide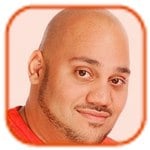 Tweet
Posted by Andru Edwards Categories: Music, Clothing, Videos, Oops Videos, Paparazzi Videos,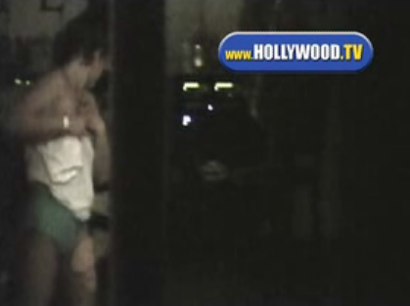 Britney Spears had a Janet Jackson wardrobe malfunction at Millennium Dance Studio, briefly flashing her bosom as she dances with herself inside a privately-rented studio with only Sam Lutfi present. We aren't sure what's worse - the video itself, or the casual conversation taking place outside while this guy is trying to film through the window. You be the judge. We've got the video for you, after the jump.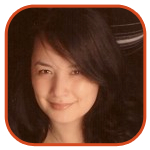 Tweet
Posted by Veronica Santiago Categories: Music,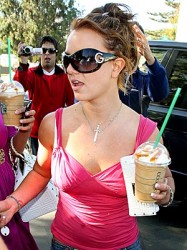 While President Bush works on ways to stimulate much-needed spending, we're learning about our favorite troubled pop star's role in the economy. As much as we would like her to just stay home and out of the limelight, there are many who depend on Britney Spears' mere presence - and her drama.
According to Portfolio Magazine, its estimated the celebrity (directly and indirectly) helps put out anywhere between $110-$120 million annually. This amount does not factor in the $9 million she rakes in yearly, nor does it take into account the amount she personally spends on Starbucks, Taco Bell, hotels, assistants, gas stations or legal fees. The $120 million figure is based off the money grossed by tabloids, photographers, promoters, sponsors…and even K-Fed.
So the next time you hear about a small town feeling the pinch when a company pulls up shop, think to yourself—what would happen if Britney did too?
Read More

|
Portfolio Magazine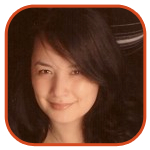 Tweet
Posted by Veronica Santiago Categories: Music, Pregnancies,
With Jennifer Lopez on the verge on delivering her twins, it's time for a few more musicians to step up and take over the pregnancy pounds. Cue Gwen Stefani and Martie Maguire.
Although no official statement has been released from Stefani's camp, the father-in-law of No Doubt's lead singer just revealed the private details to People magazine. Who needs a publicist when they have family? (A British paper is reporting the performer is already 13 weeks along.) This pregnancy would mark the second child for Gwen and rocker husband, Gavin Rossdale. Their first son - the ever-so-stylish Kingston - turns two this May.
In other baby news, country artist (wait - are they still even considered country?) Martie Maguire announced she too is expecting. The Dixie Chicks performer will welcome another girl into her family. (She had twin girls back in 2004.) Combined with Emily Robison's three children and Natalie Maines' two, the total baby count for the group will now reach eight. Hopefully they can now officially move on from that stupid George Bush nonsense to care about more important things.
Read More

|
People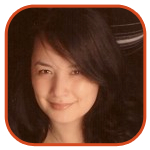 Tweet
Posted by Veronica Santiago Categories: Movies, Hook-ups, Drunk, Parties, Rumors,
Despite her stint in rehab late last year,
actress
party girl Lindsay Lohan hasn't been shy about visiting old friends. In less than a month, Linds has been seen partaking spirits in a public setting. At a New Year's celebration in Italy, the naive girl was foolish enough to wrap her lips on a champagne bottle within distance of a video camera. After her 'slip-up' was splashed around the world, her lawyer came in quickly to clean up the mess:
"After being handed a champagne bottle while on a dance floor in Italy on New Year's Eve and drinking from it, the good news is that Lindsay stopped herself, called her sponsor, and got herself back on track."
Click to continue reading Lindsay Lohan Revisits the Bottle
Read More

|
NY Daily News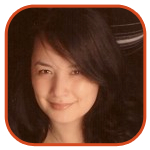 Tweet
Posted by Veronica Santiago Categories: Movies, Rumors,
Thanks to Tom Cruise, Scientology has been hogging the religious celebrity limelight lately. But whatever happened to that oh-so-hip practice from a few years back?
Well rumor has it that two of the Kabbalah's most high-profile followers may have veered away from its teachings. No not dabblers Britney Spears and Paris Hilton - but rather Demi Moore and Ashton Kutcher. Not only has their service attendance been spotty lately, but Kutcher was apparently seen without the telltale red bracelet. Why? No one seems to know. Maybe they just simply ran out of bleach for the whites?
Whatever the reason, I'm sure Madonna doesn't care. Now she and Guy Ritchie can keep the Kabbalah spotlight focused on them alone.
Read More

|
MSNBC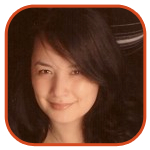 Tweet
Posted by Veronica Santiago Categories: Music, Rumors, Where Are They Now?,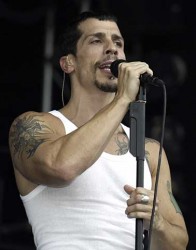 Shortly after People reported that the New Kids on the Block were going to start anew, a post on Danny Wood's own MySpace page led people to believe otherwise.
"Hello to everyone. Hope all is well and everyone is enjoying the New Year. I wanted to address the rumors of the NKOTB Reunion Tour. There has been no talk of this and you are getting it from source directly. Never say never, and you can't believe everything you read. On another note my solo record will be released in Australia in March. There are a few new songs on it and I hope you guys will check it out. Thank you so much for your continued support." - Dwood
But what I found most interesting about this post was that he only denied existence of a tour, which wasn't necessarily reported to begin with. It was only announced that they would be reuniting. And how can he explain the recent activity on their web page?
Click to continue reading Did Danny Wood Deny NKOTB Reunion?
Read More

|
Perez Hilton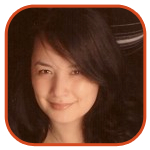 Tweet
Posted by Veronica Santiago Categories: Music, Meltdowns, Rumors,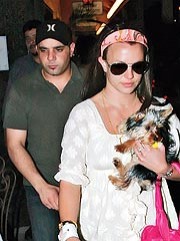 Sam Lufti, the shady man who has somehow wormed his way into Britney Spears' life, made a point of calling Barbara Walters this weekend to blab about his client. The pop star's 'manager' for some reason felt it was necessary to update the newswoman on Spear's current status. (Apparently Adnan Ghalib's tacky interviews on Entertainment Tonight and The Insider haven't told us enough.)
So with permission, Walters shared a portion of her conversation with Lufti on today's episode of The View. The veteran reporter - who was very careful in choosing her words - started off by saying that she "couldn't vouch for the information", but that he "seemed to be very knowledgeable" and "was very nice." She then revealed that Britney (according to Lufti) is suffering from "mental issues which are treatable." Spears has supposedly been to a psychiatrist and (Barbara assumes) is starting some kind of treatment. Sam claims the singer has been having mood swings and difficulty sleeping. And despite rumors to the contrary, Brit's mother (Lynne Spears) has apparently been in contact with her daughter and has offered words of support.
Click to continue reading Britney's 'Mental Issues' Being Treated
© Gear Live Media, LLC. 2007 – User-posted content, unless source is quoted, is licensed under a Creative Commons Public Domain License. Gear Live graphics, logos, designs, page headers, button icons, videos, articles, blogs, forums, scripts and other service names are the trademarks of Gear Live Inc.