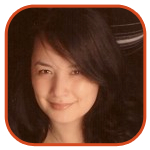 Tweet
Posted by Veronica Santiago Categories: Movies,
Who says the writers' strike doesn't have its benefits? It's allowing celebrities more time to check into rehab!
Eva Mendes, the star of the abysmally-awful Ghost Rider, has decided to make use of her time off work to put some things in order. (Un)fortunately for her, no one has noticed her absence— she's been seeking 'substance abuse' treatment for several weeks!
Her rep confirmed the news to TMZ:
"Eva has been working hard for the past year and made a positive decision to take some much-needed time off to proactively attend to some personal issues that, while not critical, she felt deserved some outside professional support. Out of respect for Eva's privacy, we do not wish to discuss further details."
Eva, 33, is currently holed up at the Cirque Lodge in Utah. (Two points to those who immediately remembered Lindsay Lohan's stay in that same facility.) The actress can next be seen this fall in the remake of The Women.
Read More

|
TMZ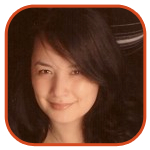 Tweet
Posted by Veronica Santiago Categories: Movies, Weddings,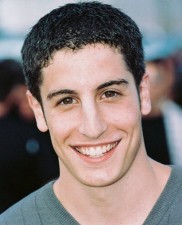 It looks like someone's gotten over the whole pastry thing.
Jason Biggs, best known for that memorable scene in American Pie, has announced his engagement to 28-year-old Jenny Mollen. The actor met his fiancee on the set of their upcoming movie, My Best Friend's Girl. That film is scheduled for a September release.
In the meantime, Biggs, 29, can been seen this Friday in Over Her Dead Body.
Read More

|
People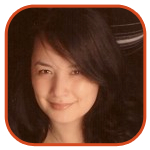 Tweet
Posted by Veronica Santiago Categories: Television,
Normally Cedars-Sinai is the hotbed for celebrity activity, but this week it turns out UCLA's Medical Center is the place to be.
We're learning that Justin Chambers, Dr. Alex Karev on Grey's Anatomy, self-admitted himself into that facility earlier this week. This would be the same location Britney Spears is currently in.
The actor, who was at Sunday's SAG Awards, apparently checked into the hospital's psych ward the very next day. His rep told TMZ that Chambers was "exhausted and suffers from a sleeping disorder. He went in voluntarily to get some help." Fortunately, he left the hospital on Wednesday—just hours before before the Britney media onslaught began.
All I can say is….if I was a mother (or father) of five, a psych ward would be my second home.
Read More

|
TMZ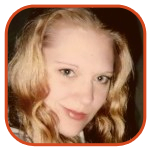 Tweet
Posted by K.C. Morgan Categories: Music, Celebrity Babies, Rivalries, Rumors,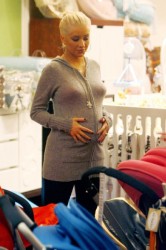 They shared the same delivery weekend, but no way will Christina Aguilera and Nicole Richie share a magazine cover - not if Aguilera has anything to say about it. Despite negotiations which took several weeks, Aguilera has nixed a deal with OK! Magazine for an issue which was supposed to contain photos of the diva and her new baby, Max. Because the magazine couldn't guarantee a full-cover photo, Christina walked.
The decision not to give her the full cover, according to one "insider," stems from the wedding photo spread the magazine previously did on Aguilera. The source says the issue didn't sell as well as the magazine had hoped, proving she's not a big seller when it comes to print media. Another source, who is supposed to be familiar with Christina's magazine contracts, says Aguilera's contract states no magazine running photos of Max may run photos of Richie and her new baby. "Christina can't stand Nicole," said one source.
OK! Magazine says they cannot comment on celebrity contracts.
Read More

|
MSNBC

Tweet
Posted by Elaine Furst Categories: Movies, Editorials,
The death of Heath Ledger last week seemed to bring out the worst in our fellow "journalists".
After watching the TV coverage of Heath Ledger's passing, I couldn't help but be reminded of Don Henley's song, "Dirty Laundry". For those of you who aren't familiar with it, "Dirty Laundry" is Henley's commentary on the decline of journalism and how the people who cover the news are really just failed actors and news coverage is all about finding the "dirtiest" story about someone and running with it whether it's true or not. (Henley wrote the song fifteen years ago.) The lyrics that particularly came to mind in light of Ledger's passing are:
"Dirty little secrets, dirty little lies
We got our dirty little fingers in everybody's pie
Love to cut you down to size, we love dirty laundry"
The three "journalists" that appeared to be most guilty of this were:
Nancy Grace. On her show, Grace called on a number of "professionals" (i.e mental health "experts") who prattled on about Ledger's "alleged" state of mind at the time of his death and what the meaning of all those pills scattered around his body "probably" meant. I didn't really pay too close attention to what they were saying until the term "bipolar disorder" came up. I then did what hopefully any sane, sensitive person would do. I changed the channel and put on QVC. (If I want to watch schlock, I'll buy it from QVC.)
Click to continue reading Heath Ledger's "Dirty Laundry"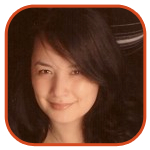 Tweet
Posted by Veronica Santiago Categories: Television, Meltdowns,
So after weeks of talking about how he regretted talking about Britney, Dr. Phil found himself in a unique position today: talking about Britney Spears on The View. Did you get that?
The psychologist had already booked the daytime gig before Britney's hospitalization earlier this morning. But since the whole point purpose of his visit was to talk about the pop singer, he was fortunate enough to capitalize on today's events. Strangely enough, this was the least-confident Dr. Phil I can recall seeing. Although he didn't believing meeting Spears in the hospital was wrong, he was a little defensive - and not really at ease - during his conversation with the ladies.
"And all I've ever tried to do is help in this situation…and provide some help…and by that I don't mean like sitting down and doing therapy with her because I don't do that anymore. I haven't done that for a long, long time - don't want to do it. But I've always felt like…and had offered to the family to help…uh, get her into the hands of the right kinds of professionals that could provide medical support and psychological or psychiatric support. And I don't know the circumstances of how she's wound up back in the hospital today but if it's moving in that direction, then that could be a good thing."
Click to continue reading Dr. Phil on Britney Spears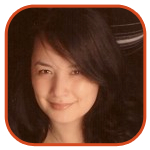 Tweet
Posted by Veronica Santiago Categories: Music, Meltdowns, Videos, Breaking News,
Another day, another hospitalization. Early Thursday morning, more drama unfolded outside Britney Spears' home. (You can see the video, after the jump.) And while the scene was strangely reminiscent of the January 4th incident, there were many things that made today's events different.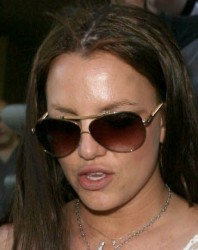 This was a planned event. Britney's new psychiatrist - the one Sam Lufti referenced in his conversation with Barbara Walters - had apparently sensed this day would come. Realizing it would take a bit of work to get her to the hospital through a throng of photographers, etc., she worked out details with the LAPD. When the psychiatrist arrived at her home last night, she felt it was time to get her some help. With one phone call, she set the escort plan in action.
Britney was a willing participant. No locked bathroom doors this time around. The singer - who reportedly hadn't slept in three days - was very calm when police arrived.
Her mother was actually there. Instead of hiding away in another state, Lynne Spears was in Britney's home at the time of her departure (as was Lufti and Alli Sims).
Another day, a new place. She was not taken to Cedars-Sinai this time. Today she's at UCLA Medical Center.
No K-Fed sighting. Since Kevin Federline already has the kids with him, there apparently wasn't a need to be around.
It looks like she might stick around. Although Brit never stayed the suggested 72-hours the last time she was hospitalized, it looks she might this time.
Click to continue reading Britney Spears Hospitalized Again
Read More

|
TMZ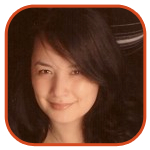 Tweet
Posted by Veronica Santiago Categories: Music, Rumors,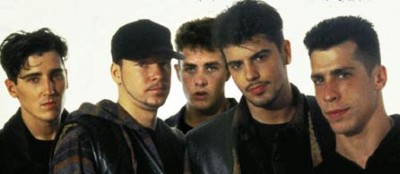 If you still have a hard time believing the reunion rumors, you can now listen to the evidence for yourself. When you go to the official New Kids on the Block website, you'll not only see clips of the band, you'll hear a short clip from some new track. Sources tell People the song was recorded back in November.
Track lyrics:
"I know it's hard to see me go
to see me standing so close to the door
I know it's hard when I'm far away
but i promise you when I get back.. I'll stay."
The song is then followed up by the written phrase: "Are you ready?"
Ooooooh…...this is so happening!
(To hear the track yourself, click here.)
Read More

|
People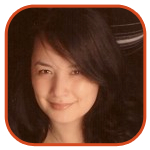 Tweet
Posted by Veronica Santiago Categories: Movies, Divorce, Pregnancies,
After the dissolution of his seven-year marriage, Ethan Hawke didn't look far for his next hook-up. Now the actor, who has two children with ex-wife Uma Thurman, will be a dad once again. The new mom? His kids' former nanny.
Hawke, 37, met Ryan Shawhughes, 28, when she was working for the still-married couple. (Although it was rumored an affair may have factored in his divorce, Shawhughes wasn't the one in question.) The two later began dating after Ethan and Uma parted ways.
Mara Buxbaum, Hawke's rep, confirmed the pregnancy news and went on to say the two were 'thrilled'. No details on a due date or possible nuptials were announced.
Read More

|
E! Online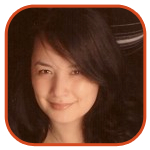 Tweet
Posted by Veronica Santiago Categories: Movies, Drunk, Meltdowns, Parties, Videos, Oops Videos, Where Are They Now?,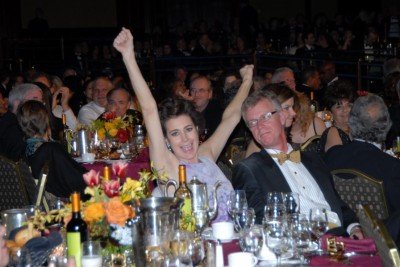 Sean Young, the actress from 1982's Blade Runner and 1987's No Way Out, has admitted herself into rehab after embarrassing herself over the weekend. This incident came shortly after an Entertainment Weekly interview in which she declared she was a "comeback waiting to happen." Uhhh, it looks like she might be waiting a little bit longer now.
During a ceremony for the Directors Guild of America awards, the drunken D-lister made a complete ass of herself and interrupted the proceedings with her obnoxious behavior. According to reports, she spoke rudely in French to Marion Cotillard and chose to sing a few bars while Kristin Chenoweth was performing. All that led to her climactic outburst during Julian Schnabel's (The Diving Bell and the Butterfly) turn at the podium.
The director - who was a little slow getting started - was disrespectively urged by the lush to 'get on with it'. After telling Young to "have another cocktail", he attempted to go forward. Unfortunately, the frustrated Schnabel found it difficult to maintain his composure and later told Sean to go ahead and finish his speech. Upset that he was going to cut his time short, the audience yelled and encouraged him to stay. It was at this time the party crasher was kicked out of the hotel. (For a view of the interrupted speech, check out the video after the jump.)
Click to continue reading Sean Young Scores a Role in Rehab
Read More

|
Perez Hilton
© Gear Live Media, LLC. 2007 – User-posted content, unless source is quoted, is licensed under a Creative Commons Public Domain License. Gear Live graphics, logos, designs, page headers, button icons, videos, articles, blogs, forums, scripts and other service names are the trademarks of Gear Live Inc.